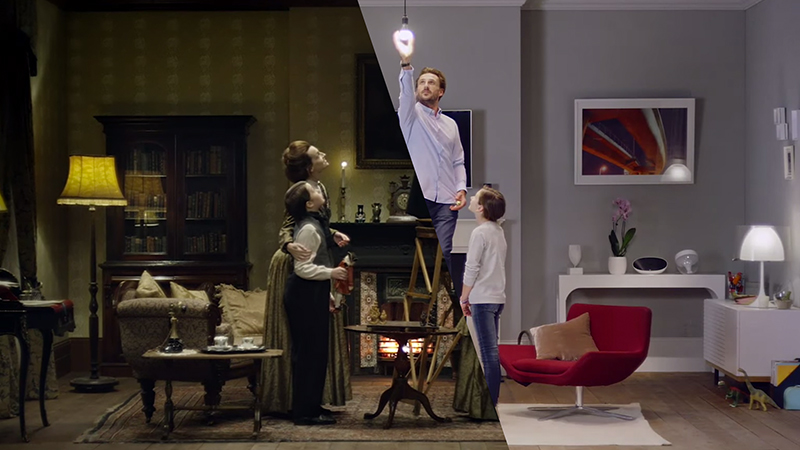 The Philips Hue smart lighting system marks a new era in home lighting. Its app-enabled lights can be controlled from your smartphone or tablet anywhere you are, and can be customized to suit your lifestyle. Let your lights welcome you home, or automate your lights and make it seem like you're at home when you're not. Philips Hue can wake you up and help you energize, read, concentrate and relax. You can also set any shade of white light to match your mood. There are limitless possibilities to turn your everyday lighting into an extraordinary experience. And with hundreds of apps to choose from, the only real limit is your imagination.
This Philips Hue extension bulb can be added to your existing Hue system and creates the perfect ambiance for your every moment with natural light. With 6.5-Watt (60-Watt replacement), this bulb deliver up to 80% energy savings and a long life of 15,000 hours (up to 15 years).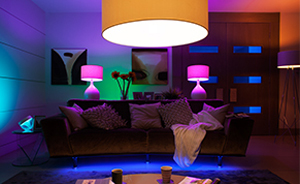 Paint with Light
Play with light and choose from 16 million colors in the Hue app to match the light to your mood. The bulbs have been improved with deeper green, cyan and blue for even better scene setting in your home. Use a favorite photo and relive that special moment with splashes of light. Save your favorite light settings and recall them whenever you want with the tap of a finger.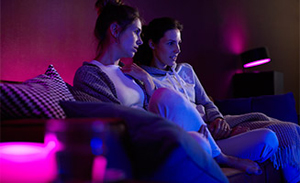 Sync Lights with Movies
Extend your TV viewing experience to the whole room or lift your gaming experience to the next level. Download the third party apps and discover the amazing things you can do with Philips Hue.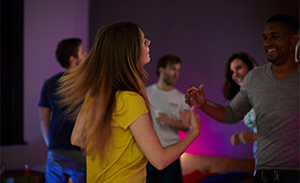 Sync Lights with Music
Sync light to your favorite music and enjoy every beat to the fullest. Transform any room into a dance floor and see how light reacts to your music. Download third party apps and get the party started with Philips Hue.
Create Your Ambiance
Set the right ambiance for any moment with a range of beautiful, natural white light. Use the app to set any shade of white light, from cool energizing daylight to relaxing warm white light. So set the mood. Change the ambiance. Feel different. Feel better.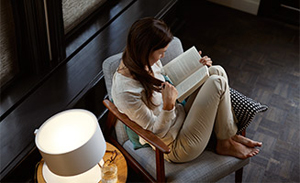 Light for Your Well-Being
Light influences our mood, behavior, alertness and routines. Through the app, you can set the light that is optimal for your moment. Philips Hue helps you to energize, concentrate, read and relax. Customize your daily routines into moments you can enjoy. Set the mood. Change the ambiance. Feel different. Feel better.
Wake-Up
Ease your sleeping routine and wake up gently for a fresh start of each day. Philips Hue will help get you out of bed in a nice way. The gradually increasing light intensity gives you the feeling you are waking up naturally with sunlight - rather than the rude awakening of an alarm ringing.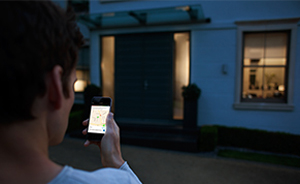 Light Schedules for Home Automation
Philips Hue can make it seem like you're home when you're not, using the schedule function in the Philips Hue app. Set the lights to come on at a pre-set time, so the lights are on when you arrive home. You can even set rooms to light up at different times. And of course, you can let the lights turn off gradually in the night, so you never have to worry whether you've left any lights on
Away-from-Home Control
You can control your lights remotely wherever you are. Check if you have forgotten to switch your lights off before you left your home, and switch them on if you are working late.
Comfort Dimming
Experience guaranteed smooth dimming with Philips Hue. Not too bright. Not too dark. Just right. No need for wires, an electrician or installation.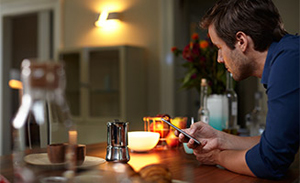 Control with Your Voice
Philips Hue works with Amazon Alexa, Apple HomeKit and Google Home, powered by the Google Assistant, to allow you to control your lights with your voice. Turn your lights on and off. Dim to the desired brightness for a perfect ambiance. Even recall pre-set scenes, change colors and more - all without lifting a finger.
Philips Hue Bridge
The Heart of Your Philips Hue System
The Philips Hue bridge is all you need to set up your personal Philips Hue system. This is actually the brain of the operation that enables you to control all of your Philips Hue products via the Philips Hue app. Once you have installed the Philips Hue bridge and downloaded the Philips Hue app on your smart device, you can set your imagination free and build your very own system!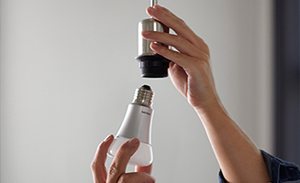 Add up to 50 Philips Hue Lights
Select the Philips Hue lights of your choice and connect them to your Philips Hue bridge. The bridge is powerful enough to handle up to 50 lights, so Hue-ify your whole house!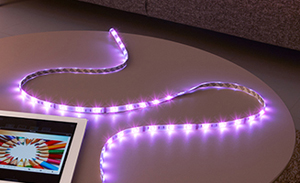 Extend with Philips Hue accessories (Sold Separately)
In the Philips Hue system, you can also connect up to 12 accessories to enhance your connected lighting experience even further.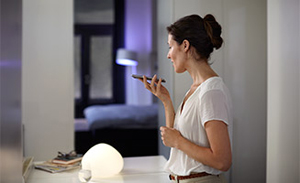 Apple HomeKit Compatible
The Philips Hue bridge is compatible with Apple HomeKit technology. Ask Siri to turn on or dim your lights or recall presets without touching a single button. Via third party apps you can even link your lights to other Apple HomeKit enabled devices.