The Seagate Expansion desktop drive provides extra storage for your files. Instantly add space, consolidate files to a single location, or free up space on your computer's internal drive. Simple drag and drop file saving means no hassle while USB 3.0 connectivity gets the transfer done at blazing-fast speed.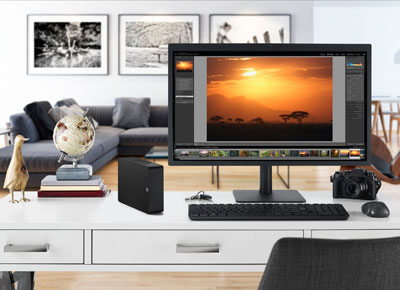 The easy-to-use storage solution.
The Expansion external hard drive installs easily by plugging in two cords. You can start saving your digital files to this hard drive within seconds of removing it from the box.
Simply plug in the included power supply and USB cable
The hard drive is automatically recognized by Windows operating system—no software to install and nothing to configure
Drag and drop to save files to the Expansion external hard drive
Built-in power management automatically ensures energy-efficient operation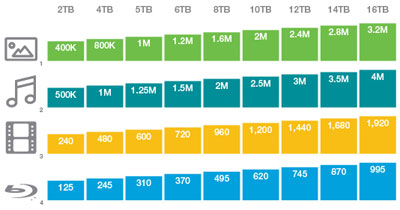 A Sea of Storage Space
Digital photos, video and music files can tax your computer's storage, causing performance to decline as its internal hard drive fills to capacity.
1. Photo based on a 10 megapixel camera producing images 5MB in size
2. Songs based on average length of 4 minutes, 4MB size
3. HD videos based on 720p or 1080i resolution
4. Blu-ray HD movies calculated at 16.2GB per hour recording rate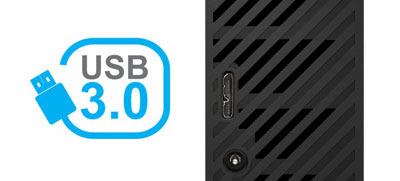 Super Fast Speed
With up to 5Gbps bus bandwidth of the USB 3.0 standard, you can transfer libraries of movies, photos, music and files in minutes, without having to wait around.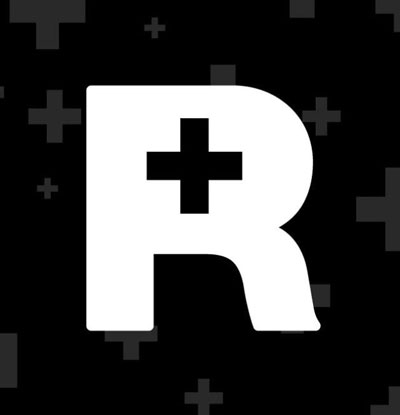 Rescue Data Recovery Services
We've Got Your Back
When the unexpected happens—like water damage or natural disaster—Rescue Services help you defend against data loss and retrieval costs so you can rest easier.*
* Rescue Data Recovery Services not available in all countries.