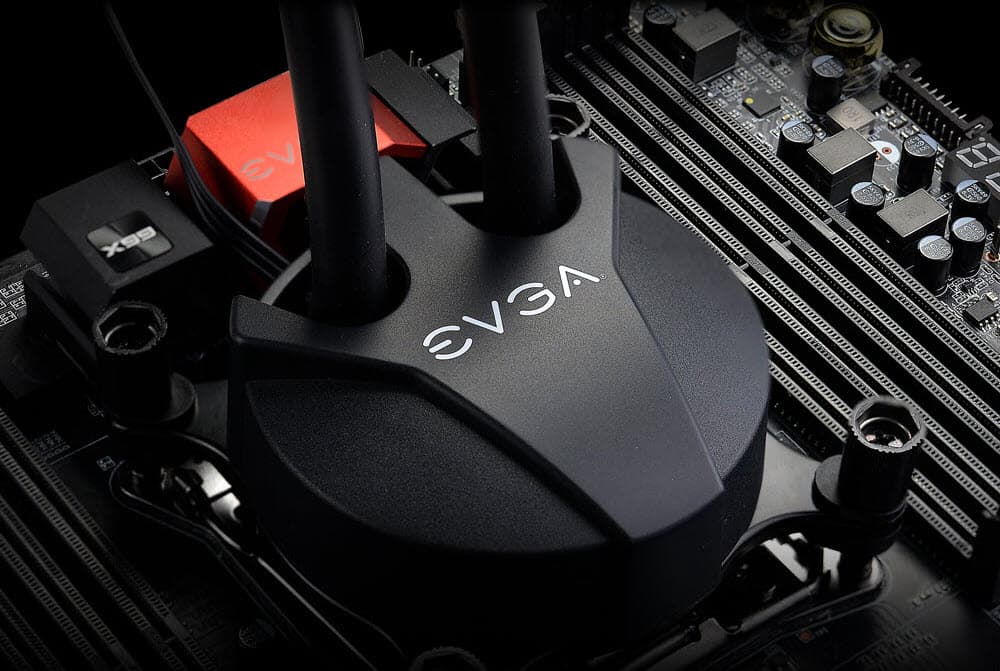 EVGA CLC 120mm All-In-One CPU Liquid Cooler
The EVGA Closed Loop CPU Cooler (CLC) is an all-in-one, plug-and-play liquid cooling solution that requires no filling, no custom tubing, or no maintenance. With the combination of a copper waterbolck, a 120mm radiator, and a 120mm fan, it provides incredible cooling performance yet produces extremely low noise. Now DIY professionals and overclockers can unleash the potential of their high-end processors with ease.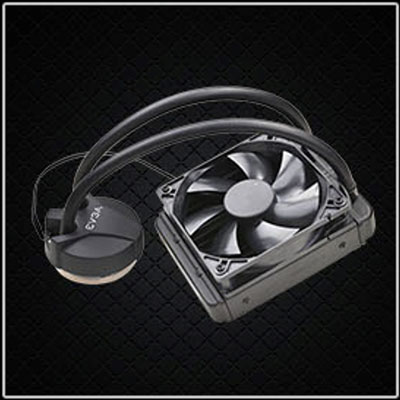 Waterblock
Premium Retention parts for Intel LGA20XX/1200/115X/1366. Also compatible with LGA 1700.
100% Copper
Noise Level = 20dB(A) (MAX)
Radiator
120 x 120 x 30mm (L x W x H)
Aluminum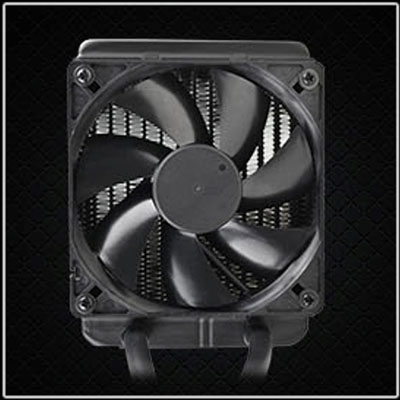 Fan
Size: 120 x 120 x 25mm
Long Life Sleeve Bearing
Speed = 1800 +/- 10% RPM
Airflow = 58.87 CFM (MAX)
Static Pressure = 2.13 mm-H20 (MAX)
Noise Level = 32.1 dB(A) (MAX)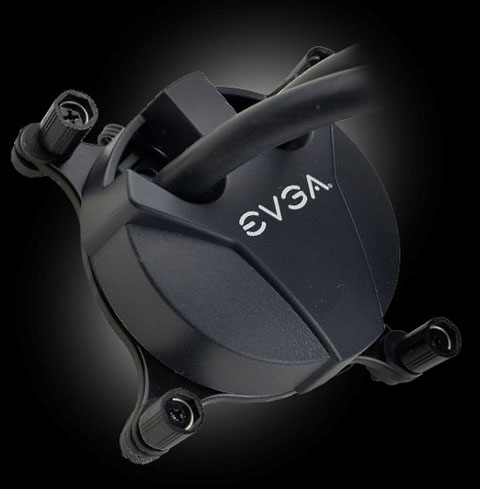 BUILT TO PERFORM
New cooling block offers improved flowrate and heat transfer surface area for incredible cooling efficiency.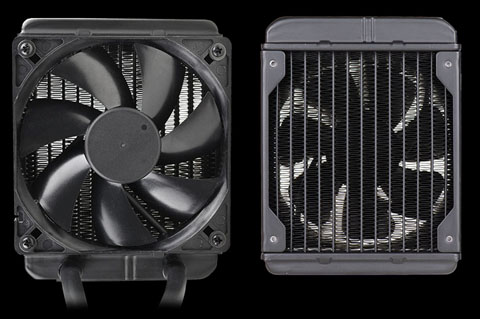 NEW EVGA FANS
These fans are built for superior cooling and lower noise. The curved housing reduces noise level and unique blade design offers incredible cooling performance. Teflon Nano Bearings ensure a long lifespan.
Features:
All-in-one cooling solution that is completely self-contained. No filling, no custom tubing, no maintenance. Just plug and play.
Intelligent wiring system and sleeved tubing makes this one sleek cooler without the messy wires.
Copper base provides maximum heat transfer.
Built-in 120mm radiator and 120mm fan help dissipate the heat keeping the CPU as cool as possible. Fan can also be swapped or customized.