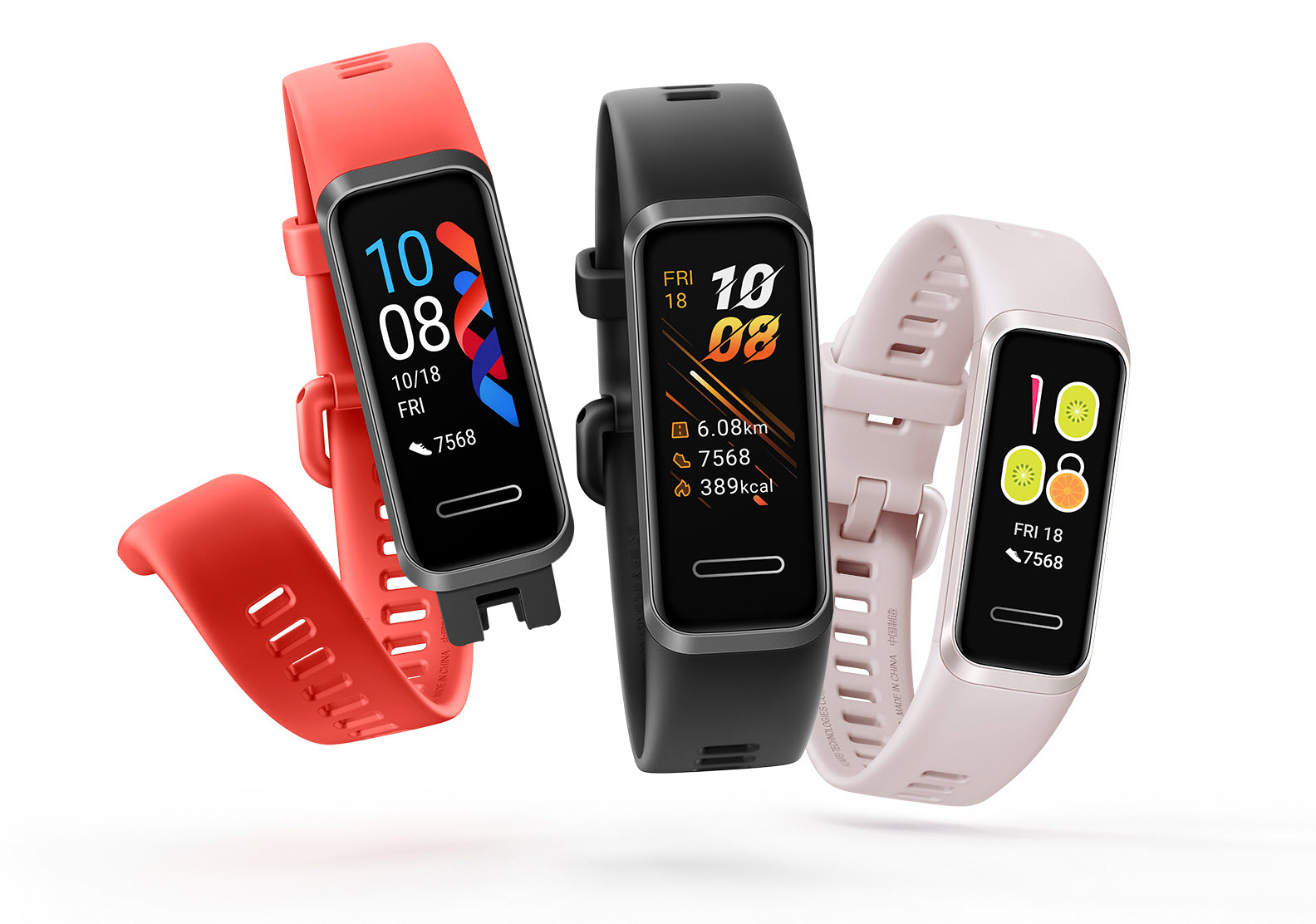 HUAWEI Band 4
Let HUAWEI Band 4 do the tracking and monitoring on your wrist and get a hold of data on activities, sleep and heart rate. Make your statement by choosing from 3 stylish band colors and different watch faces.1 Charge it easily by directly inserting its built-in USB plug into a USB port.
Youthful Design Meets Ergonomic Comfort
Like a stylish splash of colors, HUAWEI Band 4 is available in Sakura Pink, Amber Sunrise and Graphite Black. The 2.5D colorful touch screen offers you stunning visual experience, engaging interface and smart message notification.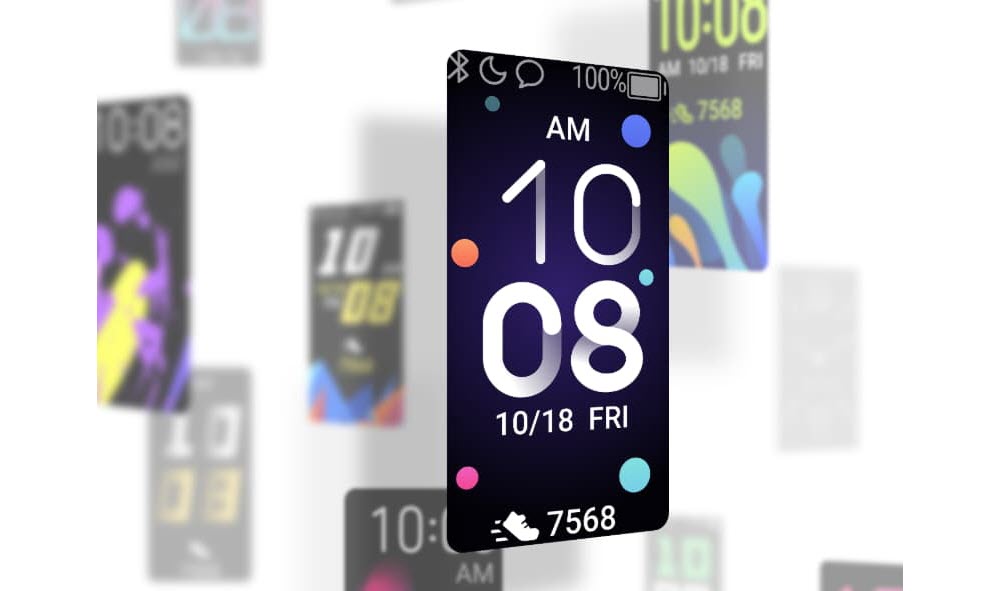 Every Unique Side of You
Express yourself by giving your device as much personality as you have.
HUAWEI Watch Face Store1 offers various watch faces in different styles of sports, cartoon, intelligence and hi-technology for your selection. The style changes with your mood.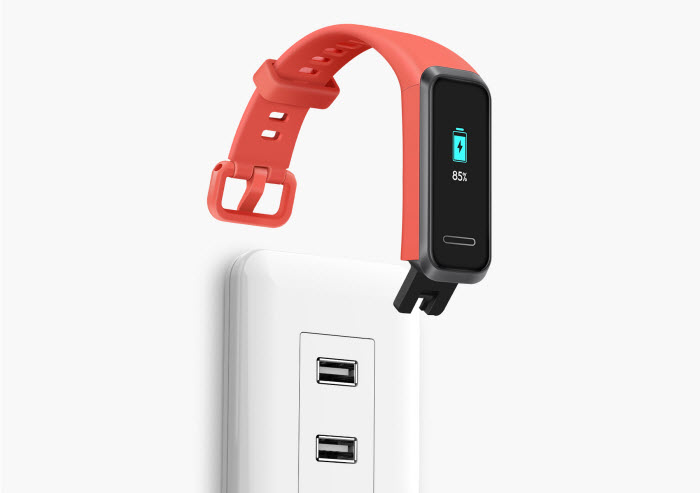 Easy Charging, Longer Usage
Free you from different cables and chargers. The built-in USB plug of HUAWEI Band 4 fits in general USB chargers so you charge it anywhere and anytime.2 A single charge powers the band with more than 6 days of usage time.3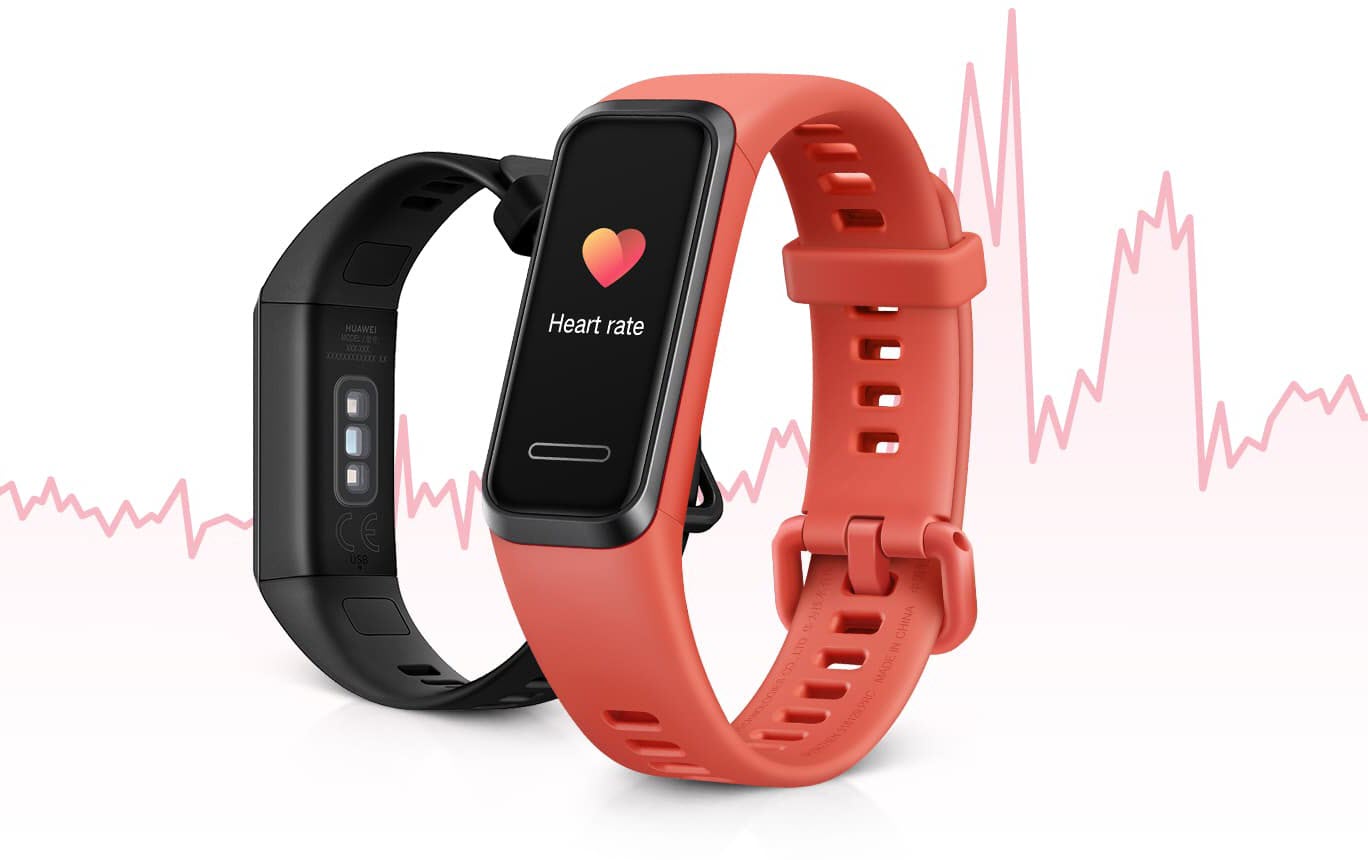 Smart Heart Rate Tracking
Thanks to the professional optical devices, processing chips and AI algorithm, the HUAWEI TruSeen 3.5 monitors your heart rate with accuracy. It also provides intelligent reminders via vibrations if your heart rate exceeds the maximum average heart rate.4 In the night mode, the invisible light ensures less distraction for your better sleep.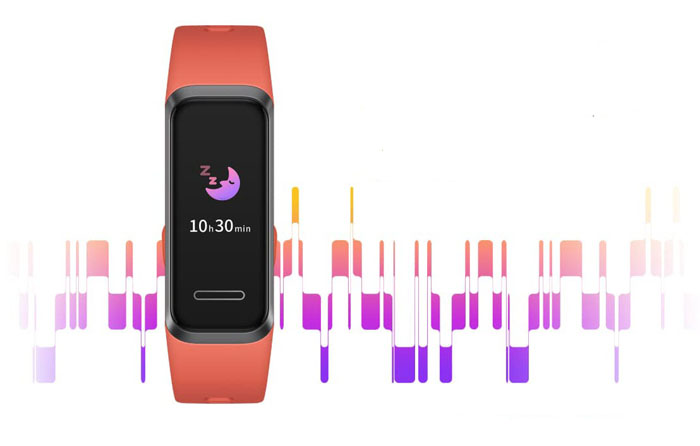 Care For Your Better Sleep
Healthy sleep is the basis for healthy living. HUAWEI TruSleep 2.0 tracks your heart rate during sleep to recognize the four phases and analyze the sleep quality. More than identifying 6 types of sleep problems, it also provides suggestions5 to help you enjoy better sleep.
Get Active. Stay Active.
Outdoor / Indoor run, Outdoor / Indoor walk, Outdoor / Indoor cycle,6 Elliptical, Rower, Free training. Conveniently choose exercises from nine modes and track your workouts. HUAWEI Band 4 provides detailed data results like heart rate, heart rate zone, steps, distance, speed, calories and more. So you can adjust yourself for better exercising or training.

Life Assistant on Your Wrist
Notifications of any messages or phone calls, Find My phone, Remote Shutter,7 all with a touch of your finger on your wrist. Live an efficient life with HUAWEI Band 4.
Note:
1. HUAWEI Watch Face Store is available only on Android and availability may vary by regions.
2. Clear the charging port of any water, sweat of dirt before charging to guarantee normal charging. A general USB charger is required.
3. Based on results from HUAWEI lab tests. Battery life depends on actual usage situation.
4. Users can manually adjust this setting.
5. Features may not be available depending on the country or region.
6. Outdoor cycle is only supported on Huawei EMUI 5.0 or later, and iOS 9.0 or later.
7. Supported only on phones running EMUI 8.1 or later.
This product is not intended to be used as medical instrument, data are for reference only.