MH4PU—A 4-Port USB 3.0 HUB That Can Mount
Mount it to a place from which you can easily access the 4 USB 3.0 ports whcih you want to add to your desktop or laptop. Plug in any USB peripherals, and transfer data and charge at the same time. Performance will stay stable thanks to fast heat dissipation.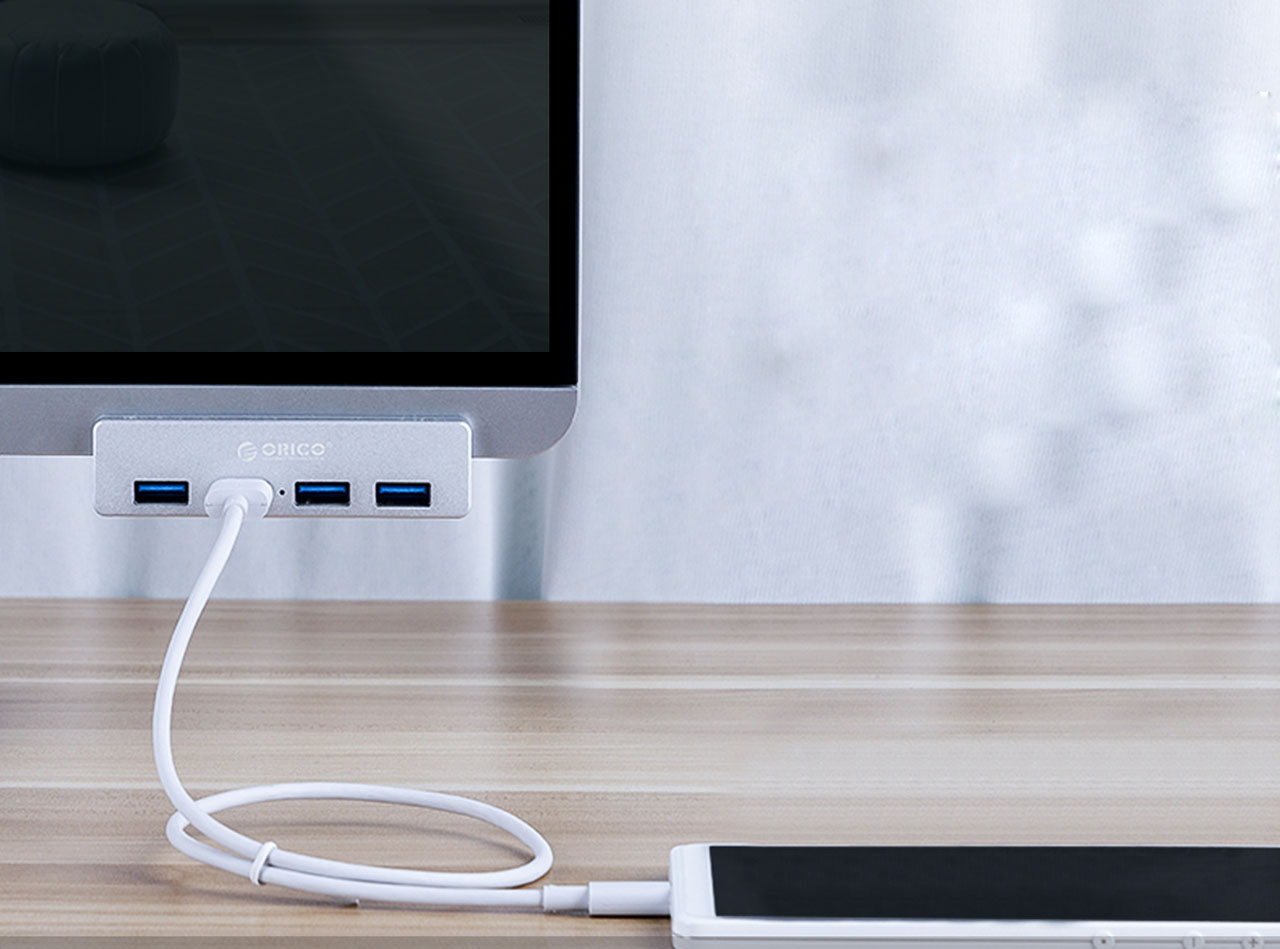 Fix on the Monitor of a Desktop PC
Fix the MH4PU HUB on the bottom edge of your monitor for effortless access to the four USB 3.0 ports.
Or Fix on Desk
Attach the MH4PU HUB onto the edge of desk to save space and keep desk clean while adding four USB 3.0 ports.
Universal Compatibility
The four USB 3.0 ports are compatible with USB flash drive, external HDD, mouse & keyboard, mobile devices, and more.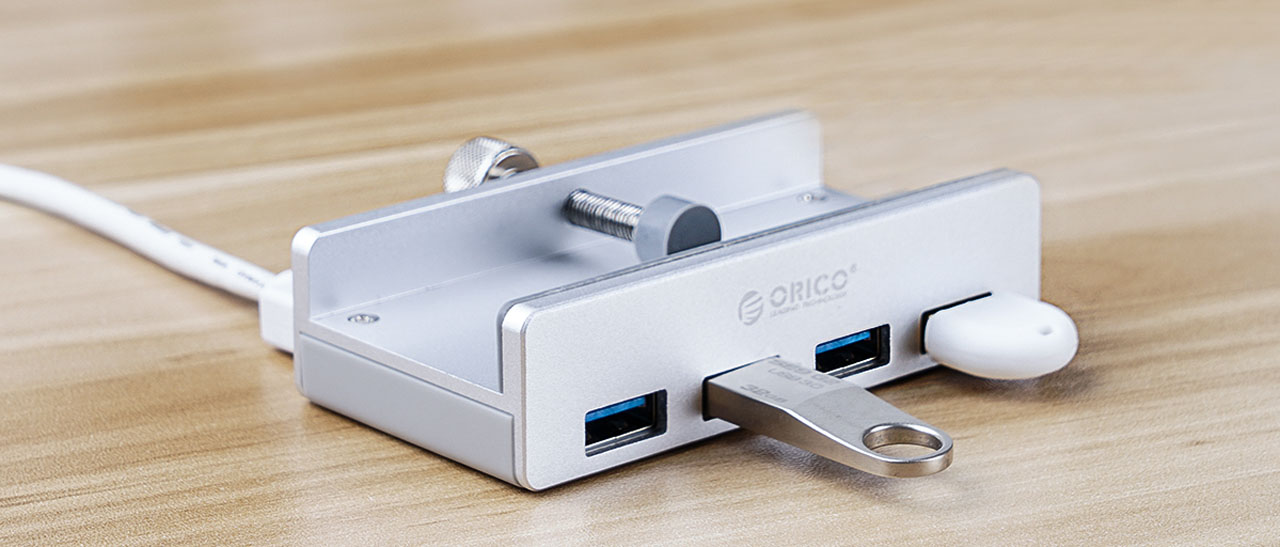 Transfer and Charge Simultaneously
Do two things at a time. The MH4PU HUB delivers fast file transfer speed of 5 Gbps and swift charging speed. It will charge your connected devices while transferring files back and forth.
Plug and Play
No drivers are required. Plug and play. It is that simple.
Aluminum Alloy Chassis
The aluminum alloy chassis not only looks adorable, but also enables rapid heat dissipation.