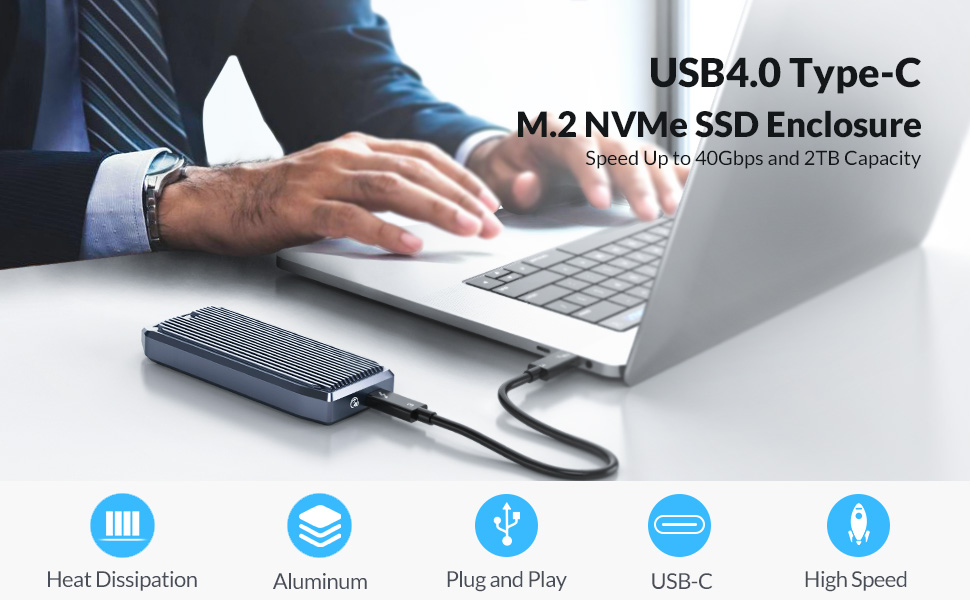 ORICO USB 4 M.2 NVMe External SSD Enclosure
2TB of storage, featuring 40Gbps.
Aluminum NVMe enclosure, Excellent Heat Dissipation with thermal pad.
PCIe NVMe M-Key M.2 2280 SSD are supported
Support USB4.0 and fully compatible with Thunderbolt 3/Thunderbolt 4 USB3.2/3.1/3.0/Type-C (USB2.0 and below not compatible).
Performance /Speed may vary depending on host configuration.
Elegant Look & Excellent Heat Dissipation
The thermal pad rapidly radiate heat from internal SSD to external Aluminum NVMe enclosure, Aluminum case with heat exchange fins, practically enlarge the heat dissipation area. Just because the high-efficiency of heat transfer, after heavy load using, the Aluminum case may become hot, this is correctly helping internal SSD cooling down.
Screw Installation
You just loosen the screw of the cover, put your SSD gently into SSD external housing, then fix the cover with a screw and connect cable to start work. Plug and play. No driver needed. Compact and portable. Easy to carry with lanyard hole.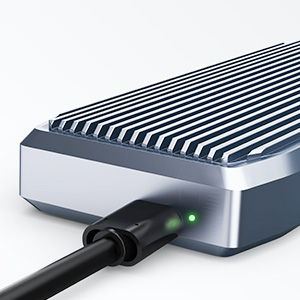 USB 4.0 M.2 NVMe Enclosure
USB 4.0 NVMe SSD Enclosure with up to 2TB of data storage and handling heavier data at blazing speeds. and Built-in dual chip, Blazing Fast Backups and 4K Editing On-the-Go, is ideal for gaming, video editing, research, design, content creation, and much more.
Creative Design & Aluminum-Alloy
We believe products should look and feel good. ORICO USB 4 NVMe SSD enclosure is built with rugged Aluminum Alloy casing, solid aluminum construction and Compact design, Enjoy maximized portability, Excellent Heat Dissipation, Durable design equipped with USB 4 NVMe state-of-the-art technology while protecting your data.