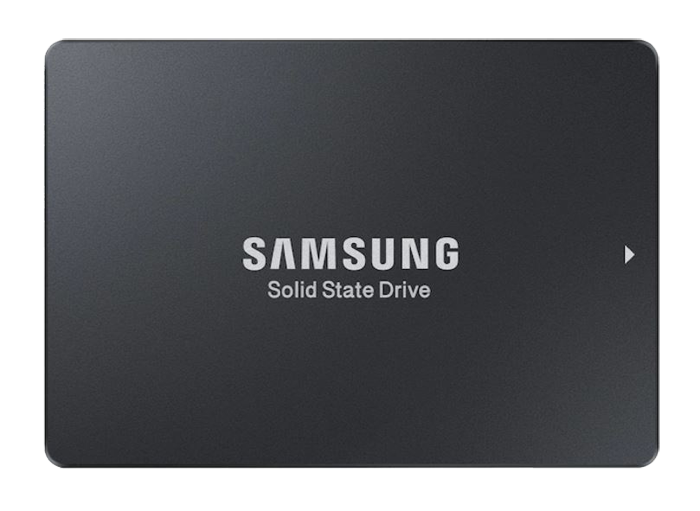 PM893 2.5" SATA 480GB
Enterprise SSD for Business
Delivering optimized performance, a high quality of service and end-to-end data protection for servers that require enhanced data reliability.
Optimized for data center demands
Coming in a 2.5-inch form factor and 6 Gb/s SATA interface with storage capacities up to 7.68TB, the PM893 meets the demands of server storage systems, with added reliability for critical data thanks to end-to-end data protection. 1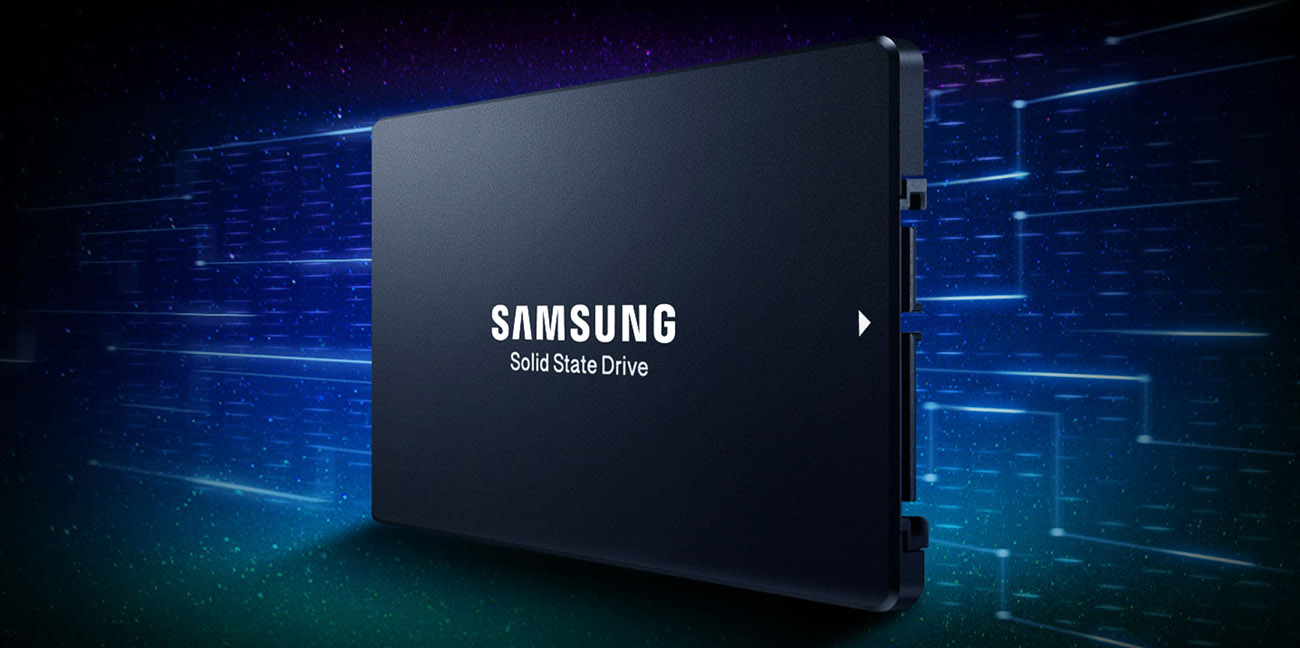 Performance fit for mixed workloads
The PM893 is designed to achieve optimal performance with a high level of QoS (quality of service) under the SATA interface. The sequential read/write speeds of up to 550/520 MB/s and random read/write speeds of up to 98K/30K IOPS are ideal for handling massive amounts of data.2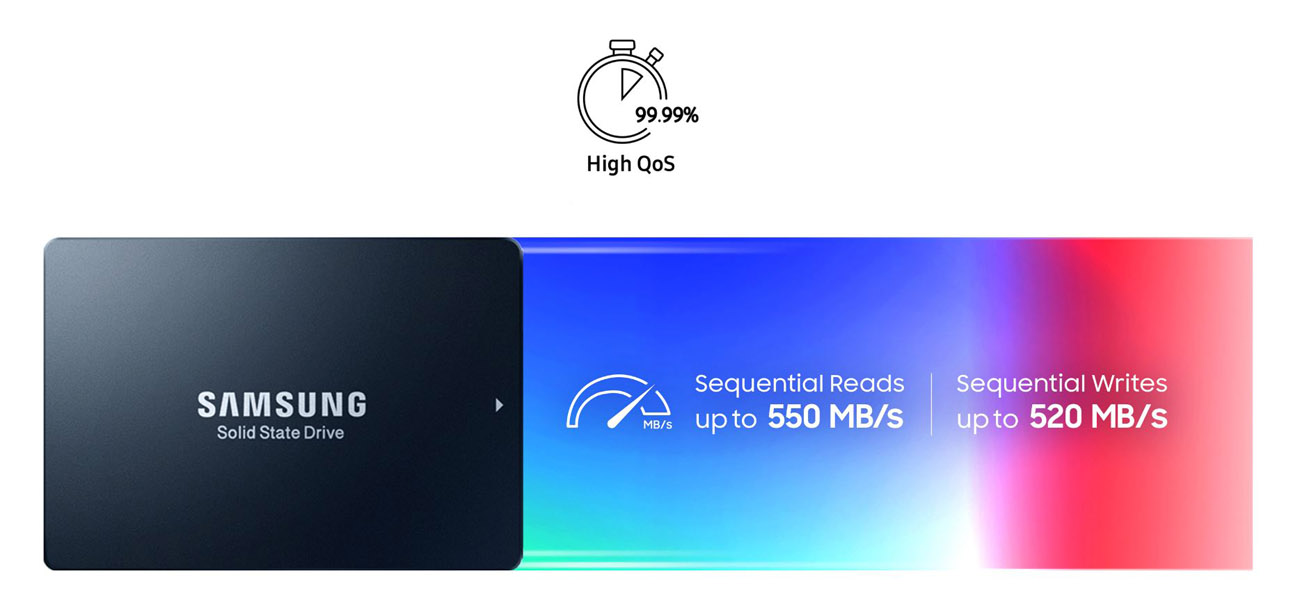 Secure critical data
Data integrity is critical to data center SSD. The PM893 is safeguarded with end-to-end data protection to ensure consistency over the entire data transfer path and prevents data corruption in case of power failure with power loss protection.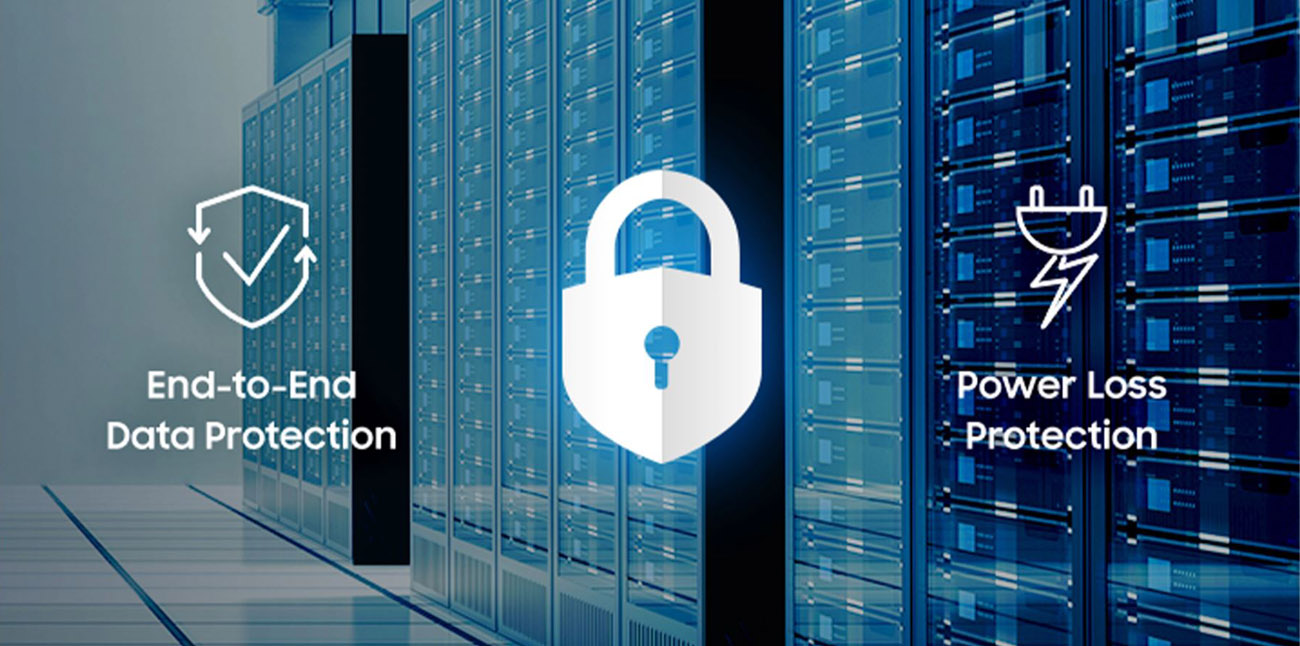 Enhanced operations efficiency
Accomplish far more with less. Achieve higher efficiency and performance compared to legacy storage systems, with fewer servers, reduced power and cooling, and lower TCO3, all with efficient management from the advanced Samsung SSD Toolkit software.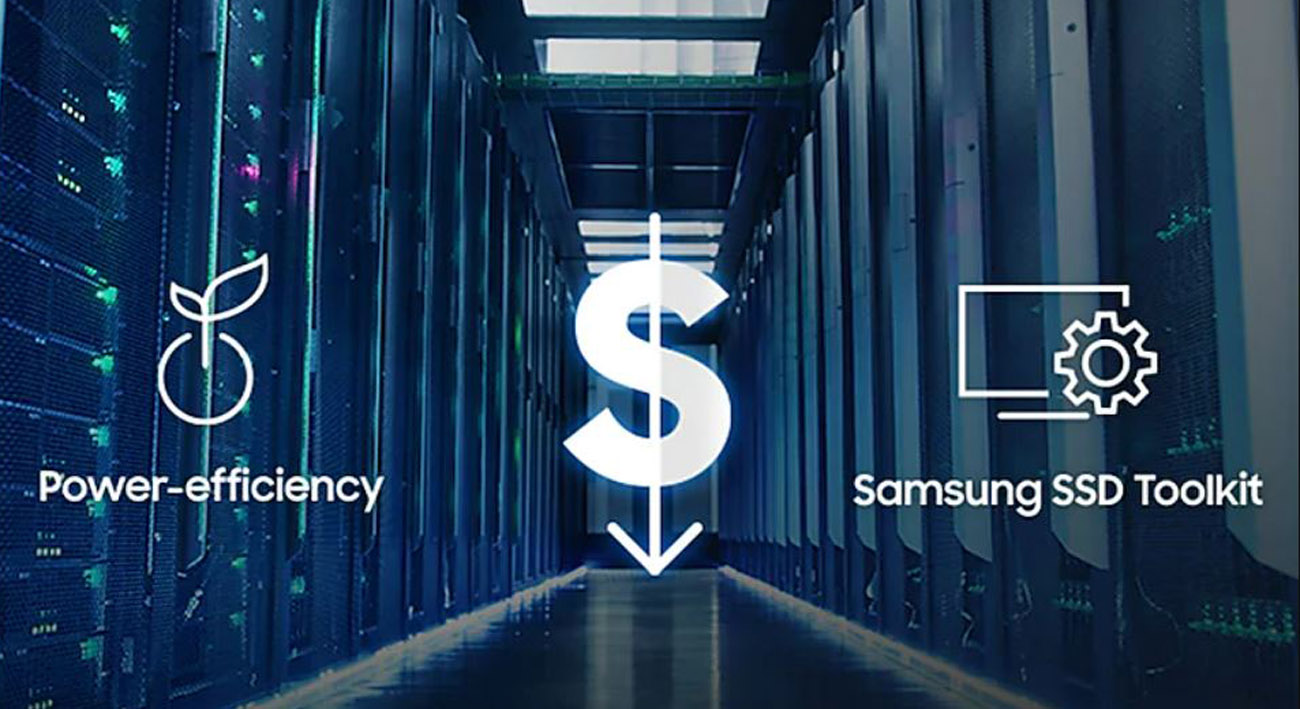 Samsung reliability and quality
Experience the superior SSD quality and reliability of in-house production using Samsung built components. Empower your 24/7 business to run faster, more efficiently, and at reduced costs with world-class dependability with a limited 5-year warranty or 1.0 DWPD.4,5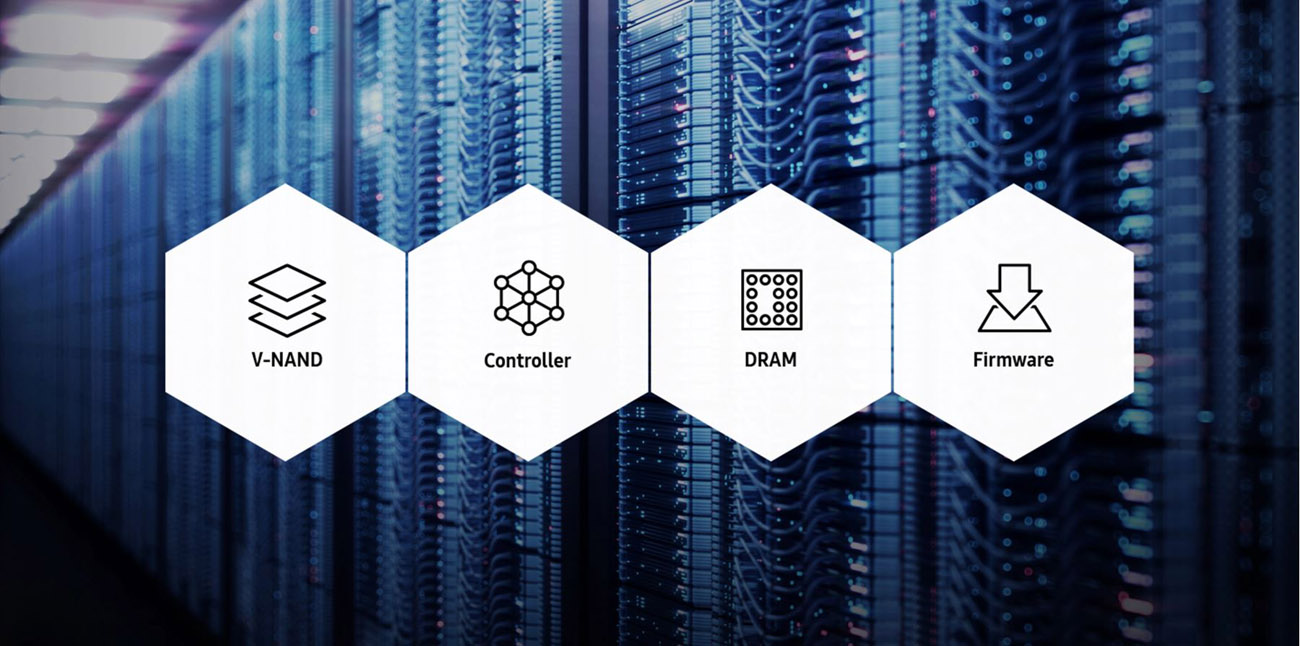 Notes:
1. 1GB=1 billion bytes by IDEMA. Actual usable capacity may be less (due to formatting, partitioning, operating system, applications or otherwise)
2. Performance measured using FIO 2.7 in Linux RHEL 6.5 (Kernel 2.6.32) with queue depth 32, Z170 Intel SATA 6G port. Measurements are performed on whole LBA range. Write cache enabled. Performance may vary depending on capacity, use conditions, and environment.
3. Based on internal test results, compared with 2.5-inch 7200 RPM SATA HDDs.
4. When upgrading from HDDs.
5. 5 years or DWPD (Drive Writes Per Day), whichever comes first.