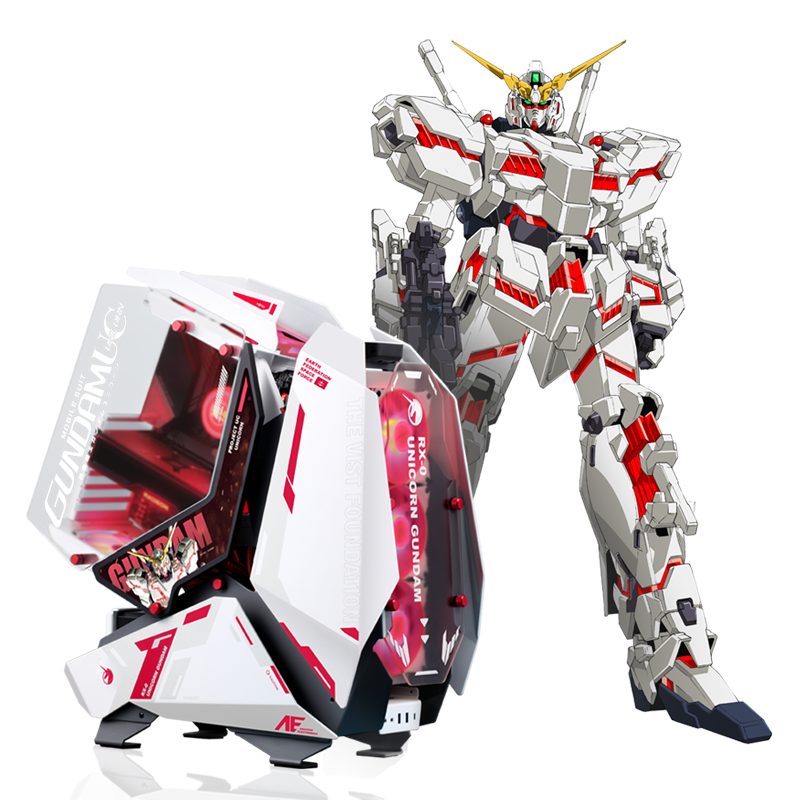 RX-0 UNICORN GUNDAM is the third innovative high-end open type advanced case which internet cafe personnel and water-cooling fanciers have participated in the development. It provides users a powerful water cooling and cool light effect display platform.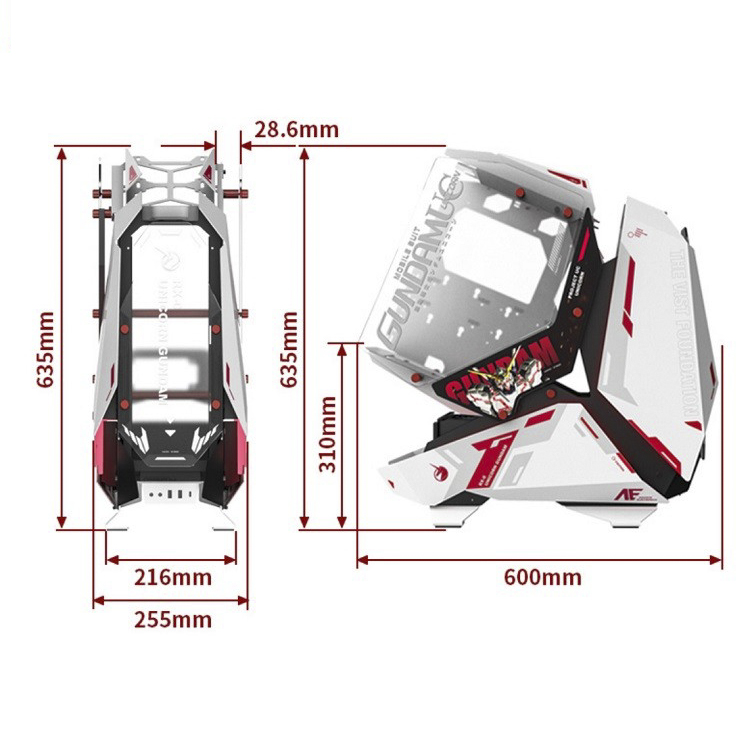 RX-0 is made from the element of aluminum magnesium plate and tempered glass, the aluminum magnesium alloys are made from 2.0+3.0mm thickness plate with double side sand blasting anodic process, regardless of internal and external parts have strong metal texture. Glasses are made from the element of auto industrial graded tempered glasses, and the thickness is 4mm. The case overall weighed 8kg.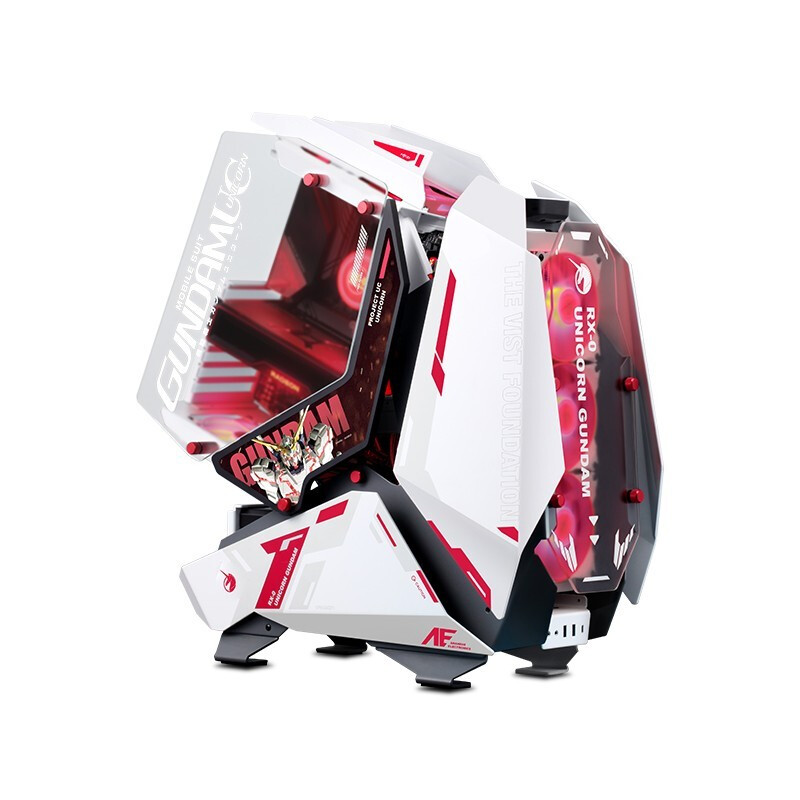 Model: RX-0 UNICORN GUNDAM
Dimension: 255mm(W)×600mm(D)×635mm(H)
Material: Structure Material:2.0+3.0 Aluminum; Side Plate:4.0mm Tempered Glass Plate
Motherboard: ATX; MATX; ITX
CPU Cooler: Not higher than 180mm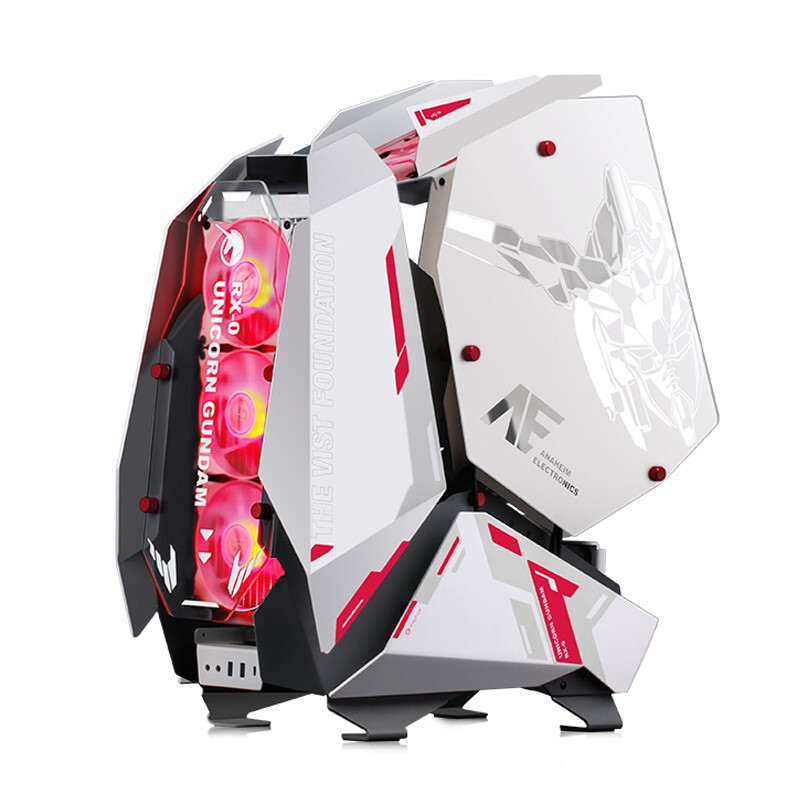 Display Card: Not longer than 400mm
Drive Bay: 2.5"SSD×4 or 3.5"HDDx4
Front I/O Port: USB 3.0×2/AUDIO×1/MIC×1/Type-Cx1
Cooling Systerm: Top: 2×120mm (optional), Front:3×120mm (optional), Button: 3×120mm (optional) Rear:1×120mm (optional)
Expansion Slot: 7
Liquid Cooler: 120/240/360
Weight: 9kg

Note:Fans and Powe Supply is not included.