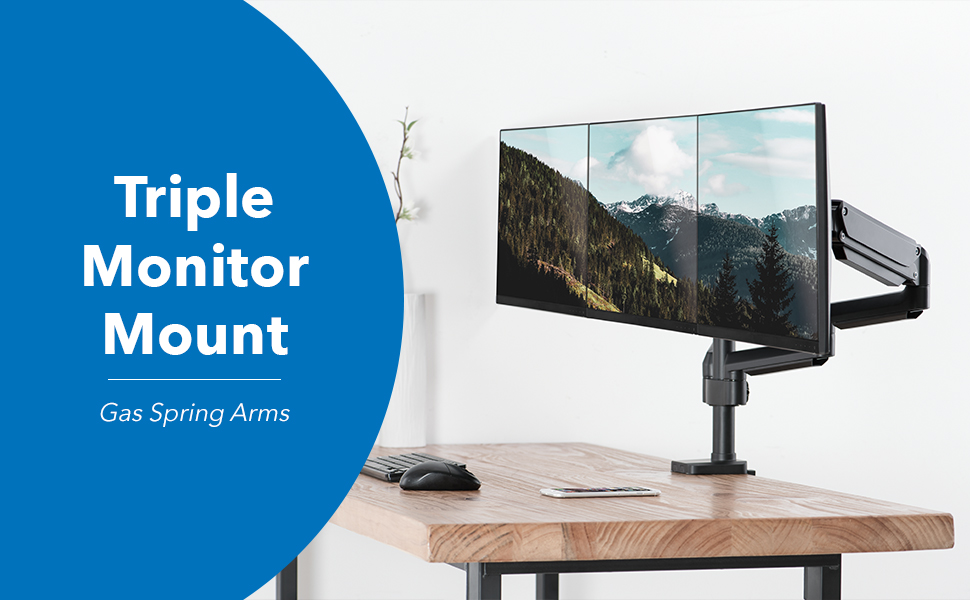 Mount-It! Triple Monitor Mount
Our Triple Monitor Stand for Desk is Used By: Professional Level Gamers - Industry Known Videographers & Filmmakers - Digital Entrepreneurs - Top Employees at Home or in the Office
Top performers choose us to enhance their productivity through visually satisfying displays and optimal data organization.
Fits Monitors up to 27"
VESA Compatible (mm): 75x75, 100x100
Tilt: +/- 45?
Swivel: 180?
Portrait or Landscape Orientation
Load Capacity: 15.4 lbs (per arm)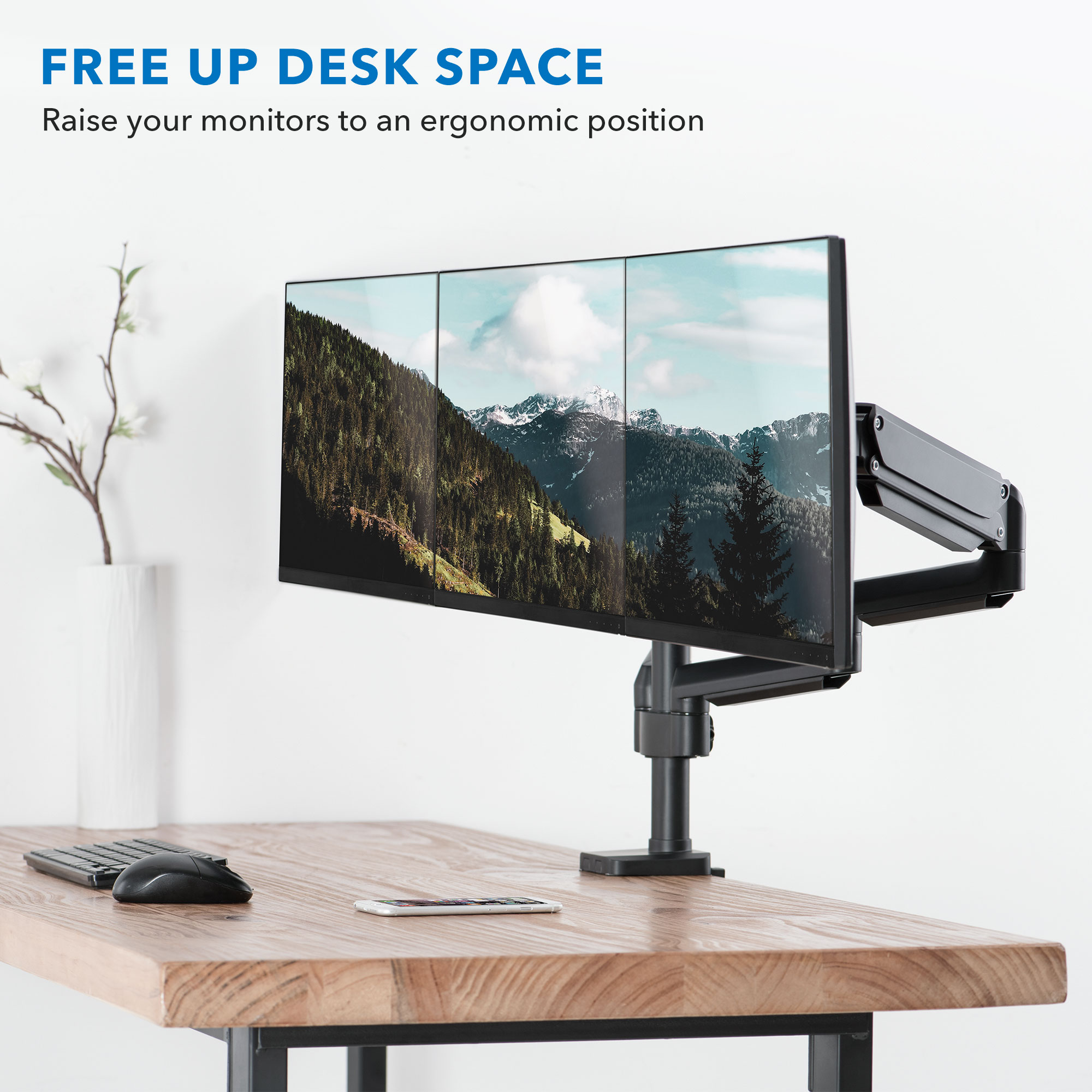 Designed for GAMERS
Whether you're in a compact cubicle or building the ultimate home setup, we engineered our aluminum triple monitor stand with YOU in mind. Play your best game & get more work done than you ever thought possible.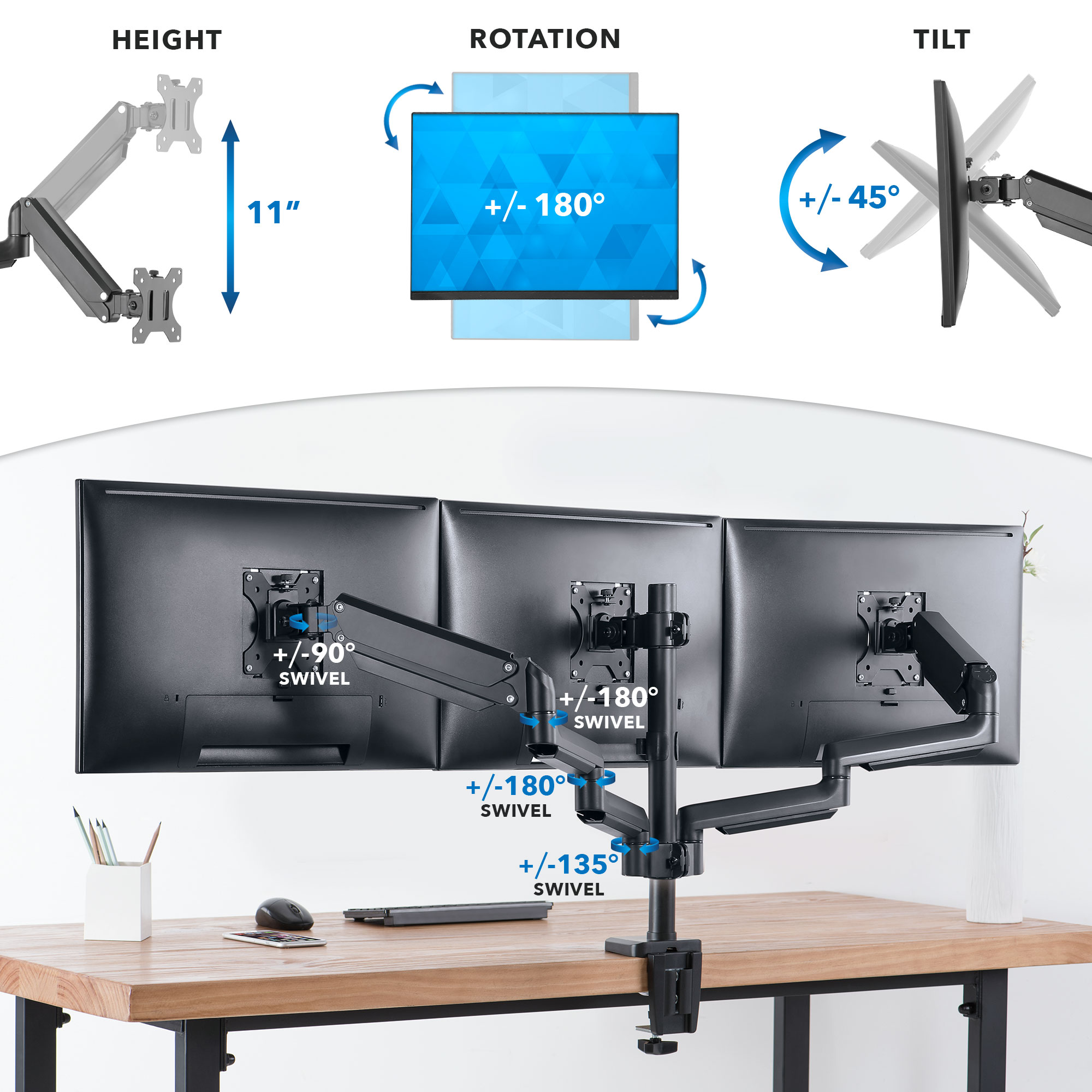 Screens Align Every Time
Even with Different Sized Monitors: Each arm of our triple monitor arm is fully adjustable, providing a wide range of motion for positioning and screen tilting. Ergonomic for Vertical, Parallel or V placements.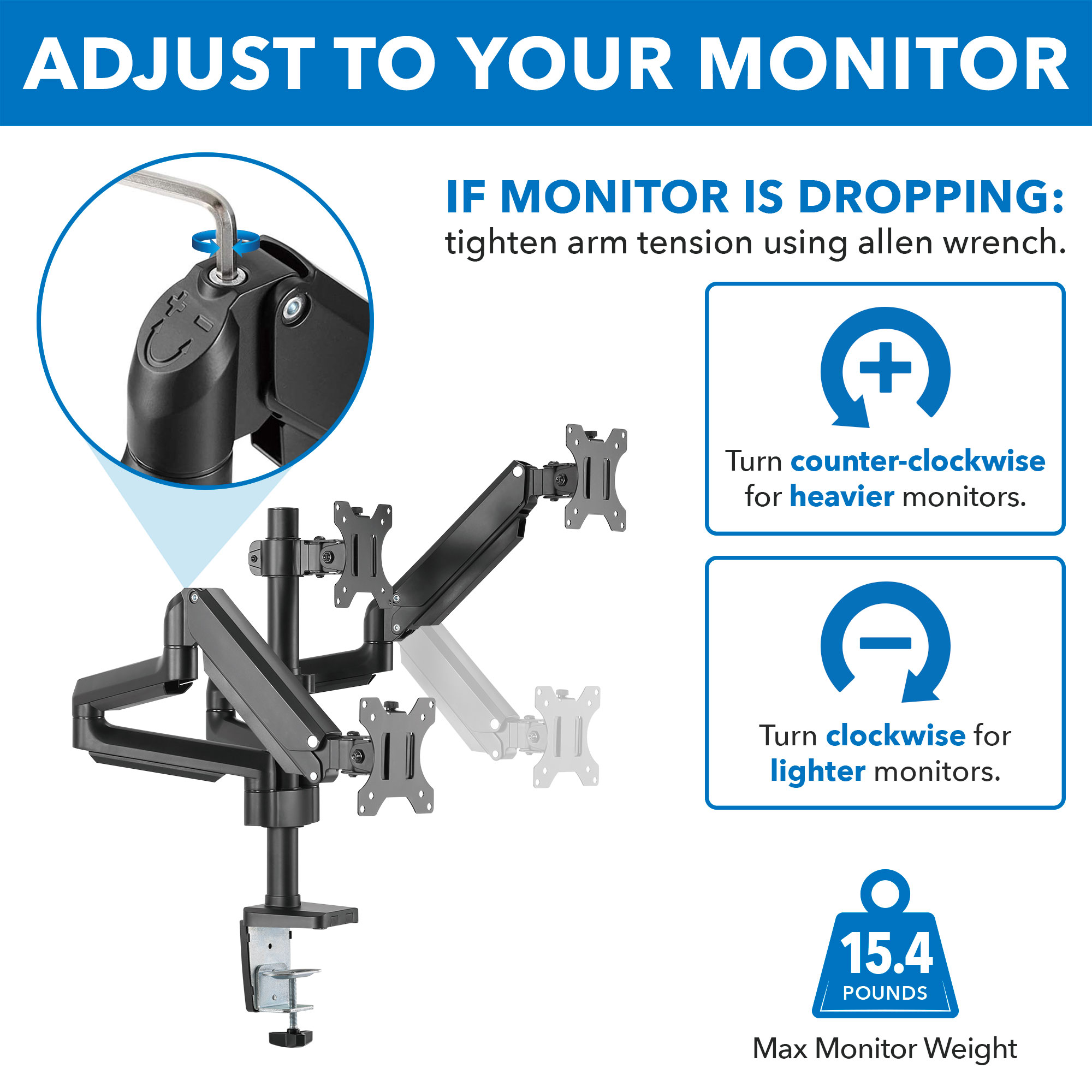 Assemble in 10 Minutes or Less
Tri Monitor Stand Attaches to ANY desk that is less than 3.9 inches thick. Readjust positions quickly whenever you want - Monitor Mount for 3 Monitors Includes Clamp & Grommet Setup.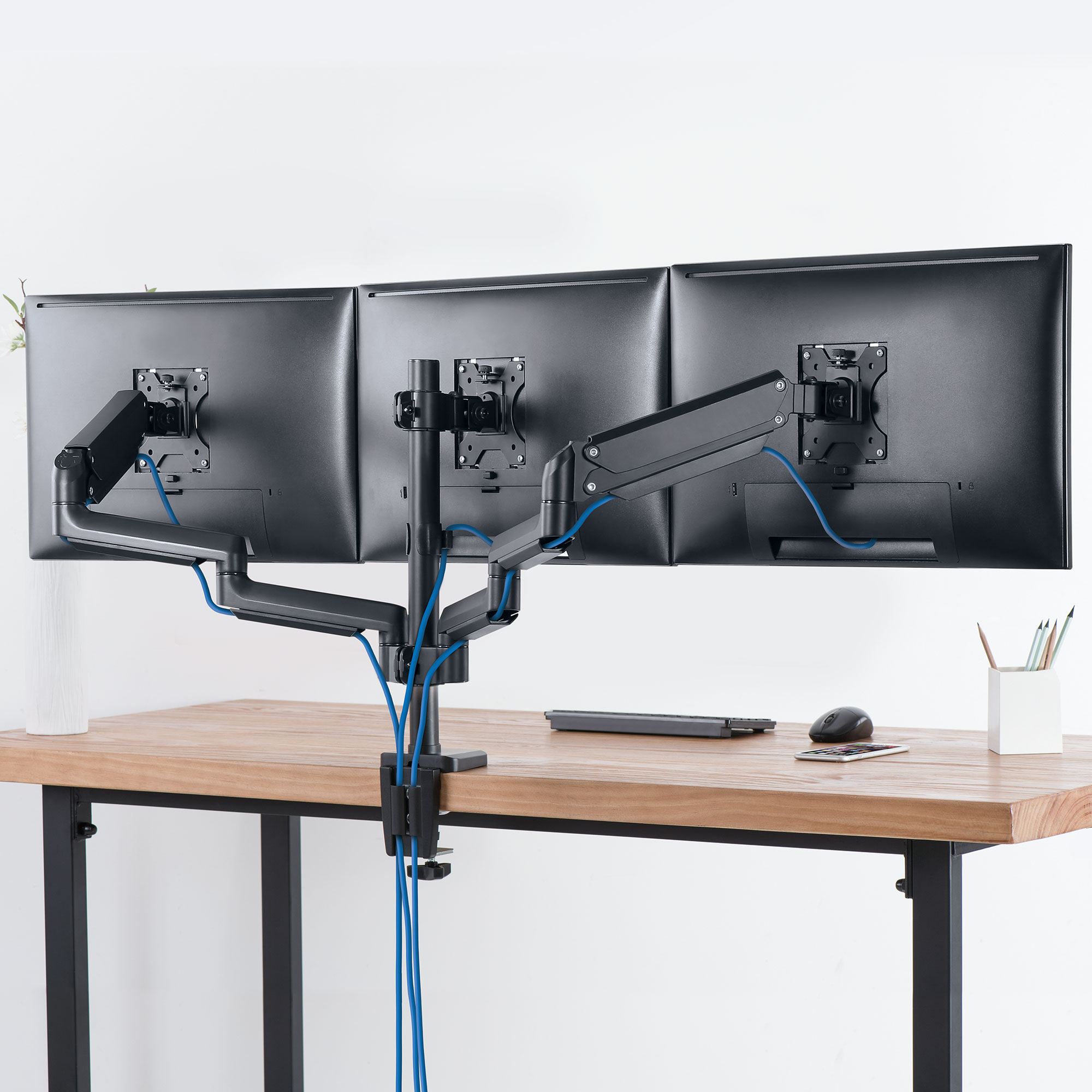 SAG Proof Guarantee
Never worry again about your expensive monitors sagging, drooping or wobbling off and landing on your desk. At Mount-It!, we reinforced our gas spring 3 monitor stand with a unique hydraulic mechanism to ensure they're locked in and secure at all times.