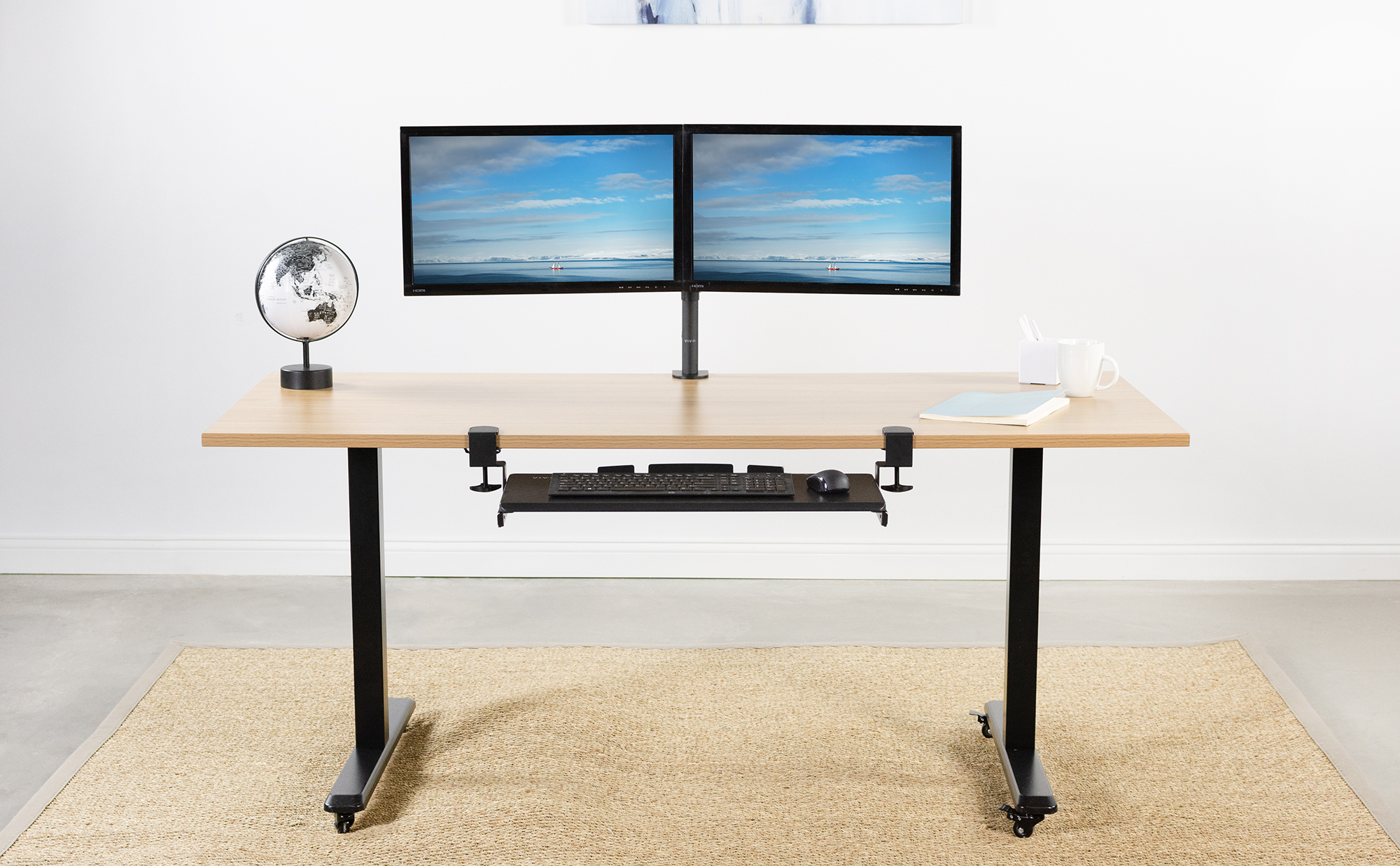 VIVO's Fully Articulating Dual Mount
STAND-V002 comes packed with user geared features including full motion articulation, removable VESA mounting plates, monitor height adjustment, integrated cable management, and more. The versatility of screen placement allows for ergonomic viewing which encourages healthy body positioning and helps reduce fatigue and strain on the neck, shoulders, and eyes. The clamp style mount clears up valuable desk space removing unwanted clutter.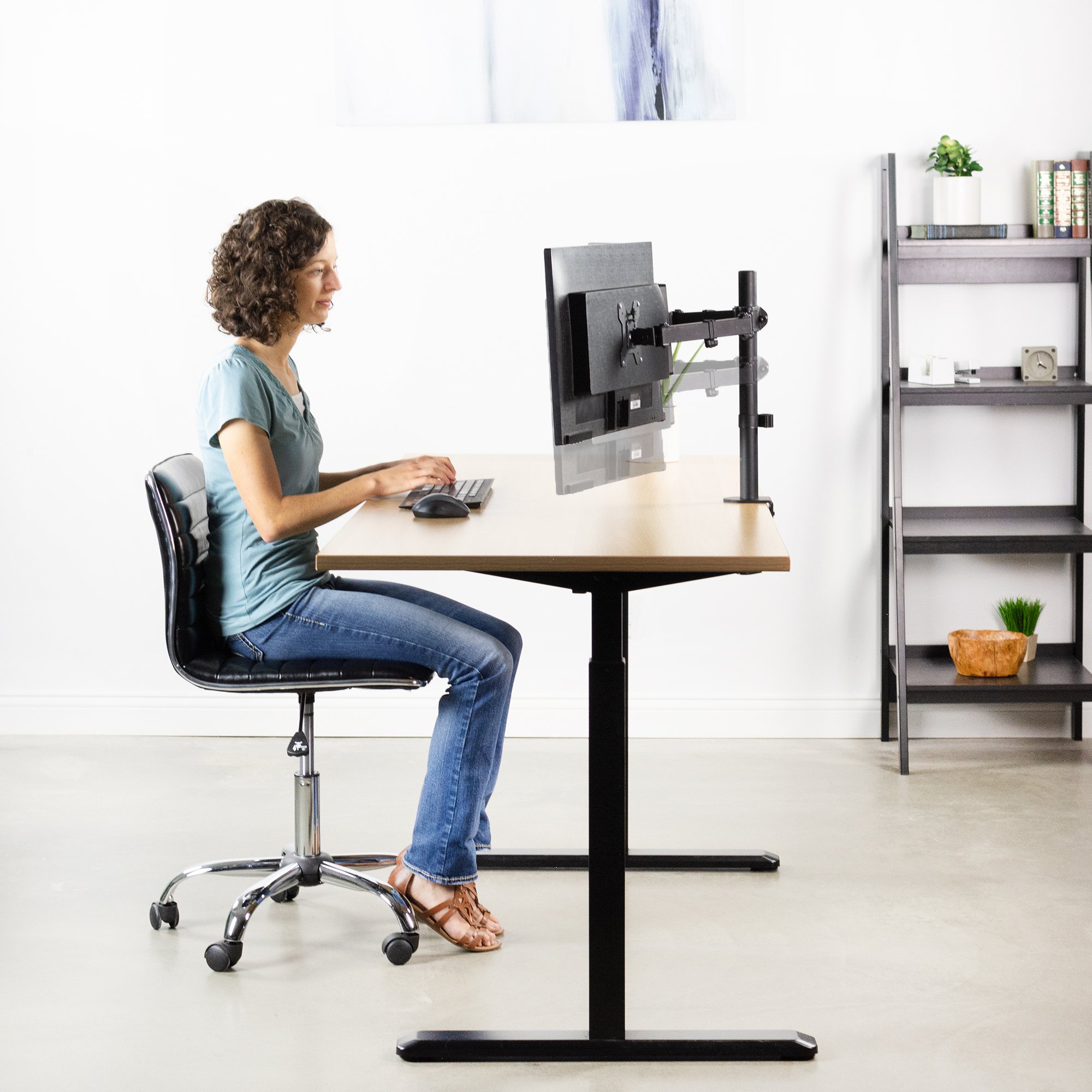 Adjust Each Monitor's Height
One of the newest features of STAND-V002 is the ability to raise or lower the height of each monitor. This eliminates the annoyance of unaligned monitors.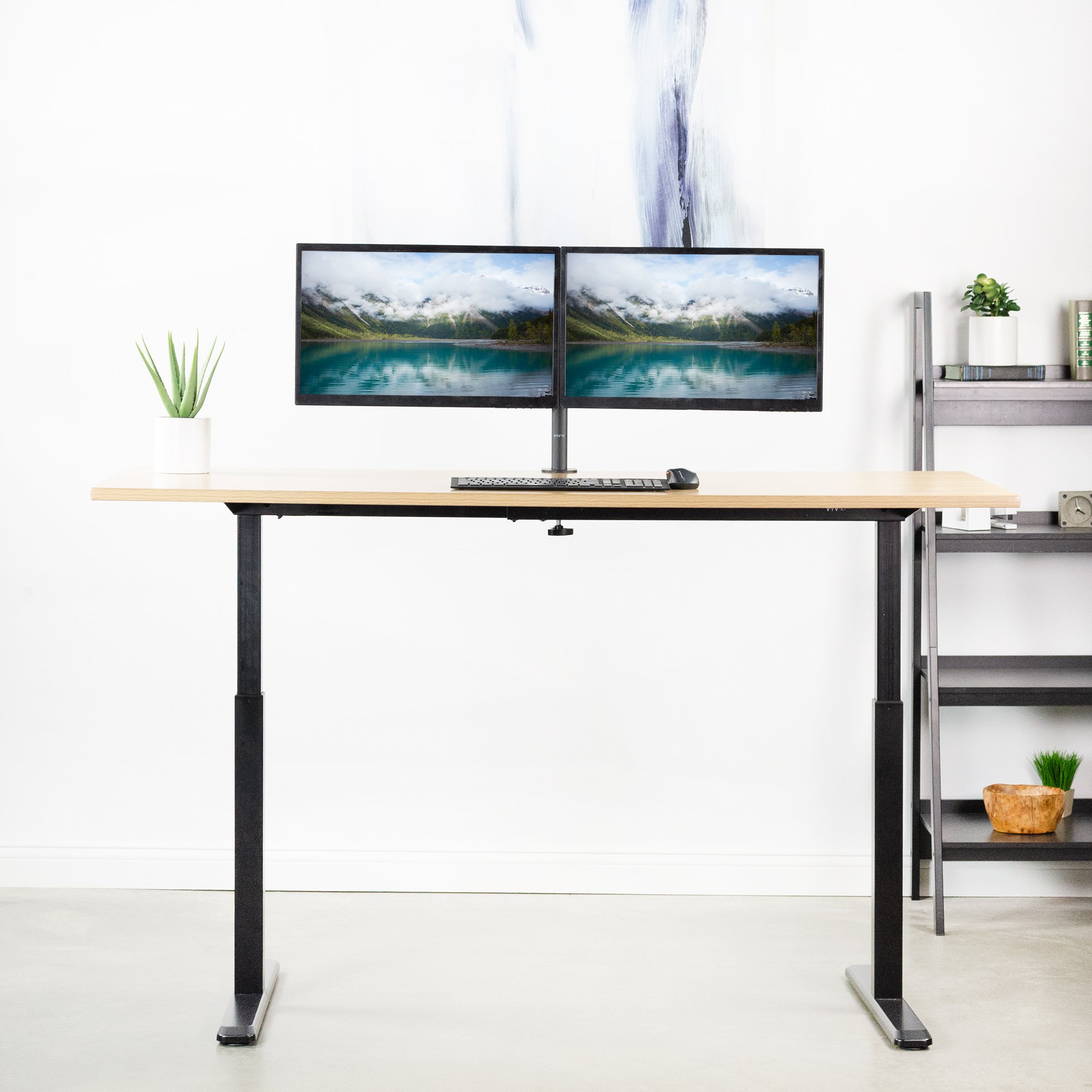 Fully Articulating Mount
This mount has six top joints with 180 degree articulation and can be tightened to make the arms as fluid or stationary as desired. This movement gives users the freedom to place monitors in the most comfortable viewing position.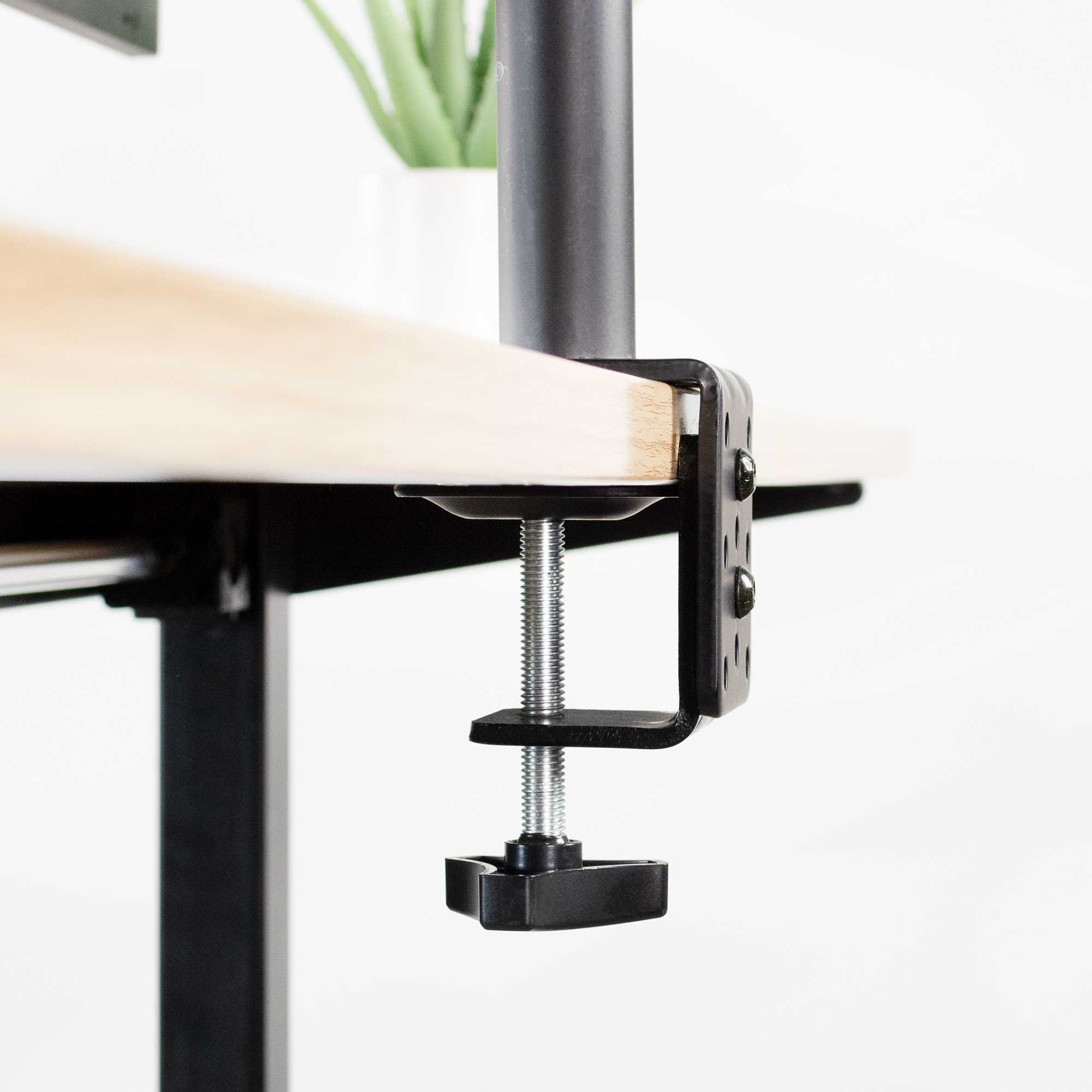 Heavy Duty Mounting C-Clamp Bracket
VIVO's heavy duty 4 inch C-clamp easily secures to the edge of a desk or table. The portion of the clamp in contact with the top surface of you desk is lined with thin padding to protect the desk surface from scratching. An optional 4 inch grommet mount is included.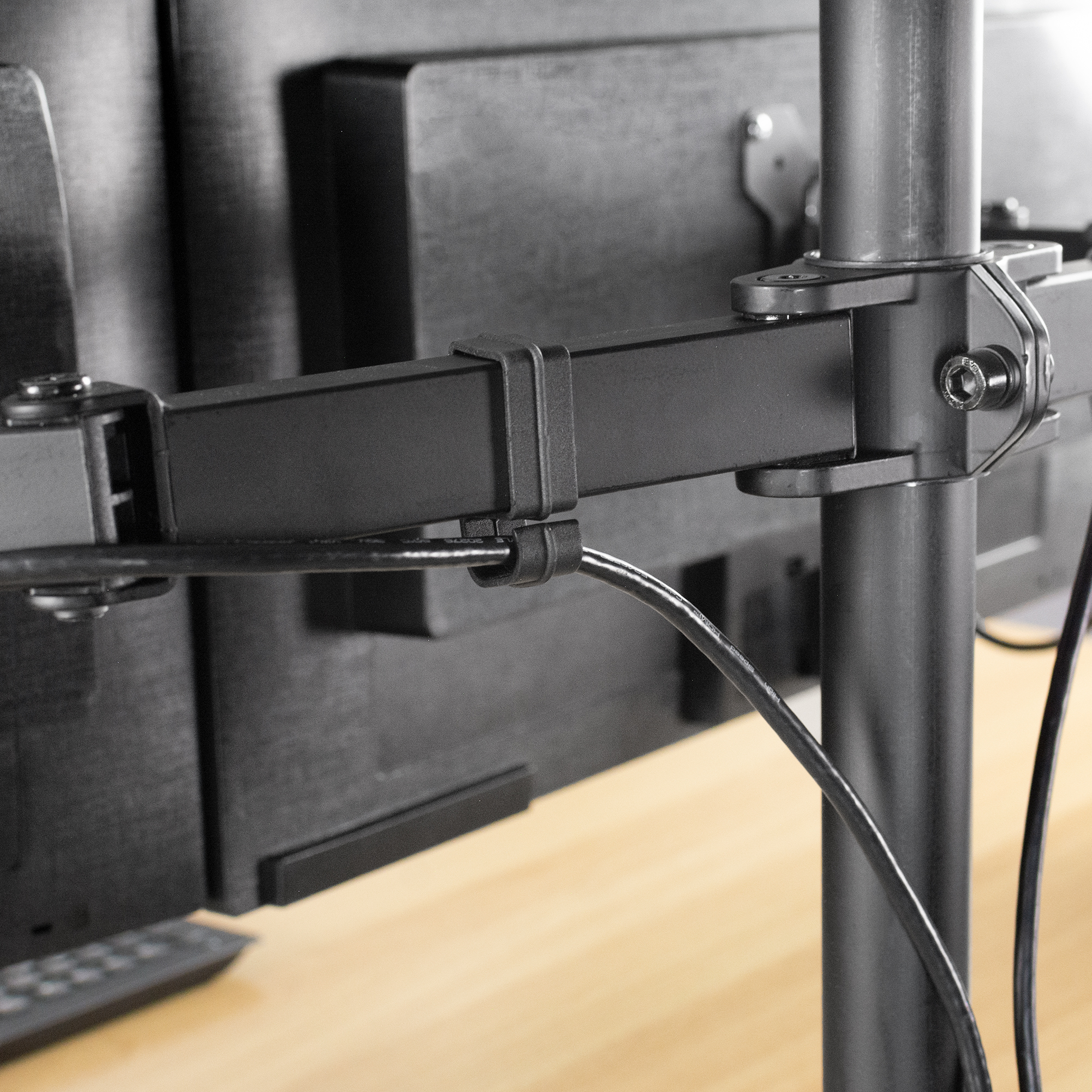 Integrated Cable Management
Cable clips are integrated on the arms and center pole to keep your setup looking clean and organized.