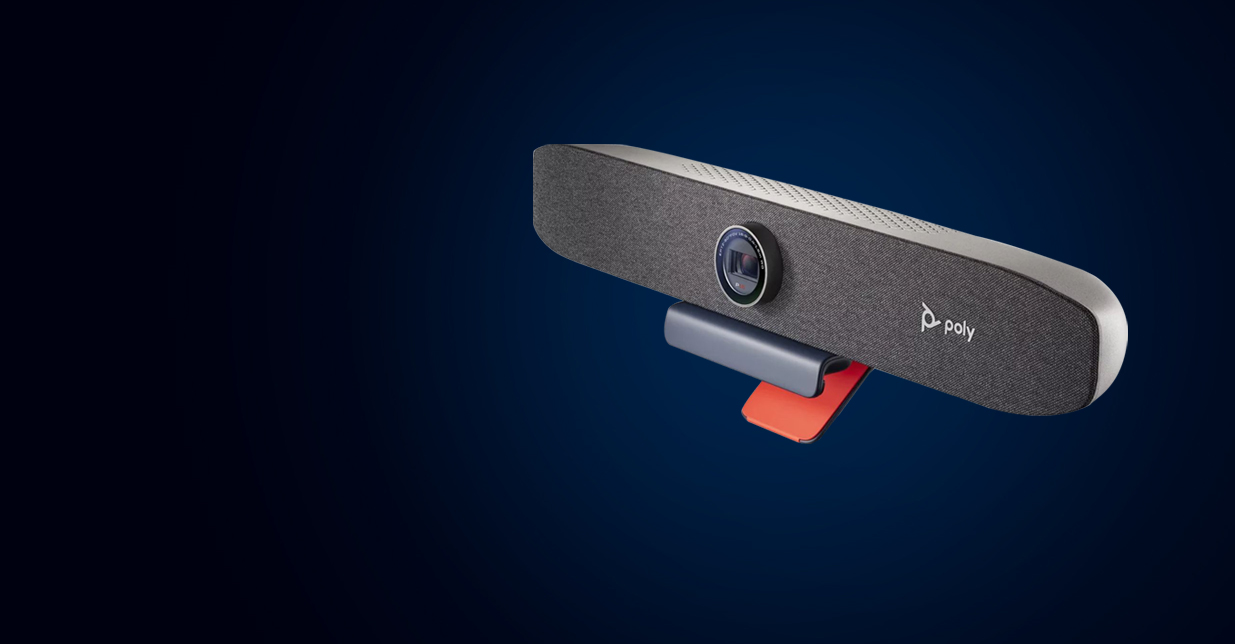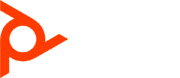 POLY STUDIO P15
PERSONAL VIDEO BAR
Show up and stand out with exceptional optics and powerful audio
Automatic camera framing lets you move with confidence
Up and running in seconds with easy set up
Don't Just Show Up, Stand Out
PUT YOUR BEST FACE FORWARD. EVERY CALL
Stand out with the Poly Studio P15 video bar. Exceptional optics, powerful audio, automatic camera framing, and cutting-edge noise blocking tech give you freedom to move and command the conversation. The sleek bar is simple to set up and Poly Lens gives IT the tools to keep it all smooth and stress free.
UNBELIEVABLY SIMPLE
GET YOUR FOCUS AND PERSONAL SPACES SET UP IN A SNAP
With USB plug and play connectivity, the Poly Studio P15 is an easy choice for shared focus rooms or other personal spaces.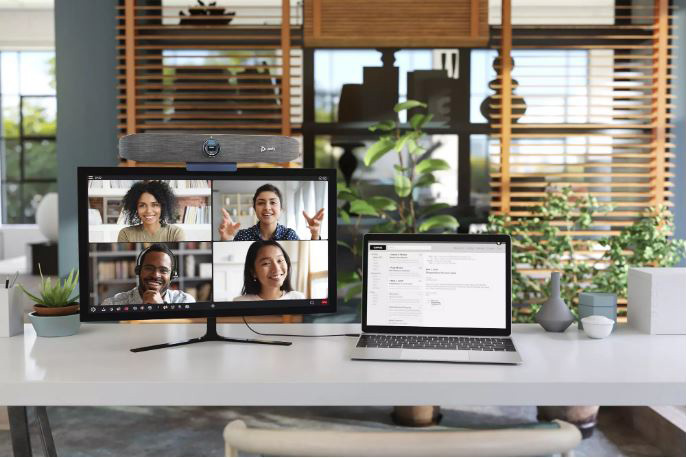 HOME OFFICE
Simple USB connectivity means that you don't have to deal with a complicated process when you get set up at your desk. Enjoy the flexibility of being able to connect and disconnect your laptop with ease.
FOCUS ROOM
"Easy and quick" has a whole new level of importance when it comes to shared spaces like focus rooms. Stock them with the Poly Studio P15 and users can be in and out as quickly as they need to be.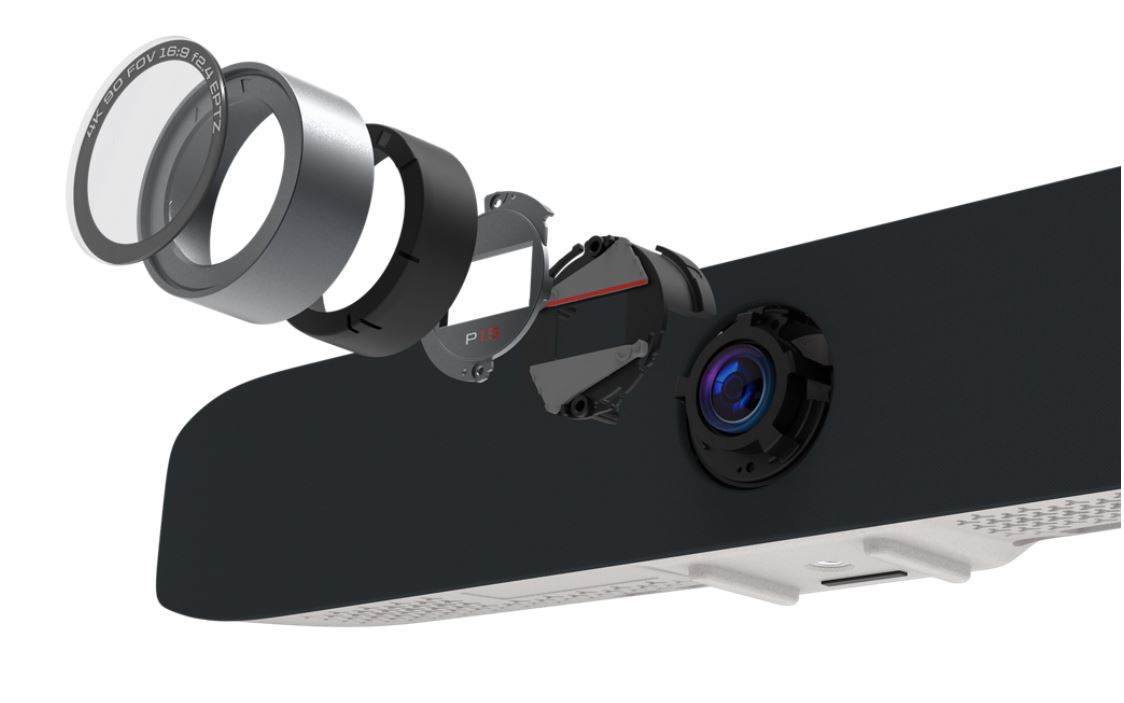 GET READY FOR YOUR CLOSEUP
ENJOY INCREDIBLE VIDEO AND AUDIO CLARITY IN A SMALL PACKAGE
The Poly Studio P15 personal video bar gives you everything you need in one sleek device to look and sound your best on video calls. Exceptional optics and a high-performance 4K image sensor bring out your inner star.
SMART SOUND THAT MAKES YOU SOUND SMART
INNOVATIVE ACOUSTICS RE-DEFINE "LOUD AND CLEAR"
Make fuzzy-sounding audio and "say-again" moments history with acoustic innovation from Poly - the people who put the first headset on the moon. The integrated speaker features acoustic suspension with a passive radiator for rich sound, while the advanced multi-microphone array follows your motion to keep your voice coming through clearly.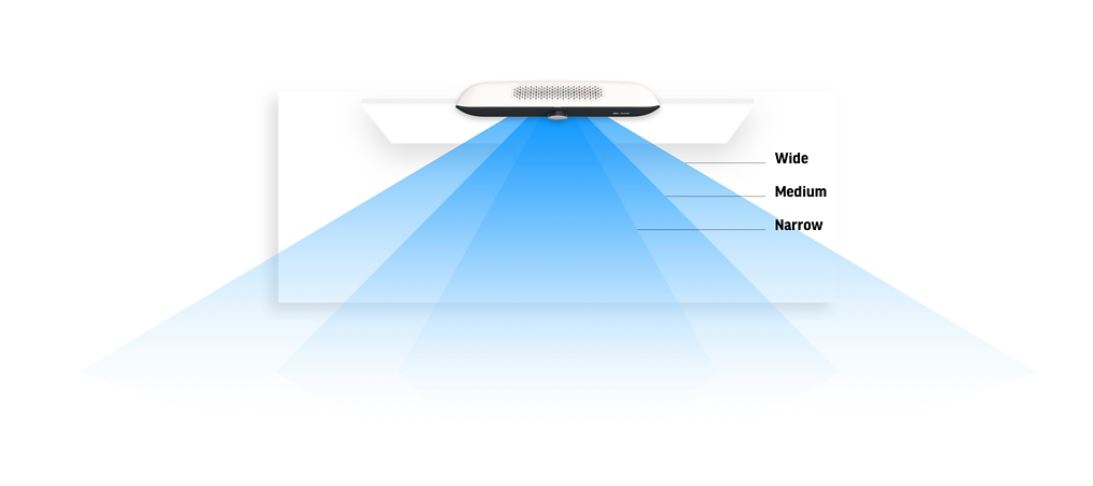 SOUND RIDICULOUSLY GOOD
KEEP THE GOOD SOUND. BLOCK THE BAD.
Wherever you work you're probably surrounded by all kinds of noise - coworkers yakking near the water cooler, barking dogs, your toddler's emergency, you name it. Prevent distracting noises and side conversations from interrupting your meetings with NoiseBlockAI and Acoustic Fence technology. Interruptions avoided, embarrassment averted.
LOOK AMAZING, BE AMAZING
AUTOMATIC CAMERA FRAMING KEEPS YOU FRONT AND CENTER
Stay centered on camera without staying glued to your chair with automatic camera framing. When you're able to move, your energy stays up. When your energy is up, you're able to keep you audience engaged. With the automatic camera framing in the Poly Studio P15 you can go where the moment takes you but still stay in the spotlight.

THE FREEDOM TO WORK HOW YOU WANT
WORKS WITH ANY VIDEO APP
There's nothing to learn. The Poly Studio P15 works with the video apps you already know. A simple USB connection to your PC or Mac will transform your video conferencing experience.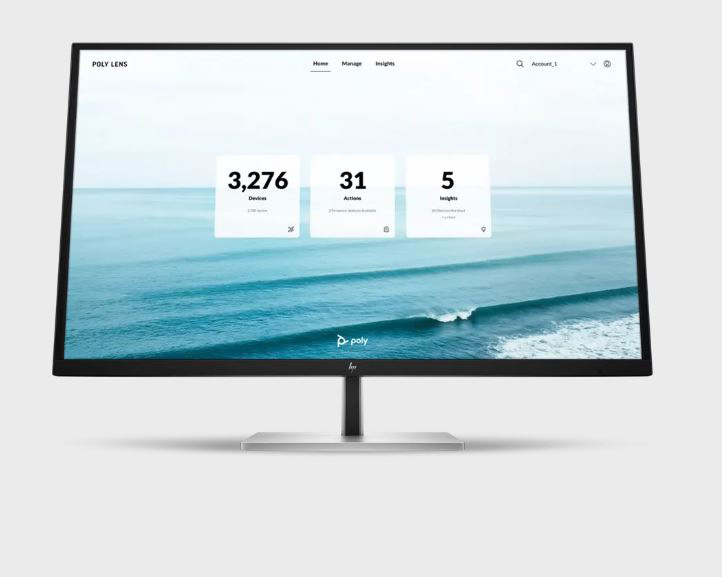 POLY LENS
INTELLIGENT INSIGHTS, SCALABLE MANAGEMENT
Poly Lens software gives IT teams visibility and control over voice, video, and headset devices. Deploy, configure, update, and get valuable insights from one endpoint or thousands using one scalable platform. Poly Lens makes it simple: no heavy IT lifting required.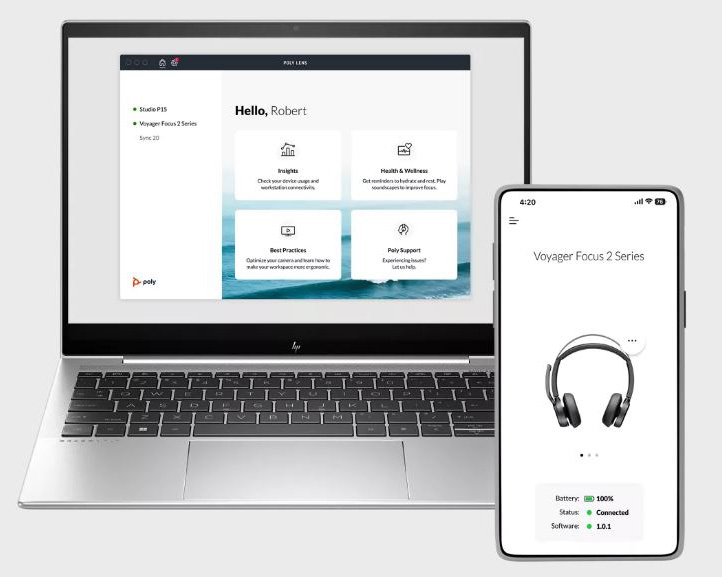 POLY LENS APP
DESIGNED FOR YOU
Get the most out of your Poly devices. Use one convenient app to manage all your compatible devices. Keep software up to date, manage settings, and use the personal health and wellness reminders to keep you focused and energized all day long. With the Poly Lens App, you can customize your devices to work the way you do.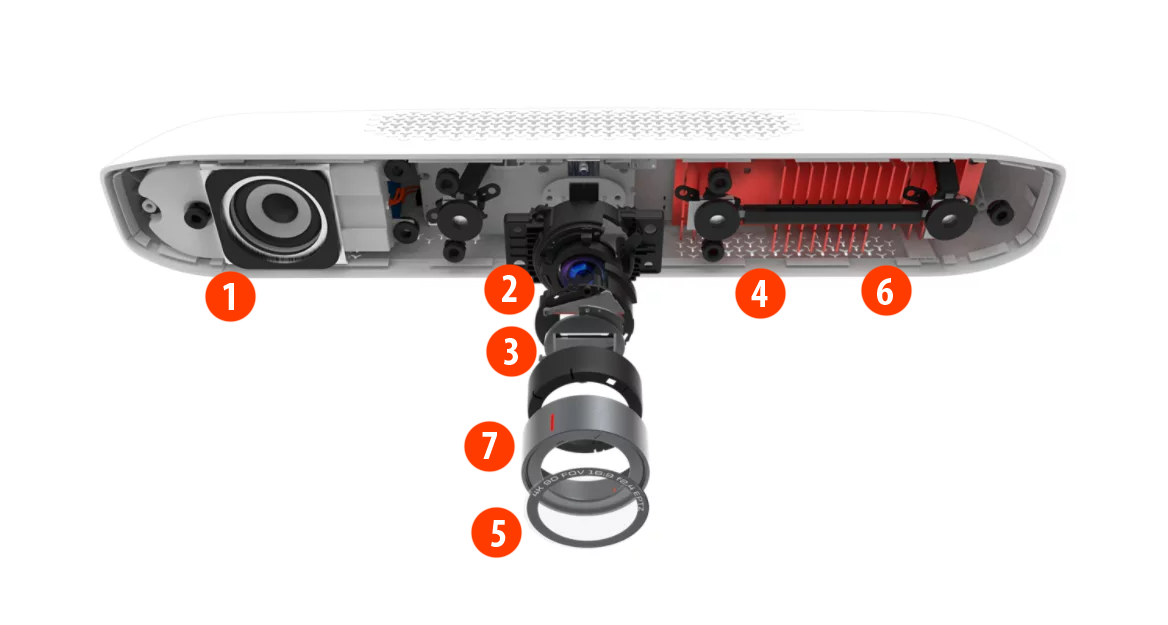 1. POWERFUL AUDIO DRIVER
2. HIGH PERFORMANCE IMAGE SENSOR
3. AUTOMATIC CAMERA FRAMING
4. MULTIPLE MICROPHONE ARRAY
5. 4K RESOLUTION FOR SHARP IMAGES
6. NOISEBLOCK AI AND ACOUSTIC FENCE
7. PRIVACY SHUTTER