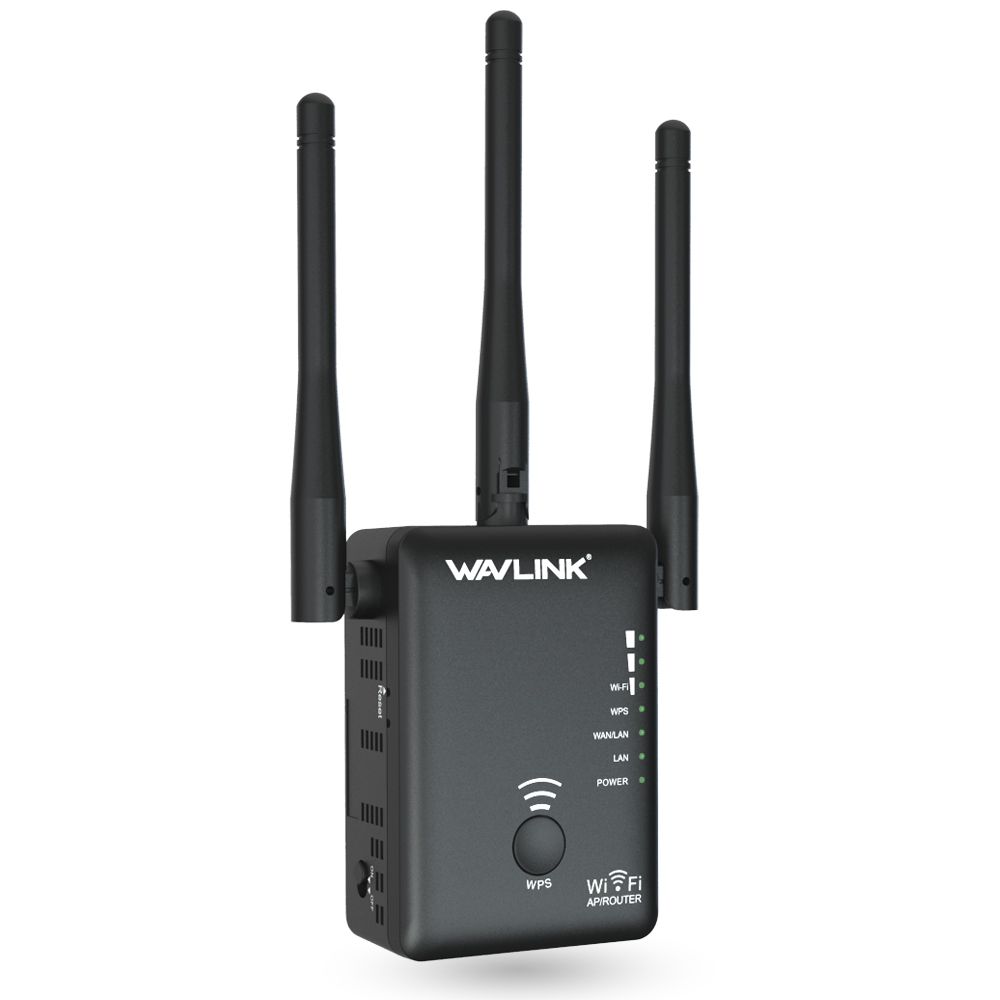 The Wavlink 575A2 expands your existing wireless network and eliminates dead spots with high performance antennas.
Smallest size, wall-mounted design allows movement of the range extender to any outlet after initial setup.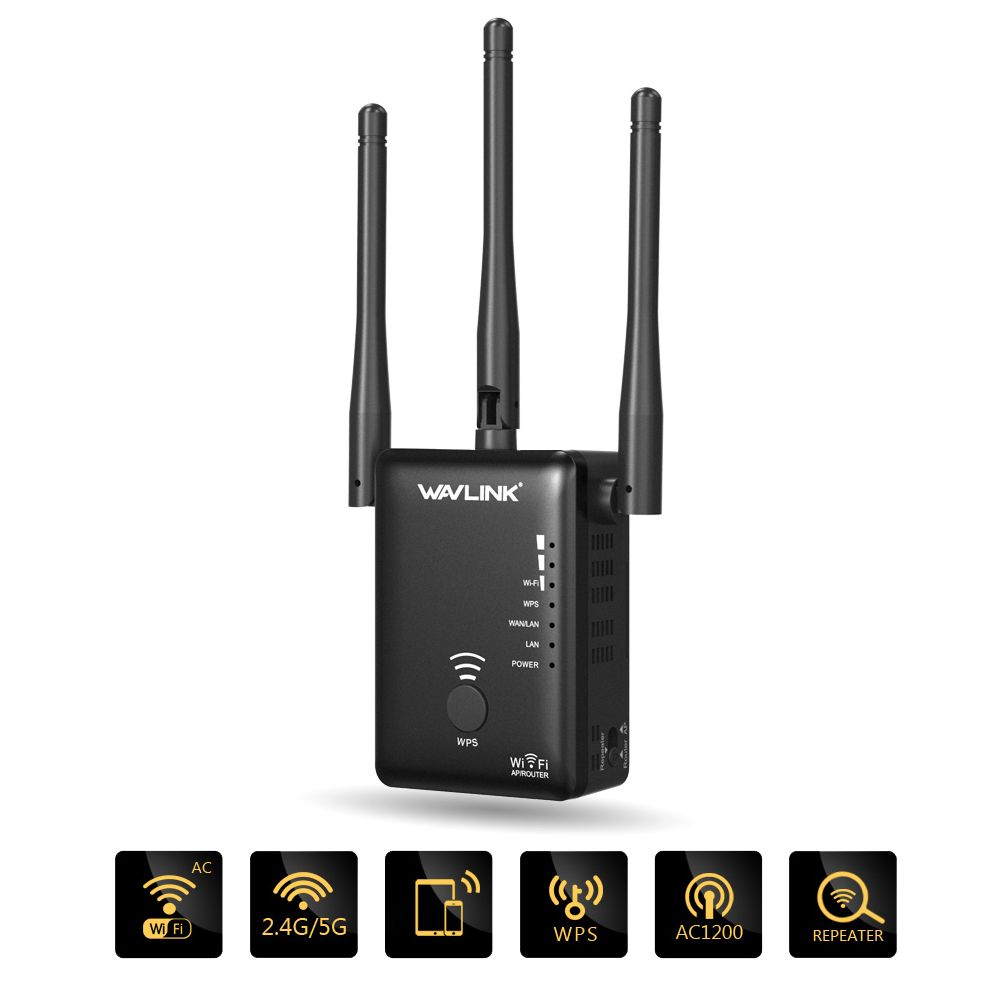 The Dual Band Repeater works with any standard Wi-Fi router and runs on dual bands at a combined speed of up to 750Mbps, including 433Mbps on its 5GHz channel and 300Mbps on its 2.4GHz channel.
WPS button supports "One-Press" security connection and simplifies configuration.
Support multiple modes to meet with different environments.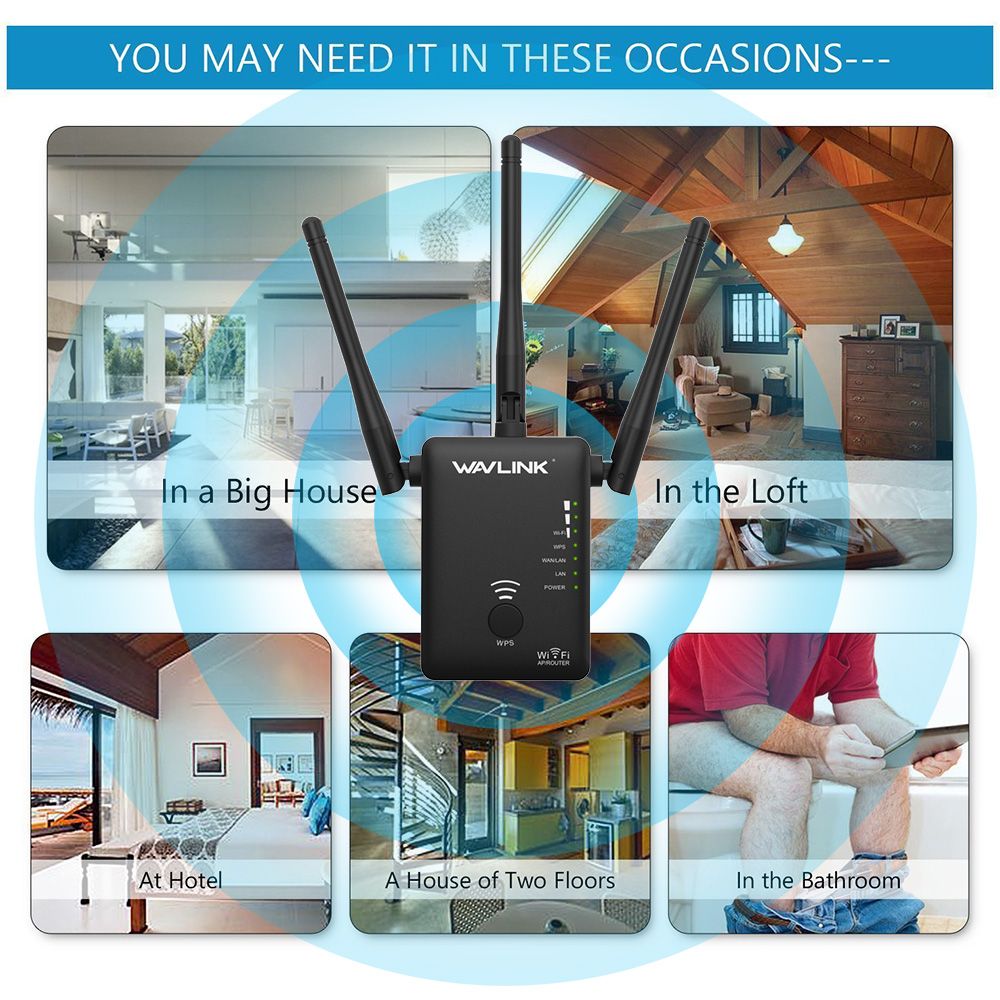 This repeater can enhance your router's Wi-Fi, boosting its signal to an unreachable part of your home. You can now enjoy fast, powerful connections in rooms that previously encountered Wi-Fi dead spots.