Have a big house with weak signal in the bathroom, kitchen or backyard?
Have too many iPhones, iPads, laptops and cannot surf the Web simultaneously?
Want to play games but always lose your Internet connection?
The Wavlink's WL-WN519N2 will solve all your problems!
Faster. Smarter .Smaller
This WIFI Shape range extender boosts your existing network range & speed, delivering WiFi up to 300Mbps. It can provide better WiFi coverage and higher speed, while the convenient wall-plug design saves space. It works with any standard WiFi router & is ideal for video streaming & gaming. Get the connectivity you need for iPads, smartphones, laptops & more.

SPECIFICATIONS
Range Extender boosts wireless signal to "Wireless Dead Zone" flawlessly
Works With Any Wireless Router / Access Point
"Ultra-Mini" size and wall-mounted design
Complies with the IEEE 802.11n standard with wireless transmission speeds of up to 300Mbps.
Supports Access Point ( AP ) wired and Repeater wireless connection modes
WPS quick set up button,
Improve wireless WiFi coverage in all 2.4G Ethernet networks, software wizard for simple setup.
Easy to installation with the guide, eliminate wifi dead zone, provide the wireless signal around you any time.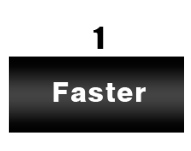 Super speed UP
to 300Mbps
Can be installed by your
mobile phone
Mini size save
your space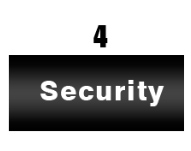 WPS Encryption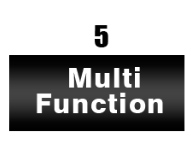 Access Point/
Repeater/Extender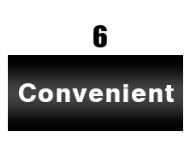 Ease to use
Boost your WiFi Signal
Boost your existing network range, delivering WiFi up to 300 Mbps. This compact N300 wall-plug WiFi booster is small and discreet, easily blending into your home decor.Provides one 10/100 Mbps.Auto-Negotiation Ethernet LAN port, supports 2.4 GHz Ethernet networks, Provides up to 300Mbps transmission rates.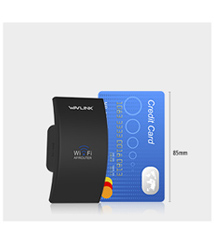 Ultra-Mini Size save your place
The most compact size repeater in the world, it is easy to take along with you anywhere with the strong WiFi signal. The repeater has the wifi shape and supports 300Mbps wireless speed and keeps all of your favorite devices running as fast as possible. Once the repeater is connected with an existing router, you can simply unplug and plug the repeater back in a location for the best signal quality and coverage in your house, without needing to configure the extender again.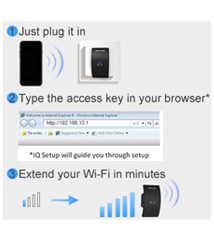 1-2-3 Easy Setup
For setting up the Extender, you can simply push the WPS button on the router and then push the WPS button on the WL-WN519N2'S WPS button within 1-2 seconds.
If your router does not have a WPS button, Wavlink Range Extender features user-friendly browser-based iQ Setup for Step 1-2-3 quick installation. You can setup the Extender through any mobile devices or laptops. No CD required.
WiFi Where you Want it
The wavlink Boost the range of your existing WiFi and create a stronger signal in hard-to-reach areas. Is there a void between your WiFi router and your devices? Add a WiFi Extender and strengthen your connection. Ethernet port allows the Extender to function as a wireless adapter for wired devices like Blu-ray players, gaming consoles, DVRs, and smart TVs.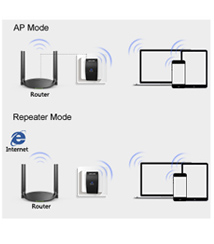 Multi-function
Wireless Access Point Convert a wired network to a wireless network. You can turn that Ethernet port in your hotel room into your own personal Wi-Fi hotspot.
WiFi Range Extender(Repeater) Connects to an existing network and extends the wireless signal.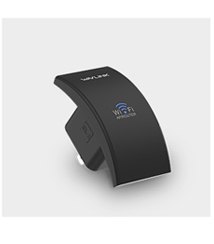 Build-in integration Antennas
Build-in 2x 3dBi high gain antennas, receive and transfer the wifi signal in a stable condition. Eliminate wifi dead zones and double the coverage of your wifi.
Cellphone Setting
Easy wireless configured via iphone/ipad/ kindle fire and all android smartphones/ tablets etc.
Simple Setup
Find and connect
to Wi-Fi Wavlink-N
Login the setup page
via a web browser
Select Repeater Mode
Select your target network's SSID
Enter it's password and connect
The installation is
completed
Connect to the new SSID
and Enjoy Internet
Wi-Fi Repeater
519N2 | DESIGN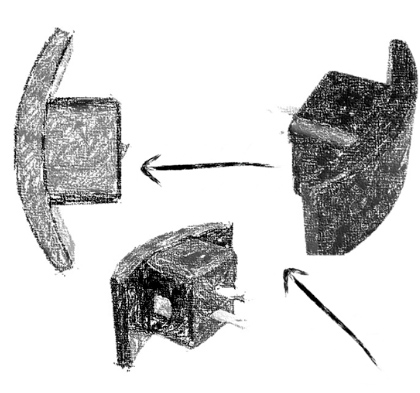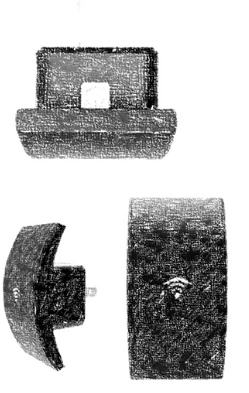 Small Fashion Design
Works with any Wi-Fi router
What's in the box?