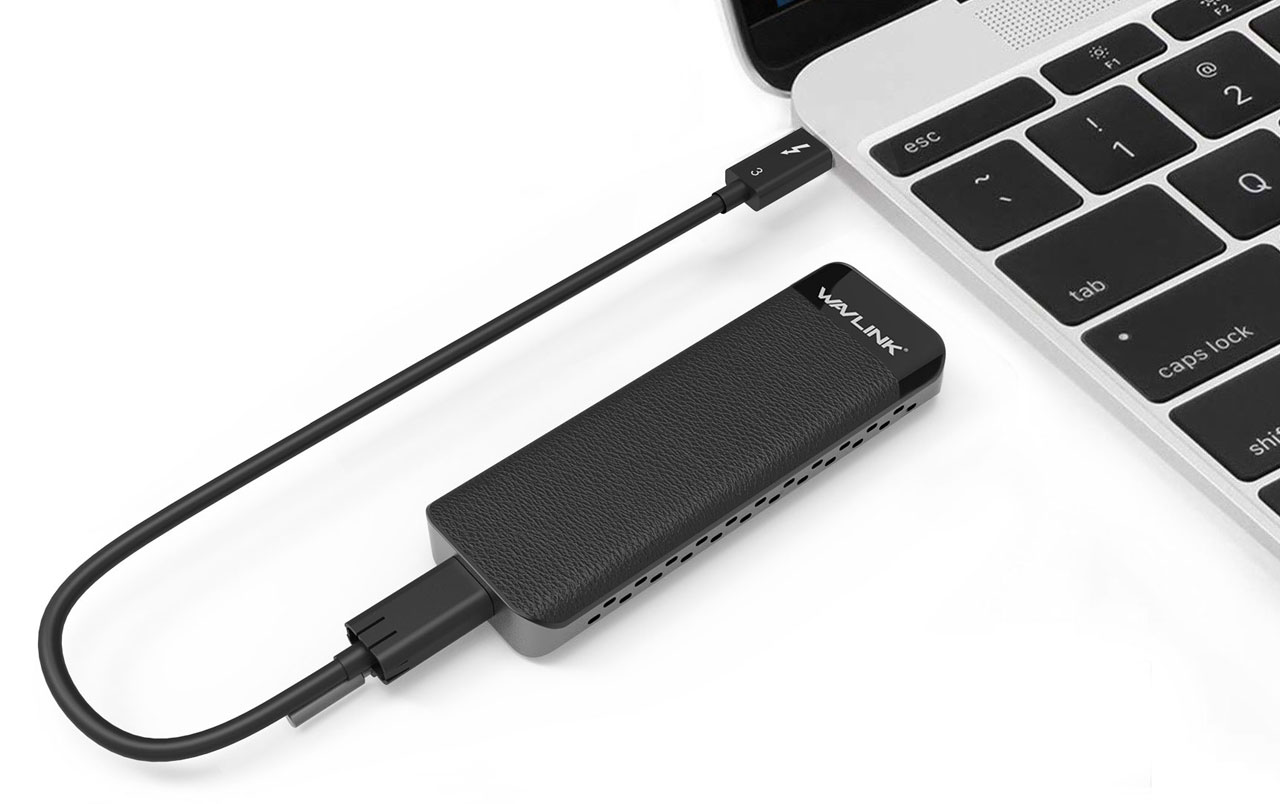 Wavlink Thunderbolt 3 NVME SSD Enclosure, Model# UTE02
This gadget turns your NVMe SSD into an external storage solution. It works over Thunderbolt 3 host interface at up to 40 Gbps bus bandwidth, so you can take full advantage of the latest PCIe 3.0 x4 NVMe SSDs. Integrated heatsink works together with aluminum casing and side vents to efficiently dissipate heat and prevent throttling. The included Thunderbolt 3 cable has an anchoring clip for secure connection to the enclosure's Thunderbolt port. Plus, leather-like covering on the enclosure casing gives enhanced comfort and control when this enclosure is held in hand.
Small and portable storage, mixed with aluminum alloy design providing NVMe SSD giving maximum theoretical speed up to 3,940 MB/s
Thunderbolt 3 provides speed up to 40Gbps, allows NVMe SSDs to achieve peak performance, 6-7 times the sequential read/write speeds of SATA.
Heat sink integrated giving the best ventilation for NVMe SSD running at high speed.
0.5m Thunderbolt 3 pigtail cable (Intel Certified) ensure NVMe SSD best performance
Plug-and-Play connection, no installation need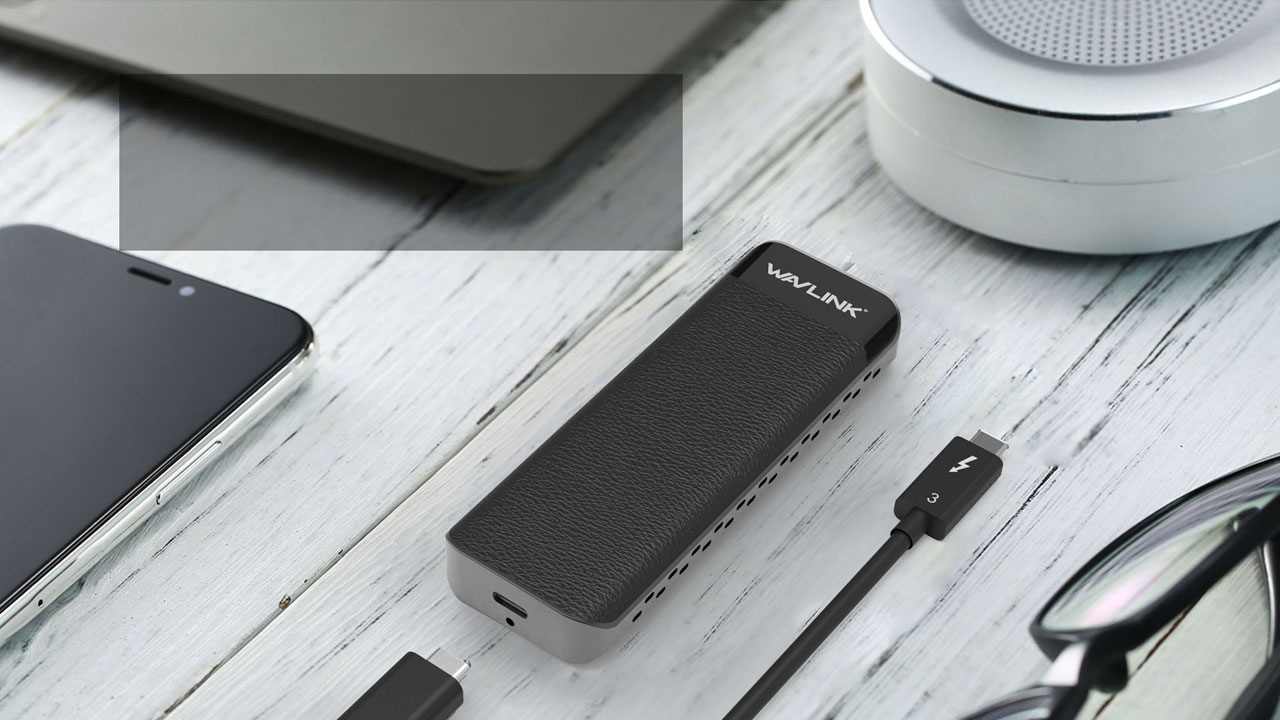 Design with Full Purpose
Covered with a leather pouch, much more friction force has been added to the device, so you can keep it fixed firmly in case it falls on the ground. Other than that, the unique color combination is also a fashion bonus.
Delicate Design and Portable Size
The case is made of leather and has many dissipation holes on the sides for heat releasing; approximately the size of a smartphone, UTE02 is designed in miniature size with a foldable Thunderbolt 3 cable which is portable for you wherever you go.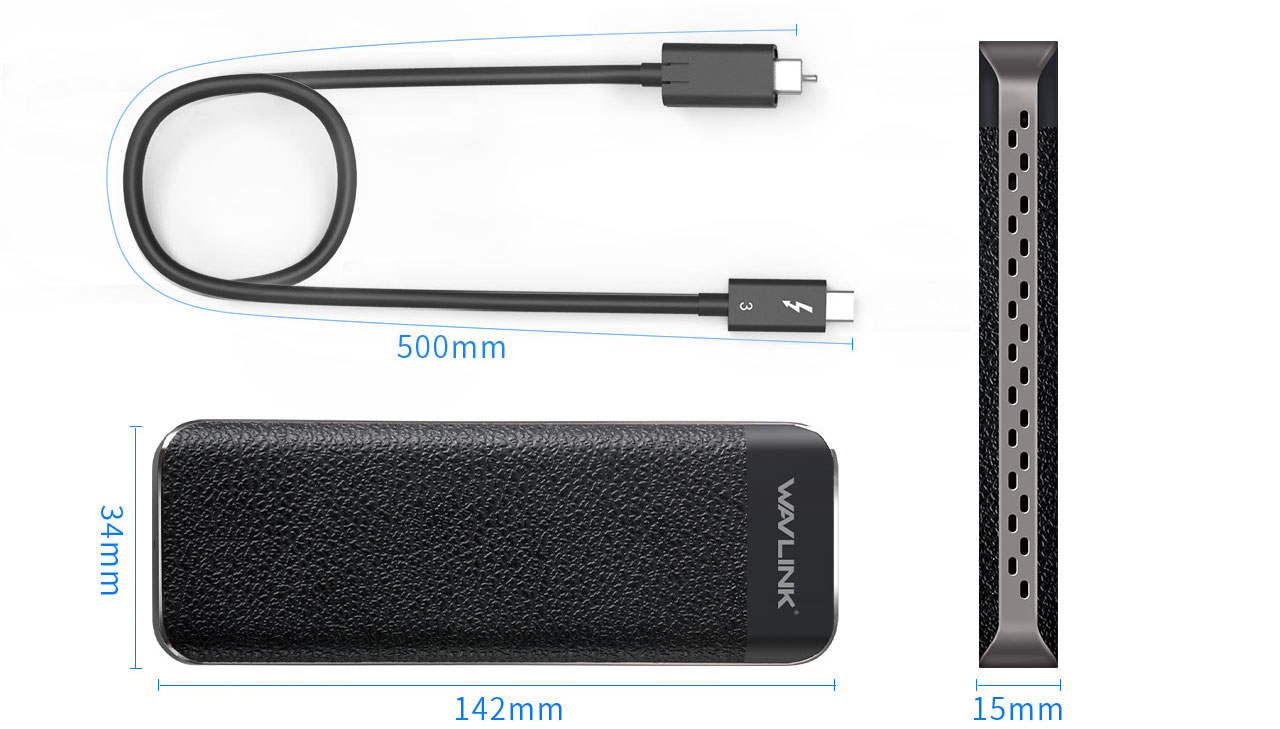 Flexible and Simple Installation
Install the connector holder onto the cable in case it falls off the enclosure, then the Thunderbolt 3 cable can be firmly connected to it.
Excellent Dissipation Design
UTE02 owns quite a few small holes for dissipation, so that heat can be released through them when the device is being used.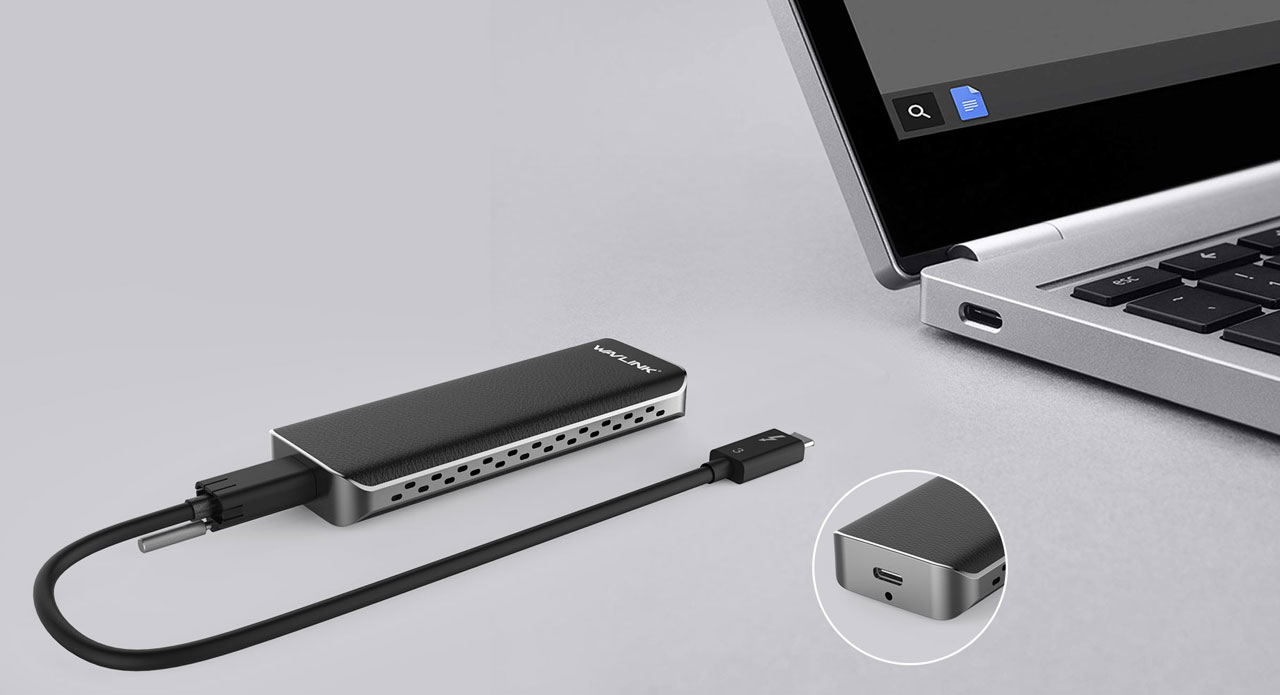 Reversible Port, Less Damage
The new generation Thunderbolt 3 port is designed for reversible use, which means either side of your cable connector is alright for connection, hence this has largely reduced the possibility of damage and lengthened its lifespan.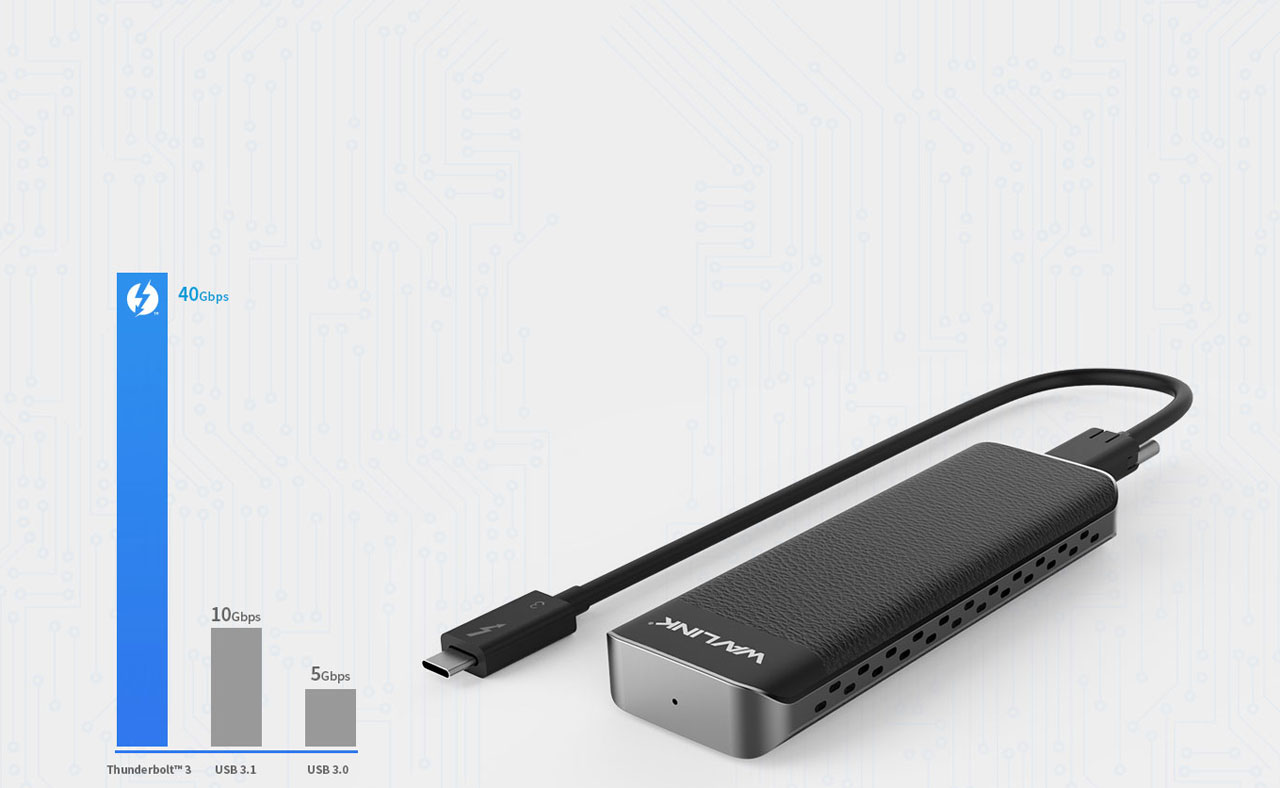 As Swift As Lightning
Largely different than the previous released USB specifications 3.0 and 3.1, Thunderbolt 3 port provides you a blazingly faster speed ever, you can transfer large files and videos in an instant.
Applications
To improve working efficiency and effectiveness, it can be applied for different devices. In Information age, speed is everything, with UTE02, you can transfer files fast and smoothly because the Thunderbolt 3 port reads and writes data up to 2200MB/s.