RCA ANT1450B Flat Antenna with Amplifier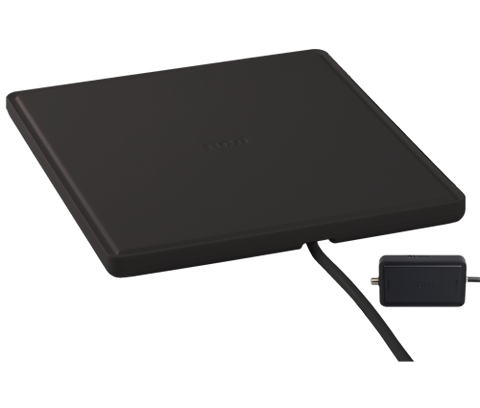 If you're looking for a high-performance, easy-setup flat antenna, the RCA ANT1450B Flat Antenna with Amplifier is a great choice.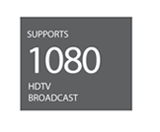 This unit is capable of receiving local HD, all digital TV broadcasts and FM radio signals. It supports all digital and analog TV frequencies via VHF and UHF, as well as HDTV 1080 broadcast.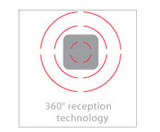 Utilizing exclusive 360-degree reception technology, it outshines your old traditional antenna by eliminating the constant need to adjust - just hang it, lay it flat, or stand it upright and receive local HD, DTV and FM signals for free.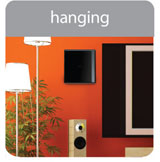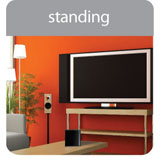 The included, removable amplifier preserves signal purity with extremely low noise circuitry while amplifying weak signals, ensuring clear reception of HDTV, UHF, or VHF signals.
This unit is easy to set up. Simply plug in to your TV or converter box, and it's ready to work. The coax cable is included. Its slim, sleek design with a black finish perfectly complements your home theater setup and seamlessly disappears into its surroundings.