The Universal Projector Drop-In Ceiling Mount removes the hassle of traditional mounting options. Quick and easy to install, so you can enjoy your projector with no headaches!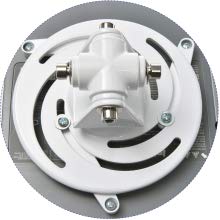 Universal Design
Its unique design, array of drop extensions, and cable management allow the mount to adapt to almost any installation.
Small projectors - use 3 arms instead of 4 provided
If mounting points are smaller than universal spider, simply rotate the arm(s) under the universal spider plate.
Large projectors - use 4 arms provided
Simply rotate the arms to suit.
Very Large projectors (with mounting points over 12 inches apart) - use the optional extension arms (AMRP10057) to extend the arms from 12 inches up to 15.7 inch reach.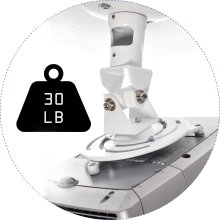 High Quality Engineered
Featuring a reinforced steel plate and cast aluminum mounting head, this lightweight mount can support projectors up to 30 lbs. Its cast aluminum construction provides a strong, lightweight, heat-dissipating platform that is perfectly suited for mounting any A-V projector in a suspended ceiling.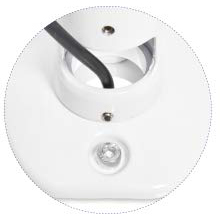 Cable Management
Easy management to ensure that all cables are tucked away for an aesthetic appeal.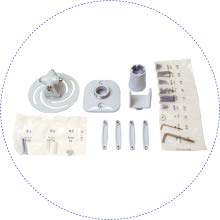 Tools and Fitment
No need to buy extra parts in order to mount your projector! All screws, washers, tools are included in order to ensure perfect fitment.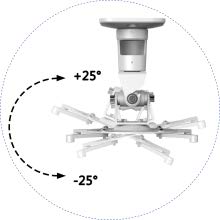 Flexible Alignment
180° pitch & yaw, 360° rotation with lock-down for perfect A-V projector alignment.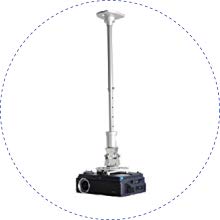 Optional Pole Adjust
Choose from any extension tube or combination that's right for you.
Available in white, silver, and black color variations
AMRE5003(B) 3" extension
AMRE5006(B) 6" extension
AMRE5012(B) 12" extension
AMRE5024(B) 24" extension
AMRE5048(B) 48" extension
AMREADJ1626(S)(B) 16-26"
adjustable extension pole
Tubes allow internal cable management and can be combined to form lengths. eg. 6 inch +12 inch = 18 inch tube.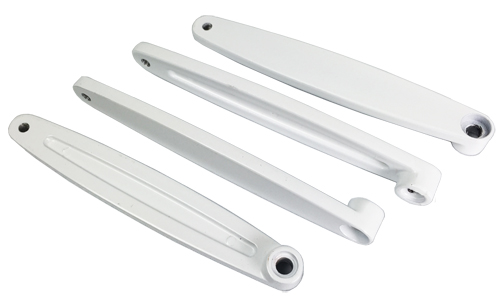 Is Your Projector too Big?
Stock arms can only mount points up to 12" apart. Therefore an extension arm kit is required for points longer than 12" up to 15.7" (sold separately) AMRP10057 (white), AMRP10057S (silver), AMRP10057B (black)