The HP Wireless Elite v2 Keyboard is one modern, high-end device. Its sleek, ultra-slim design takes the ordinary keyboard to a brand new level. How does it work? Even better than it looks. Superior functionality combined with brilliant comfort feels amazing to the touch. It's just a dream to type on.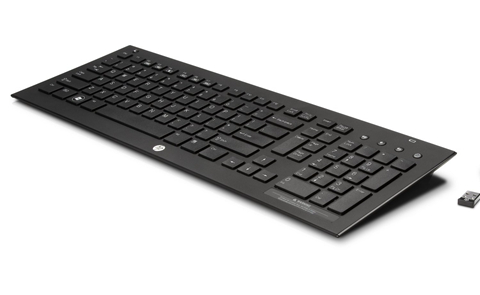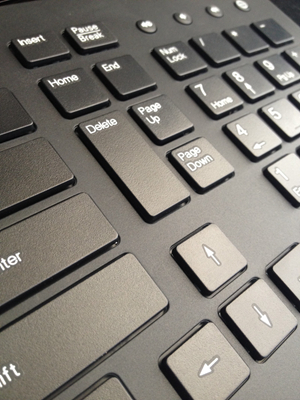 Wireless Freedom
HP built the Wireless Elite v2 Keyboard with your need to roam in mind. Compatible with most desktops and notebooks, 2.4GHz wireless connection gives you the liberty to move up to 30ft (10m) away and still type!

High-end Design
HP's Wireless Elite v2 Keyboard screams modern with its ultra-slim shape. Typing feels amazing with the low-profile, scissor-style keycaps that are extra responsive and pleasing to the touch. Plus, adjustable legs promote a more comfortable wrist posture.

Superior Functionality
HP's Wireless Elite v2 Keyboard has convenience written all over it. Comfortable, full-size keyboard includes fast-access hot keys, versatile function keys and a handy built-in number pad.

Exclusive HP Link-5
for HP enthusiasts, there's an added benefit. Powered by HP's Link-5 wireless technology, keyboard's external USB receiver easily connects five HP Link-5 devices at the same time. Just activate it once, then go from home, to the office, to mobile locations with no worries.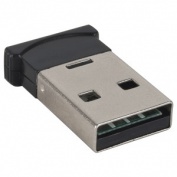 Specifications


Hardware compatibility :Compatible across all notebook and desktop platforms
Weight: Keyboard: 0.7 kg; Nano Dongle: 0.0017 kg
Dimensions (W x D x H) :Keyboard: 438.9 x 153 x 15.5mm; Nano Dongle:18.9 x 14.4 x 6.2mm

What's in the box


HP Wireless Classic keyboard
USB Wireless Nano receiver
Documentation