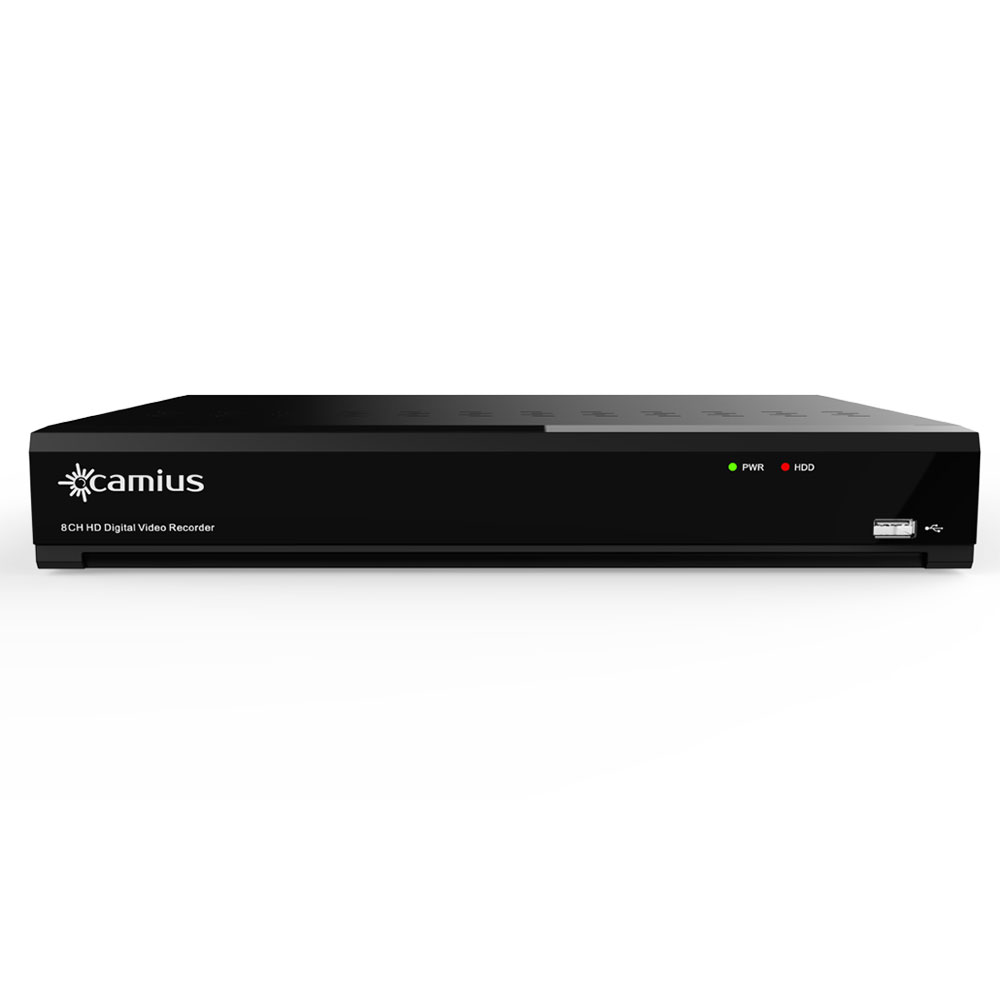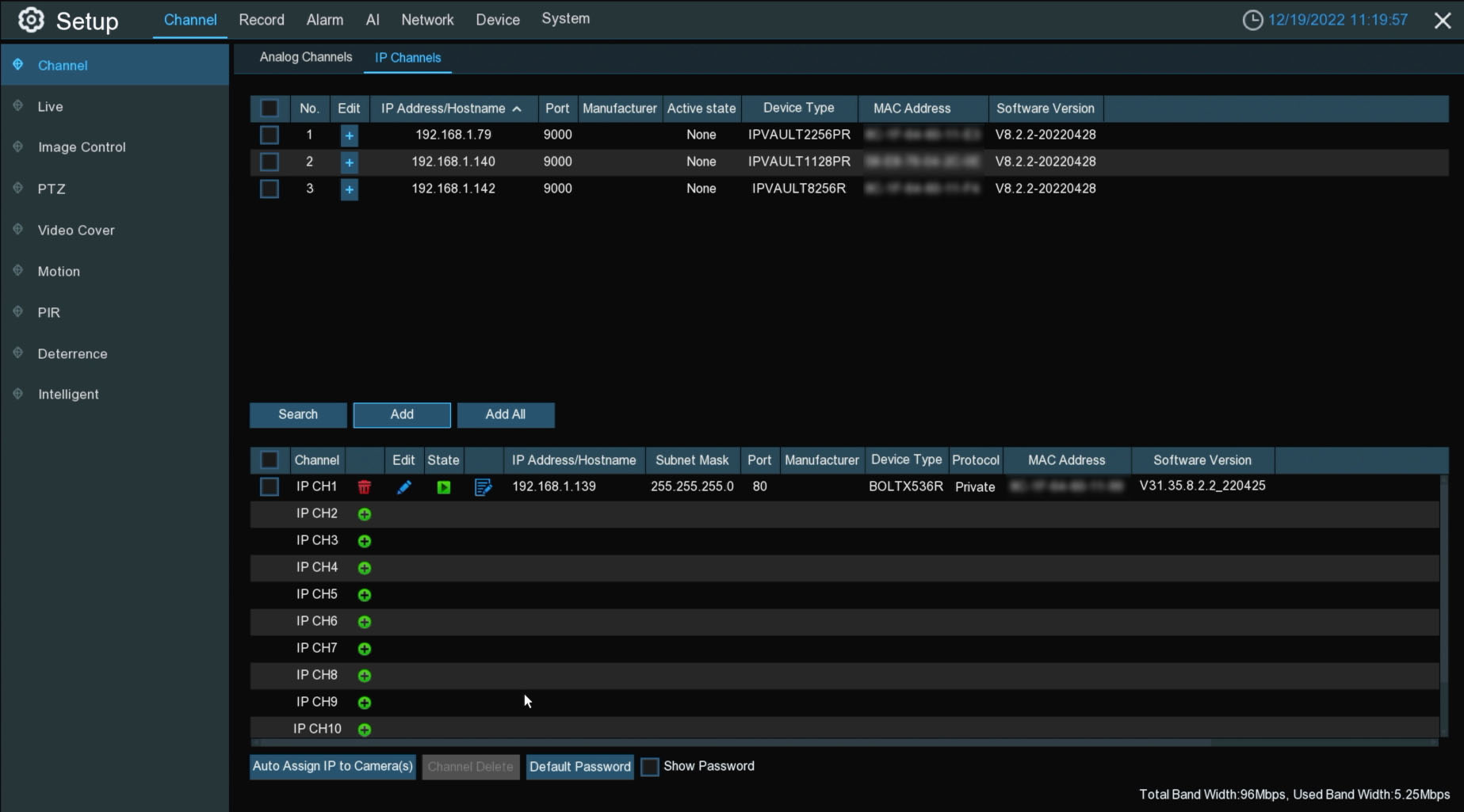 Smart Motion & Sound Detection
Smart Motion Detection with Camius analog and IP cameras will trigger recording video based on sensitivity to movement. Moreover, Camius DVRs allow you to select the target between motion, vehicle, pedestrian, or vehicle & pedestrian.
In Intelligent mode, you can also enable Sound Detection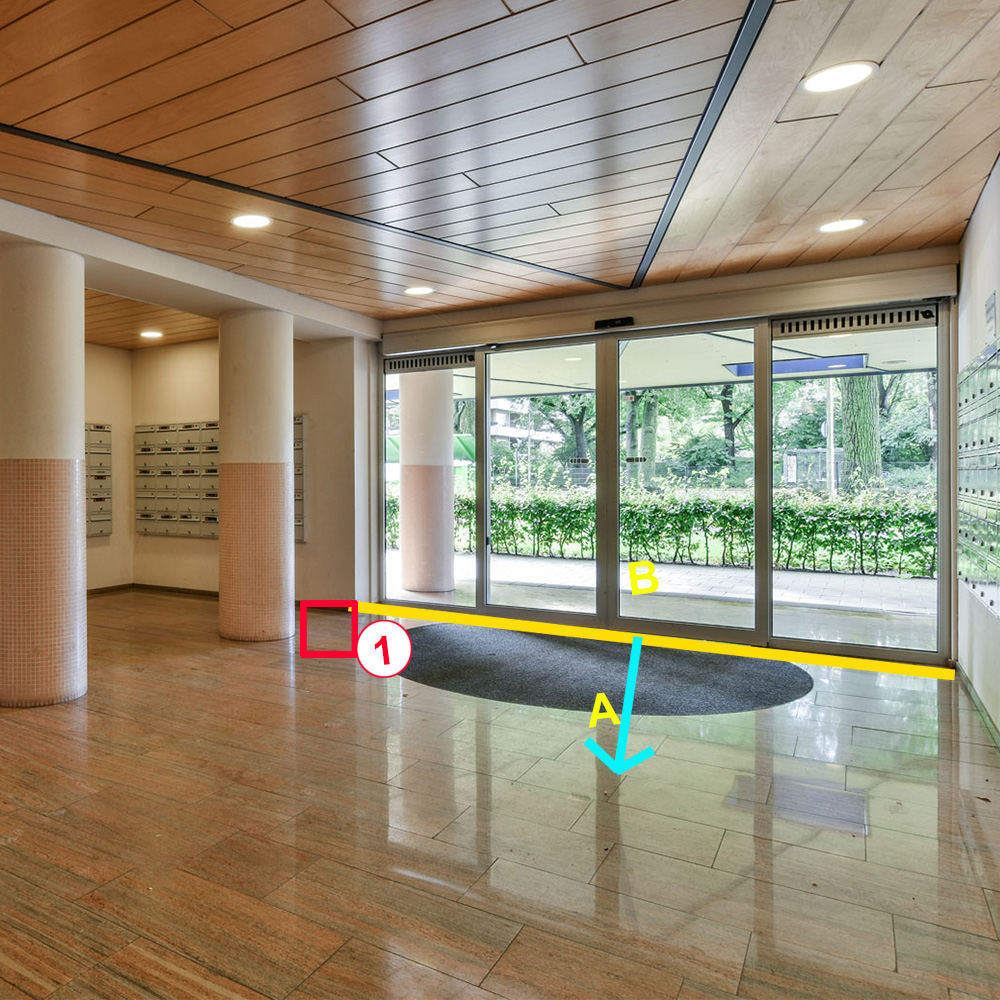 Perimeter Intrusion, Line Crossing detection
CAMUS 4K DVR recorders offer detection using AI analysis. It goes beyond video motion detection, allowing the user to create zones for detecting movement patterns, location, etc. You can activate one of the AI detections to get precise reports and analytics. AI Detection will trigger recording, email, or push notifications in addition to video recording in a special color and tag.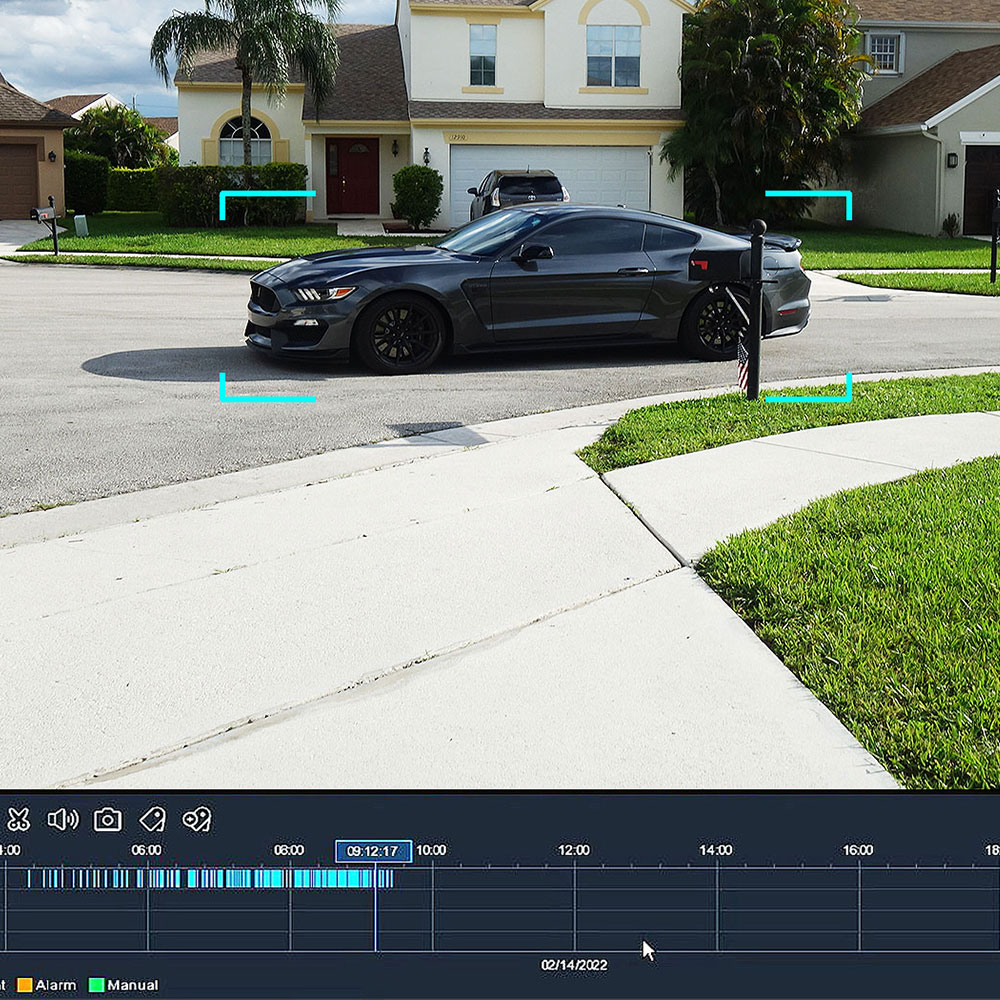 Human & Vehicle Detection
Camius hybrid DVRs support Human & Vehicle Detection in AI mode with Push notifications, short video clip on your smartphone app (Camius View), easy events search using AI detection.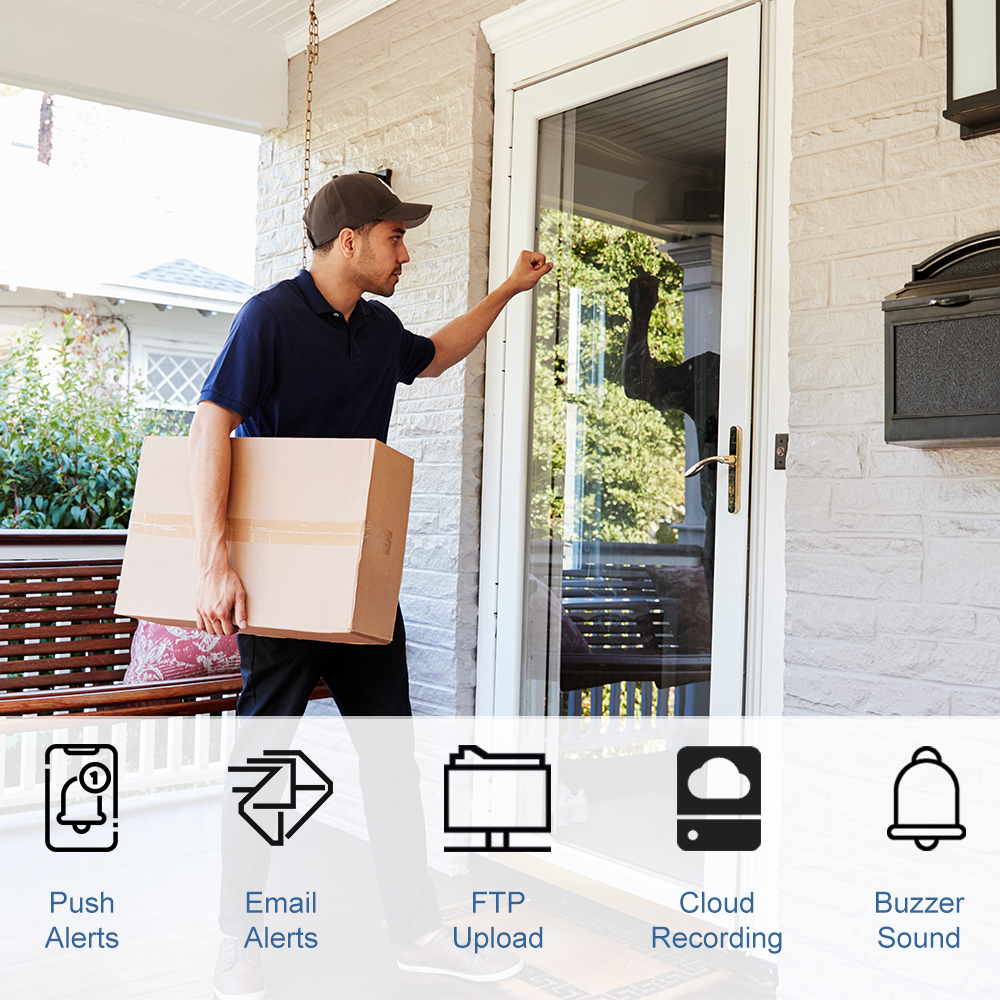 Alarms
Email Notifications
Push Notification to app
NVR buzzer sound
Show a message on a screen connected to the DVR and in the DVR's web browser view
Besides the above alarms, you can enable the below actions triggered with events (Detection or Exceptions events such as No Space on Disk, Disk Error or Video Loss):
30 sec to 5 min post-event recordings,
Recording to your cloud service (Dropbox or Google Drive)
Add Camius analog and IP cameras to the 4K security DVR for the best functionality and features
4K Analog security outdoor camera
Camius 4K outdoor security camera produces 8-Megapixels video 3840 x 2160
IP66 weatherproof rated for indoor and outdoor security camera installations (water and dust-proof)
An analog security camera offers a horizontal 91 degree view
The camera has a built-in microphone for audio listen-in and recording using the Camius Trivault4K R series DVRs over coax.
NE Item# 9SIAC5JJ361078 (FB4KAOC)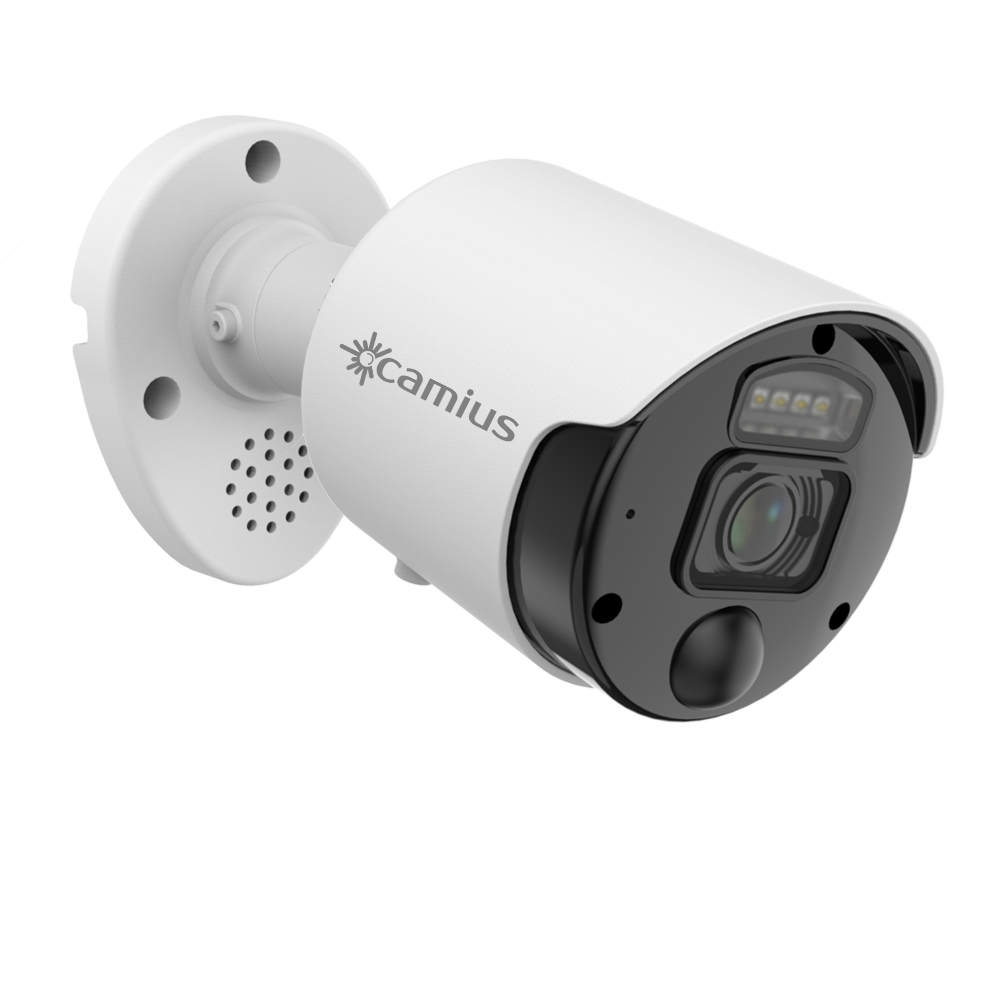 4K PoE security camera with lights, siren
4K Video: 8 Megapixels (3840×2160) with full 30 frames
Powerful lights ( strobe or warning mode)
PIR sensor
Built-in siren triggered by certain events: smart video motion, PIR, Intelligent or AI detection
Super wide-angle 2.8 mm lens delivers a 106-degree view reducing the number of blind spots
2 Way audio with a built-in mic allows the user to monitor audio, utilizing a built-in speaker to play sounds on the cameras
AI detection
NE Item# 9SIAC5JHSP2939 (8MP spotlight security camera with siren, 2-way audio, model name SPOT828A-R)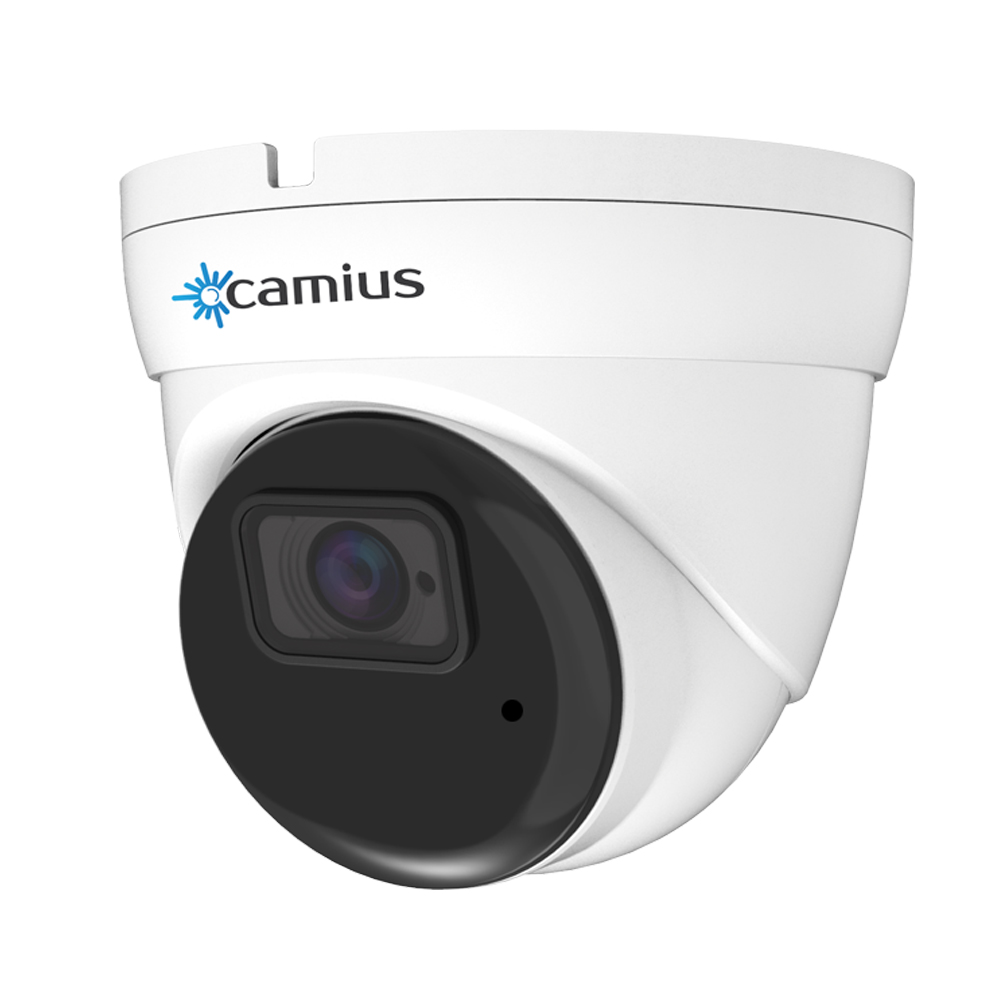 4K PoE dome security camera
4K 8 Megapixels (3840 x 2160) video at 20 frames per second
1-Way Audio with a built-in microphone to record and monitor clear audio
The dome camera has a fixed 2.8 mm lens providing 110 degree wide view.
AI detection
NE Item# 9SIAC5JH7X7860 (4K PoE dome camera, model name IRIS8R)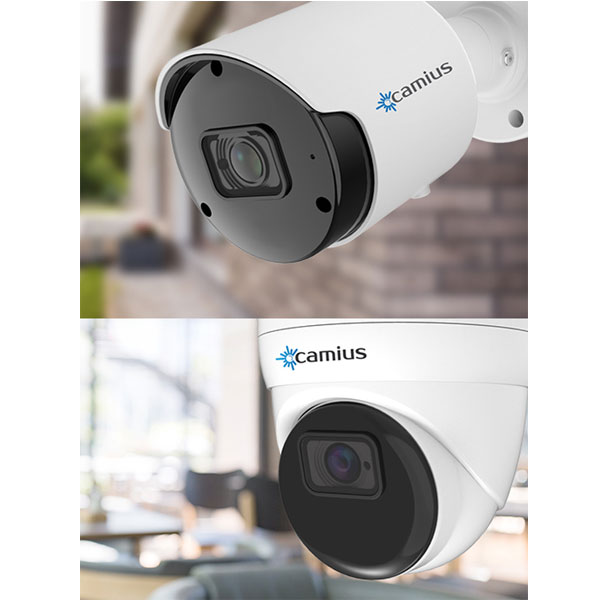 2K PoE IP security cameras
2K 5 Megapixels (2880 x 1620) video at 30 frames per second
1-Way Audio with a built-in microphone to record and monitor clear audio
The bullet camera has a fixed 3.6mm lens providing 91 degrees horizontal field of view and the dome camera comes with 2.8 mm lens providing 110 degree wide view.
AI detection
NE Item# 9SIAC5JJHK4793 (5MP PoE bullet camera, model name BOLTX536R)
NE Item# 9SIAC5JJ1K9305 (5MP PoE dome camera, model name IRIS528R)
Compatible with Analog and IP cameras
4K Professional DVR recorder works not only with old low-resolution CVBS cameras but with the latest High definition wired analog AHD, CVI, and TVI cameras up to 8MP over coax. in Addition you can add 8 IP cameras over network. And even more, analog channels can be easily converted to IP so you can have all 24 channels as IP if no analog cameras are used with the DVR.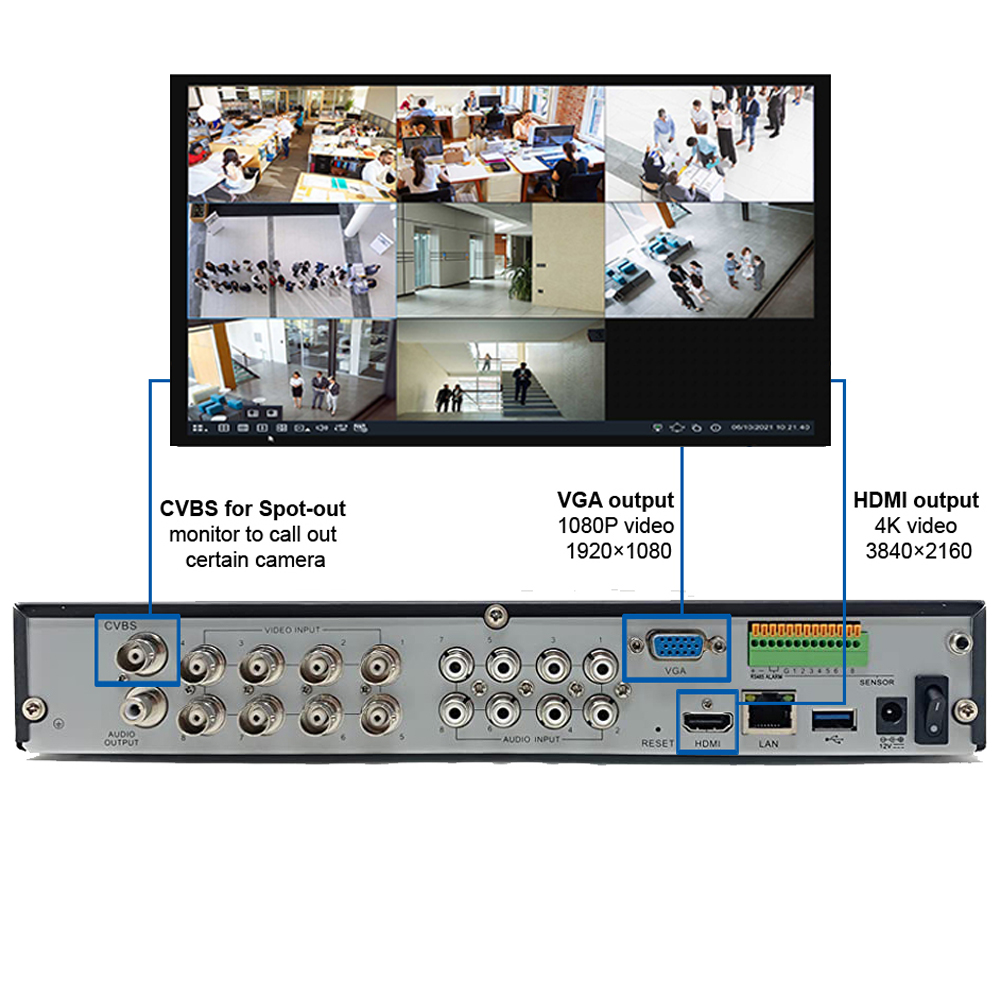 4K Live View and Recording up to 12 HD cameras
Camius 4K 8 Channel DVR comes with 3 video outputs to add a monitor or HD TV for live view
1 x HDMI output which supports 4K video 3840x2160
1 x VGA output that supports 1080P video (1920x1080)
1 x CVBS (or BNC) for Spot-out monitor to call out certain camera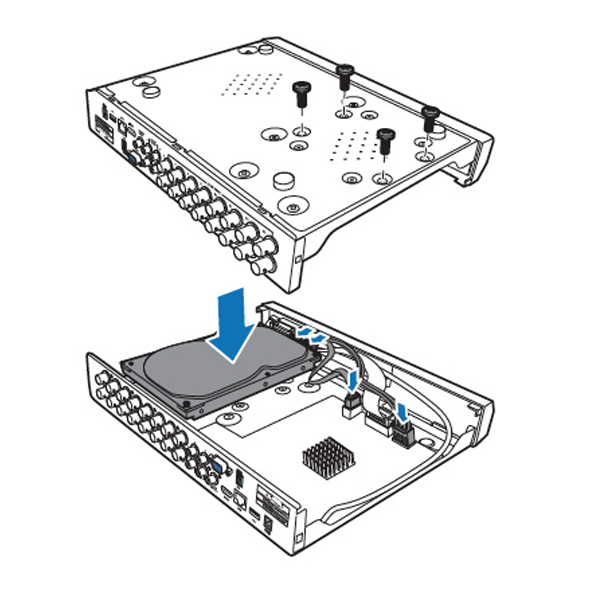 Local Storage
The 4K Professional Security DVR for security cameras fits 1 internal SATA hard drive with a capacity of up to 10TB each including 2.5" SSD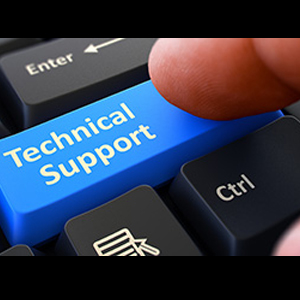 Privacy & Security
Solutions oriented customer and tech support 9 am to 5pm Pacific M-F. Register your product and submit a support request on Camius site.
Camius 4K Security DVR recorder is NDAA compliant and installed at a wide range of home and business locations such as retail, education, medical establishments, etc.