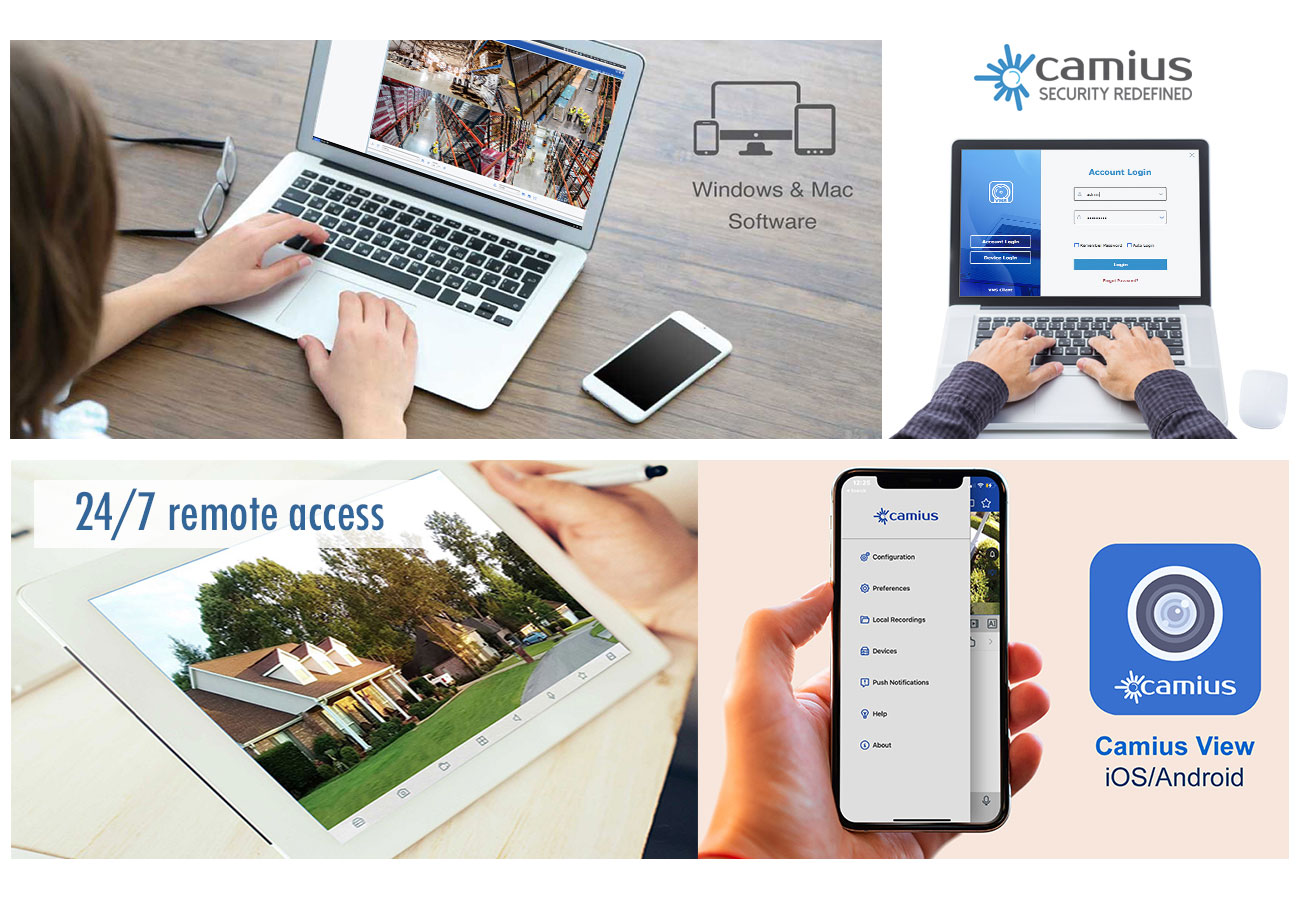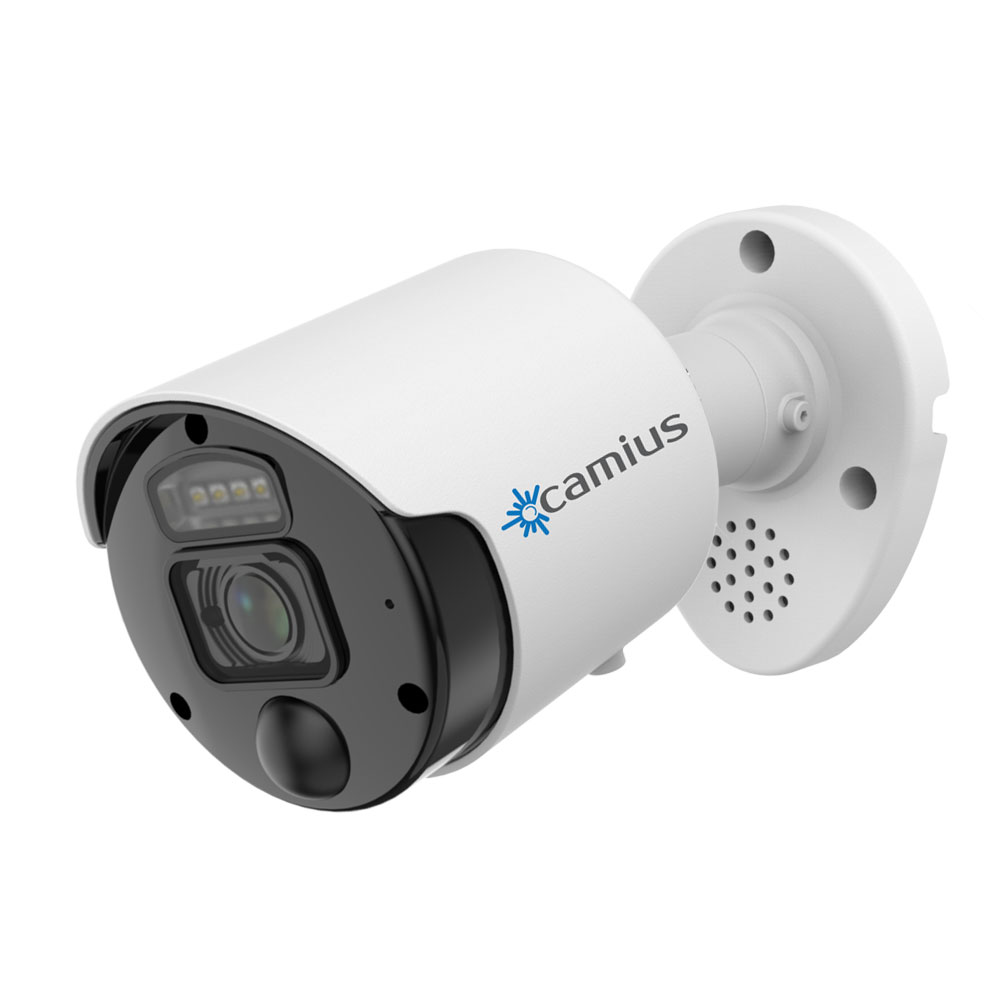 4K PoE security camera with lights, siren
4K Video: 8 Megapixels (3840×2160) with full 30 frames
Powerful lights ( strobe or warning mode)
PIR sensor
Built-in siren triggered by certain events: smart video motion, PIR, Intelligent or AI detection
Super wide-angle 2.8 mm lens delivers a 106-degree view reducing the number of blind spots
2 Way audio with a built-in mic allows the user to monitor audio, utilizing a built-in speaker to play sounds on the cameras
NE Item# 9SIAC5JHSP2939 (8MP spotlight security camera with siren, 2-way audio, model name SPOT828A-R)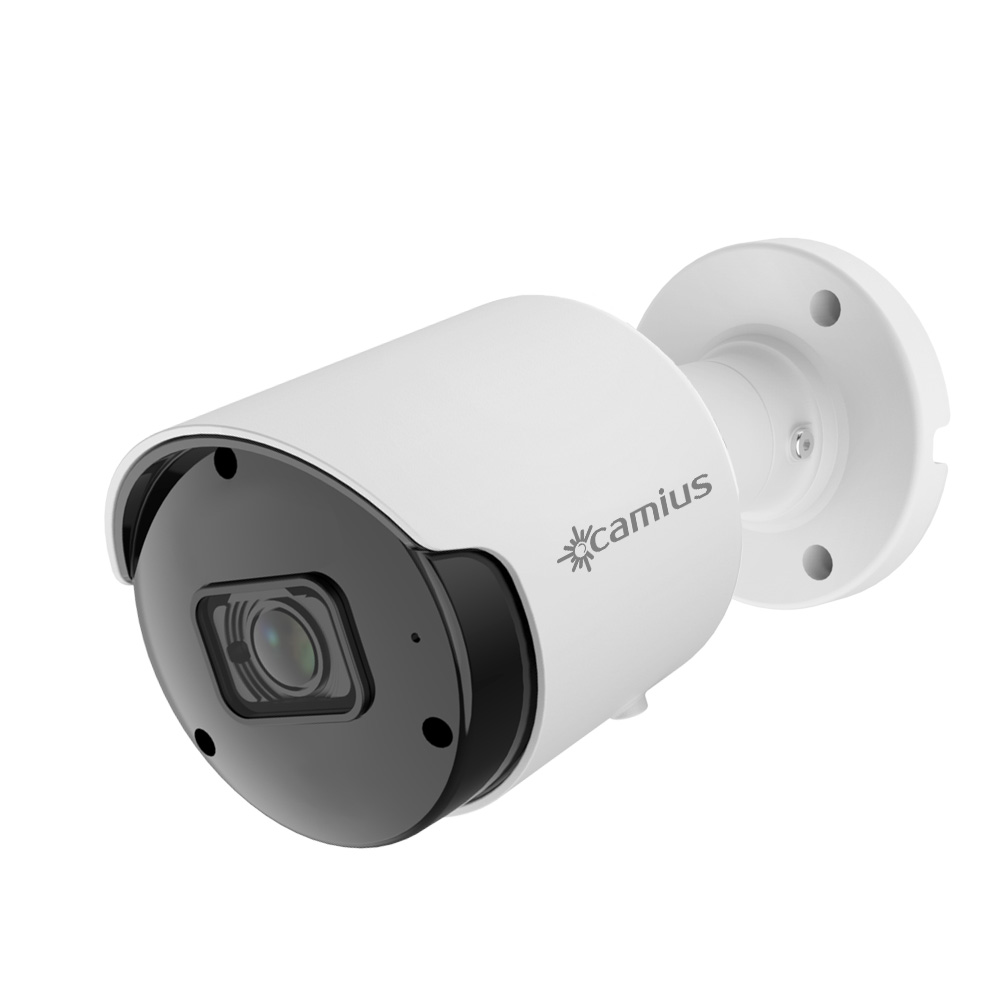 2K PoE bullet security camera
2K 5 Megapixels (2880 x 1620) video at 30 frames per second
1-Way Audio with a built-in microphone to record and monitor clear audio
The camera has a fixed 3.6mm lens providing 91 degrees horizontal field of view.
NE Item# 9SIAC5JJHK4793 (5MP PoE bullet camera, model name BOLTX536R)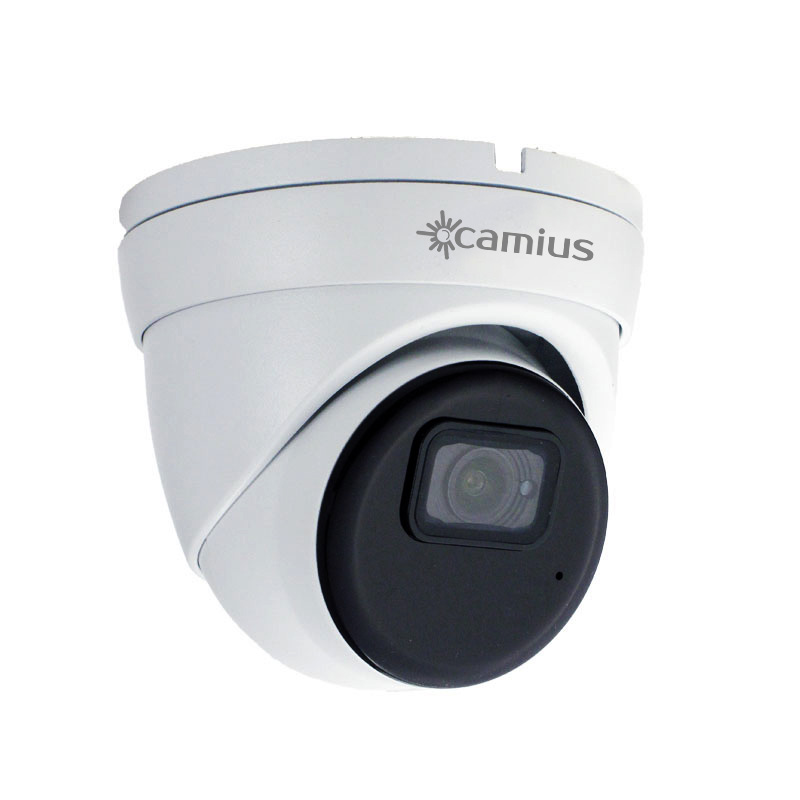 2K PoE dome security camera
2K 5 megapixels (2880 x 1620) video at 30 frames per second
1-Way Audio with a built-in microphone to record and monitor clear audio
Super wide angle 110-degree view with 2.8mm lens
NE Item# 9SIAC5JJ1K9305 (5MP PoE dome camera, model name IRIS528R)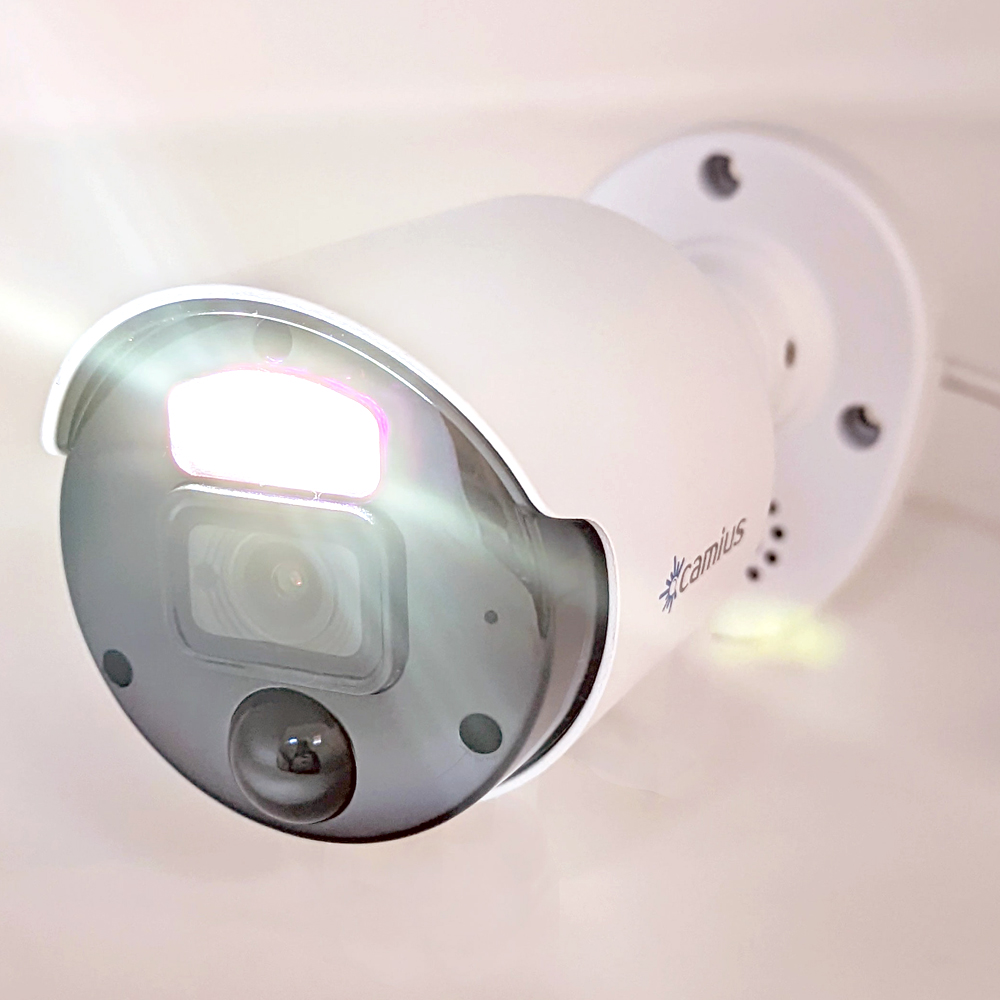 Deterrence (Lights, siren)
Camius 4K Spotlight Security Cameras provide an essential security feature: deterrence. Motion Activated Spotlight Cameras illuminate visible and bright light into the scene, which deters crime. Users can also turn the bright lights (as a warning or strobe light) on and off using the NVR or the Camius View app.
You can also Schedule deterrence features to only be active during certain hours and days of the week. In addition, the spotlight feature allows for clear color video in complete darkness; this helps identify subjects.
The built-in speaker is used to play a loud siren sound based on conditions set by the user. Volume can be adjusted under settings, so the Siren is loud enough to do its job without bothering the neighbors. In addition, a schedule option is available, which allows the user to define the hours and days during which you want to activate the Siren.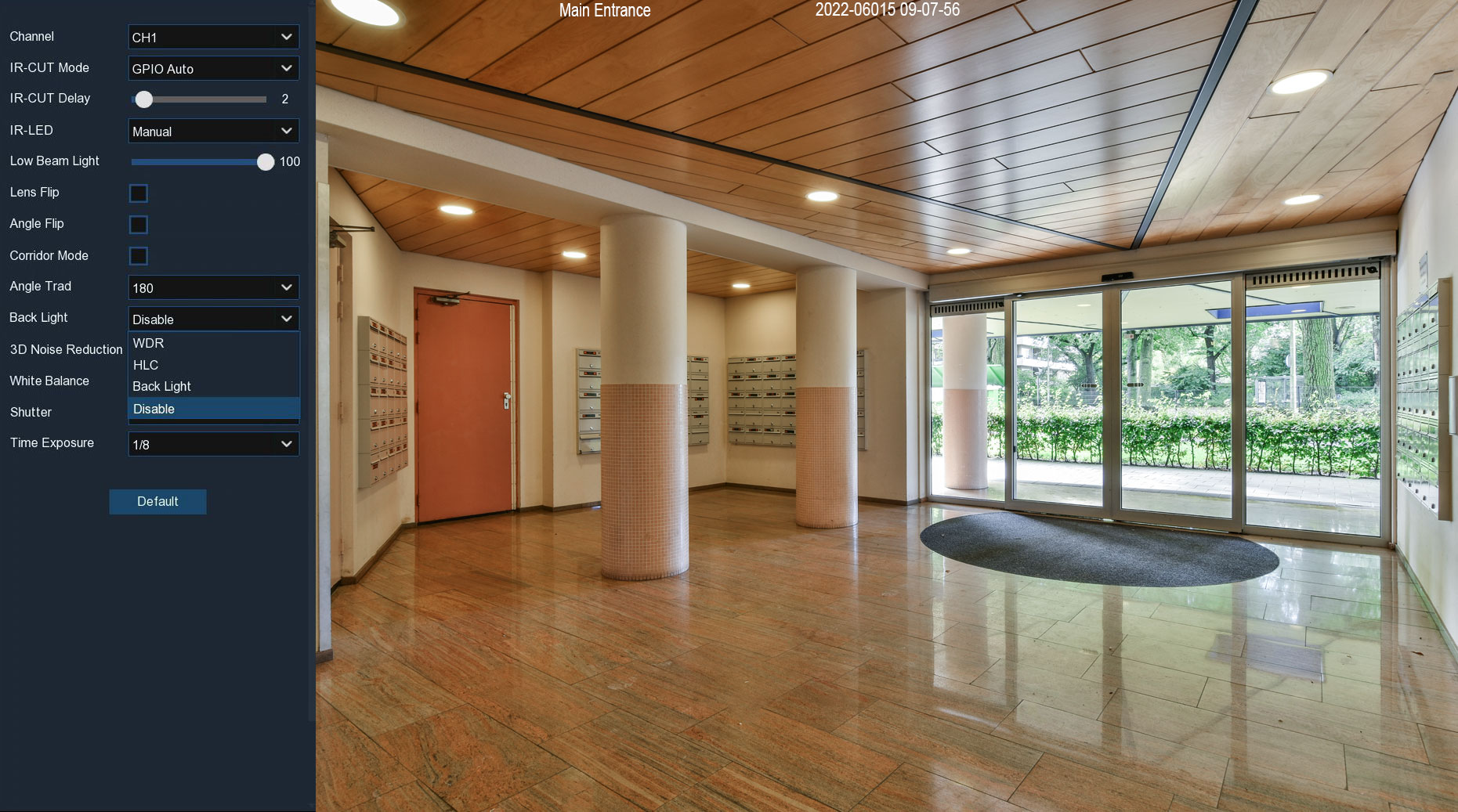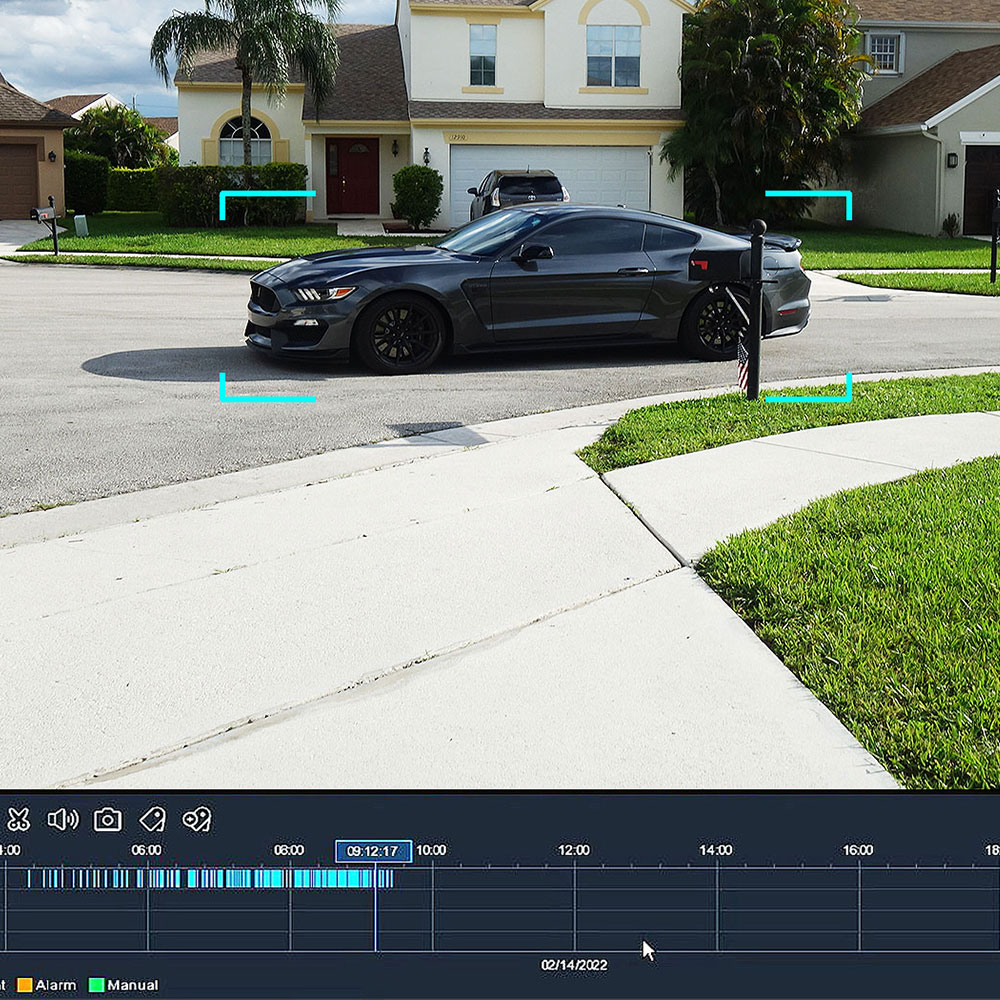 Human & Vehicle Detection
Camius NVR system support Human & Vehicle Detection in AI mode with Push notifications, short video clip on your smartphone app (Camius View), easy events search using AI detection.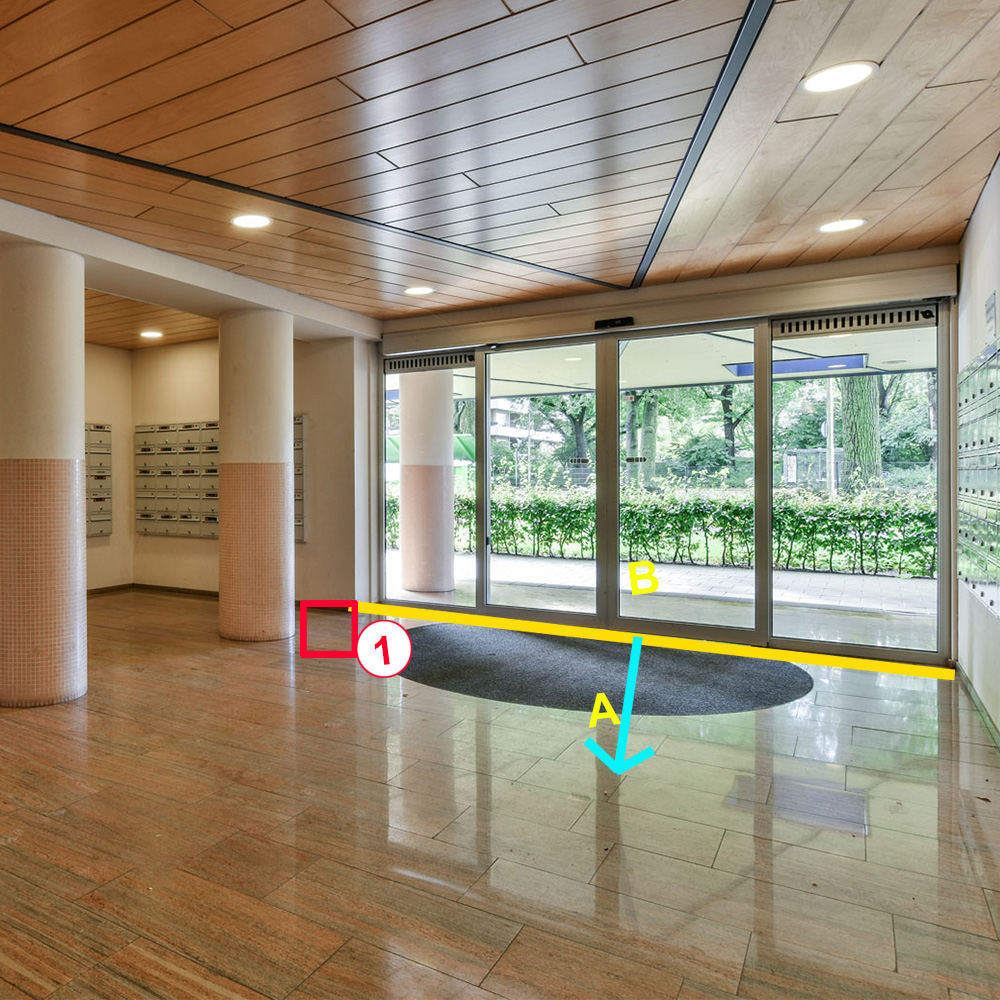 Perimeter Intrusion, Line Crossing detection
Camus's latest 2K cameras offer detection using AI analysis. It goes beyond video motion detection, allowing the user to create zones for detecting movement patterns, location, etc. You can activate one of the AI detections to get precise reports and analytics. AI Detection will trigger recording, email, or push notifications in addition to video recording in a special color and tag.
Smart Motion and Intelligent Sound
Record and get alerts on Smart Motion with target detection
In Intelligent mode, you can also enable Sound Detection in addition to Stationary Object Detection (SOD)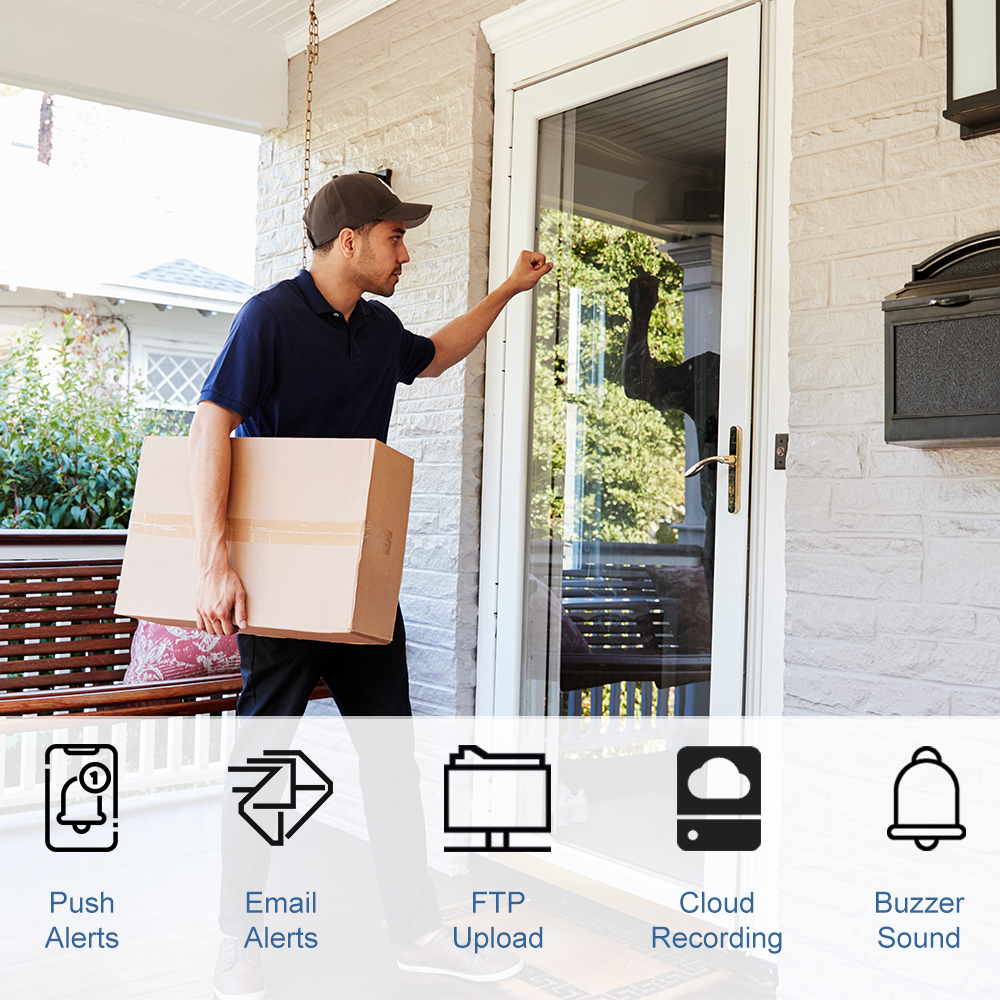 Alarms
You can enable the following alarms:
Email Notifications
Push Notification to app
NVR buzzer sound
Show a message on a screen connected to the NVR and in the NVR's web browser view
Besides the above alarms, you can enable the below actions triggered with events (Detection or Exceptions events such as No Space on Disk, Disk Error or Video Loss):
30 sec to 5 min post-event recordings,
Recording to your cloud service (Dropbox or Google Drive)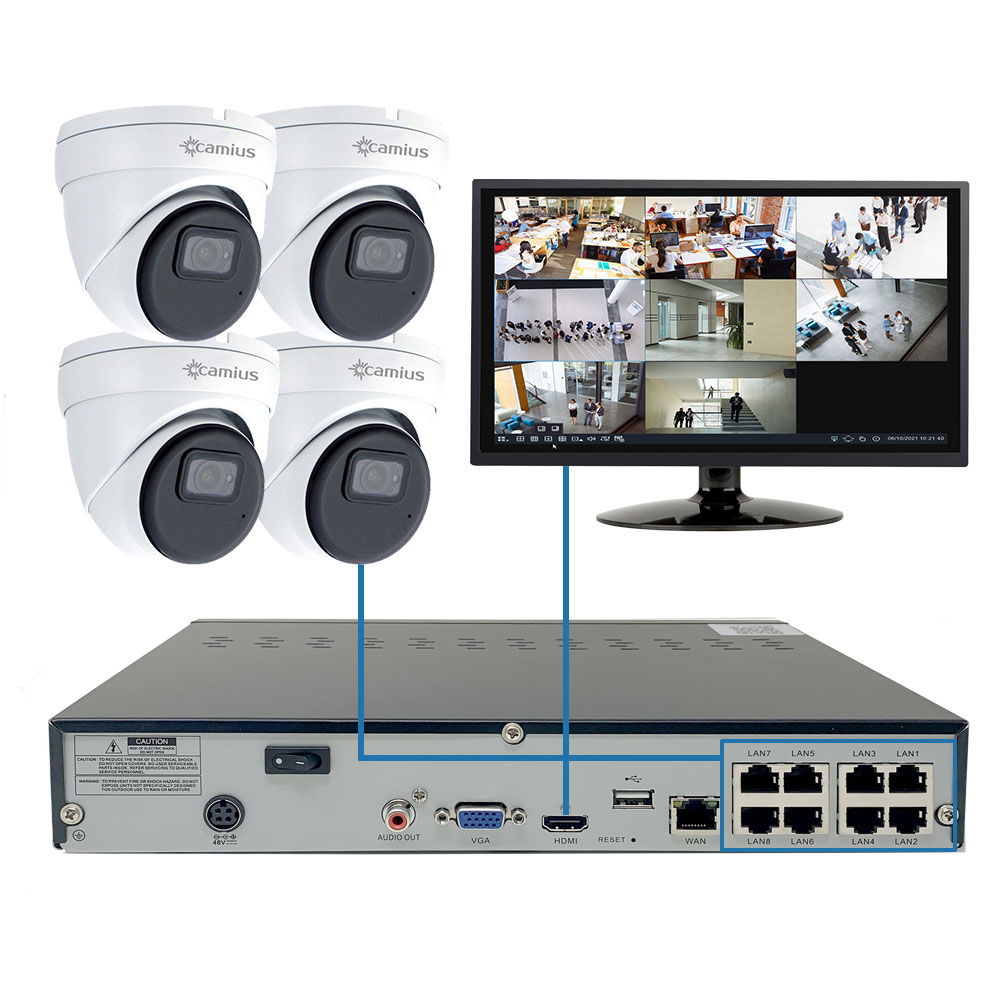 Built-in PoE switch
The 8-channel NVR Recorder has a built-in power-over-ethernet switch, making the setup easy and quick. Once the camera is plugged into the NVR' PoE port, you will see PoE power consumption by selecting the PoE Power tab.
4K Live View and Recording
Connect a Monitor or HDTV to you your NVR PoE camera system with an included HDMI cable supporting up to 4K video. The NVR comes with a VGA output as well (1080P).
The system records to a local internal hard drive installed on the NVR to which you can access locally and remotely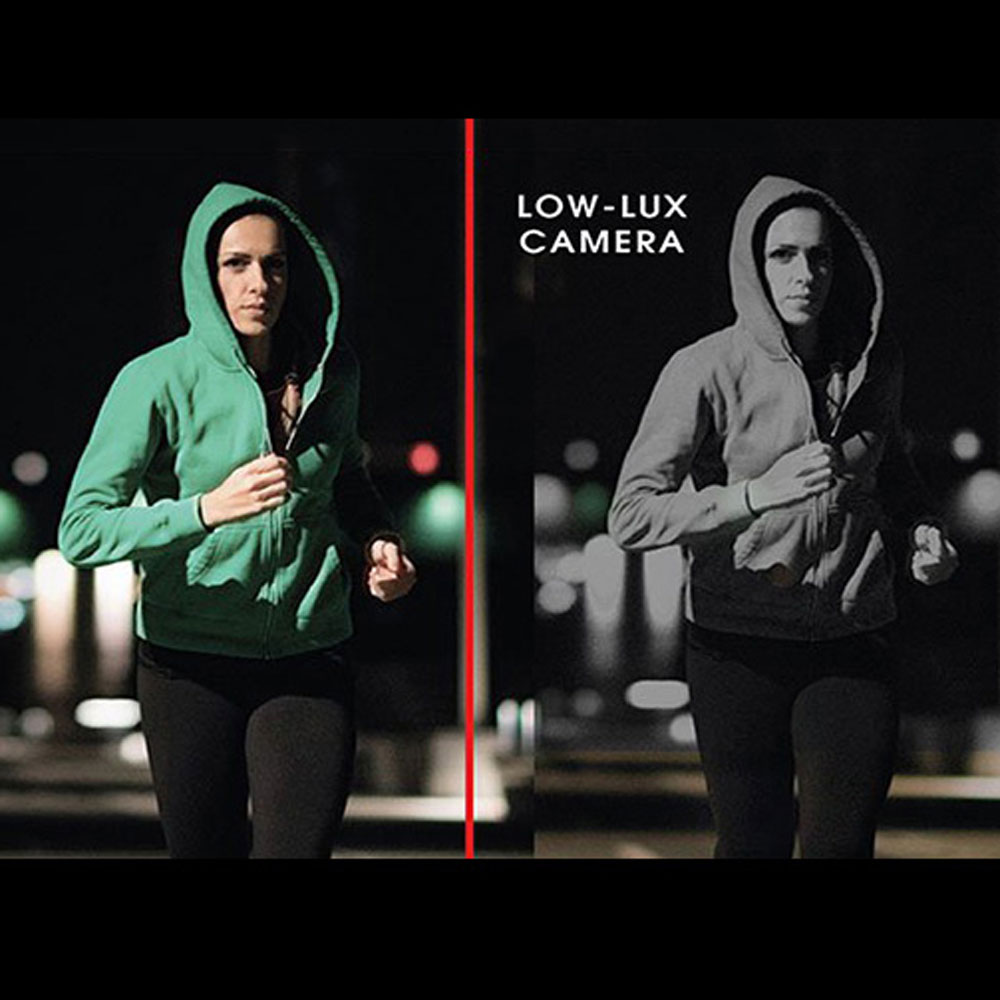 Security Camera with Night Vision
They produce color night vision in the low-light environment (select a color mode in the camera settings). In complete darkness, cameras deliver a black-and-white picture. The cameras infrared distance is 30 to 100 feet.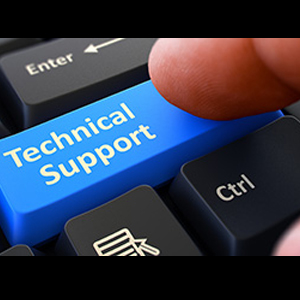 Privacy & Security
Solutions oriented customer and tech support 9 am to 5pm Pacific M-F. Register your product and submit a support request on Camius site.
The system is NDAA compliant and installed at a wide range of home and business locations such as retail, education, medical establishments, etc.