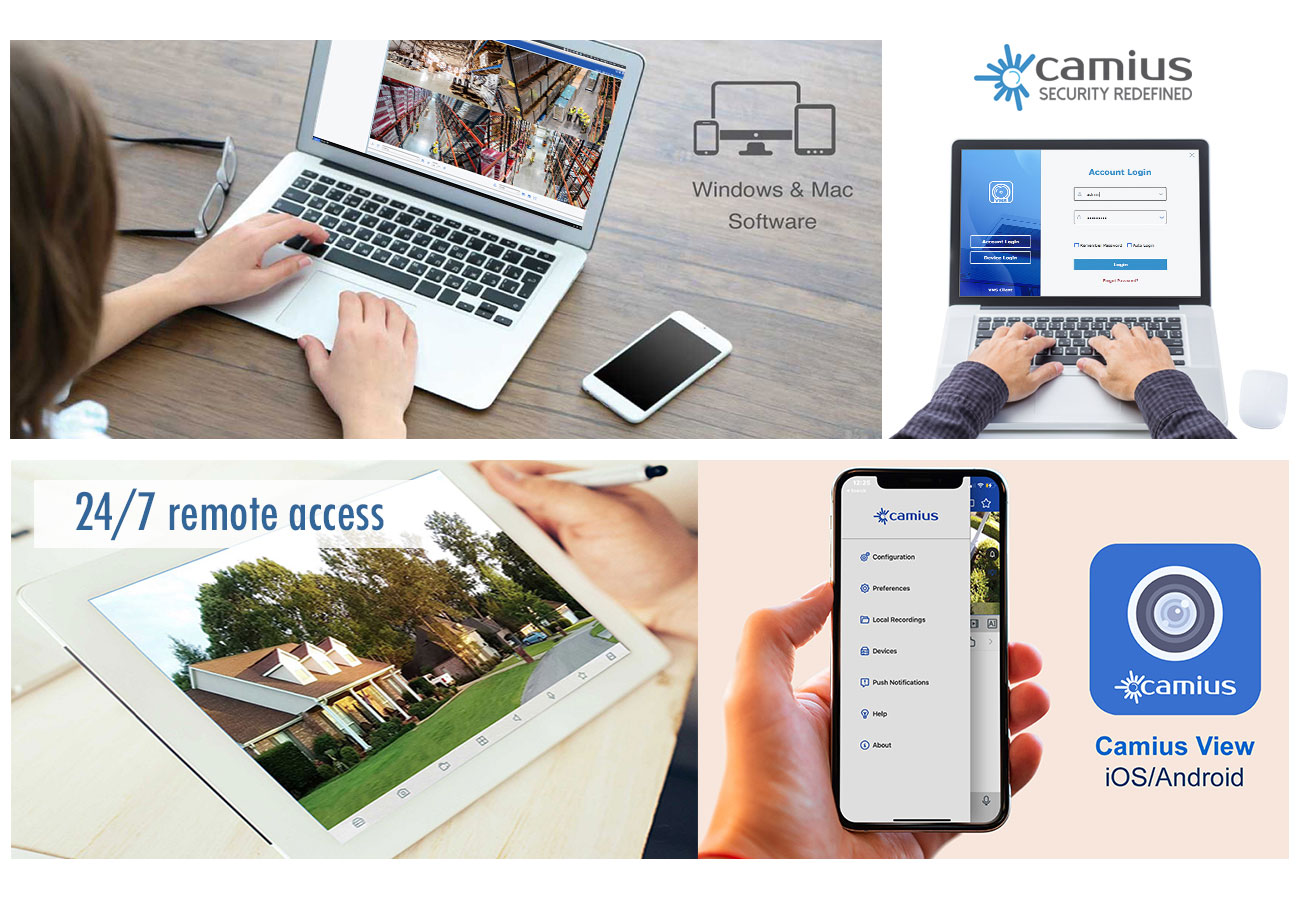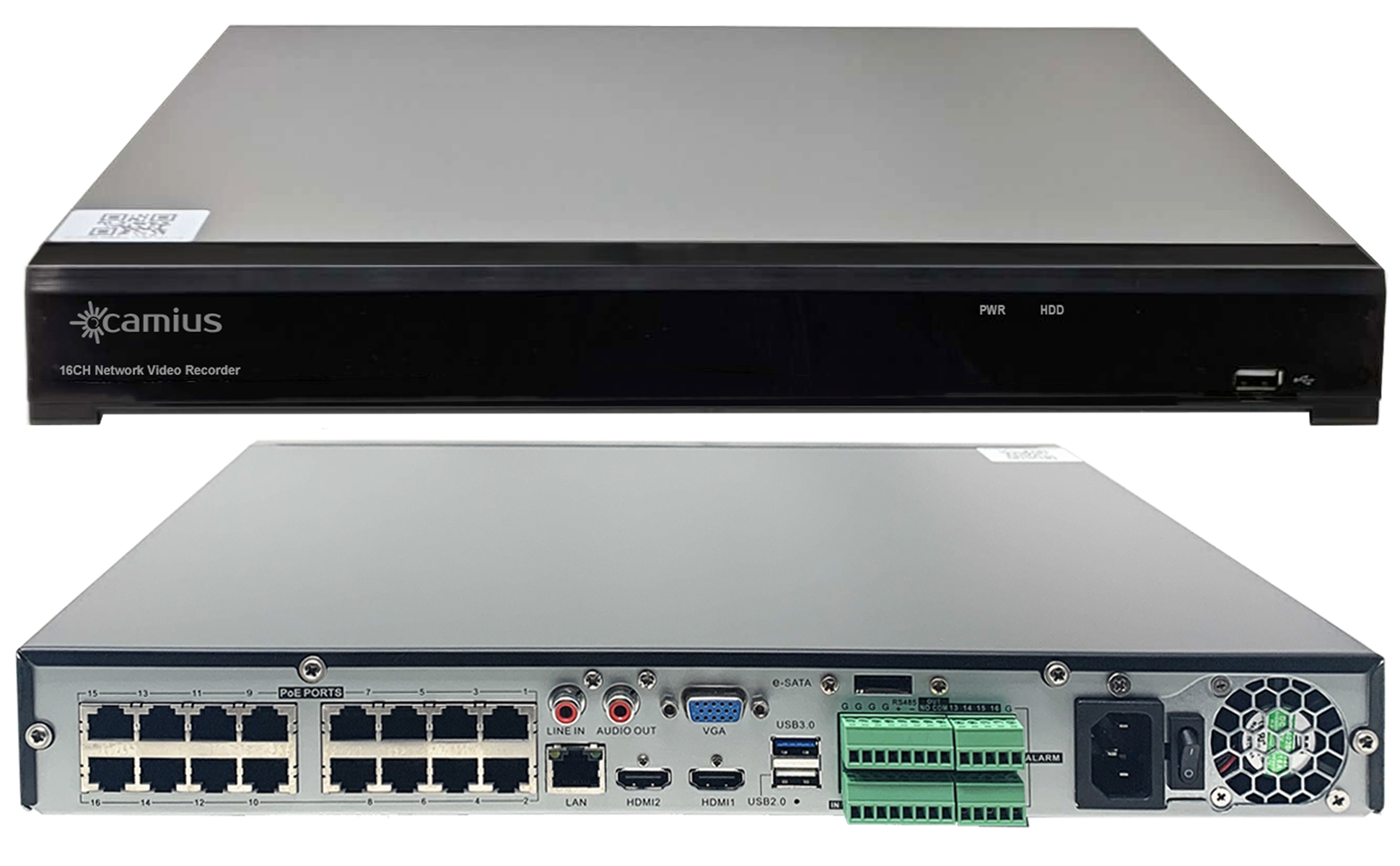 Camius IPVAULT2256PR specifications
| | |
| --- | --- |
| IP channels (video input) | 16 |
| PoE ports | 16 |
| Video output (to add a monitor/TV for live view) | 3 video outputs : HDMI1 for a primary monitor (4K), HDMI2 for a secondary monitor (1080P), 1 VGA |
| Bandwidth | 256Mbps |
| Frames (FPS) | 4K with 60fps, 4MP with 120fps, 2MP with 240fps |
| Compression Format | Video: H.264, H.265, H.264+, H.265+, MJPEG I Audio: G.711A/G.711U |
| Ports | WAN: 1 I RS485 x 1 I USB: 3 I Audio: 1 in, 1 out I Alarm: 16 inputs, 1 output |
| Network Protocols | WAN, DHCP, PPPOE, SNMP, DDNS, HTTP, HTTPS RTSP, UPNP, TCP, FTP, IP FILTER, P2P |
| Cloud | Upload pictures or video files (RF, AVI, MP4) to your Dropbox or Google Drive |
| Alerts | Buzzer, Recording, Post Recording, Show Message, Send Email, Upload picture or video to FTP, cloud |
| Detection | Smart Motion, Sound Intelligent, AI Human & Vehicle, Line Crossing, Perimeter Intrusion Detection |
| Remote Access | Software for PC, Mac, iPhone/Android Phone (CAMIUS VIEW), WEB Browser view |
| Display Split view | 4 / 9 / 12 / 16 / 6 / 8 / 10 / 10-1 / 13 / 13-1 / 14 |
| Storage | 2 Internal SATA ports (max. capacity 10TB each), 1 e-SATA port for an external hard drive (max 10TB) |
| Reset | Via network, button |


Smart Motion & Sound Detection
With Camius NVR, you can keep an eye on your home or business with ease. Enjoy advanced motion detection that can monitor and record all activity. Choose from motion targets not only as video motion but as Pedestrian, Vehicle, or both. Plus, turn on motion detection recording and alarms with just a few clicks.
But wait, there's more! With the Intelligent mode, you can also enable Sound Detection. Get instant alerts when loud noises occur near your camera, and keep your home or business safe and secure. So, why wait? Upgrade to Camius NVR today and experience the ultimate in home and business protection!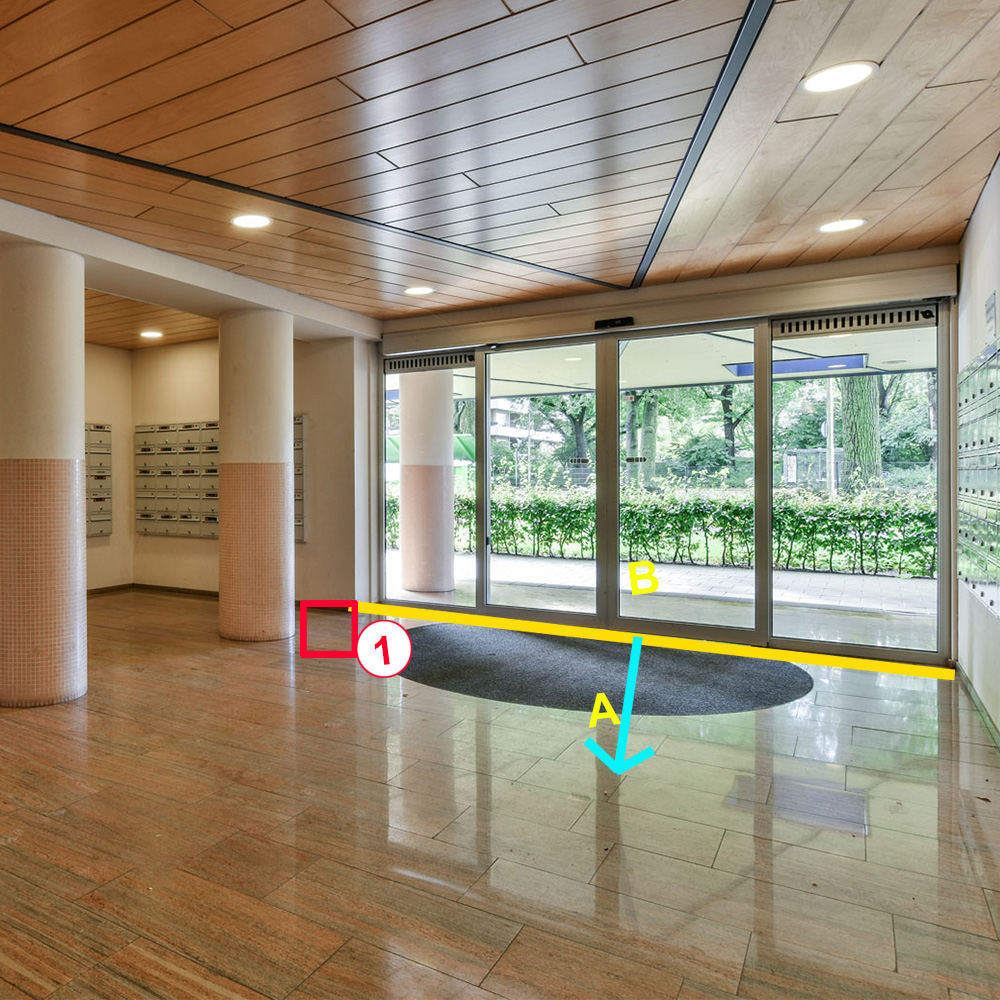 Perimeter Intrusion, Line Crossing detection
Say goodbye to traditional video motion detection and hello to cutting-edge AI analysis. Our Camius PoE NVR recorders provide you with unparalleled security, allowing you to create custom zones to detect movement patterns, locations and more. With just one click, you can activate AI detection to receive precise reports and analytics. The best part? Our advanced system will instantly trigger recording, email, or push notifications, so you always stay informed. Plus, you can watch recorded videos with a special color and tag. Invest in the future of home security with Camius NVR system.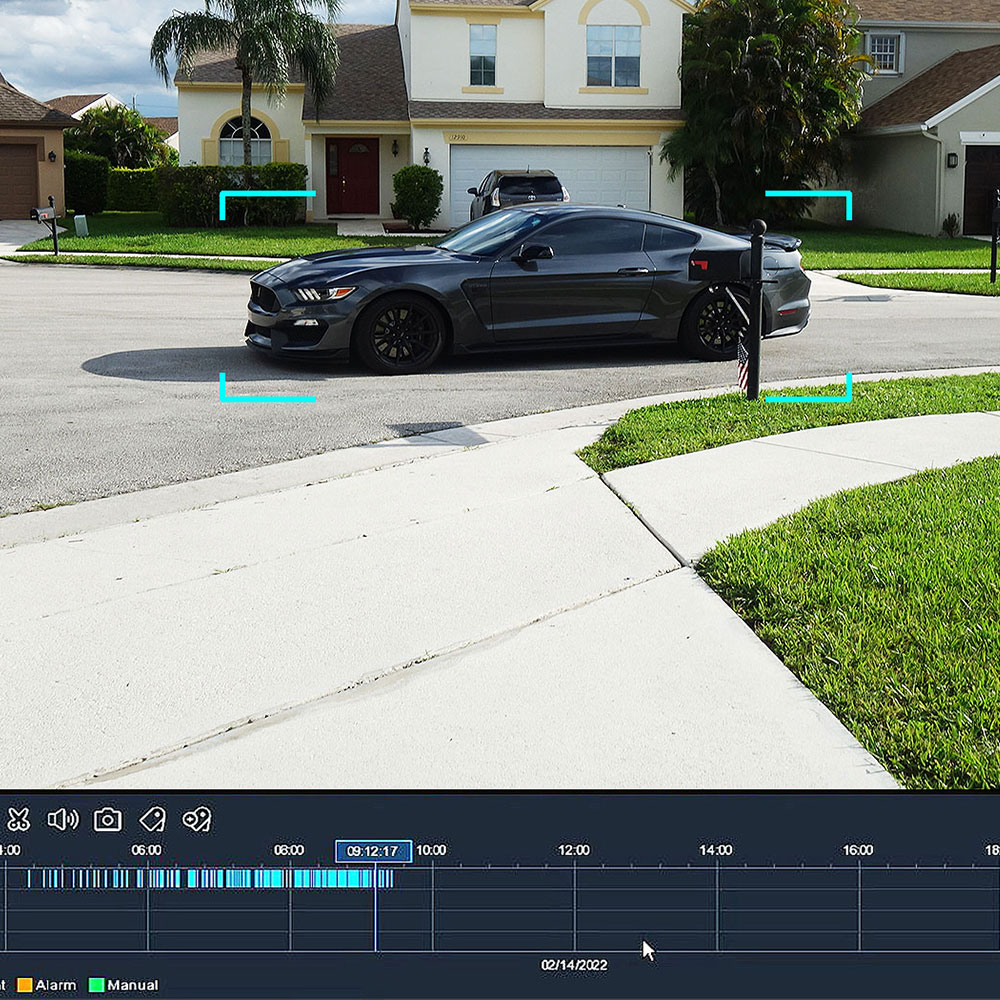 Human & Vehicle Detection
Experience smarter security with Camius 4K NVR! Our advanced AI technology detects both humans and vehicles, sending you instant push notifications and short video clips straight to your smartphone through the Camius View app. Searching for events has never been easier, with our cutting-edge AI detection system at your fingertips. Upgrade your surveillance game and safeguard your property like never before with Camius security system!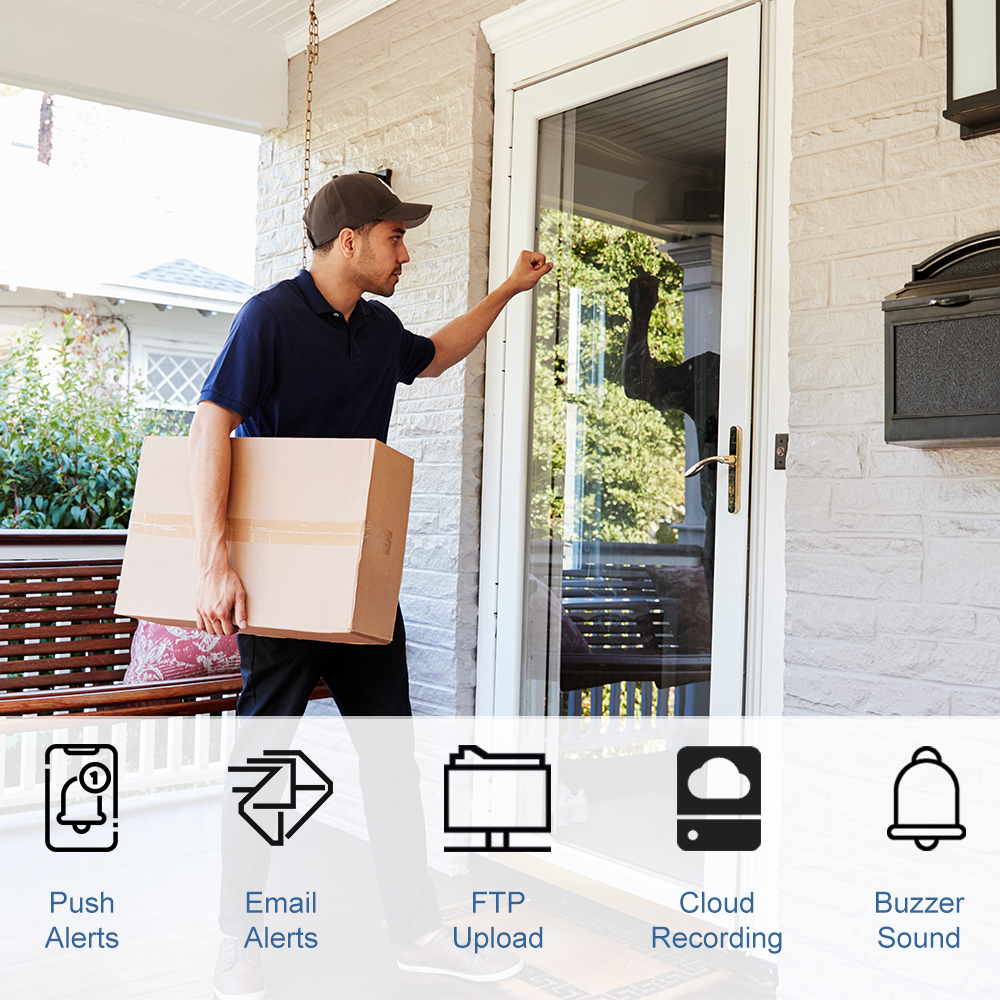 Wake up to peace of mind with our advanced NVR!
Stay informed and in control with a variety of alarm options, including:
Convenient email notifications
Instant push notifications directly to your smartphone
NVR buzzer sound
A clear and concise message displayed on both a connected screen and in the NVR's web browser view
And that's not all! Our system also offers custom actions triggered by events like detection or exceptions, such as no space on disk, disk error, or video loss. Record important events up to 5 minutes after they occur, and even store your recordings in the cloud using either Dropbox or Google Drive. Stay protected and informed with our cutting-edge security system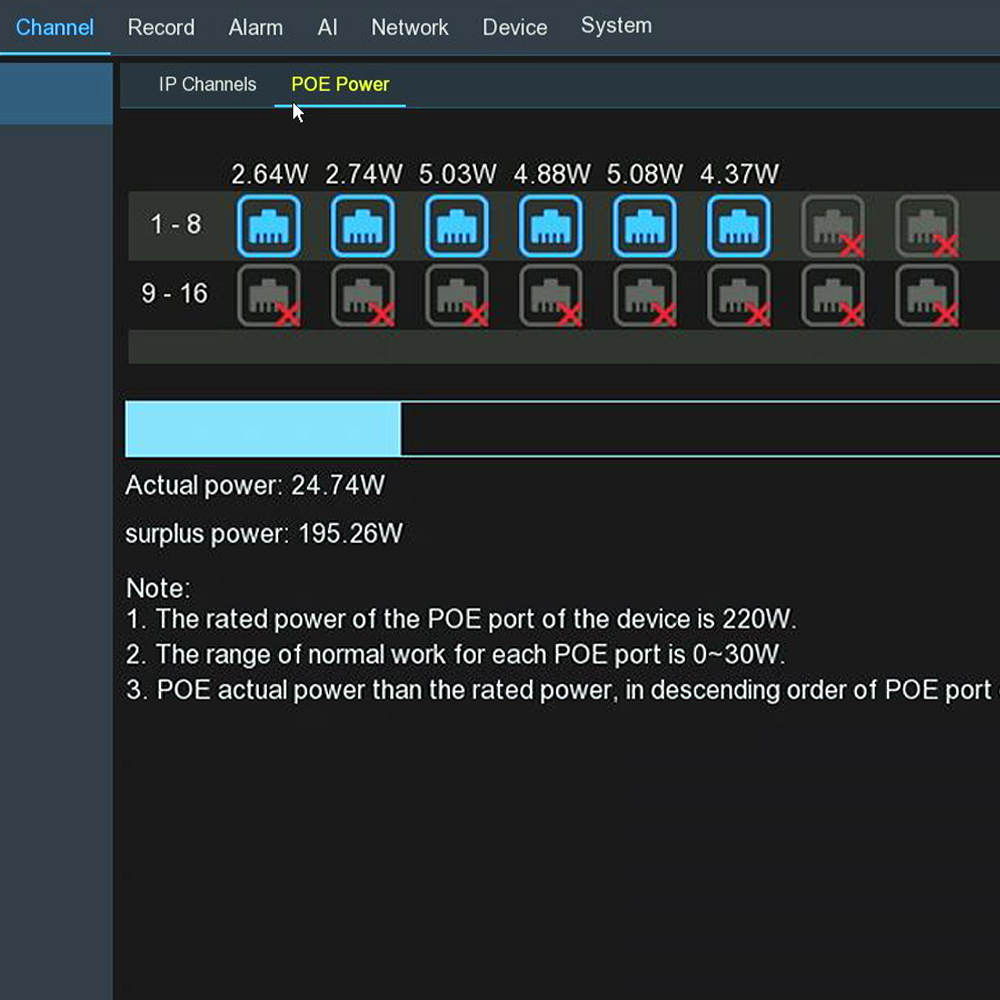 Plug-n-play easy setup IP camera system
Unleash the power of surveillance with the all-new 16-channel NVR Recorder! The hassle-free setup process is made possible with its built-in power-over-ethernet switch - simply plug in your camera and you're good to go. Keep an eye on your PoE power consumption with ease by simply selecting the PoE Power tab. Experience seamless monitoring like never before with this cutting-edge NVR Recorder.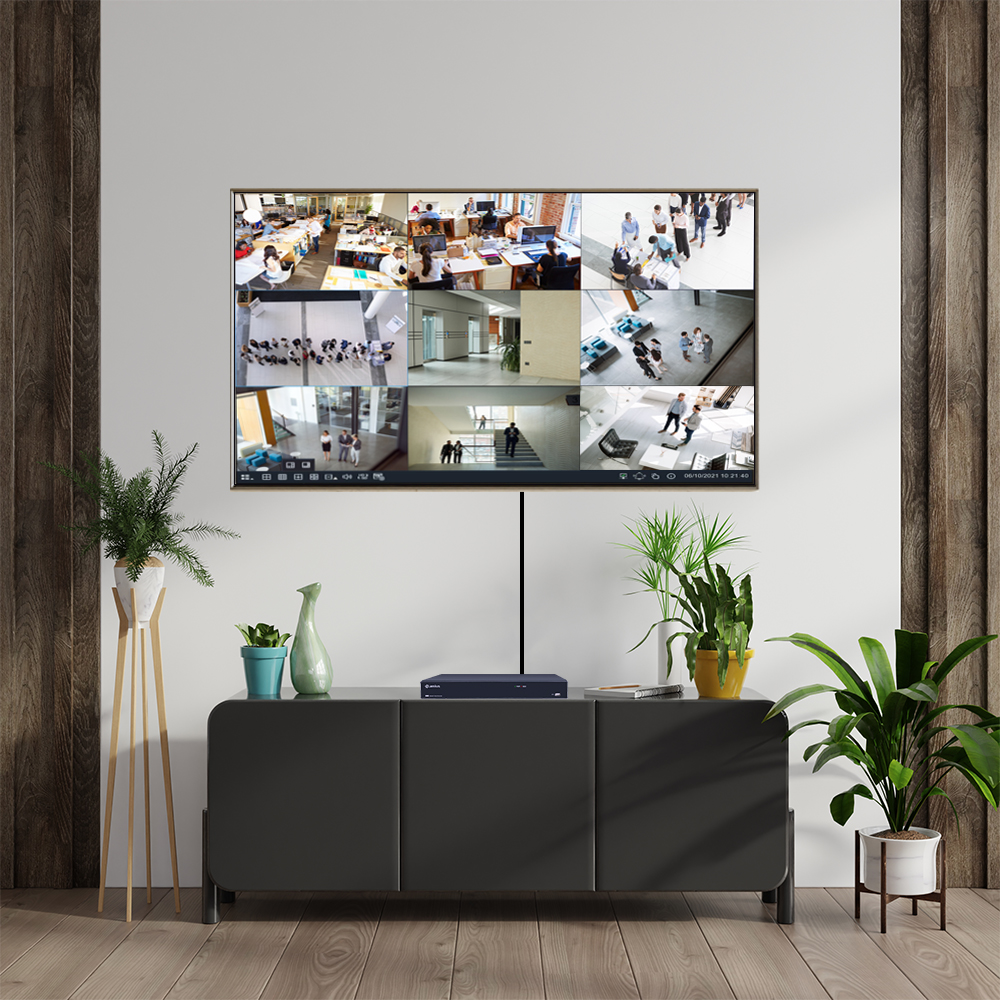 24/7 Surveillance Recording & Live View
Looking for a hassle-free surveillance solution that won't break the bank? Look no further than the Camius PoE surveillance NVR camera kit! With a built-in hard drive, you can enjoy uninterrupted, continuous recording with all your cameras - no monthly fees or subscription required. Store all your footage locally on your own recorder and never miss a moment of the action. Plus, you can even set up motion-triggered recording and seamlessly upload footage to your choice of Cloud service, whether it's Dropbox or Google Drive. Get peace of mind with the ultimate surveillance solution, only with Camius!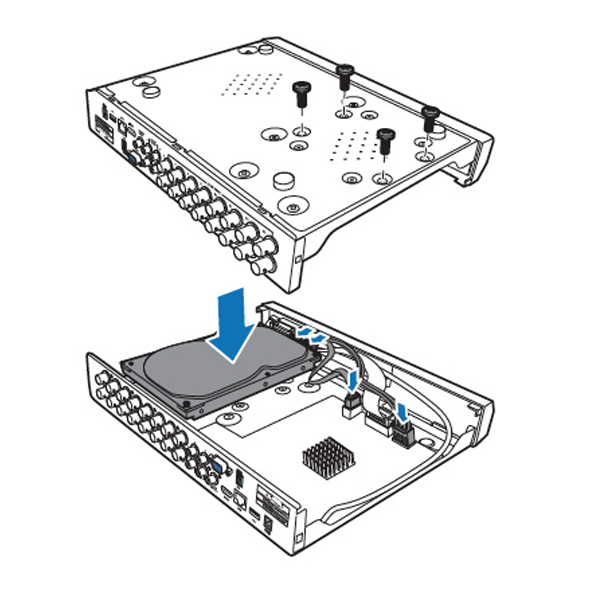 Upgradable Storage
Protect Your Home and Business with Our 4K Professional Security Camera NVR Recorder. Never miss a moment with our upgradable storage 4K NVR. With the ability to fit two internal SATA hard drives, each with a massive 10TB capacity, you'll have all the storage space you need. Plus, our network video recorder also comes with an e-SATA port, allowing you to connect an external hard drive with a maximum 10TB capacity, giving you even more storage options. Get peace of mind knowing your security is in good hands.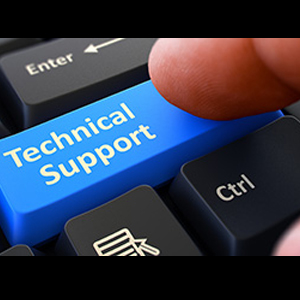 Protect your privacy with Camius - the security system you can trust! Our US-based team of experts is always ready to assist you with any questions. Submit your support request on our website or give us a call from 9am to 5pm PST, Monday to Friday.
Experience peace of mind with Camius - your cameras are only accessible to the accounts you create and secure with passwords. And with our innovative technology, your security footage is stored safely on your hard drive, not in the cloud.
Stay secure with Camius - even while using the essential P2P method for connection, your system remains protected behind your password and inaccessible to others. Plus, our cameras are NDAA compliant and designed for high-risk applications where privacy and reliability are essential. Invest in the best for your security needs with Camius.