Tool Free Design:
CONVENIENCE: 100% Tool-Free, quickly install and remove SSDs without any tools.
DESIGN: Ultra-slim Aluminum case with ABS frame. Sleek, Durable, and Convenient. Portable yet durable, ideal for traveling.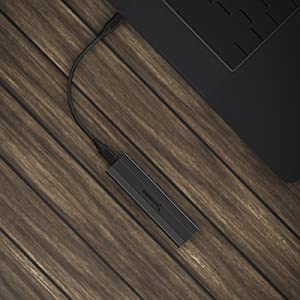 PLUG & PLAY:
Ultra-fast 10Gbps throughput, low latency, and power efficiency.
Perfect for tech nerds, 4K content designers, and engineers. At up to 1000MB/s, Data copy and transferring will be done in no time.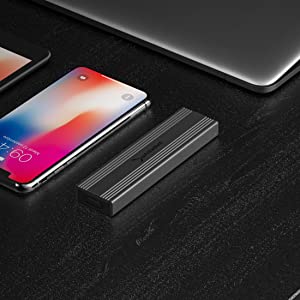 Lightning Fast Speed:
SPEED: USB 3.2 supports data transmission speeds of up to 10Gbps for steady and efficient data transfer.
Backward compatible with USB 3.1 and USB 3.0 at respective speed limits.