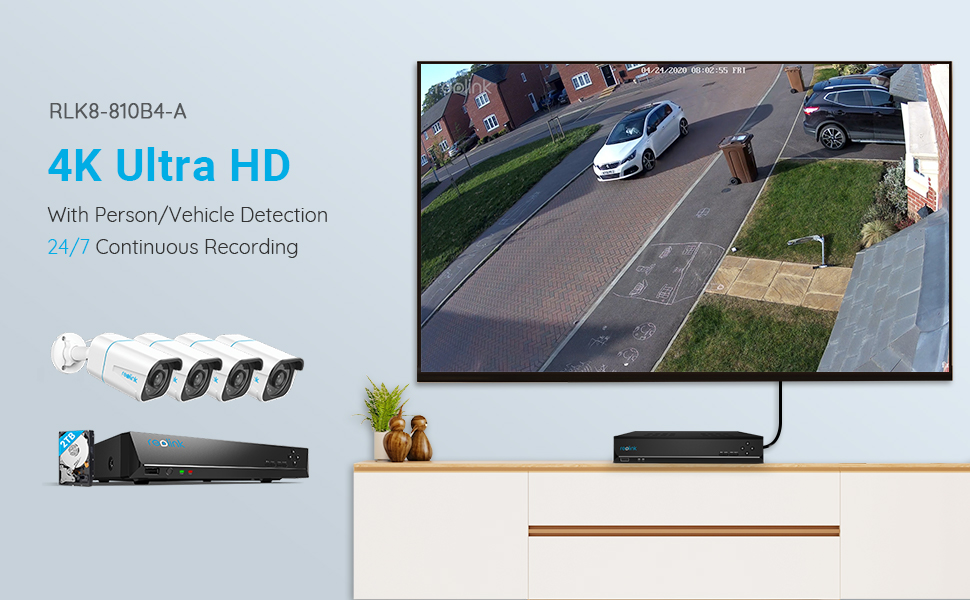 Q&A
Question 1: Can I add wireless cameras to this system?
Answer: Yes, you can add Reolink WiFi cameras to the NVR, such as RLC-410W/511W/E1/E1 Po/E1 Zoom/Lumus, etc. And the total number of cameras connected to the NVR should not exceed 8.
Question 2: When I tried to connect my IP cameras from other brands, why don't they display?
Answer: Reolink cameras works perfectly with Reolink NVRs. But it is not recommended to add third-party cameras to Reolink NVRs since there may involve compatibility problems. That's why some of the functions don't work properly.
Question 3: Can the cameras record sound?
Answer: Yes, after you select "Record Audio" for each camera on the NVR, each of them will record sound for sure.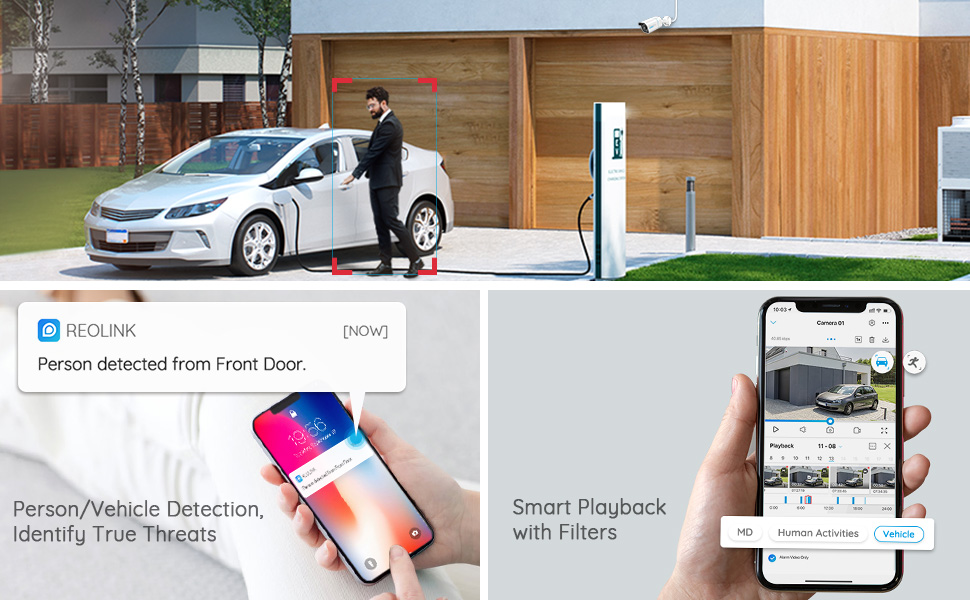 Smart Alerts, Less trifle
Powered by smart motion detection technology, this camera can tell people and vehicles from other objects. Get alerts when suspicious person or car is loitering around your house or store. Protect your property from potential threat.
Smart Playback, Easy locate key moment
Fliter clips by person, vehicle or motion. Finding important video is much easier.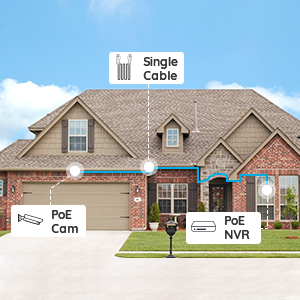 PoE System - 100% Plug and Play
Power, video, and sound run through a single PoE cable, making the installation simple. Cameras come with 60ft 8Pin network cables so you will find it easy to get everything up and running in no time.
Durable IP66 Certified Weatherproof
Your 4K PoE cameras can operate efficiently both indoors and outdoors. With IP66 waterproof rating, these cameras can withstand various conditions, such as freezing rain, heavy snow and extreme heat.
Data Encryption, Cyber Security
We use AWS server to achieve remote access to your system, meaning your data stays your data as the Reolink servers are not involved at all. All the data is dynamically encrypted and well protected.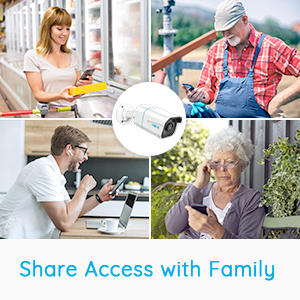 Simultaneous Live View for 12 Users
12 users can access to the security system at the same time. You can share access with 11 neighbors, friends or family members, having live view simultaneously via the FREE Reolink software.
Reliable Remote Access
With Reolink software, users can access footage via their smart phone (IOS/Android) or computer (Windows/Mac). Watch live streams and view playback instantly in fluent or clear mode, allowing you stay informed anytime and anywhere.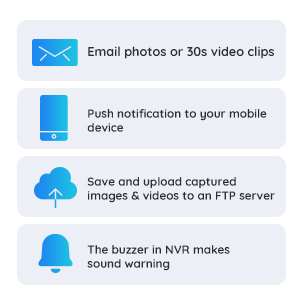 Smart Motion Alerts
The PoE security system detects moving objects and triggers alerts when danger occurs. A prompt e-mail or push notification will be sent to users' smart devices immediately, allowing for quick action when trouble arises.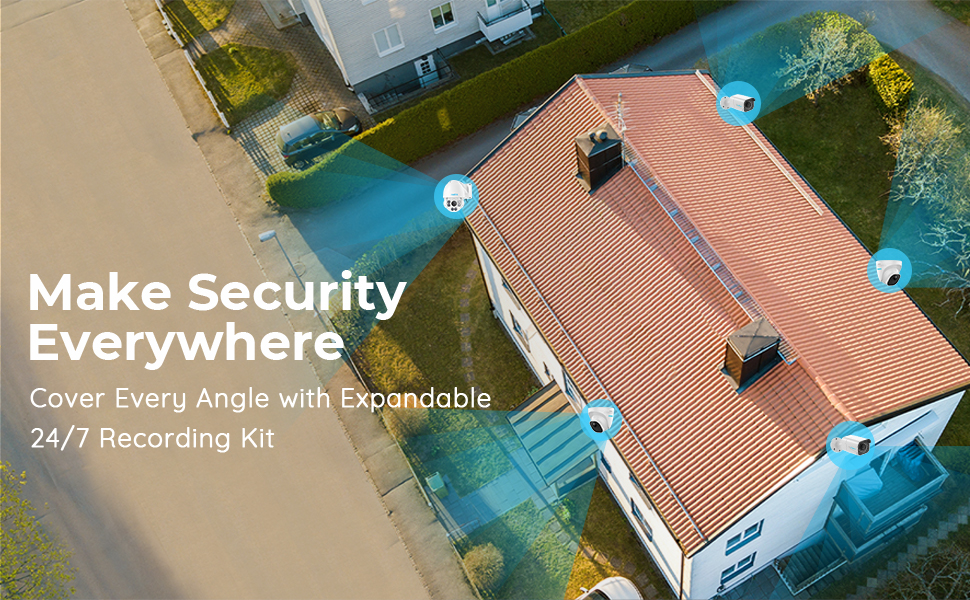 4K PoE Surveillance Security Camera System Specifications
| | |
| --- | --- |
| NVR | Smart PoE Video Recorder |
| Video Outputs | Monitor or HDTV via VGA, HDMI |
| Synchronous Playback | 1CH@8MP; 4CH@4MP |
| Frame Rate | 25fps |
| Compression Format | H.265 |
| HDD Capacity | 1× internal port, 1× external port, 6TB for each port (supports up to 12TB) |
| Remote Access | iOS/Android Phone, Windows/Mac PC, IE, Firefox, Chrome Browser compatibility |
| Working Temperature | -10°C +45°C (14°-113°F) |
| | |
| --- | --- |
| Cameras | PoE IP Cameras RLC-810A |
| Video Resolution | 3840x2160 (8.0 Megapixels) at 25 frames/sec |
| Lens | f=4.0mm fixed; F=2.0, with IR-cut filter |
| Night Vision | 100ft, 18pcs IR LEDs |
| Sound | Built-in Microphone |
| Field of View | Horizontal: 87°; Vertical: 44° |
| Power | Power over Ethernet (PoE) |
| Working Temperature | -10°C +55°C (14°-131°F) |