SHARP KC-860U Plasmacluster Air Purifier
Designed to effectively filter air and humidify it. With easy operation, low noise level, and low power consumption, it is easy to fill your room with fresh, clean air.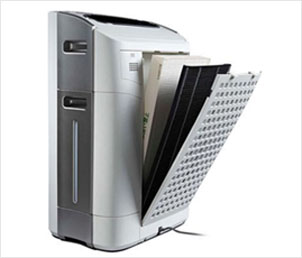 Cleaner Air
Up to 99.97% of particles removal – down to 0.3 microns in size. Microbe deactivation. Plasmacluster Ion technology.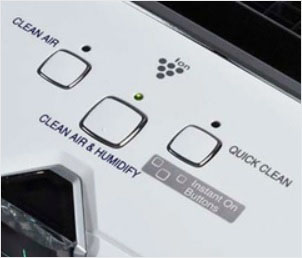 Easy Operation
Simplify operation with "Instant On" buttons for Clean Air, Clean Air & Humidify and Quick Clean mode.
Intuitive Display Panel
The front display shows Plasmacluster operation, dust monitor, humidity level, and indicator light to determine when the water tank needs to be refilled.
Humidify Air
With humidity added to the air, you can breathe fresher air and static electricity in colder weather will be reduced.
Three Fan Speeds
User can choose from 3 fan speeds. With the Auto mode on, the air purifier can automatically adjust speed accordingly.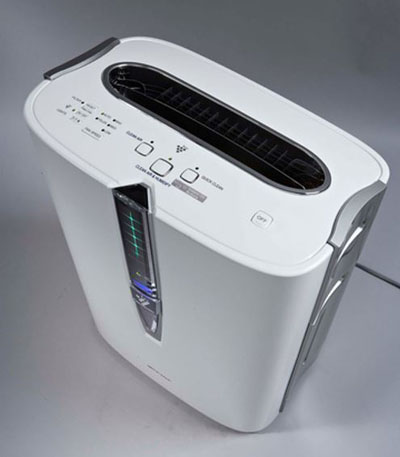 Quiet and Energy Efficient
Only 28 dBA in silent mode, about the volume of rustling leaves. Energy Star certified and 35% more energy efficient than standard models.
Low TCO
The HEPA filter offers a long service life of up to 5 years. No more frequent changing.