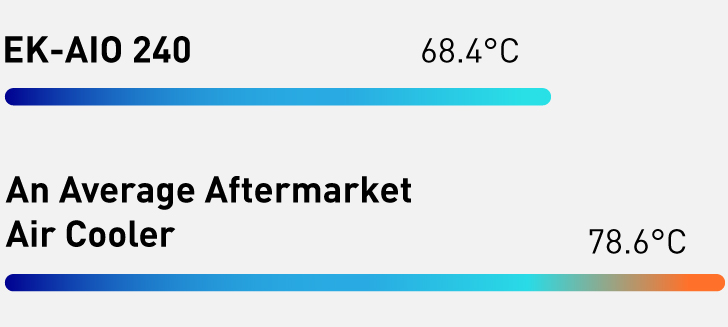 Performance test of EK-AIO 240 on AMD Ryzen 3900X @4.1GHz – 200W package power.
Test procedure: Prime95 (Small FFT, 8K, AVX2).
OUTSTANDING PERFORMANCE
We have managed to get the most out of our All-In-One liquid cooler, achieving great performance that puts it at the top of its class.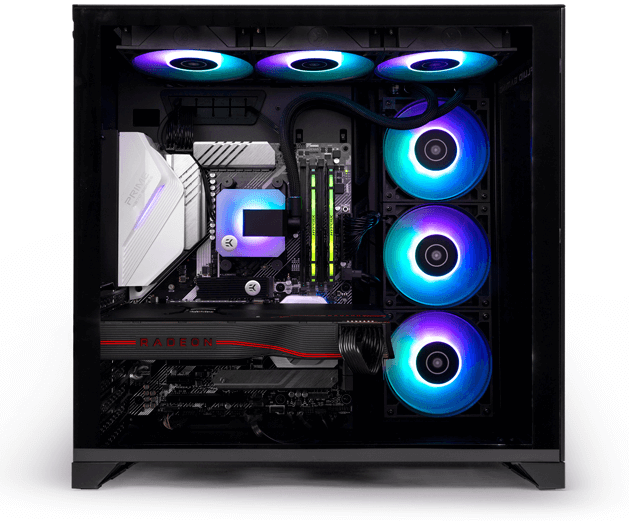 FIVE YEARS WORRY-FREE
EK is offering an incredible five-year warranty for the AIO, making sure you can use it without any headaches and worries. Forget about the maintenance and enjoy your new efficient cooling solution! Just install it and never look back!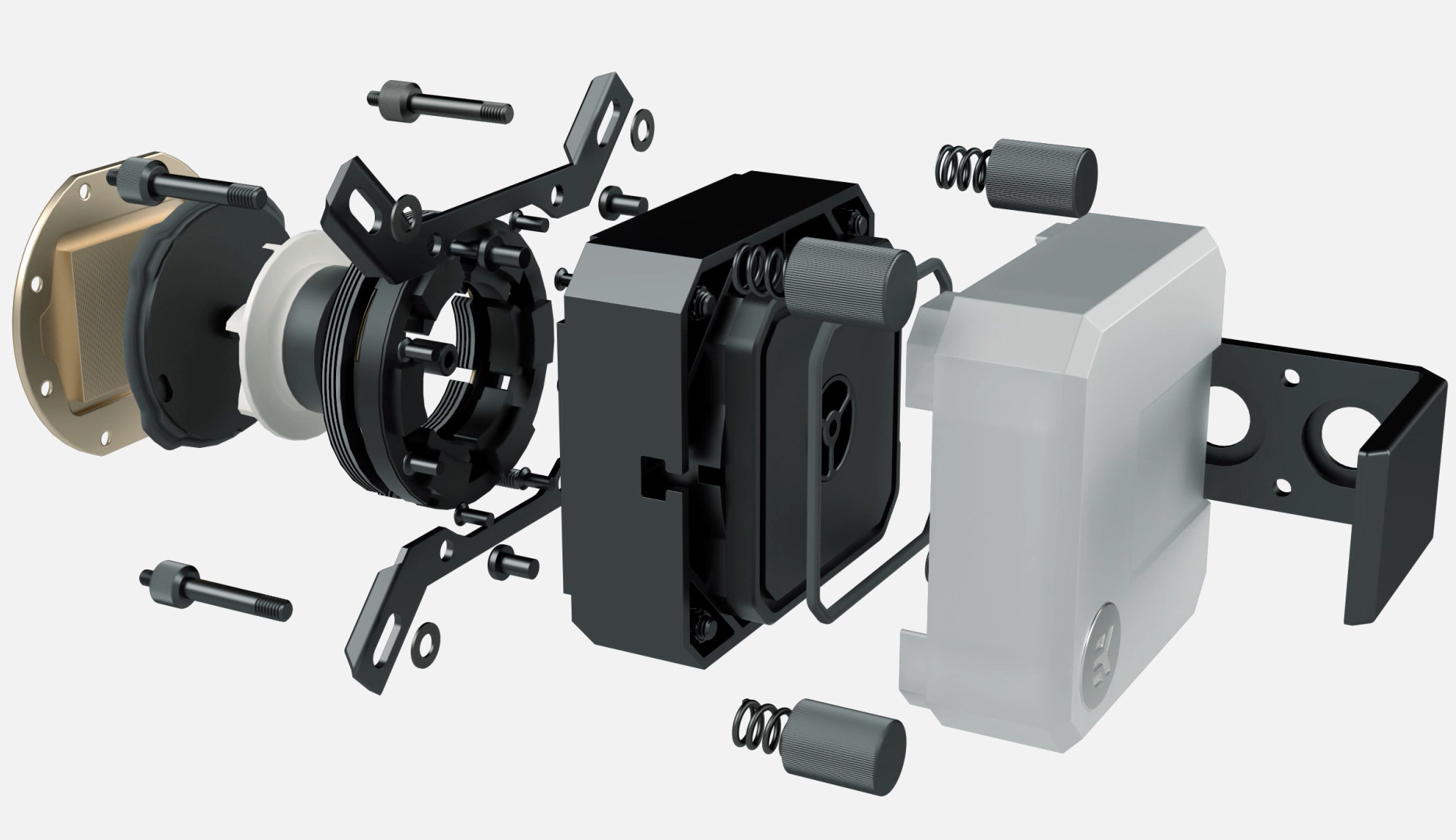 STATE OF THE ART ENGINEERING
Designed with our industry-leading expertise, the EK-AIO offers all key benefits of liquid cooling in one compact and easy-to-use solution. Made of high-quality materials with our precision engineering for class-leading AIO cooling performance. Built around our custom-designed monoblock, it delivers coolant with a custom-loop grade pump, alongside powerful Vardar S fans to ensure high airflow.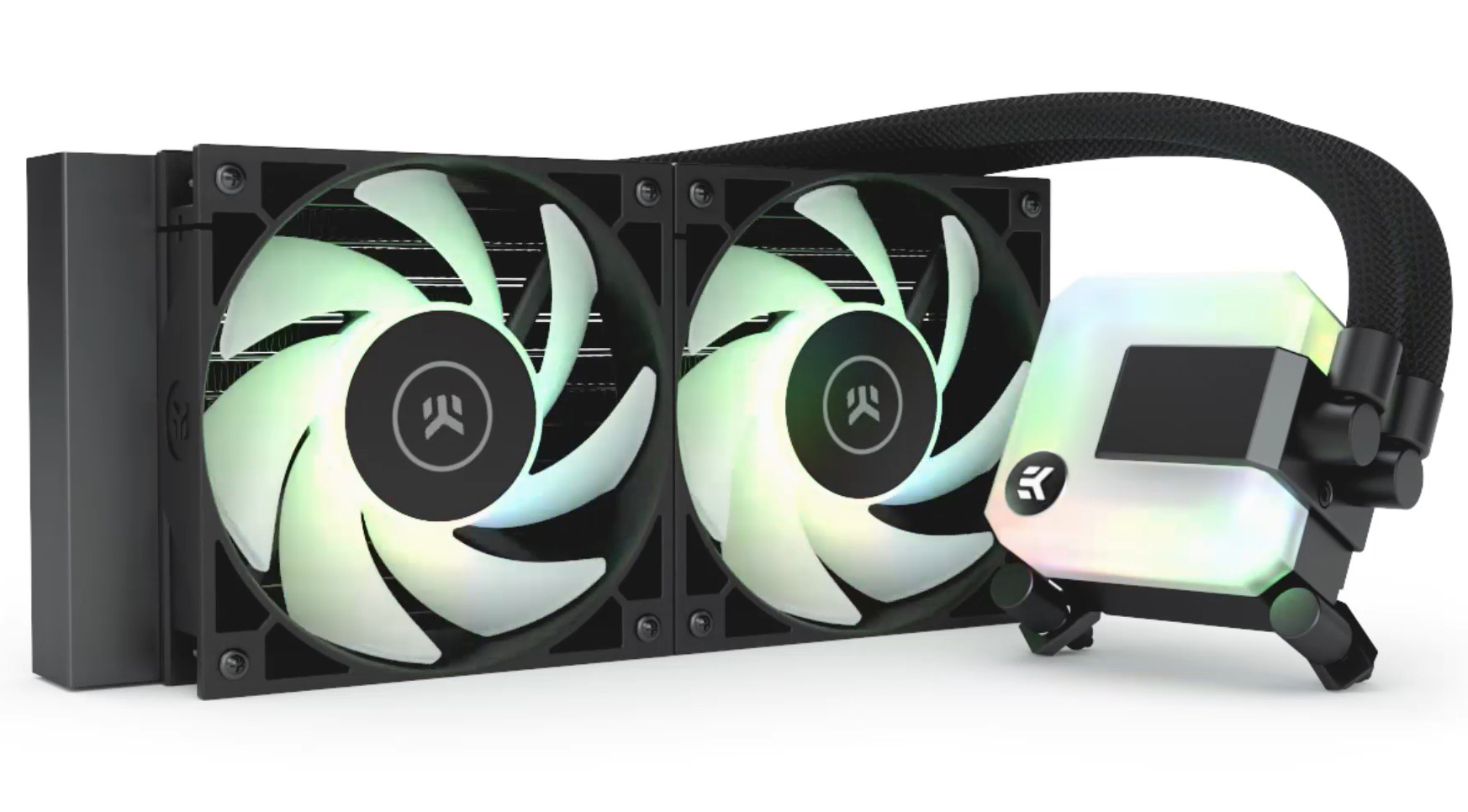 ADDRESSABLE D-RGB LIGHTING AND HIGH-STATIC PRESSURE FANS
Light up your EK-AIO system with integrated D-RGB lighting for a completely customizable light display. Its CPU monoblock is designed with an acrylic cover that's acting as a diffuser for nine integrated LEDs, ensuring smooth lighting transitions.
The EK-AIO also comes with EK-Vardar – industrial-grade high-static pressure radiator fans primarily created for the highest-performance liquid cooling systems. Its 7-fin fan blade design is optimized for high-pressure operation while maintaining a minimal noise profile.
EASY TO INSTALL, FITS ALL CPUs
Offering universal CPU compatibility for the latest Intel and AMD sockets, along with a zero-maintenance design, the EK-AIO is liquid cooling made simple. The installation is hassle-free with a fully sealed unit, pre-filled with coolant, and with a tool-less CPU block design for a plug-and-play liquid cooling solution.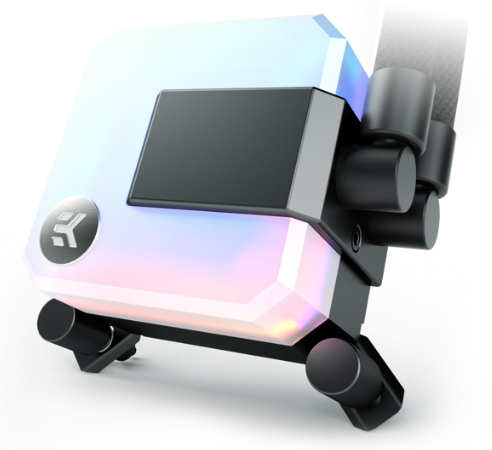 SIMPLIFIED RGB AND FAN SPEED CONTROL
Control your EK-AIO with ease! Fully compatible with third-party software and motherboard controllers, it allows adjustment of the D-RGB lighting and fan speed settings from the comfort of your seat. Choose from a range of D-RGB lighting effects with fan speed optimization for performance or silent running.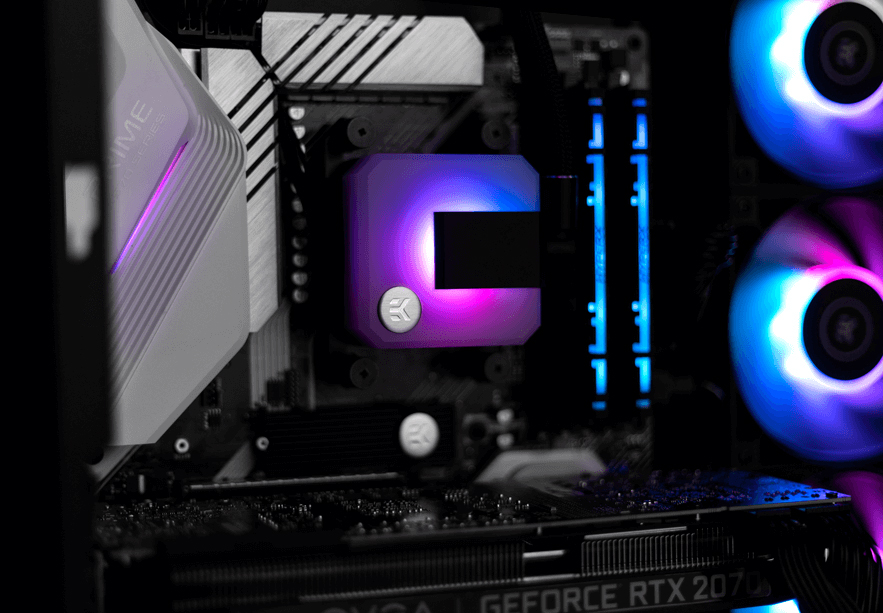 REINFORCED TUBING WITH ALUMINUM COVER
The EK-AIO's pre-installed rubber tubes are highly durable. Strengthened by a reinforced sleeve, they act as a protective layer against wear and tear. These reinforced tubes are fitted to the CPU block with diamond-cut aluminum rotary tube connections, allowing for easy mounting with a full range of movement for easy tube adjustment and a clean finish.
THE BIGGER, THE BETTER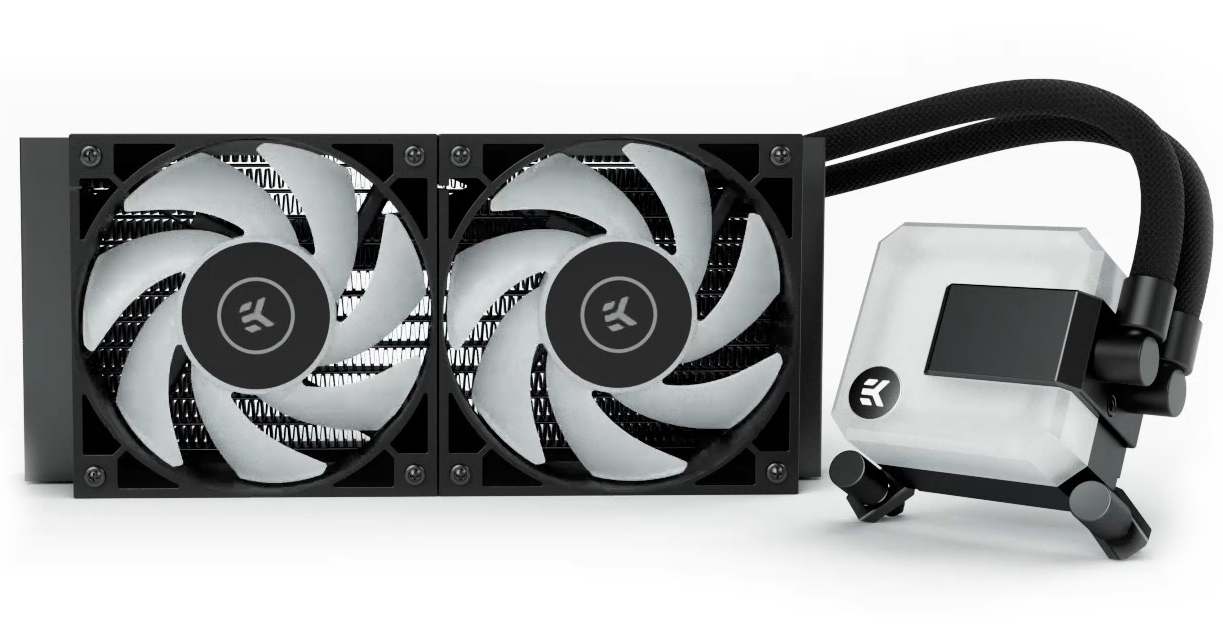 Why Choose Larger AIO?
Larger AIOs have a bigger radiator with more fans. More fans generate the same flow of air with less RPM (revolutions per minute). The slower the fans are spinning, the quieter they are.
Select your size: