The APEVIA ATX- VS450W PSU is a value for money choice for users seeking robust power, stability and quality for their mainstream computer. It accepts voltage of 115-230V to allow for global use. High quality components enable excellent durability and reliability to withstand long-term, heavy-duty use, while sandblasting coated housing presents a rugged look. With 5% tolerance of 5V, 3.3V & 12V output, all your PC components powered by this unit will operate with unbeatable stability. And a low-noise auto-thermally controlled 120mm fan works with a dense array of beehive holes to efficiently remove heat, keeping your PSU always running at peak performance.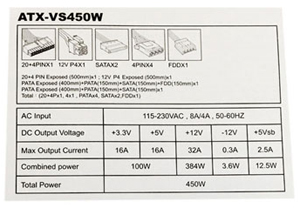 Robust Power
This unit delivers robust 450W of maximum power for your rig. Single +12V rails provide sufficient juice for your multi-core CPU.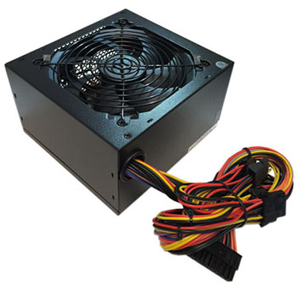 Quality Build
With high quality components and housing, this PSU delivers stable and reliable performance in demanding conditions, as well as long lifespan for years of worry-free use.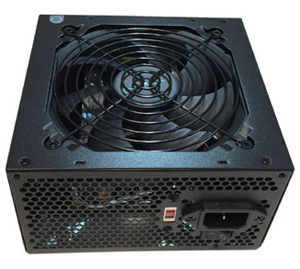 Silent Cooling Fan
The low-noise thermally-controlled 120mm fan produces massive air flow that keeps your PSU running cool and always at peak performance.