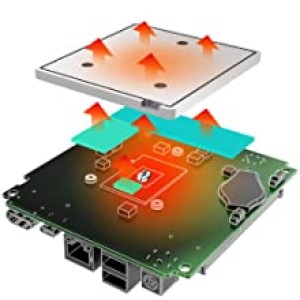 Aluminium Core for Hi-Performance
# Solid aluminium core coupled with hi-performance thermal compounds and pads conducts excess heat away from the key hot zones of the APU and Voltage Power Management (VRM) regulators to the aluminium body.
# Keeping your system silently cool and running smoothly without thermal throttling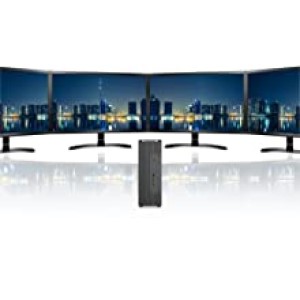 Supports up to Four 4K Displays
#The Turing A50 MKII case provides connector openings for connectivity of four 4K displays.
#Perfect for an array of business applications such as security and digital signage.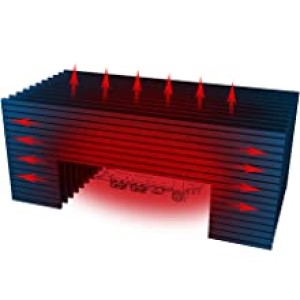 Superb Cooling Performance
# Excess heat from APU and VRM is effectively transferred from the aluminium core to the all-aluminium body which acts as a heatsink to dissipate the heat to the surrounding.
# Ensuring the system runs at optimal thermal performance without cooling fans.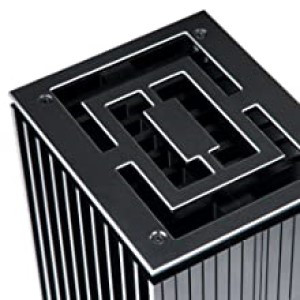 Contemporary & Made-to-Last Design
# Aluminium case provides durability and long-lasting use.
# Coupled with symmetrically extruded fins and striking classical inspired panels for stunning aesthetics and functionality, which means the case looks great in any environment.

Compact Design & Full Access to Connectivity Ports
# Access to the multiple Input/Output ports including DisplayPort, SD card slot and microphone array.
# It can be used as a PC or HTPC. Ideal for home and business applications from digital signage to home-theatre setups and more.