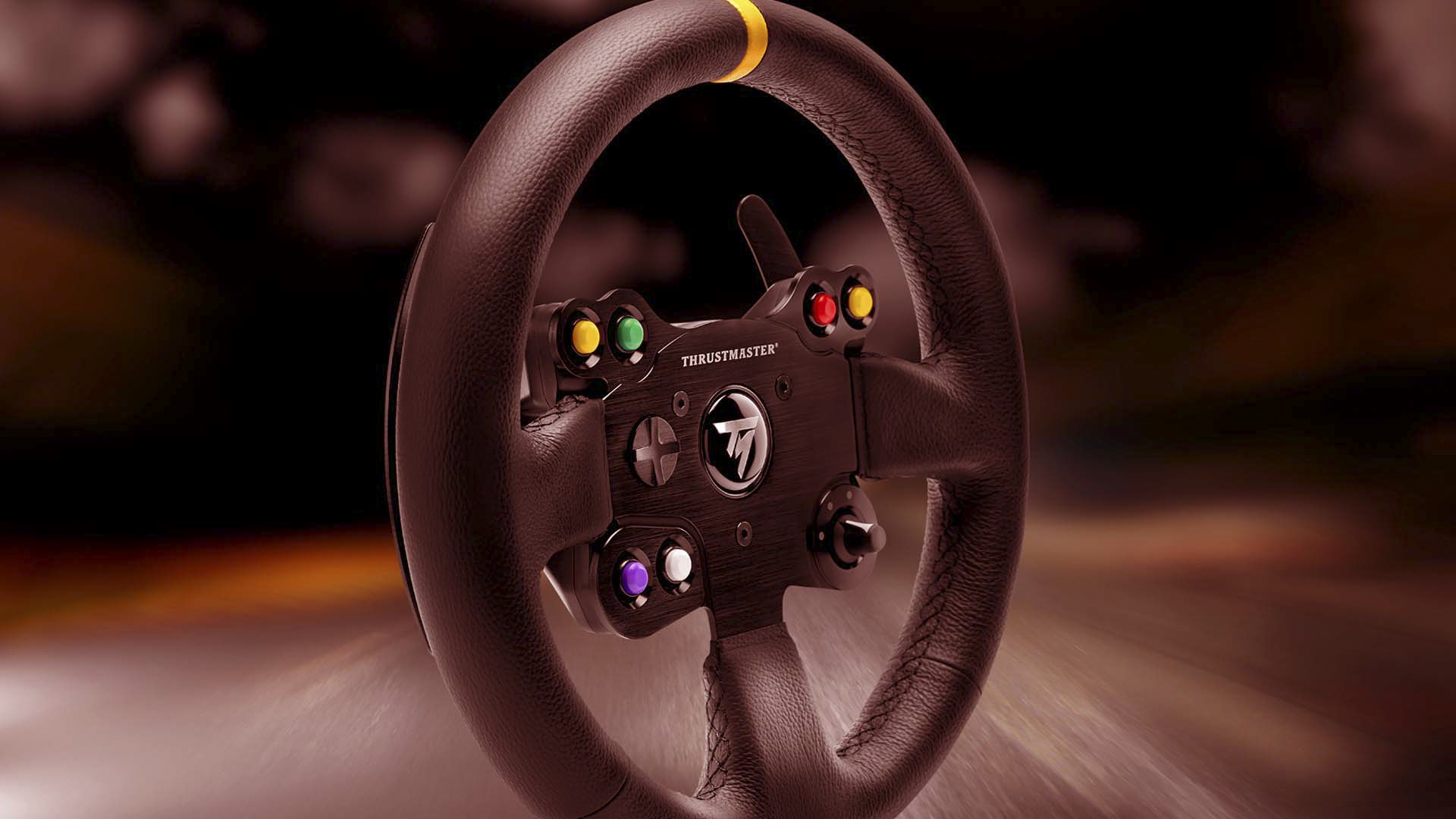 GENUINE LEATHER
hand-stitched leather on the wheel
REALISTIC ASPECT
Identical to automotive standards
COMPACT SIZE
Super-responsive inertia
ECOSYSTEM READY
Compatible with all T-series bases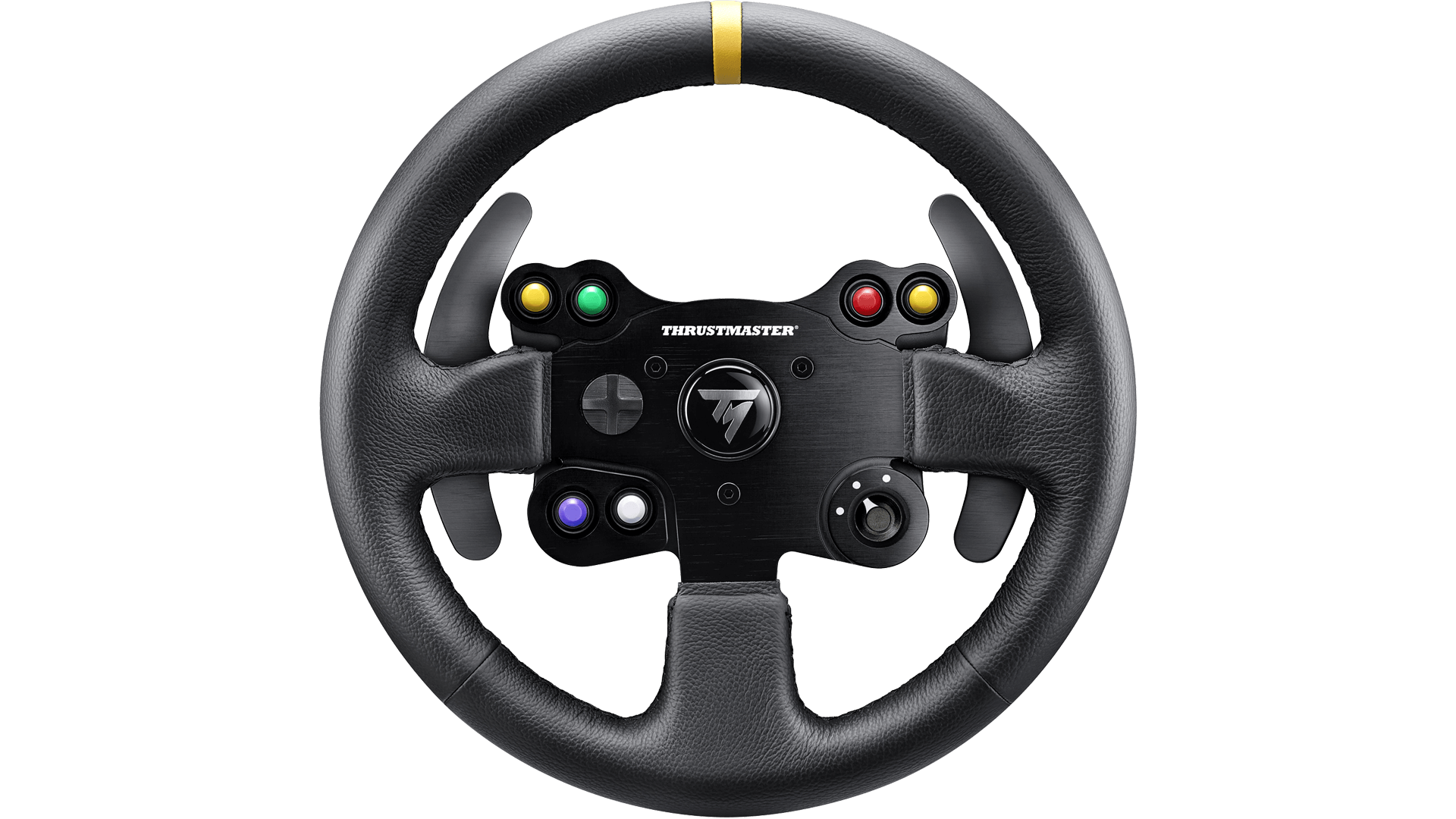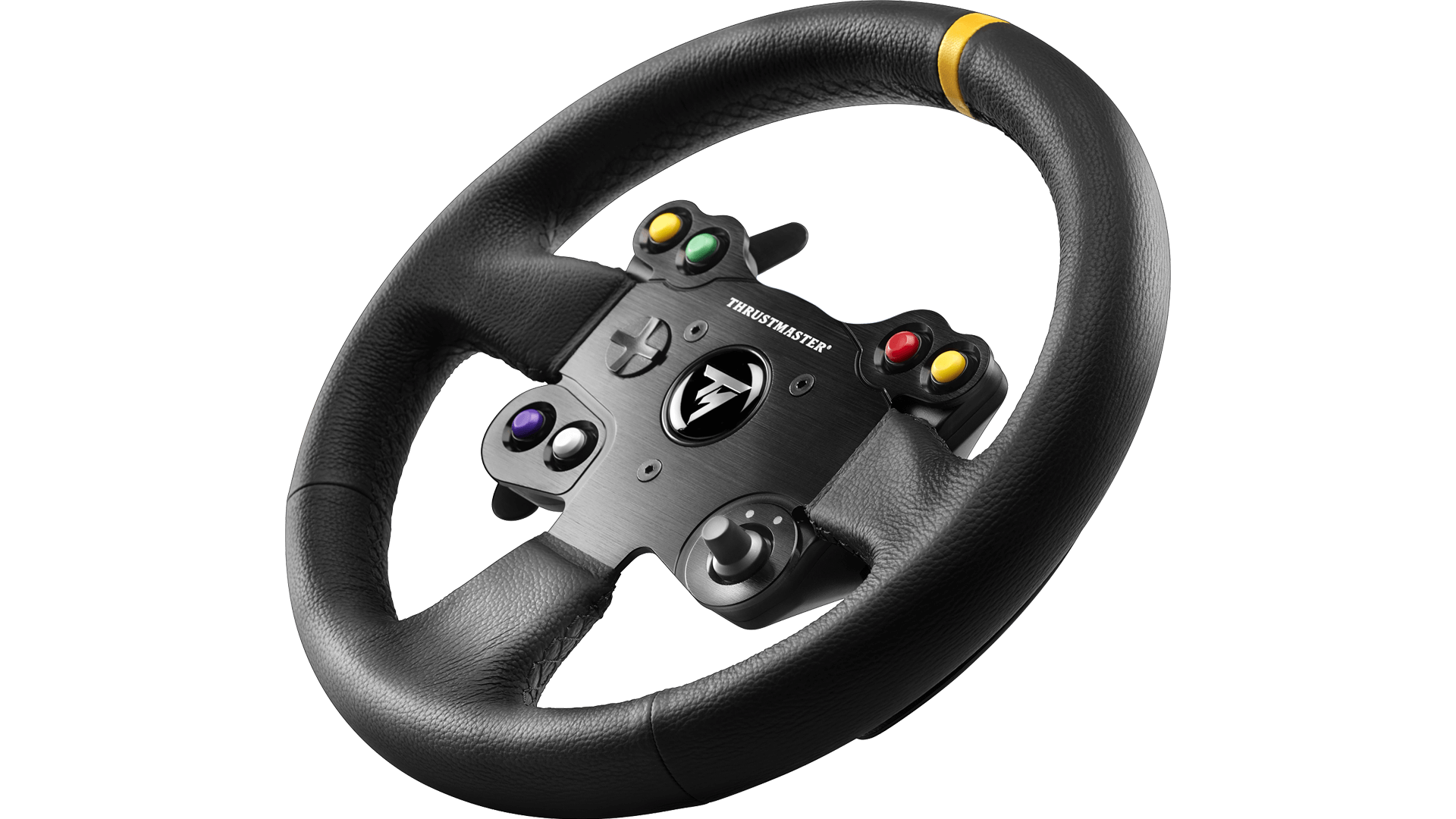 SUPERIOR MATERIAL FOR THE ULTIMATE IN COMFORT: LEATHER
"Thrustmaster has chosen to incorporate materials of particularly high quality in its TM Leather 28 GT Wheel Add-On, with leather and metal taking pride of place.
Taking the same approach as that employed by automakers for high-end models, the wheel's leather wrapping covers a molded polyurethane ring and an internal hoop made of steel. The result is a more flexible touch for enhanced comfort, along with improved transmission of driving sensations and of Force Feedback effects, in particular.
Apart from leather, another prominent design feature is brushed metal (for a truly racing-inspired look and feel) – used for the wheel's central steering plate and sequential paddle shifters."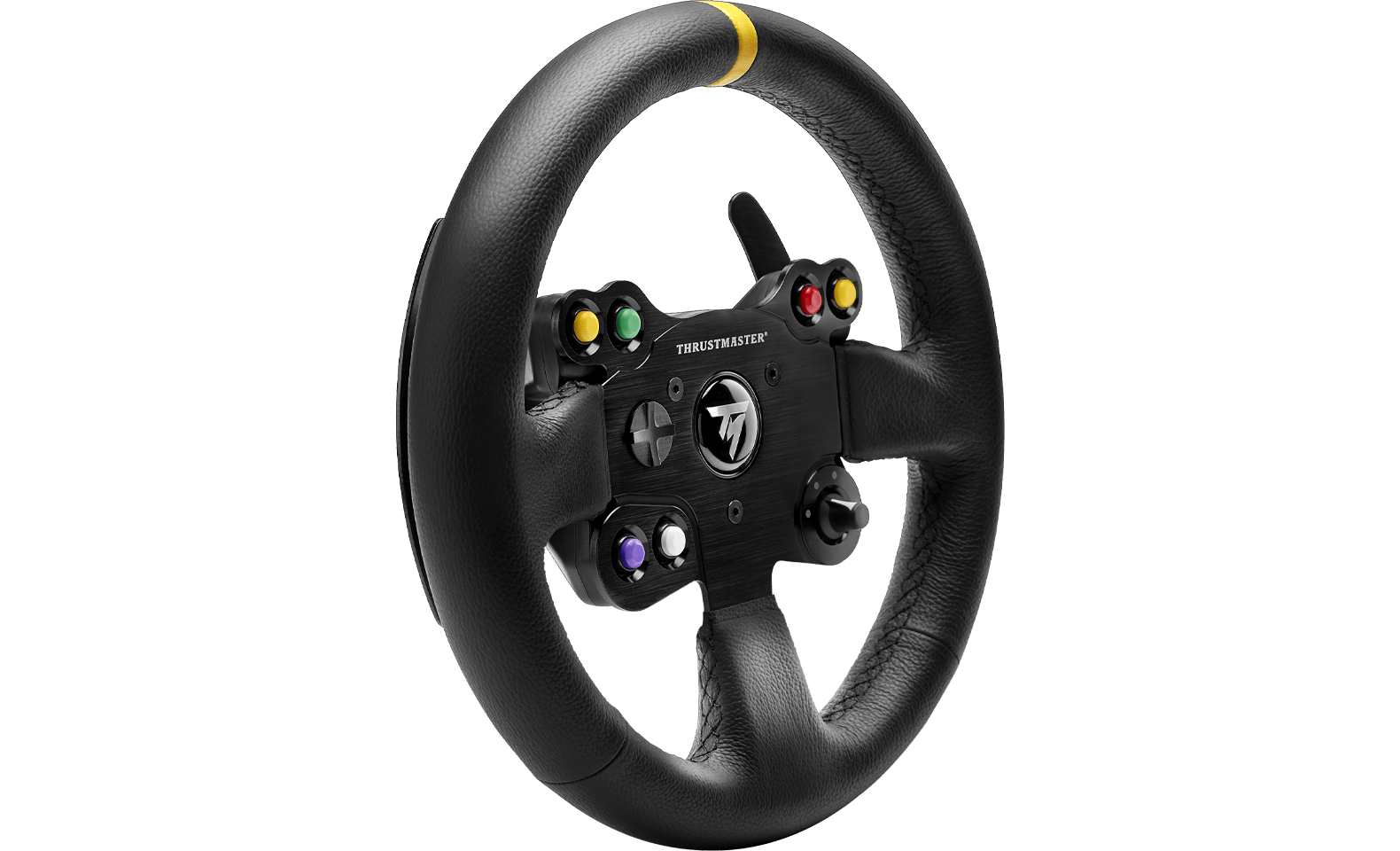 FULL DRIVING CONTROLS
The wheel features an understated yet sporty design, with a clear focus on effective driving performance. The wheel's two generous 5.1 inches/13 cm paddle shifters are incredibly easy to access, while the shape of its brushed metal central steering plate has been optimized for its complete set of controls: 6 clearly-identified action buttons within reach of the user's thumbs, a 3-position rotary switch with a push function in the central position, and a multidirectional D-pad.
COMPATIBLE WITH ALL THRUSTMASTER T-SERIES RACING WHEELS
"T300 RS*, T300 Ferrari GTE*, T500 RS*, Ferrari F1 Wheel Integral T500* and TX Racing Wheel Ferrari 458 Italia Edition*
*Sold separately"

DETACHABLE WHEEL FEATURING THE THRUSTMASTER QUICK RELEASE SYSTEM
"Detachable wheel featuring Thrustmaster Quick Release system.
Quickly and easily switch from one wheel to another (599XX EVO 30 Wheel / GT Wheel / PS Wheel / Ferrari F1 Wheel / Ferrari 458 Challenge Wheel / Ferrari 458 Italia Wheel*)
*Sold separately"