B450 GAMING PLUS MAX
RED GAMING DNA
1

BIOS Flashback Button

2

Gaming Device Port

3

LAN Port

4

AMD Turbo USB 3.2 Gen2

5

Golden Audio Jacks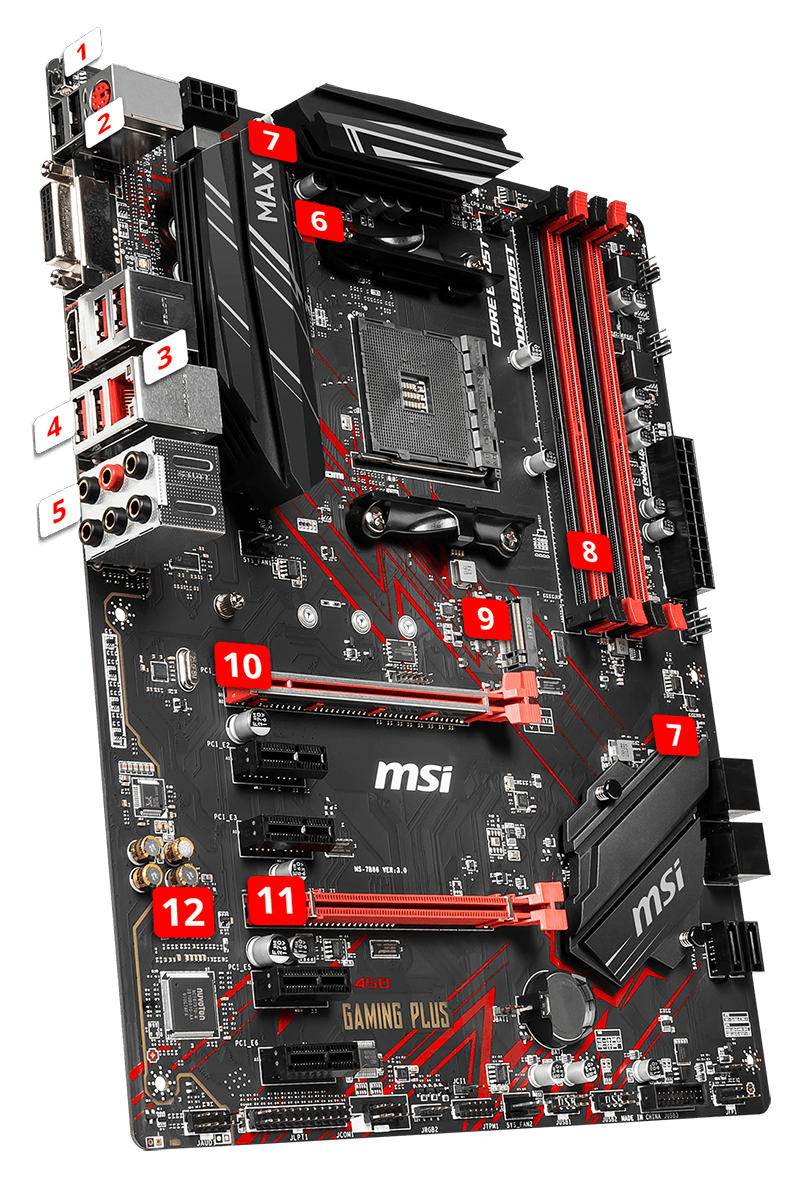 6

Core Boost
Optimized power circuits let GAMING PLUS MAX unleash maximum performance

7

Gaming Heat Sinks
Designed for maximum cooling

8

DDR4 Boost
Optimized traces and isolated memory circuitry

9

Turbo M.2
NVMe support, up to 32Gb/s using PCI-Express Gen3 x4, supports STORE MI

10

PCI-E Steel Armor
Reinforced and shielded connector

11

PCI-E Steel Slot
Reinforced against bending

12

Audio Boost with amplifier
Optimized gaming audio enhanced with Nahimic 3

ENHANCED BIOS COMPATIBILITY & CROSS-GEN RYZEN SUPPORT
MAX motherboards have been upgraded to support multiple Ryzen processor generations including Ryzen 3000 series processors. Get more with Click BIOS 5, designed with an easy to use layout and advanced system tuning capabilities.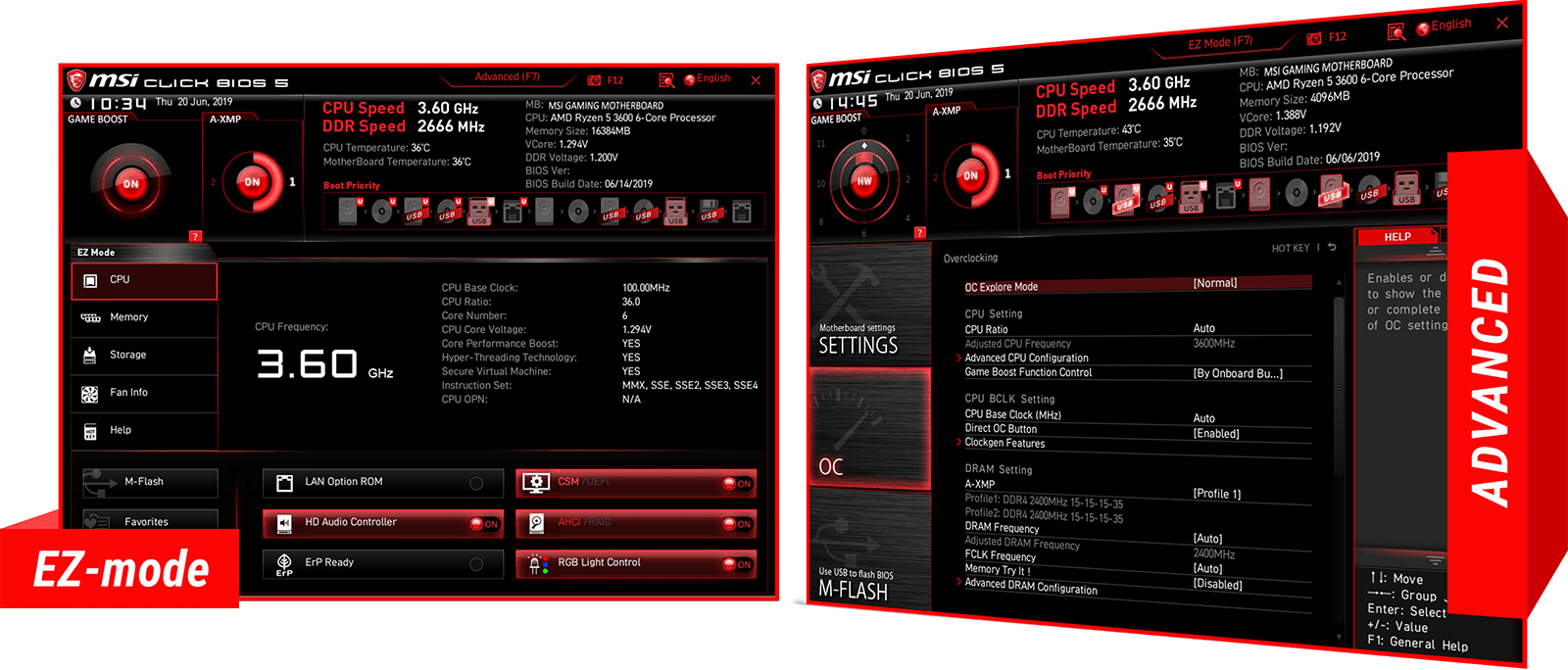 CORE BOOST
Core Boost is the latest advancement of MSI's motherboard CPU power delivery system. A reserved zone of premium power delivery components on an optimized circuit design results in a highly efficient power system capable of precise current output to the CPU.
YOUR IN-GAME ADVANTAGE
Outsmart and outperform your opponents in-game using an array of unique MSI GAMING tools. Clever hardware & software tools, created to keep you one step ahead of the competition and boost your skills.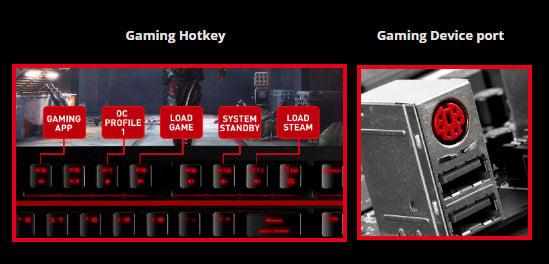 AMPLIFY YOUR GAME WITH AUDIO BOOST
Like a dedicated sound card, Audio Boost offers a HD audio processor, dedicated amplifier and high quality audio capacitors, all physically isolated from the rest of the motherboard circuitry to ensure the purest audio signal to locate enemies with pin-point accuracy.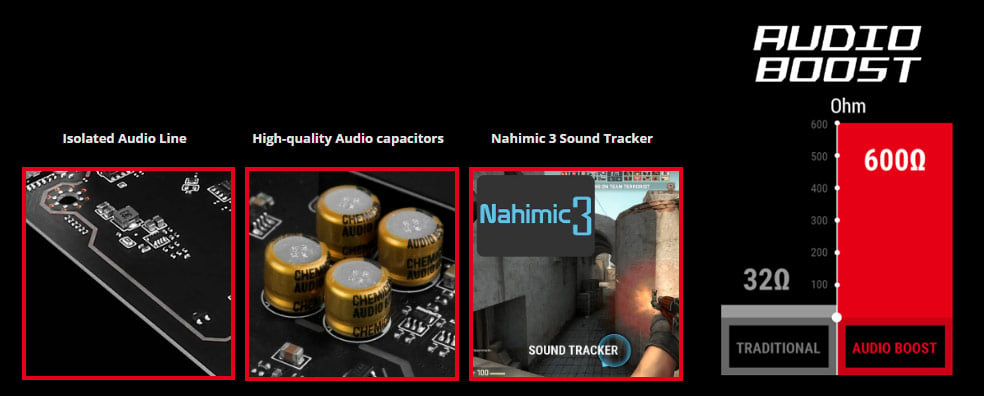 MAXIMIZE YOUR USB-DEVICE PERFORMANCE
Transfer your favorite games, music and movies over USB faster than ever. MSI offers a wide variety of options to connect and boost your USB 3.2 devices!

UNMATCHED MEMORY PERFORMANCE
MSI takes memory stability and performance to the extreme. We've designed an optimized memory circuit design for reliability and tested compatibility extensively in partnership with major memory manufacturers.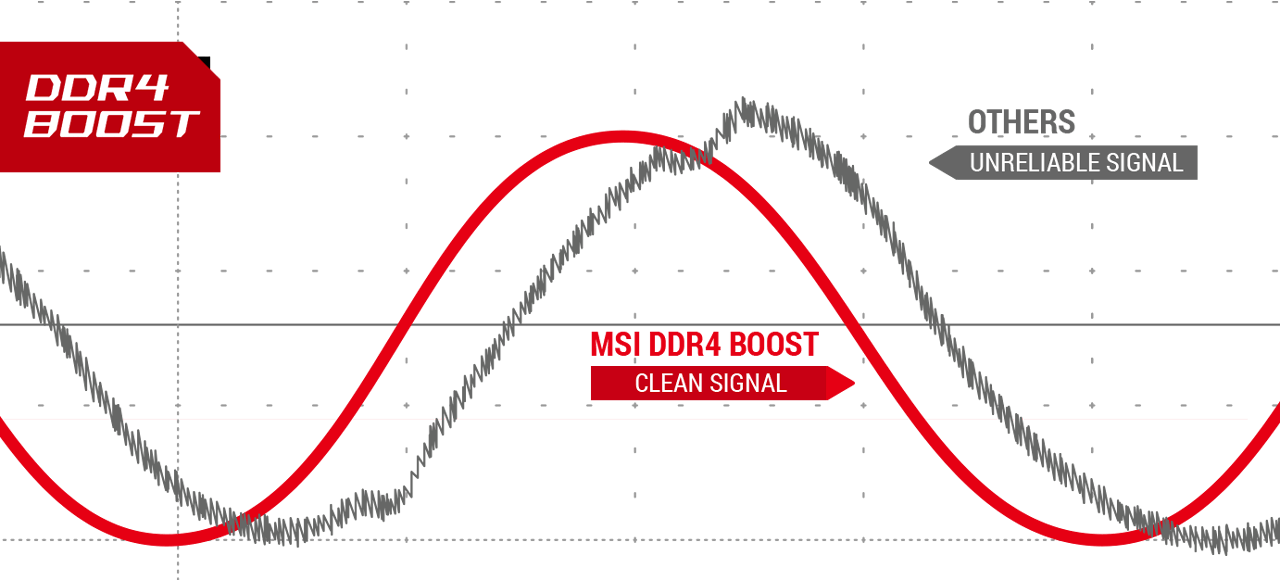 BEST COMPATIBILITY
Get more out of high-performance RAM with DDR4 Boost. The memory circuit design has been optimized for short and fast transmission on a reserved section of the motherboard fully isolated from any other circuit.

EXTREME STORAGE PERFORMANCE: TURBO M.2
Enjoy a blazing fast system boot up and insanely quick loading of applications and data. Delivering speeds up to 32Gb/s per device using Gen3 x4.

FORTIFY YOUR SYSTEM WITH PCI-E STEEL ARMOR
MSI PCI Express Steel Armor slots are secured to the motherboard with extra solder points and support the weight of heavy graphics cards. When every advantage in games counts, Steel Armor shields the point of contact from electromagnetic interference.