Use genuine Brother laser printer supplies to print perfectly! Genuine Brother laser printer supplies are manufactured to the highest standards and are rigorously tested. They offer better print quality, maximum reliability, and a more consistent yield, as well as great compatibility. Genuine Brother toner and other laser printer accessories are the best way to protect your investment and ensure optimal performance from your Brother laser printer.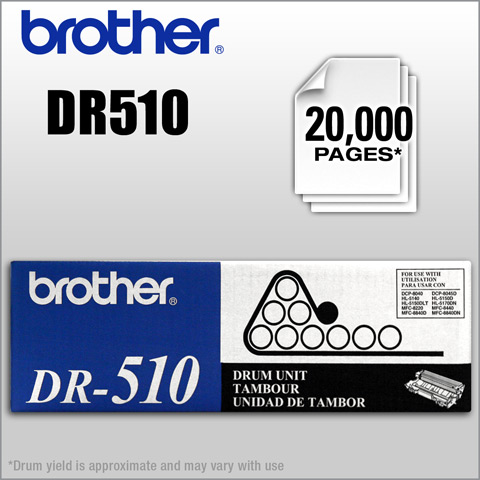 Exceptional print quality
Genuine Brother toner delicately balances toner particle size, shape, and color pigmentation to provide an even flow of toner distribution on the paper. Brother's chemically produced toner (CPT) also helps maximize print quality and performance. 99% of pages printed with Brother printer cartridges were considered acceptable for all uses, including the most demanding brand documents (Print samples were graded by a team of multiple experience print quality graders. Brand documents were those judged to representative of a company brand, usually external, with a high expectation of quality.).

Better cartridge reliability
None of the Brother printer cartridges were considered low quality.

More consistent cartridge yield
Brother cartridges provided a more consistent yield across cartridges.

Designed to work together
Each Brother laser printer is designed to work at pre-set temperatures that are matched exactly to each of the individual toner formulations. Each individual cartridge component is designed to work with the others to ensure quality and reliability.

Save money
Many Brother toner cartridges are available in a variety of cartridge types, including high-yield and super high-yield, to help you save money.