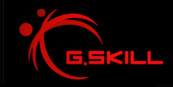 G.SKILL RipjawsX Series DDR3 Memory Kit
Universal Compatibility and Superior Quality
Whether you're a gaming enthusiast or a high-end system builder, you can count on the performance and reliability of the G.SKILL RipjawsX Series DDR3 memory kit.
The G.SKILL RipjawsX Series DDR3 memory kit is specially designed to complement dual-channel capable systems. It is tested under G.SKILL's rigorous testing process to ensure the best performance, compatibility, and stability on both AMD and Intel systems. It delivers optimum speed and low latency, thus helping efficiently address the demanding needs in work and entertainment. And, it supports XMP 2.0 profiles for trouble-free automatic overclocking. The stylish heat spreader not only provides superior cooling efficiency, but also lets you show off your rig in style.
Award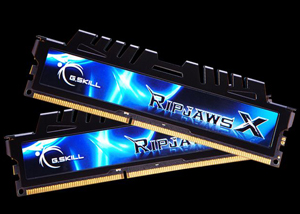 Chosen By Overclockers
Enthusiasts' choice can't be wrong. Building on the world-class performance and overclockability, G.SKILL RipjawsX series DDR3 memory has been voted as the Best Memory Series by the community of the overclockers in 2011! If you need a high performance and high quality kit to complete your enthusiast PC, look no further.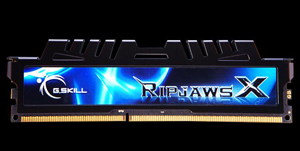 Optimal Compatibility and Superior Quality
Unparalleled DDR3 memory solution, the RipjawsX Series is the memory of choice. Specifically designed to complement dual-channel capable systems and optimized for the widest compatibility with Intel and AMD platforms, each RipjawsX memory kit is put through numerous compatibility and stress tests. As a result of the strict quality control, RipjawsX offers the highest quality, fastest speed, lowest timing, and firmest stability.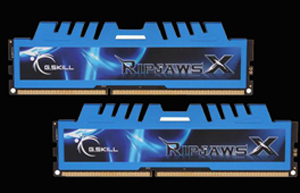 Stylish Heat Spreader Design Keeps It Cool
Sporting a sleek and stylish heat spreader, heat dissipation is maximized by increasing surface area for cool air to pass over while your system is gaming or computing. The hollow teeth-like heat spreader fins is made from aluminum and designed to allow maximum air flow for maximum cooling efficiency.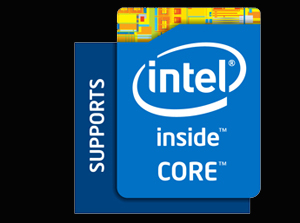 Intel XMP Support
All G.SKILL DDR3 memory come with the latest Intel XMP standard developed for Intel platform. It provides PC enthusiasts an entirely trouble free overclocking experience to boost their Intel systems for extreme levels of performance, while retaining system stability.