The NA-HC4 chromax.black heatsink covers are an add-on accessory for Noctua's award-winning NH-D15, NH-D15S and NH-D15 SE-AM4 CPU coolers. Made from high-quality aluminium with black powder-coating finish, they allow users to give the cooler a sleek stealth look that is right at home in all-black builds and goes nicely with many other popular colour schemes. Thanks to the easy, straightforward installation, changing the looks of your NH-D15(S) cooler only takes a few minutes and doesn't even require taking it off the CPU. Combined with chromax.black.swap edition NF-A15, fans, the two NA-HC4 chromax.black covers give you the option to turn your NH-D15(S) into an all-black powerhouse that looks just as great as it cools.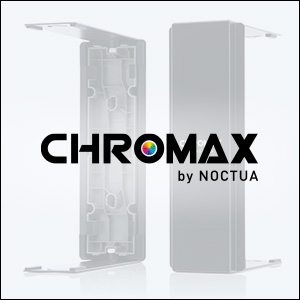 chromax.black design
| | |
| --- | --- |
| The NA-HC4 chromax.black editon features a deep black powder-coating finish that gives a unique, sleek stealth look when combined with black industrialPPC or chromax.black.swap fans and chromax.black anti-vibration pads. What a match for black motherboards, case interiors and all-black builds! | |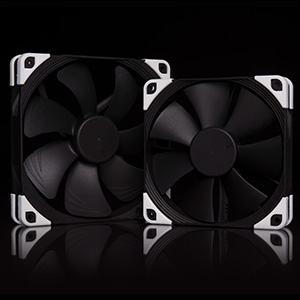 Match with industrialPPC or chromax fans and pads
| | |
| --- | --- |
| Noctua's chromax line heatsink covers are a perfect match for the black industrialPPC and chromax.black.swap fans, both of which can be colour-customised using chromax anti-vibration pads and cables (available in black, white, red, blue, green and yellow). | |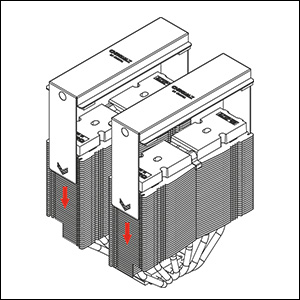 Easy installation
| | |
| --- | --- |
| Installing Noctua's chromax line heatsink covers is child's play: Put the fixture on top of the cooler, secure it with the steel clip, slide on the cover until the magnets snap into place - done! You don't even have to remove the cooler from the CPU or take off the fan. | |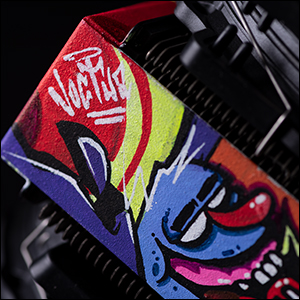 Endless options for customisation
Do you want to give your entire heatsink a custom colour to take things one step further? While spray-painting heatsinks is difficult and reduces performance, Noctua's powder-coated chromax covers can easily be repainted with custom colours and decorations.