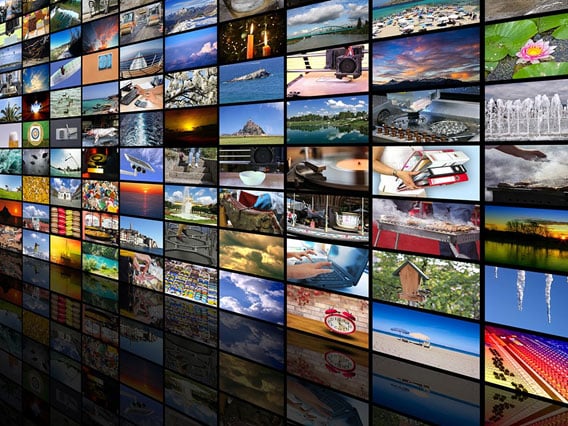 Nippon Labs HDMI 2.0 Male-to-Male High-Speed Cable
The Nippon Labs High-Speed HDMI cable offers a fast and easy way to connect an HDMI-compatible audio/video source device to your HDMI TV/monitor. With it, you can transfer high-quality digital video (including 4K UHD video), digital audio, and inter-component control signals all in one compact, high-performance connection. The built-in Audio Return Channel (ARC) allows you to transfer TV-originated sound like from apps and tuners to external receivers/amplifiers—no additional audio connection is needed. Moreover, the versatile cable supports Ethernet channel, so you can share your Internet connection among multiple devices without the need for a separate Ethernet cable. Its superb build materials, triple shielding and gold-plated connectors ensure best possible signal quality and exceptional durability you can count on.
Available in multiple cable lengths to meet your needs.
High-Resolution Pictures and Deeper Colors
You'll experience clear, vibrant colors because this cable meets the High-Speed HDMI standards. Providing you with transfer rates up to 18Gbps, it supports all images including 3D, Full HD 1080p, Ultra HD (2K and 4K), and deep color.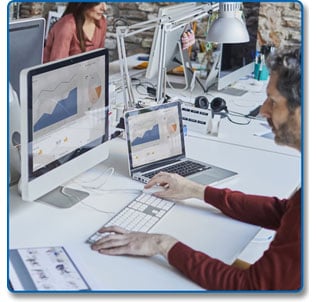 4K HDR HDMI Cable
High-Speed HDMI cables support 4K, HDR, and are also known as HDMI 2.0.
The latest HDMI 2.0 standard significantly increases the bandwidth up to 18Gbps, as well as being backward compatible with all previous HDMI standards.
Supports Ethernet, 3D, 4K video and Audio Return Channel (ARC), HDCP 2.2, 48-bit Deep Color, 32 audio channels and Dolby 7.1.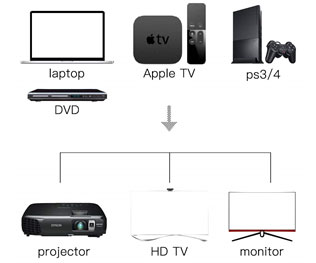 Ultimate 4K Device Companion
Connect your Blu-ray player, Apple TV 4K, Fire TV, Roku Ultra, cable box, PS4/PS3, Xbox One/Xbox 360, Nintendo Wii, Wii U or other HDMI compatible devices to your Ultra 4K UHD TV, HDTV, monitor or projector.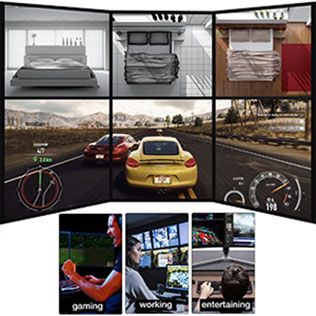 Superior Quality Ensures a Flawless Signal Transfer
The gold-plated connectors withstand corrosion and ensure lossless data transmission at the point of contact. With its three-layer cable shielding, it resists EMI and RFI interference effectively and ensures amazing data integrity.
High-Speed HDMI A-Male to A-Male Cable
HDMI Cable is ideal for working, video streaming and gaming. With this HDMI cable, you could enjoy unparalleled video quality, crisp and accurate sound, and buffer-free Ethernet.
Authentic Audio & Video
HDMI cable enables you to transmit high-resolution sound formats. Ethernet & Audio Return Channel eliminates all network & audio cables between devices. High-Speed HDMI 2.0 cable significantly extends bandwidth of up to 18Gbps. Enjoy HD video and digital audio combined into one cable with the Ethernet-ready High-Speed HDMI cable.