Powerful Expandability with Supreme Computing Power

Model: Z10PE-D16
---
Overview
ASUS Z10PE-D16 is perfectly built for expandability and extreme computing performance. ASUS Z10PE-D16 has mass storage capacity, along with an M.2 slot for added flexibility, and is engineered with premium components for premium efficiency. Together with optimized user experience and an intuitive remote-management solution, Z10PE-D16 is ideal for enterprise general purpose and being the computing / memcache node in the data center.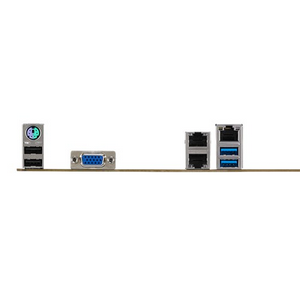 ---
Mass Storage Capacity and Additional OS Storage
Z10PE-D16 is equipped with ten 6Gbps SATA ports, offering support for mass storage capacity. In an alternative configuration, Z10PE-D16 has nine 6Gbps SATA and an M.2 slot for a solid-state drive — ideal for an operating system boot drive! In this generation, ASUS has a whole new PIKE solution - a standard PCI-E form factor to equip you with multiple PIKE II cards on one motherboard, maximizing the expandability and utilizations. Just placing the PIKE II card on the board, the Z10PE-D16 can immediately enlarge its capacity, upgrading to a 12G solution and improving the performance. This is one great upgrade option.
Five Expansion Slots
Z10PE-D16 has great expandability with five expansion ports: three PCI Express 3.0 x16 slots and two PCI Express 3.0 x8 slots. Additionally, Z10PE-D16 is equipped for a diverse range of applications, including the use of multiple host bus adapters (HBA).
Premium Components for Premium Efficiency
ASUS Z10 Server Board Series are the premium power solution, featuring hand-chosen components and providing premium efficiency of up to 94%. The premium power solution consists of four pillars to achieve its 94% premium efficiency: Beat Thermal Choke, Dr. MOS, 12K capacitor, and Digi+ VRM. A special fin design of Beat-Thermal-Choke results in 37 - 41°F (3 - 5°C)-lower choke temperatures and higher stability, and translates into minimal-loss power delivery. The Dr. MOS is a proven stable circuit integrated MOSFET, which optimizes the switching performance and contributes to system efficiency. ASUS DIGI+ VRM design empowers users with superior flexibility and has the perfect precision to ensure optimized performance, extreme system stability. Moreover, ASUS is the world's first server manufacturer to introduce 12K solid capacitors which are able to withstand up to 1,200,000 hours of temperatures as high as 149°F (65°C) (12K hours @ 221°F (105°C)). These 12K capacitors can also lower equivalent series resistance (ESR) and thus increase efficiency and minimal heat generation.
Quick Initialization Guidance
The ASUS Z10 Series features quick initialization guidance, letting users initialize the system in seconds; furthermore, users are able to their diagnose system instantly through POST code message in the POST stage. The quick initialization guidance during the POST includes two phases. In phase 1, the POST screen appears in seconds to give users instant access to system initializing status. In phase 2, device scanning information and two-digit POST code messages are available to give users a total understanding of the startup process and to clearly indicate boot-up status, making maintenance easy.
Complete Remote Server Management
The ASMB8-iKVM (IPMI 2.0-compliant) enables remote update BIOS, standalone KVM/Java utility, video recording, and BSOD capture. Since it's based on out-of-band management, even if the server operating system is down or offline, the KVM module can still provide round-the-clock remote monitoring and diagnosis through a user-friendly web-based graphical interface via all major browsers. In addition, ASWM Enterprise software provides one-to-multiple centralized management, including BIOS flash, software dispatch, task scheduler, remote control, and power control, all through a colorful and informative graphical interface. Through ASUS remote management solutions, users will save time and effort on server management and trouble-shooting.
---