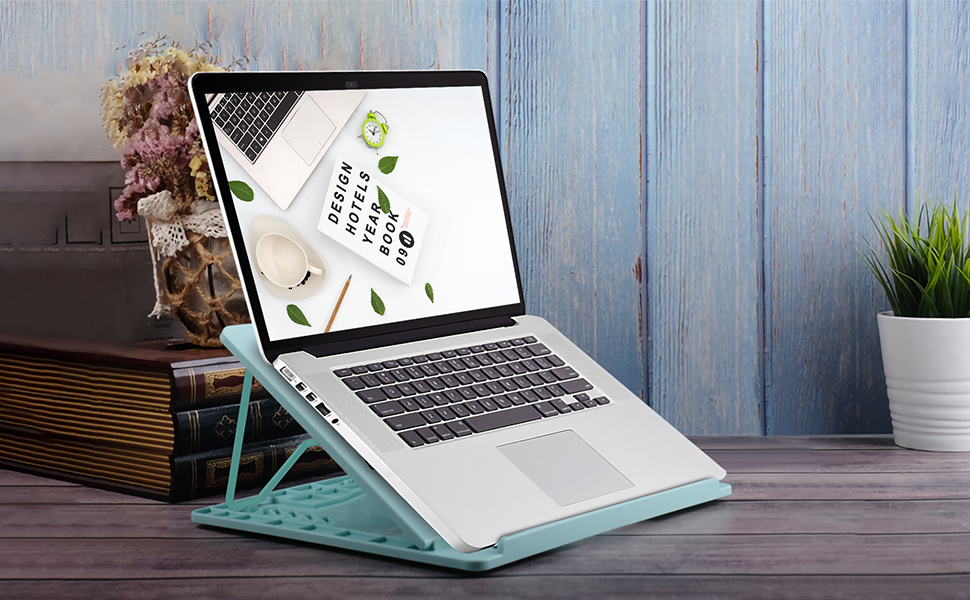 If you always have knots in your neck/shoulders from bending over the screen, and this laptop stand has helped tremendously. Use your laptop with this stand, raising the laptop to a similar height as your head will help prevent eyestrain and neck pain.
It is portable and lightweight and the stand folds down compact enough to fit in a backpack for sure. You would have no problem bringing it on a plane or anywhere else.
Works great with most our laptops. Easily adjusts to the just the right tilt so it makes typing so much better. The rubber pads protect your computer from scratches and whatever may be on the table at school, the library, or at home.
Specification:
Color: Macaron Green
Weight: 1.33 LB
Dimension: 11" x 9.8" x 0.787"
Ergonomic Settings: 6
Adjustable Angle: 22.75 - 30 degrees
Pattern: Regular Hexagonal Hollow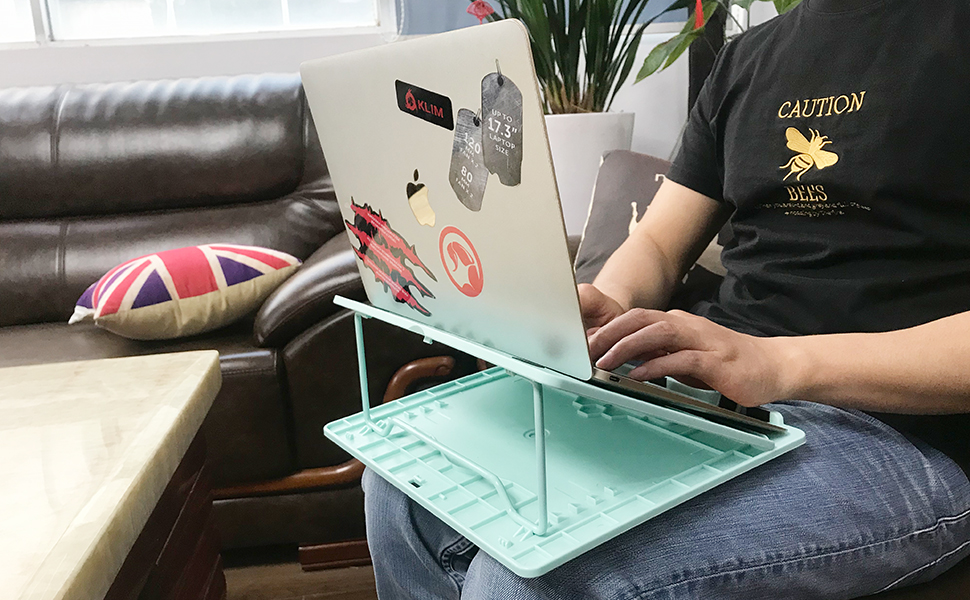 The laptop computer stand adjustable height has a flat surface, which gives your more convenience, on a desk, sofa, bed, your lap, even your stomach.
Portable:
This slim laptop stand is very lightweight for you to carry with your backpack or handbag from place to place, like office, meeting room, sofa, bed room, even travelling.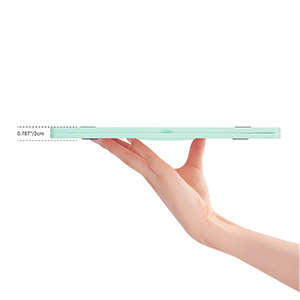 Lightweight:
The laptop computer stand adjustable weighs 1.33lb and 0.787" thin with a handle, which allows you to take it easily. Easy to fold and unfold.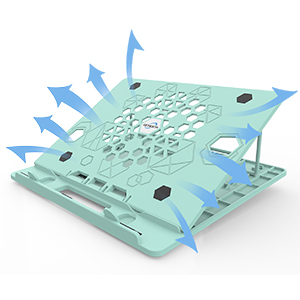 More Airflow:
The beautiful honeycomb hexagonal hollow on the surface allows more airflow, and your laptop will work better. The raised height will enhance the performance.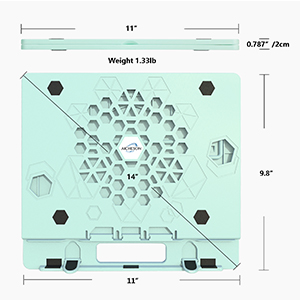 Wide Compatible:
The ventilated laptop stand has a suitable size with 11" long, 9.8" wide, it's wide enough to fit almost 10"-15.6" laptops.