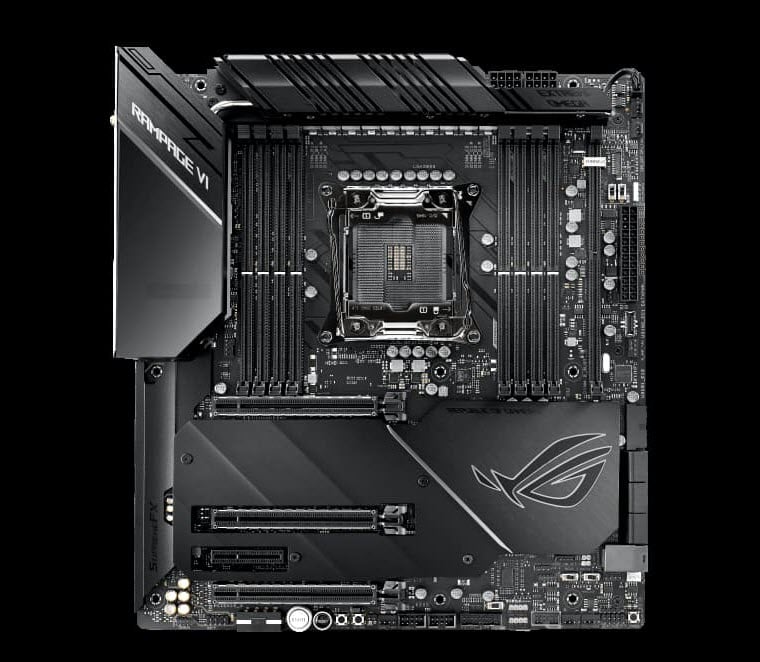 ROG Rampage VI Extreme Omega
Intel X299 EATX Gaming Motherboard
The ROG Rampage VI Extreme Omega is meticulously designed and crafted for building an ultimate Intel X299 high end desktop (HEDT) platform. By using only top-quality components and adopting comprehensive cooling solution, it makes all components—such as Intel high core count (HCC) Core X-Series processor, 4266MHz+ DDR4 memory and M.2 SSDs—perform at peak performance consistently. Communication between all components and even with peripherals and the network will be always carried out flat out to make your system a true juggernaut. And with a plethora of intuitive utilities, you can easily fine-tune your system and customize RGB lighting for optimal computing experience.
PERFORMANCE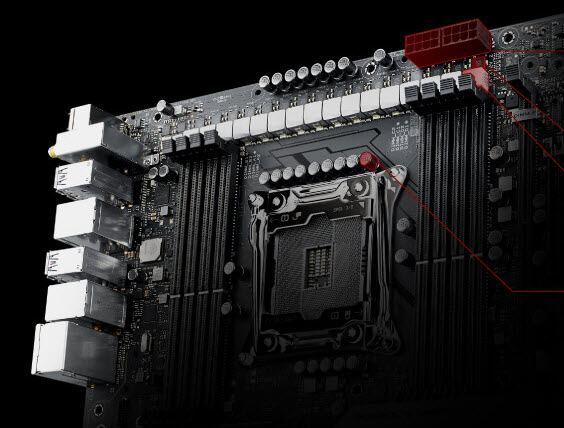 Power Design That Bucks Trends
The monstrous compute power of high core count (HCC) processors necessitates a power circuit that rapidly responds to massive current swings. And those demands increase exponentially when the CPU is overclocked. Featuring an array of 16 strategically paired power stages, the Omega's VRM is geared for any workload and all operating conditions.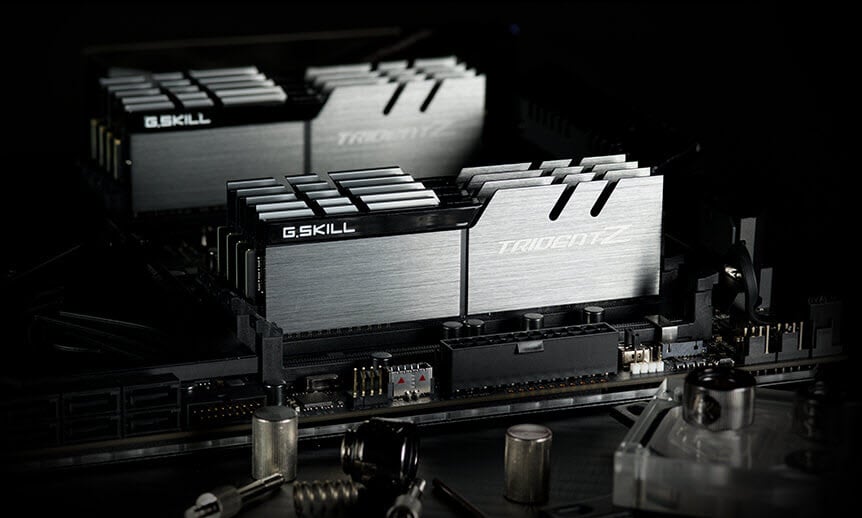 DDR4 4266MHz+
HCC processors crunching multi-threaded compute workloads can demand colossal memory space and bandwidth. The Omega features choice Optimem II enhancements to maximize signal integrity and drive high-density memory configurations to speeds previously reserved for low-capacity setups.
COOLING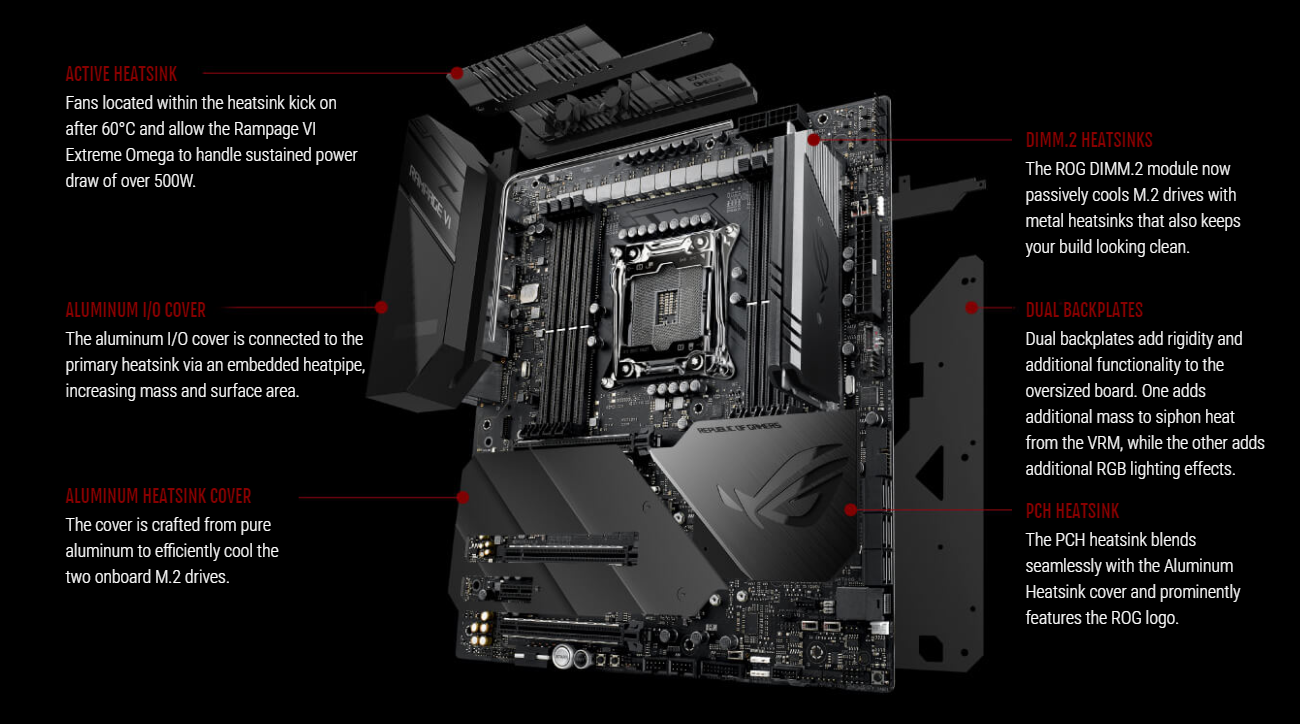 Multiple temperature sources
Each header can be set to monitor and react to three user-configurable thermal sensors for workload-based cooling. And all settings can be easily managed by Fan Xpert 4 or UEFI.
4-pin PWM/DC fan
Every onboard header supports auto-detection of PWM or DC fans.
Heatsink fan
A dedicated header for onboard heatsink fan.
Bundled Fan Extension Card II
Includes six additional DC or PWM fan headers, plus three thermal-probe headers.
Water pump+
A dedicated header that can supply over 3A to high-performance PWM or DC water pumps.
Water in/out
Enables monitoring of temperatures at the input/output of any component.
Water flow
Enables constant monitoring of flow rate of the entire loop.
Water-block header
A special connector that lets water blocks designed for the ROG Rampage VI Extreme Omega provide flow, temperature and leakage data.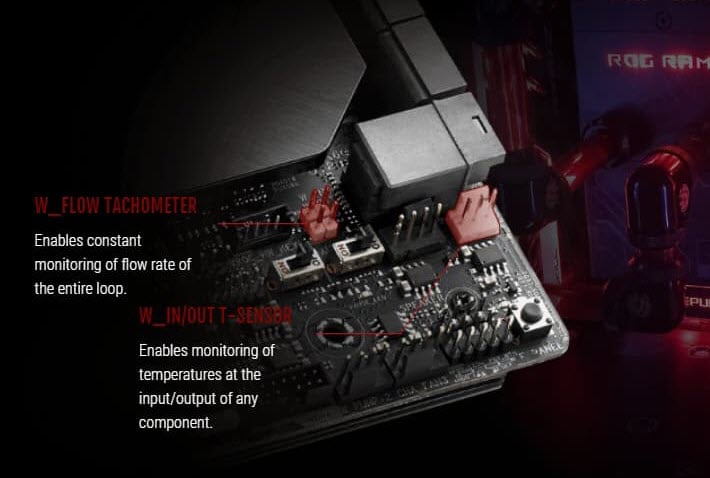 Rog Water-cooling Zone
ROG Water-Cooling Zone's dual water-temperature headers and flow-rate header feed information straight into the AI Suite utility, so you can keep track of coolant temperatures, and the flow rate of the entire loop.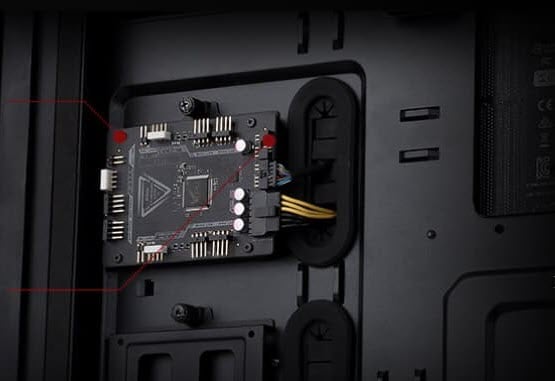 Fan Extension Card II
ROG Rampage VI Extreme Omega includes our new Fan Extension Card II, which adds six headers that are controllable via FanXpert 4. The card has three temperature-sensor headers to complement the one available onboard and, more importantly, it comes with three thermistors that you can affix to different components. In addition to supplying extra headers for cooling, it has three primed for RGB LED strips.
SOFTWARE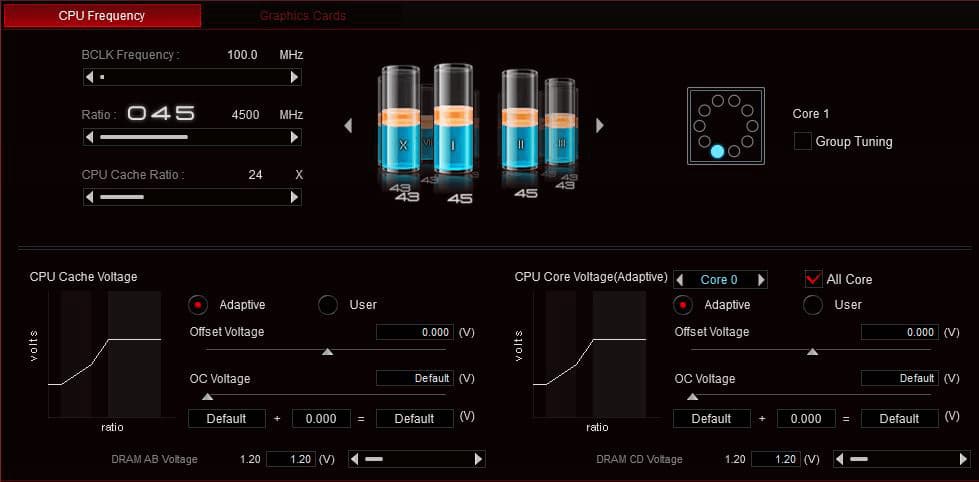 Performance Level up
AI Suite 3's dashboard-style control panel lets you fine-tune almost every aspect of your Rampage VI Extreme Omega system. Get the best balance between performance, cooling, stability, and efficiency via one simple and intuitive interface.
Easy-to-use UEFI BIOS
The UEFI BIOS is an early waypoint on any PC-building journey, and Rampage VI Extreme Omega offers one of the best in the business.
CONNECTIVITY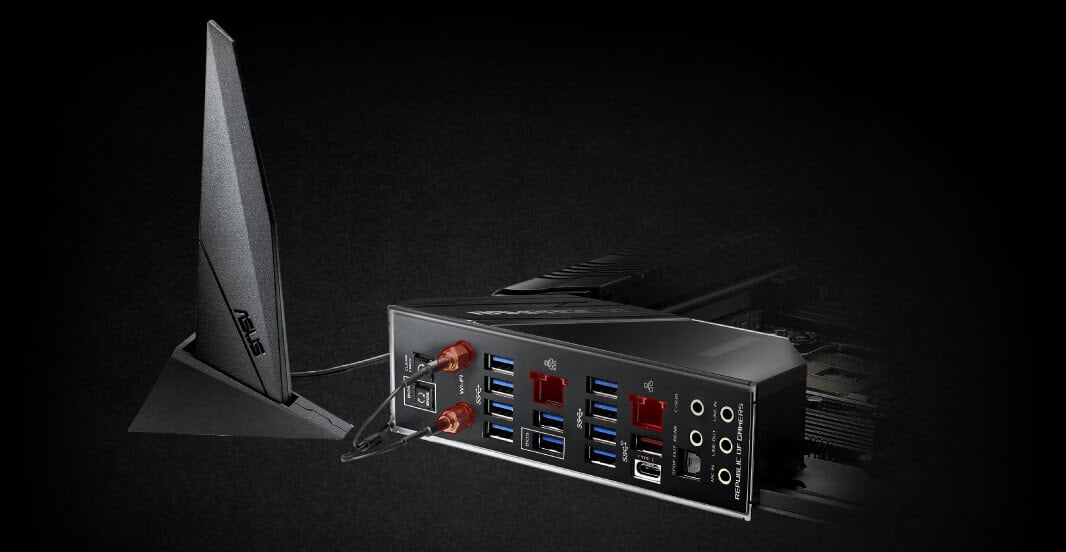 Intel Integrated Ultra Wi-Fi Support
ROG Rampage VI Extreme Omega features Intel Wireless-AC 9260 Wi-Fi (802.11ac) with 2x2 MU-MIMO and HT160 support for wireless speeds of up to 1.73Gbps.* In fact, the integrated adapter pushes wireless data up to 2X faster than other Wi-Fi solutions—so you'll get fast, smooth transfers, even when your rig is further away from the router. Intel Wireless-AC 9260 also offers Bluetooth 5.0 for connections that are up to 2X faster than ever before, and with up to 4X the range.
* Actual speed varies, and depends on networking conditions.
10Gbps Onboard Ethernet
Designed for the demanding requirements of power users and content creators who push the envelope, 10Gbps onboard LAN plugs you into a new era of home networking. With up to 10X the bandwidth of standard gigabit Ethernet, you'll enjoy streaming uncompressed 4K UHD videos, and backups and file transfers that are faster than ever before. And there's also support for intermediate 2.5Gbps and 5Gbps connectivity, allowing you to step up to faster networks for maximum flexibility. Choose the bandwidth that meets your needs and enjoy ultra-low latency at any speed.
* Minimum Category 6 network cables required for 10Gbps operation. Category 5e cables support up to 5Gbps.
Intel Ethernet
ROG Rampage VI Extreme Omega features the latest Intel Ethernet (I219-V) for faster, smoother gaming. This Intel controller has a natural synergy with Intel processors and chipsets, reducing CPU overhead and offering exceptionally high TCP and UDP throughput—so there's more power for games and other tasks.
SupremeFX
ROG is renowned for superior onboard audio, and Rampage VI Extreme Omega is no exception. The front-panel headphone output features a SABRE9018Q2C integrated DAC/amp capable of reaching -115dB THD+N to provide playback that convey all the subtlety and nuances of the audio track. The improved resolution derived from the ESS Hyperstream DAC architecture expands the soundstage to give a better sense of positioning. Beyond resolution, the 121dB DNR provides an extremely low noise-floor, further accentuating dynamics and punch. And, when you want to shift priority to musicality, our Sonic Studio software provides an array of EQ options, allowing the sound signature to be tweaked to suit your cans.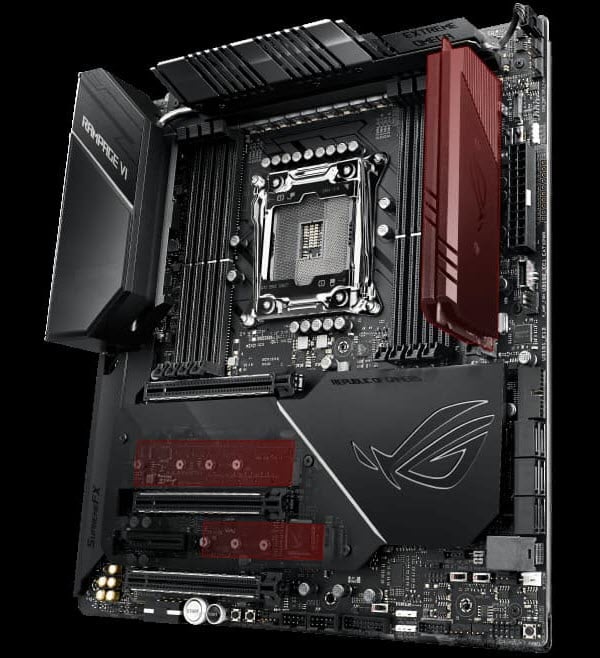 Rampage VI Extreme Omega comes equipped with four M.2 slots to let you take full advantage of Intel VROC NVMe RAID for ultimate SSD storage speeds.
VROC
Use an onboard M.2 slot and the exclusive ROG DIMM.2 module to take advantage of Intel's Virtual RAID on CPU (VROC) feature* by connecting the three M.2 drives in RAID configurations. With VROC, your RAID arrays are easily configured to be bootable, and traditional DMI bottlenecks are eliminated so your storage is not held back by other traffic.
* Additional purchase of Intel VROC hardware key required for RAID 1, 5 or 10
PCH RAID
Wired directly to the X299 PCH, the lower onboard M.2 slot can be used in chipset-based RAID configurations to improve storage performance or provide a layer of redundancy.
PERSONALIZED FOR YOU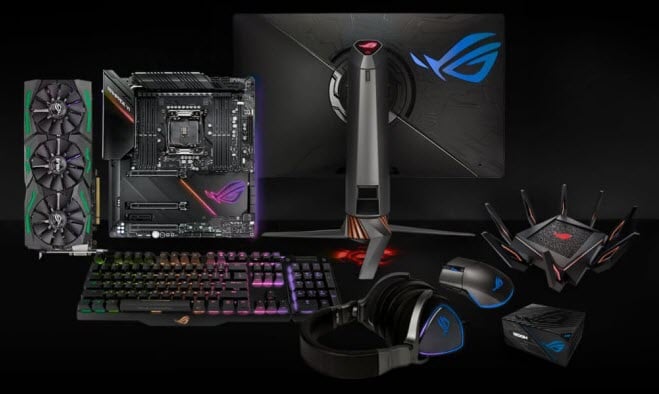 AURA SYNC
Gear up with ROG components, from graphics and monitors to mice and keyboards, and up your game with complementary aesthetics, control and compatibility. The ROG ecosystem is more extensive than any competing brand, so enjoy greater choice as your system expands.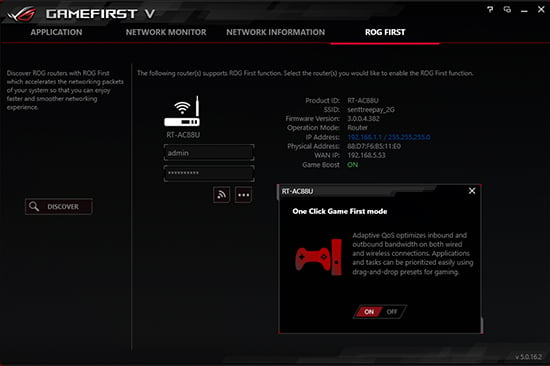 GAMEFIRST V
Interface directly with a ROG router and automatically configure QoS to prioritize network bandwidth to games.
RAMCACHE III
Automatically caches all your storage devices to maximize your system's resources
SONIC STUDIO III
The new Sonic Studio Link now allows you to apply Sonic Studio effects on all playback devices. Simply press the Sonic Studio Link button to enjoy the effect on any playback devices.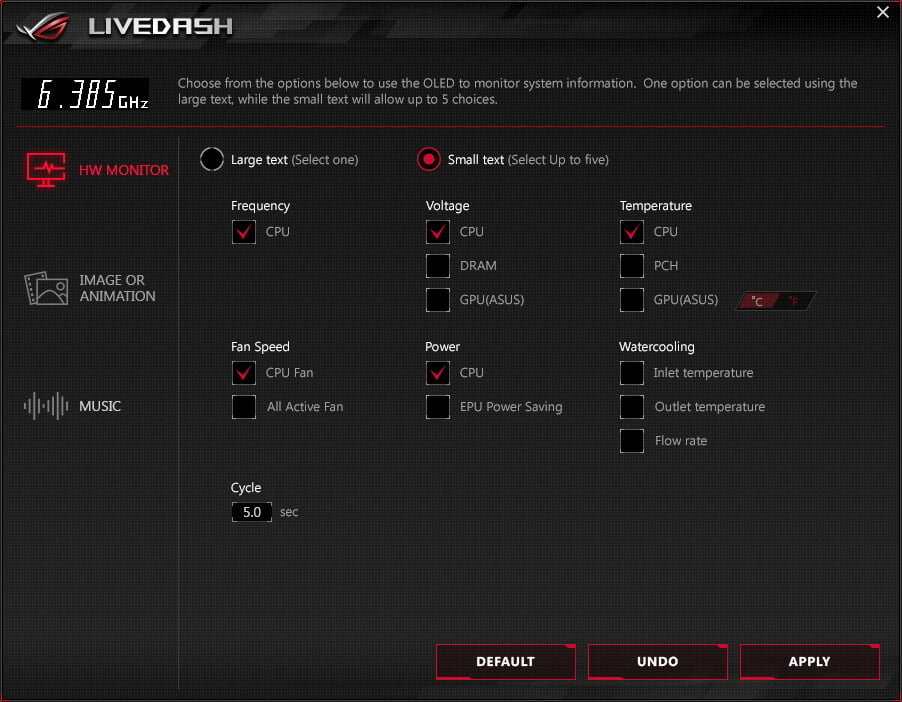 LIVEDASH
During the power-on, self-test (POST) phase, LiveDash shows key progress stats, in simple language and via traditional POST codes. Then, during normal operation, the vibrant panel shows a choice of CPU frequency, device temperatures, fan speeds or information from the Water Cooling Zone.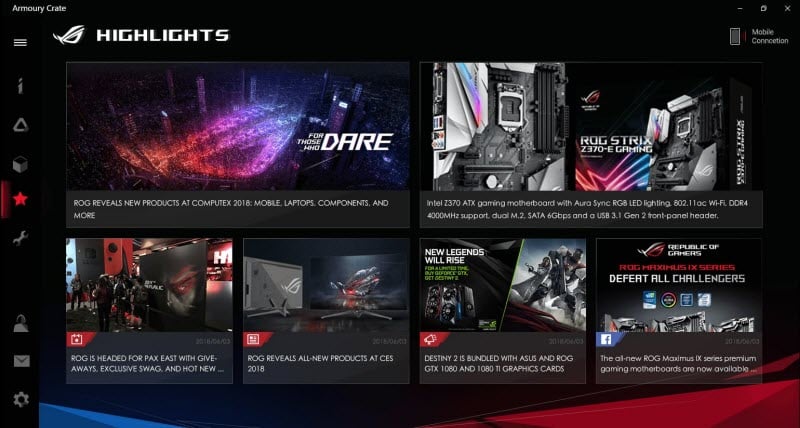 ARMOURY CRATE
The brand-new Armoury Crate portal keeps you updated with the latest drivers and BIOS releases. Its easy-to-use UI can be configured to show a variety of information, including security updates, bug patches, the latest ROG news, gaming events and special offers.
Note:
Specifications and features vary by model, and all images are illustrative. Please refer specification pages for full details.