Only suitable for version 2.0, if you are not sure, you can send the motherboard model, we will confirm

Note:
1. Before purchasing,please check the motherboard manual to confirm that your motherboard supports TPM2.0 technology, you can check the motherboard official website
2. Some motherboards need to plug in the TPM module or update to the latest BIOS to enable the TPM option.
3. Please cancel other security technologies of the computer before installation.
4. Before inserting the module, please turn off the power and find the position of the pin with TPM written on the foot.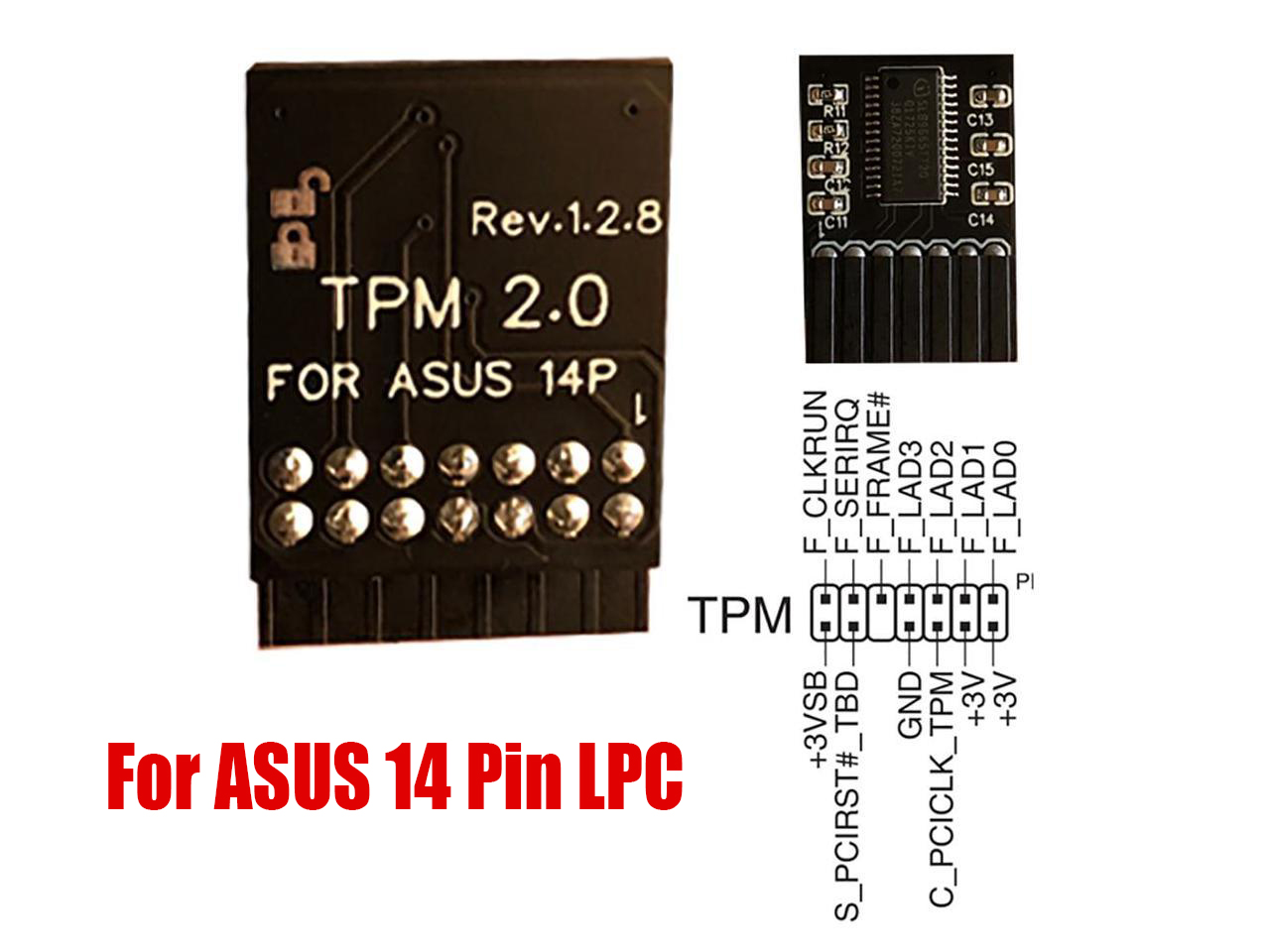 Description:
Model: TPM 2.0
Fit:For ASUS 14 Pin LPC
Key: prevent reverse insertion
Please cut off the power to install the module, check the gap and then insert it. Some motherboard interfaces will not be used for a long time. If there is oxidation and rust, please polish it first.
Find the corresponding location of the TPM plug.
Include:1PC