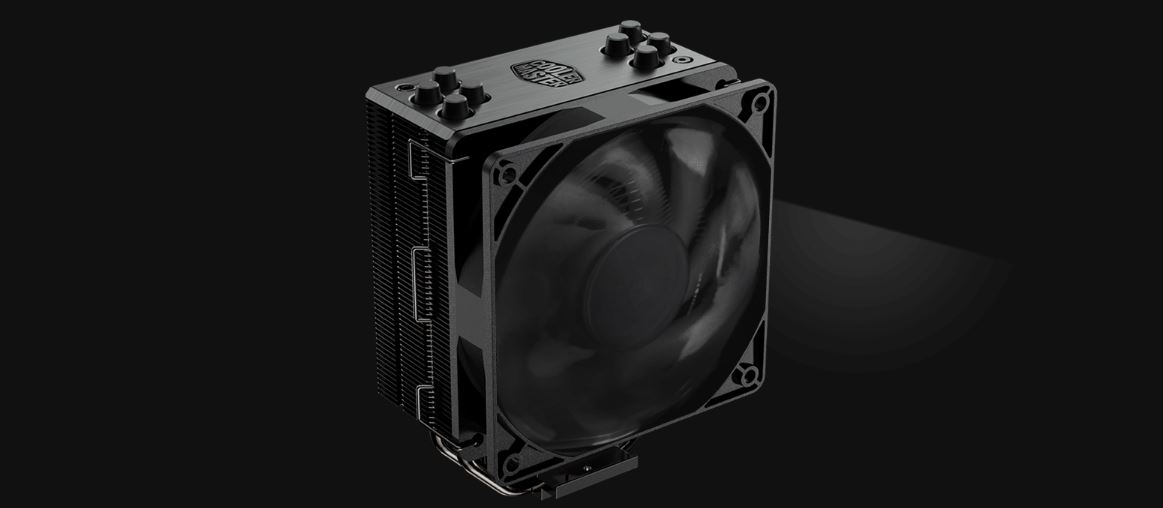 COOLER MASTER HYPER 212 BLACK EDITION CPU FAN
Give your CPU high-performance cooling and understated style with the Cooler Master Hyper 212 Black Edition CPU cooler. The stacked fin array and the nickel-plated, jet-black boost airflow and radiation cooling. It is whisper quiet in operating thanks to Silent Driver IC technology and helicopter-inspired blades. The four direct-contact heat pipes with Direct Contact Technology deliver optimized conductivity. It comes with a thermal paste syringe and a plastic seal cover the base.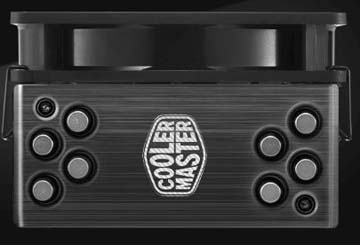 SLEEK FINISHING
The low-key anodized gun-metal black with brushed aluminum on the top cover make this air cooler have a look that speaks volumes.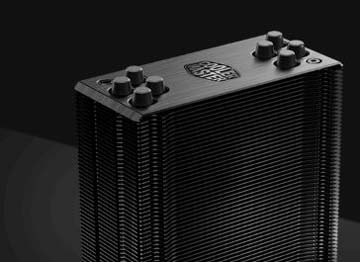 PRECISE AIRFLOW WITH A NICKLE BLACK
The stacked fin array lets cooler air flow into the heat sink with minimum resistance, while the nickel-plated, jet-black construction delivers outstanding radiation-cooling performance.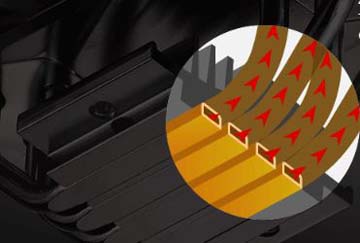 DIRECT CONTACT TECHNOLOGY
Four heat pipes with exclusive Direct Contact Technology provide fast heat transfer, making sure the CPU is running at peak performance.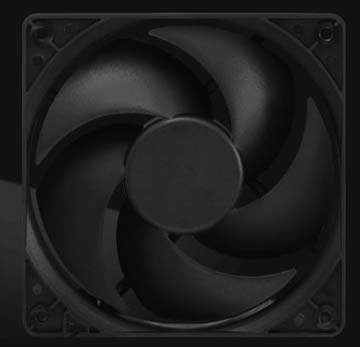 SILENT TECHNOLOGY
Driven by exclusive Silent Driver IC technology, overall system noise and power output will be reduced to a minimum. The design of the Hyper 212's fan blade is inspired by helicopters and is less prone to vibrations.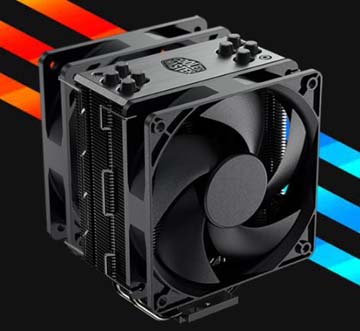 OPTIONAL PUSH-PULL FAN CONFIGURATION
You can add another fan with a simple push-pull. Heat will be dissipated faster and the temperature of CPU will drop faster.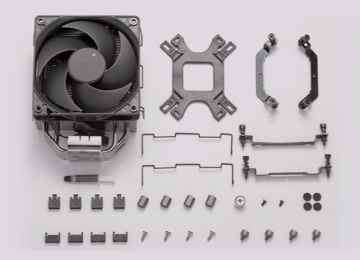 UNIVERSAL MOUNTING KITS DESIGN
The improved universal bracket design ensures easy and worry-free installation on all platforms.