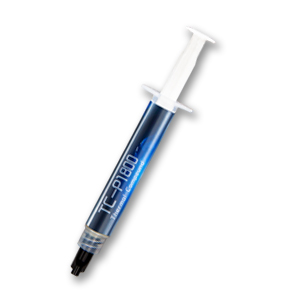 LONG-TERM STABILITY
The TC-P1800 18w thermal compound paste offers excellent performance and outstanding long-term stability without the risk of short-circuits.
VARIOUS APPLICATION
Whether it's air- or water-based cooling, CPU or GPU applications, overclocking or silent systems, the TC-P1800 18w thermal paste always delivers
great results, making it as must-have for over clockers and hardware enthusiast users.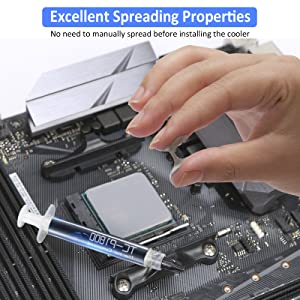 Excellent spreading properties, no need to manually spread before installing, it is very easy to use it even for beginners.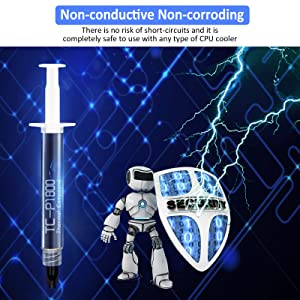 Metal-free thermal paste, no risk of short circuit, can be used with any type of CPU GPU cooler.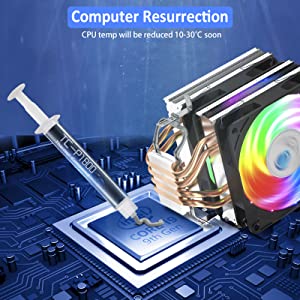 Some thermal compounds need a cure time until they reach their full performance, but P1800 is ready to go right away and doesn't require any special preparations.
| | |
| --- | --- |
| Thermal Conductivity | > 18w/m·K |
| Thermal Resistance | < 0.01k/w |
| Viscosity | 200 Poise |
| Density | 2.85g/cm³ |
| Weight | 5g |
| Color | Grey |