ENJOY MUSIC WITH YOUR FAMILY
Only need a mobile phone, JIMTAB B1 Bluetooth 5.0 Transmitter can activate all audio devices and even hifi speakers.
Let you enjoy the happy new year music party with your family.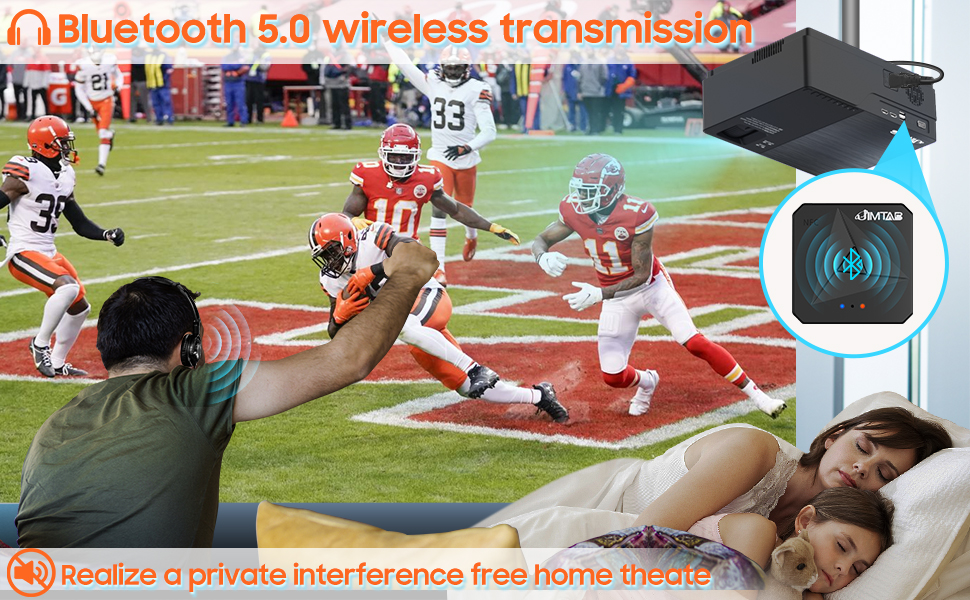 REALIZE A PRIVATE HOME THEATER.
With the B1 Bluetooth transmitter, you can continue your passion even if you watch a football game or football game in the middle of the night. Will not disturb your family and give you a world that truly belongs to you.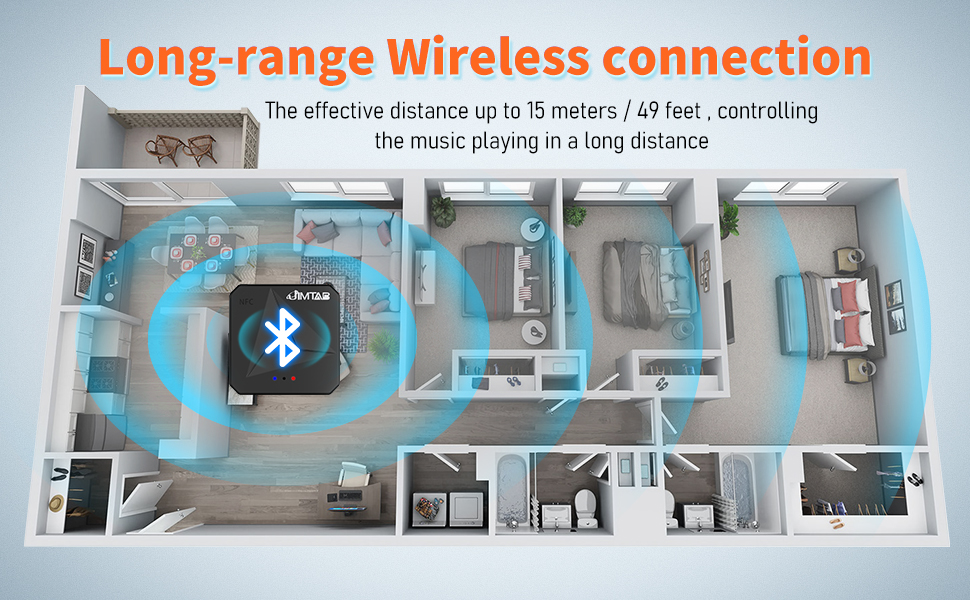 LONG-DISTANCE WIRELESS CONNECTION
B1 comes with a high-performance model module, which can stably receive long-distance wireless signals of 15 meters/49 feet. Basically, it can cover 2~3 rooms or even the distance of three stories above and below.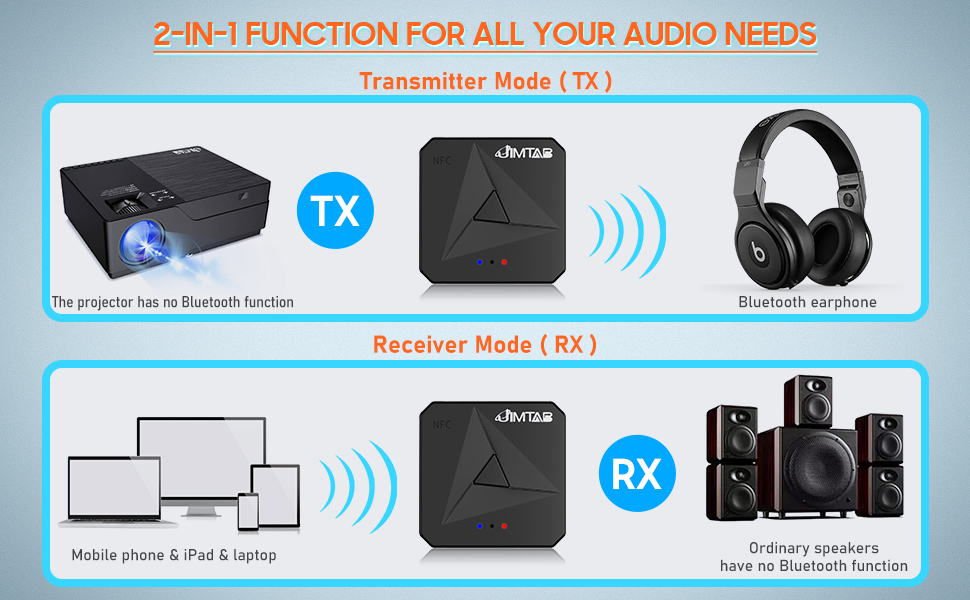 TWO MODES SUITABLE FOR ANY ENVIRONMENT
B1 portable bluetooth receiver is equipped with 2 modes. Send and receive mode can connect your mobile phone music. It is even the best partner of our M18 Upgraded and M18 Pro projector, allowing you to extend your home theater space and let you experience Dolby Atmos home theater.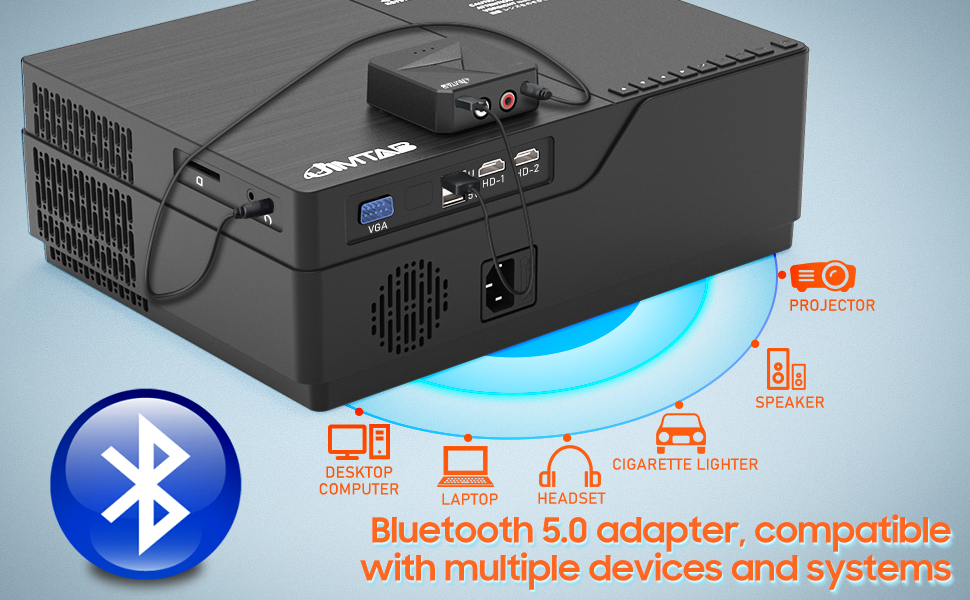 WIDE RANGE OF APPLICATIONS AND COMPATIBILITY
The B1 Bluetooth receiver uses the national unified Bluetooth 5.0 protocol for transmission and is compatible with most Bluetooth devices in the market. Tvbox, Notebooks, Tablets, Earphones, Bluetooth speakers, and even car stereos are all easily competent.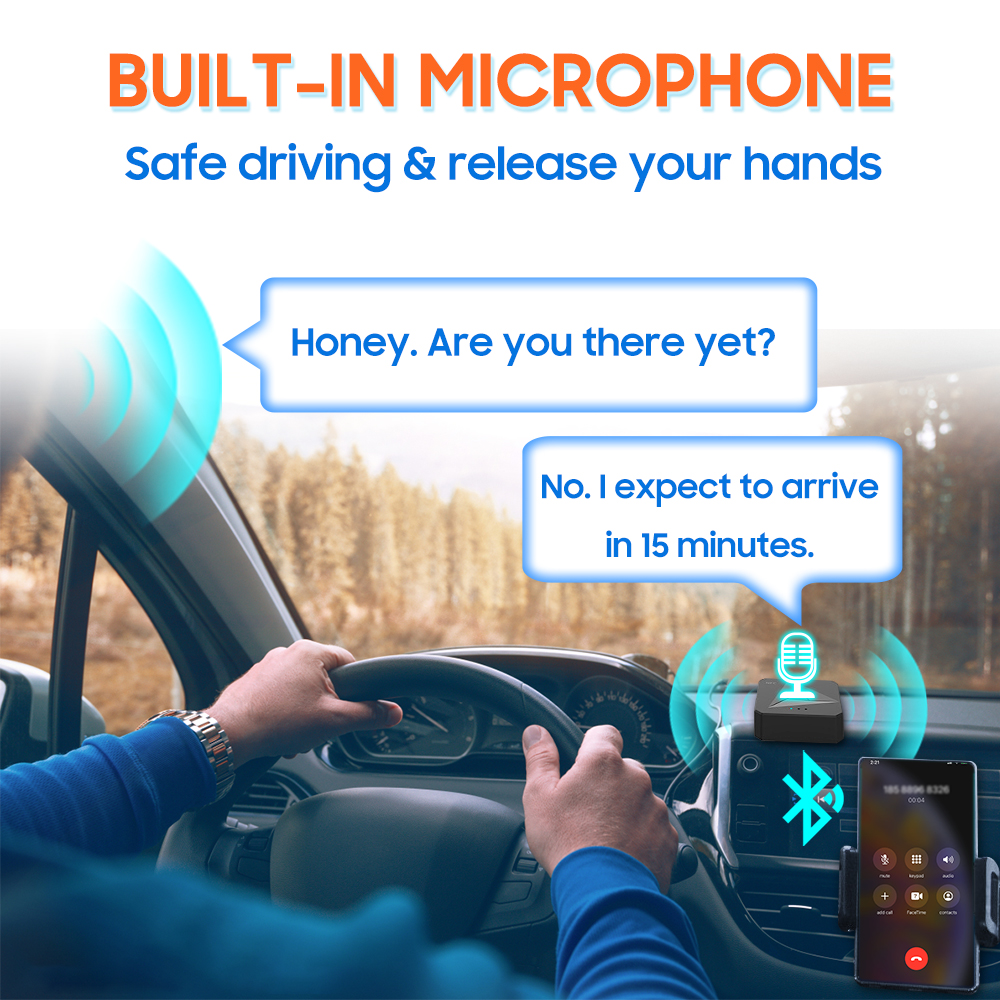 BUILT-IN MICROPHONE BLUETOOTH CAR KIT
The B1 Bluetooth transmitter has the built-in microphone function. Allows you to easily listen to songs while driving. You can also answer the call at any time and release your hands. Let you drive safely.
CONVENIENT CALL BACK
JIMTAB B1 Bluetooth hd receiver is also equipped with a call-back function. After the mobile phone is connected to B1.You only need to "click" the button to answer the incoming call. And the "double click" button can automatically dial the last phone number dialed on your mobile phone. Let you not miss any important call.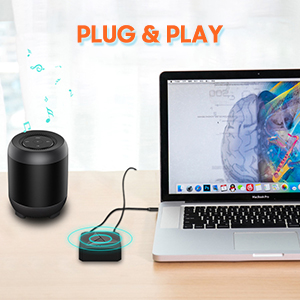 PLUG & PLAY
The B1 Bluetooth transmitter does not require you to install any software, drivers and APP.
You can use it right away by plugging in the interface. And it does not need to charge.
Very convenient.
What's in the package?
1* JIMTAB B1 Bluetooth Transmitter
1* 2 in 1 RCA audio cable
1* 3.5MM audio cable
1* Micro usb power cable
1* User Manual