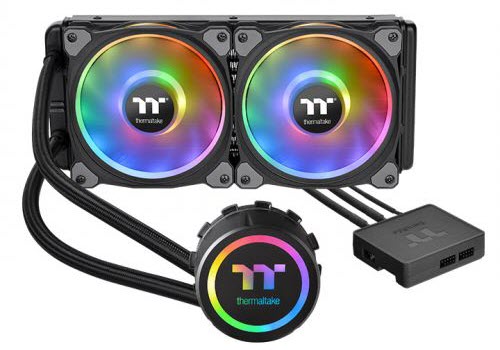 Floe DX RGB
Highly-efficient water block and radiator work with PWM controlled Riing Duo RGB fans to deliver unmatched heat dissipation efficiency. Addressable 16.8M color LEDs provide dazzling illumination that are customized by TT RGB PLUS and NeonMaker. Introducing the Floe DX RGB series, the ultimate all-in-one liquid cooler designed for your high-performance Intel or AMD CPU.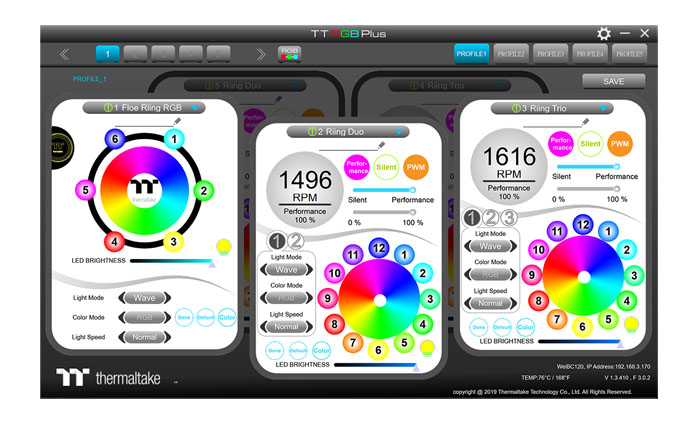 TT RGB PLUS Software & App
Monitor fan performance, adjust fan speeds, and customize lighting effects for all your compatible products via the TT RGB PLUS Software and an exclusive mobile app with ease. You can drag the slider to adjust the ideal fan speed (RPM) on the dedicated control panel, or simply choose default modes.
NeonMaker Light Editing Software
NeonMaker is a new and innovative approach to adjusting RGB lighting on the Floe DX RGB, this allows users to customize lighting profiles, and adjust effects on the timeline and lighting directions. Personalize your Floe DX RGB with NeonMaker and orchestrate your very own unique light show!
Fascinating RGB Illumination
Equipped with two Riing Duo RGB fans (36 LEDs in total), the Floe DX 240 is supported by the TT RGB PLUS software to control lighting effects and fan speed. Now you can even level up your build with NeonMaker and enjoy full flexibility to customize your own color theme.
Patented Riing Duo RGB TT Premium Edition Radiator Fan
The high-static pressure Riing Duo fan features 18 addressable LEDs ring design, long-life hydraulic bearing and compression blade, which delivers remarkable cooling performance by generating higher pressure whilst keeping quiet.
High Efficiency Radiator
The specially designed 240mm radiator is designed with increased surface area, allowing heat to be easily dissipated delivering enhanced cooling performance.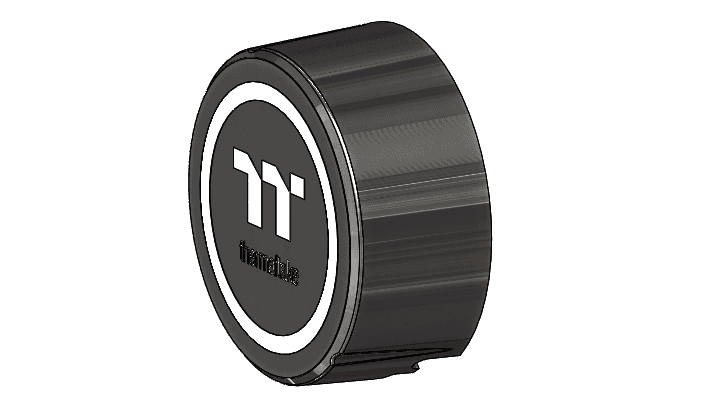 Ultimate CPU Cooling Performance
Combined with a copper base plate and a reliable pump, the Floe DX series provides unparalleled heat dissipation.
Rated Voltage :12 V / 5V
Rated Current :325 mA / 0.4A
Motor Speed :3600 R.P.M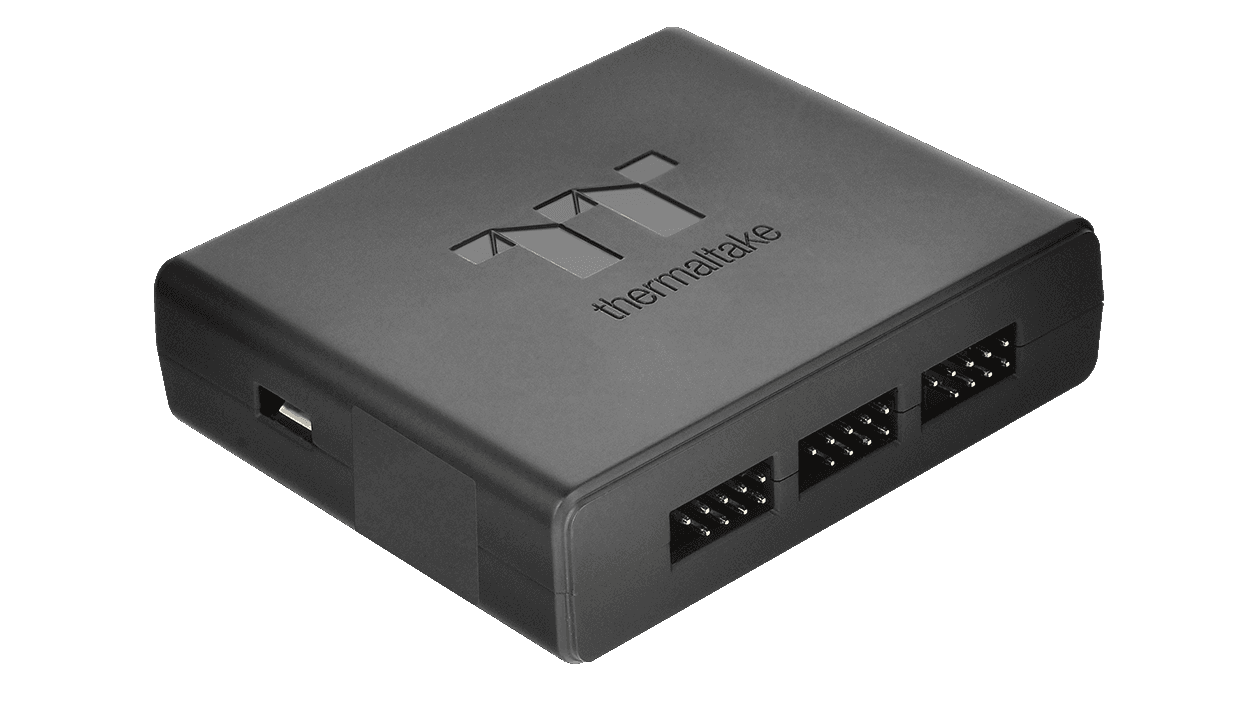 Digital Lighting Controller
The controller is designed with a DIP switch on the back allowing you to set up a number for each controller easily. You can add up to 5 devices to one lighting controller and up to 16 controllers to the software.
*It is recommended to connect no more than 3 controllers on one peripheral cable (Molex) only.
**DO NOT connect Floe DX to other TT RGB PLUS controllers.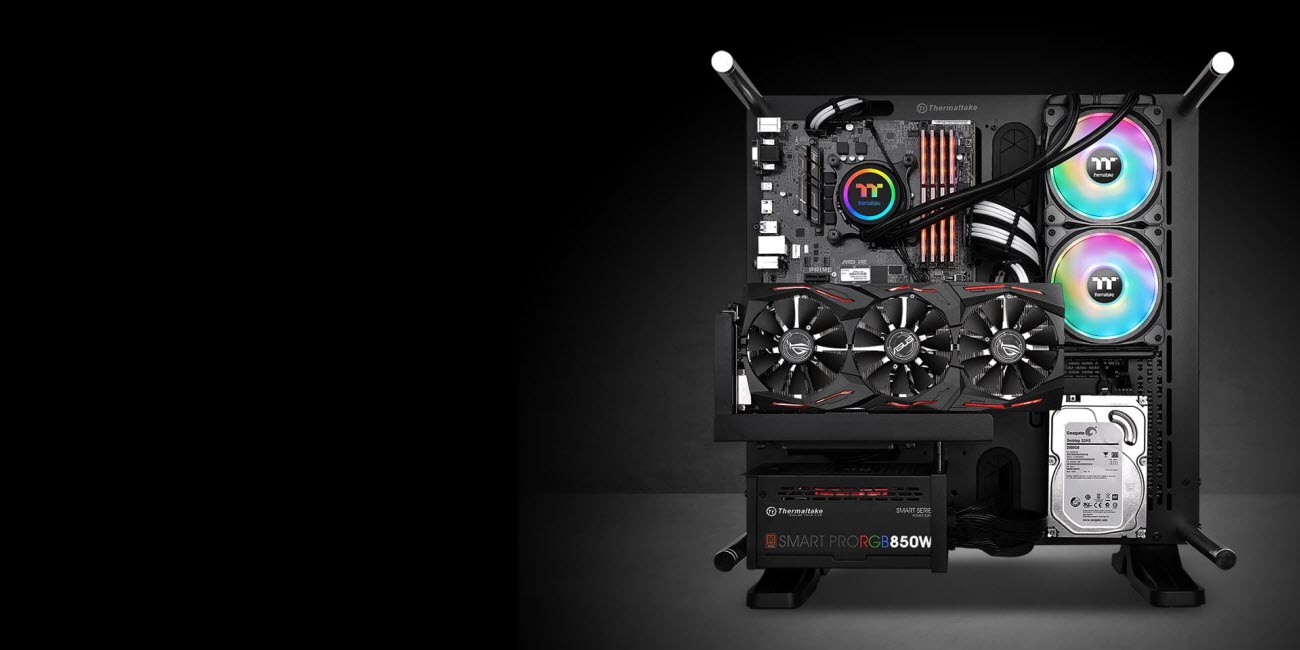 Simple Setup
The Floe DX RGB Series can be easily installed and is totally maintenance-free. Other than that, it takes up only a minimal amount of space in your chassis.
TT RGB PLUS Ecosystem
Light up your system with almost limitless possibilities and synchronize your TT RGB PLUS compatible products (CPU/VGA water blocks, AIO CPU coolers, PSUs, LED strips, gaming keyboards, headsets, mice and mouse pads) to create a RGB ecosystem that is truly unique to you.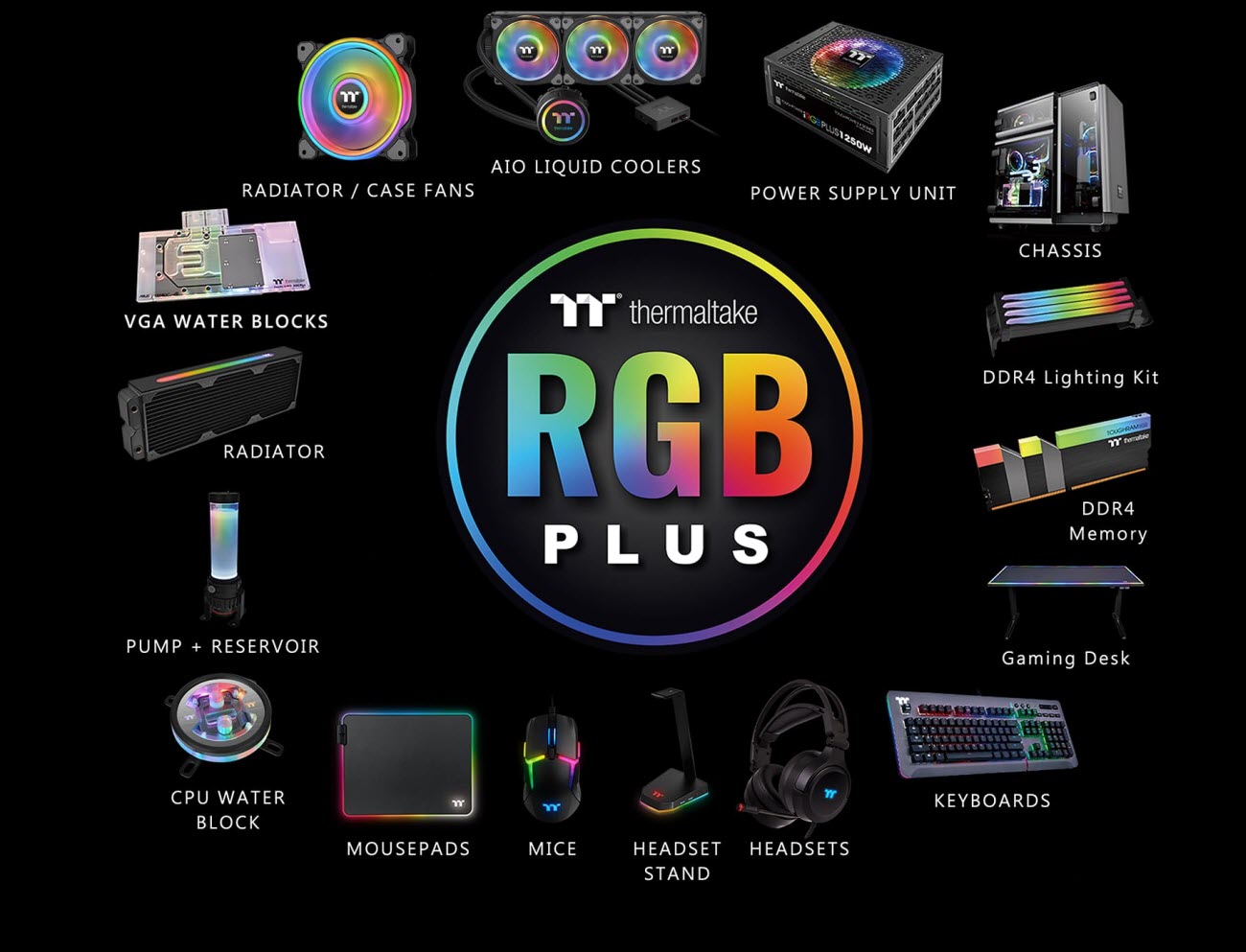 TT RGB PLUS Software
Thermaltake's patented software to synchronize TT RGB PLUS products with addressable LEDs.
NeonMaker
NeonMaker is the new advanced editing software for RGB lighting customization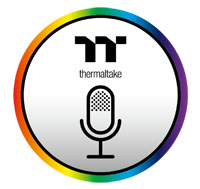 TT AI Voice Control
Give you full control over the TT RGB PLUS products with your voice. SyncALL, Say "Hello TT".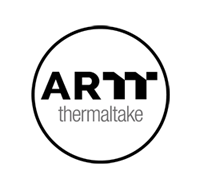 Thermaltake ARTT App
ARTT App allows users to demonstrate TT product details through AR technology.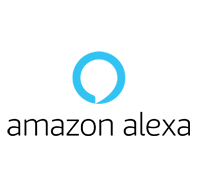 Works with Amazon Alexa
All Thermaltake TT RGB PLUS products support Amazon Alexa Voice Service, allowing you to give voice commands to the Alexa-enabled devices.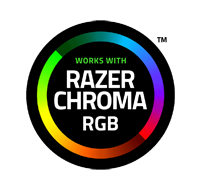 Sync with Razer Chroma Lighting
All Thermaltake TT RGB PLUS products are able to connect into the Razer Chroma ecosystem, Razer Synapse 3. Users can experience synchronized gaming and RGB lighting effects on their TT RGB PLUS liquid cooling system and Razer gaming gear!
Note:
TT AI Voice control, Razer Chroma and Amazon Alexa requires the use of at least one TT RGB PLUS software-enabled product to function.