CoolerMaster MasterLiquid ML240 Illusion White Edition
See It To Believe It
An all in one liquid CPU cooler that is not only gorgeous-looking but also extremely capable. Featuring optimized 3rd generation Dual Chamber Pump, the MasterLiquid ML240 Illusion works at a low-noise level that won't disrupt your gaming or working. A large ARGB surface that can be customized to make your build shine. Complemented with MasterFan MF120 Halo fans' lighting features that are more than even visual enthusiasts can handle.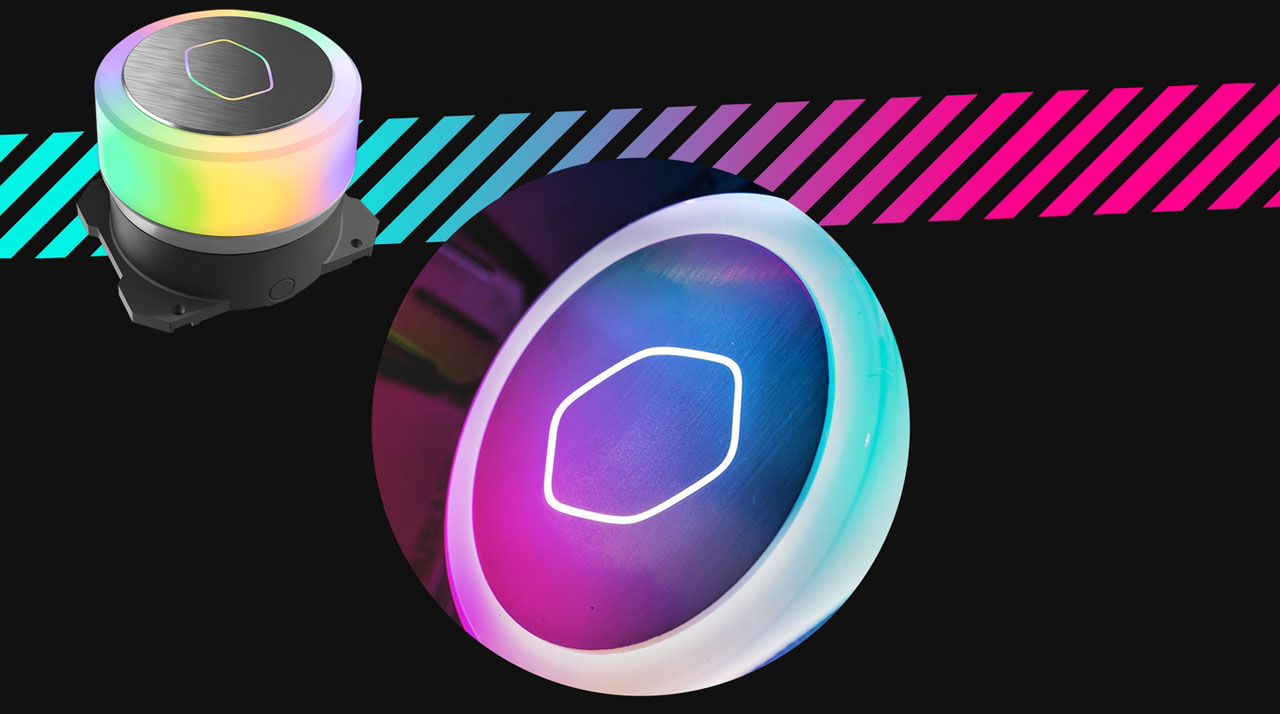 Translucent Dome
Stunning lighting visuals with translucent water chamber dome and rotatable logo. Compatible with software customization.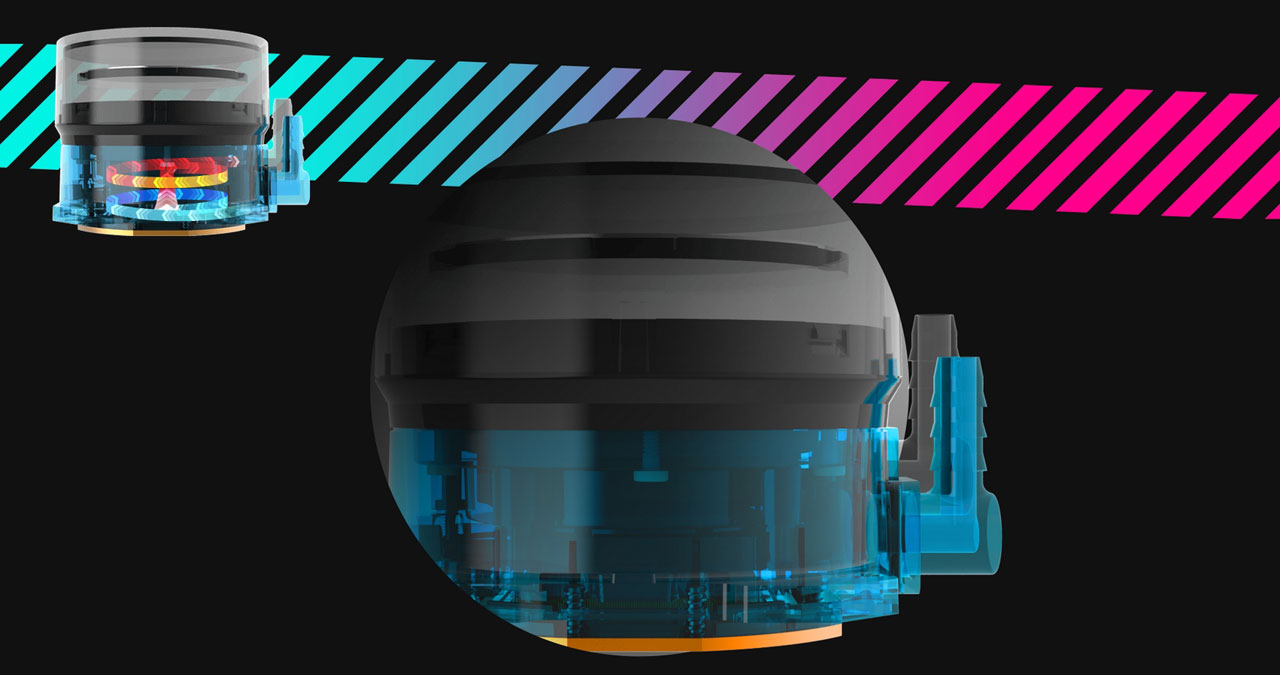 New 3rd Gen Dual Chamber Pump
Experience a quieter cooling performance with an improved design on the internal impeller and housing to enhance the cooling performance and efficiency while lowering the noise level.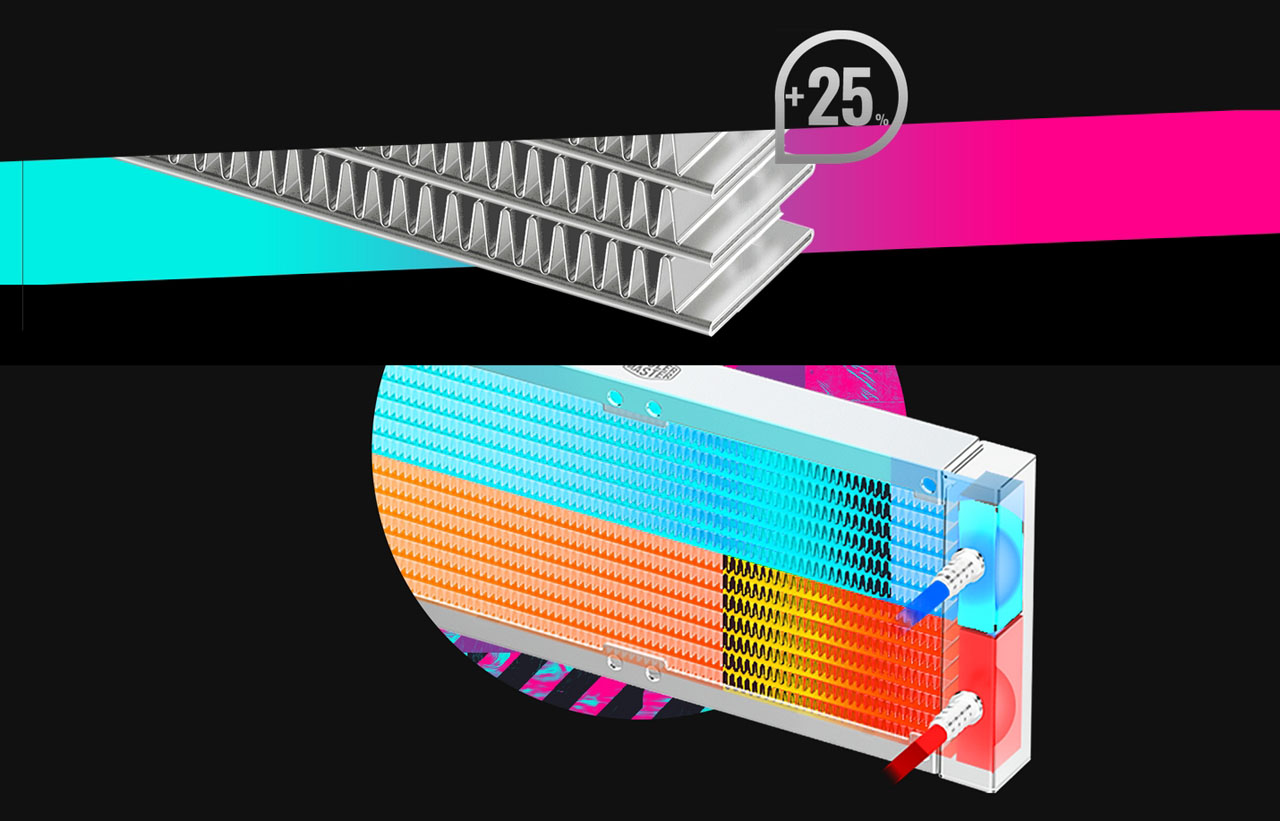 Expanded Dissipation Surface Area
Widened radiator water channels for increased cooling surface area.

Masterfan MF120 Halo
Dual loop Addressable Gen 2 RGB fans with 24 individual ARGB LEDs Fully Customizable with MasterPlus+ software to ensure the most vibrant display of color.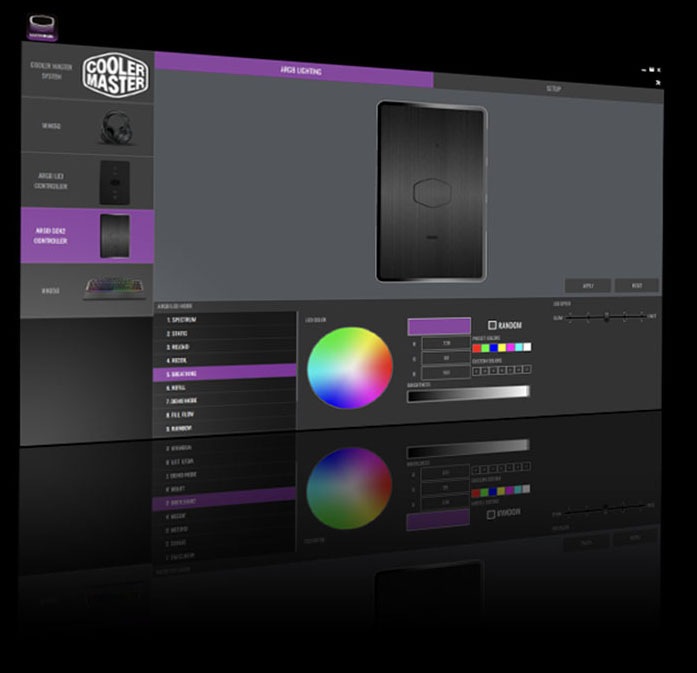 New Addressable Gen 2 RGB
Included Addressable Gen 2 RGB controller works with Cooler Master's MasterPlus+ software Customizing each individual LED in color, effect, brightness, and more – all from an intuitive, convenient interface.