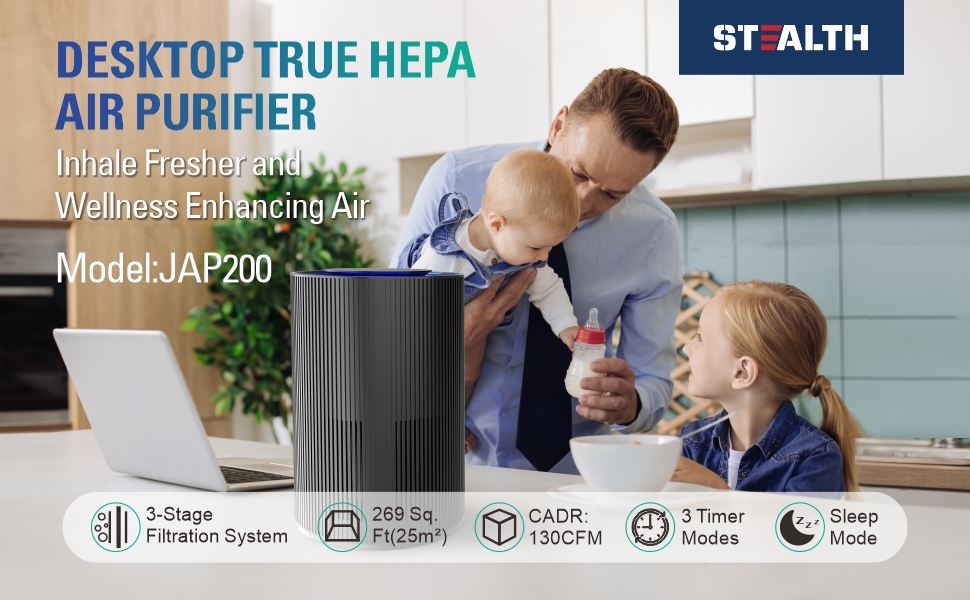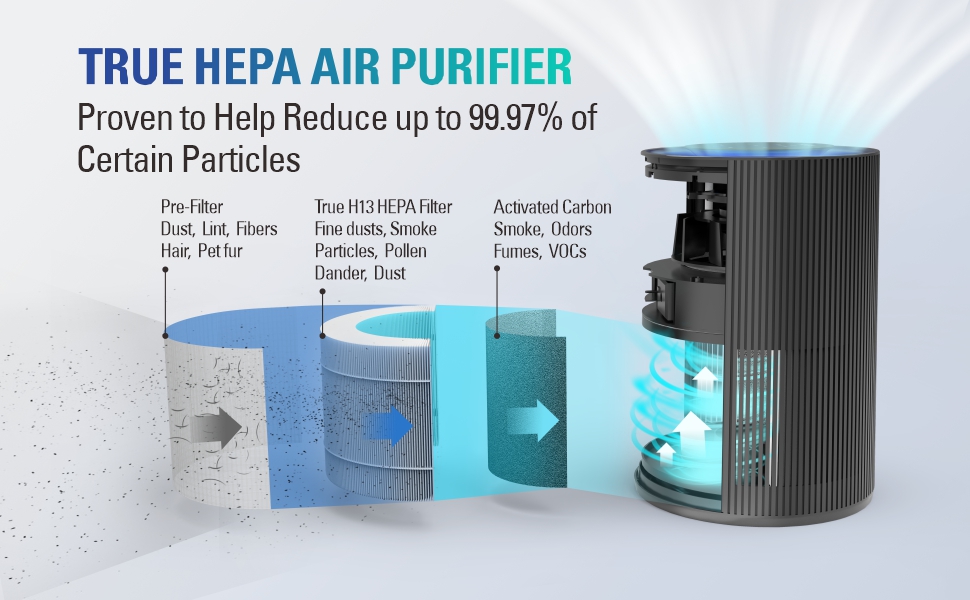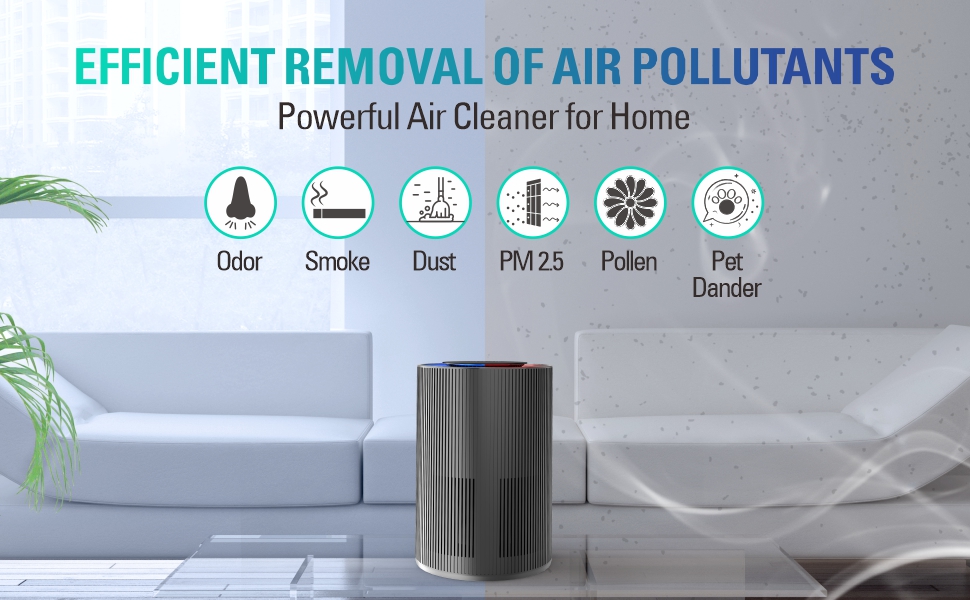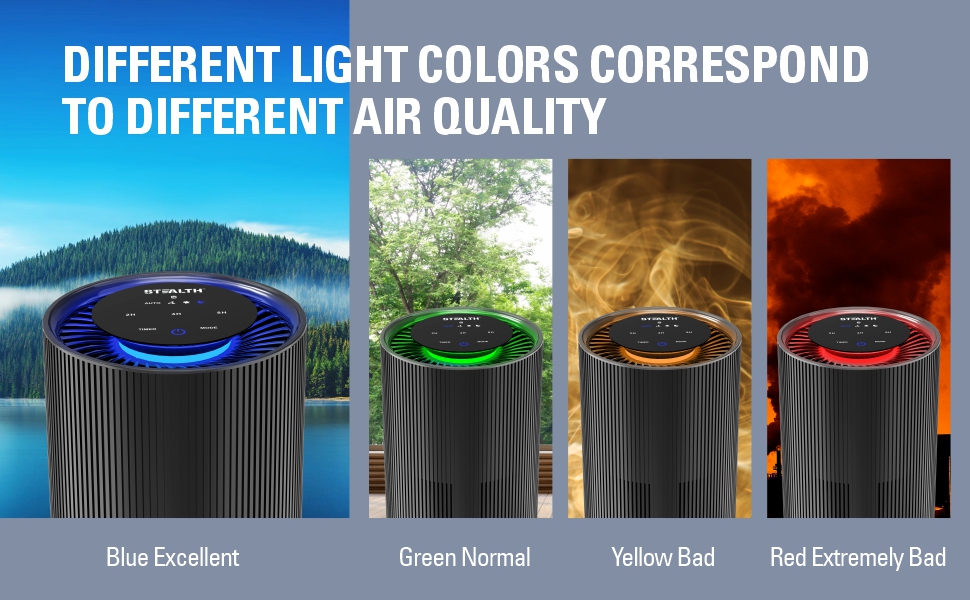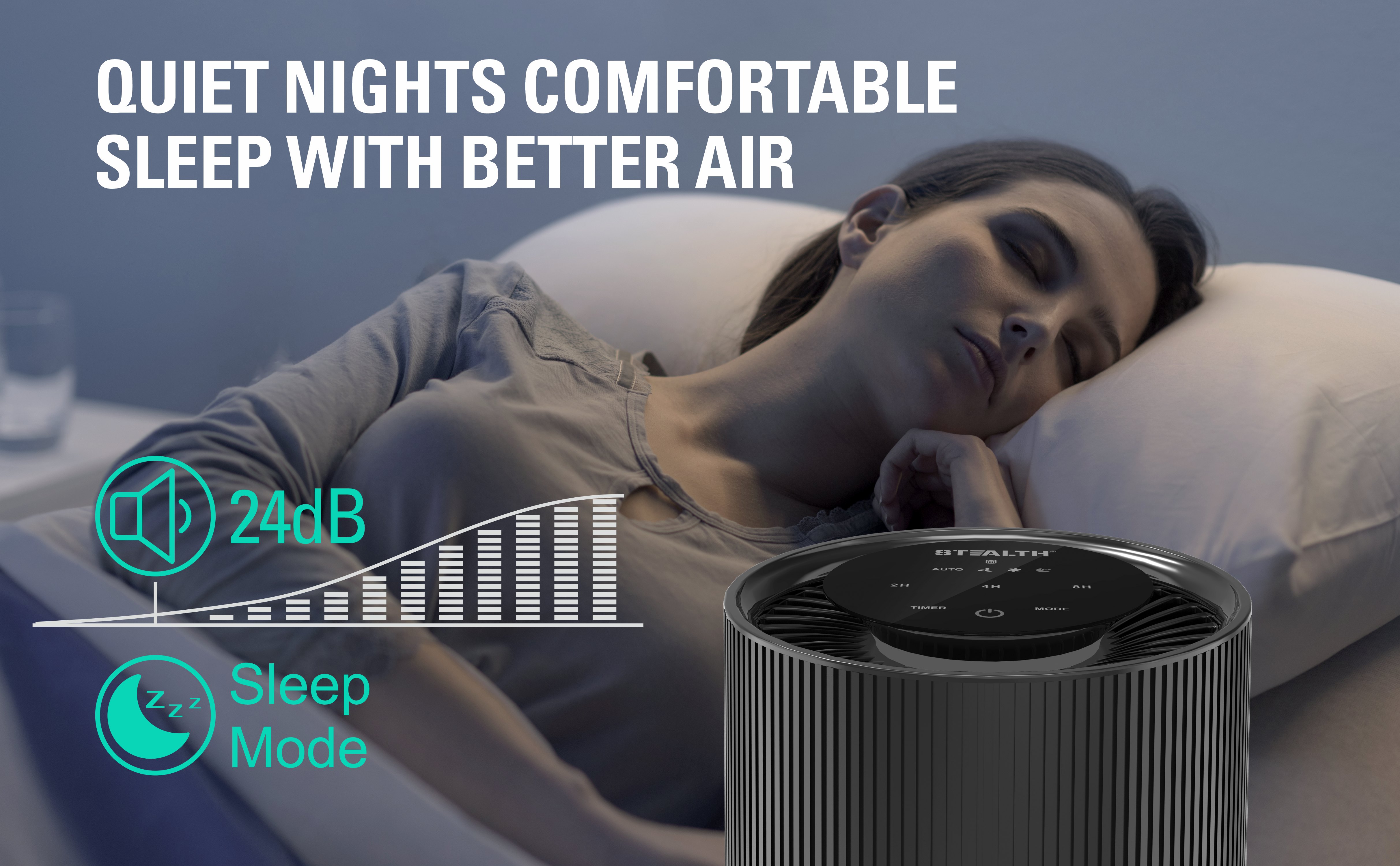 This Stealth JAP200 is a medium size but powerful air purifier. For the size, it could be put on a floor or on a desktop and wont take up too much space. Its very efficient for small spaces around 269ft²/25m², while performance well for large spaces up to 673 ft²/ 62.5 m², but not that fast. The high-efficiency true HEPA air filters make the air in your place fresher and protect your health.
This air purifier has 4 modes: low wind speed, fast wind speed, night mode and automatic mode. You can adjust it according to the air quality. The night mode is low decibels and will not affect your sleep at all. Different air quality will show different indicator colors.
In addition, it also has a 2/4/8 hour timing function to meet your different needs. Its sleek and slim appearance is compatible with most rooms or offices and is worth a try.
Product Specification:
Model: JAP200
Brand: STEALTH
Product size: Dia. 200mm x 290mm
Rated voltage: DC 12V
Rated power: 35W
Effective area: 269 sq. ft (25m³)
Applicable places: Office, Home, Desktop
Material: Plastic
Control Method: Touch
Filter Type: HEPA

Whats in the box:
Air Purifier x 1
Power Adaptor x 1
User Manual x 1
Warranty Card x 1
Notice:
1.To give full play to the original performance of the product, please keep a proper distance from the walls and ceiling before using.
2.Perfect distance: 120cm from the ceiling and 30cm from the wall.
3.Be careful not to damage the surface of the filter.
4.Do not wash the filter.
5.Your hands may get dirty when you take out the filter.
6.The time to replace the filter will vary according to the usage and location.
The standard item of replacement is:
When used in places with heavy air pollution, the replacement time will be brought forward.
The filter replacement reminder indicator will light up when it's time to replace to filter