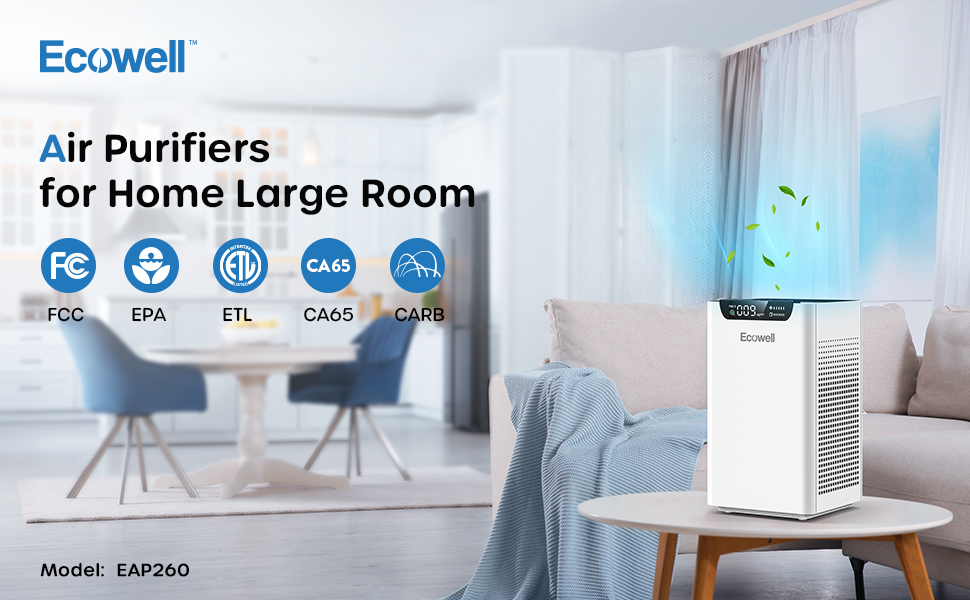 ECOWELL Air Purifier is perfect for your family, let your family enjoy fresh air at home!
Air purifier complies with California air resources board (CARB) for indoor cleaning devices, also FCC certified, ETL listed, CA65 certified and EPA certified.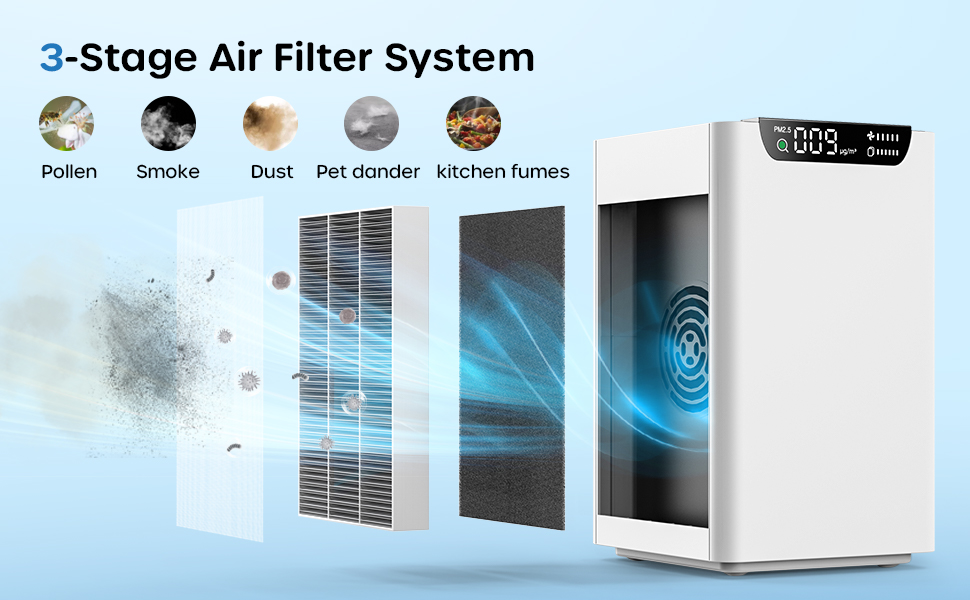 1, Please remove the plastic wrap from two filters before running this air purifier for the first time.
2, Be careful not to damage the surface of the filter.
3, Do not wash the filter.
4, Your hands may get dirty when you take out the filter.
5. The time to replace the filter will vary according to the usage and location. The standard time of replacement is 4 months. When used in places with heavy air pollution, the replacement time will be brought forward. The filter replacement reminder indicator will light up when the filter needs to be replaced.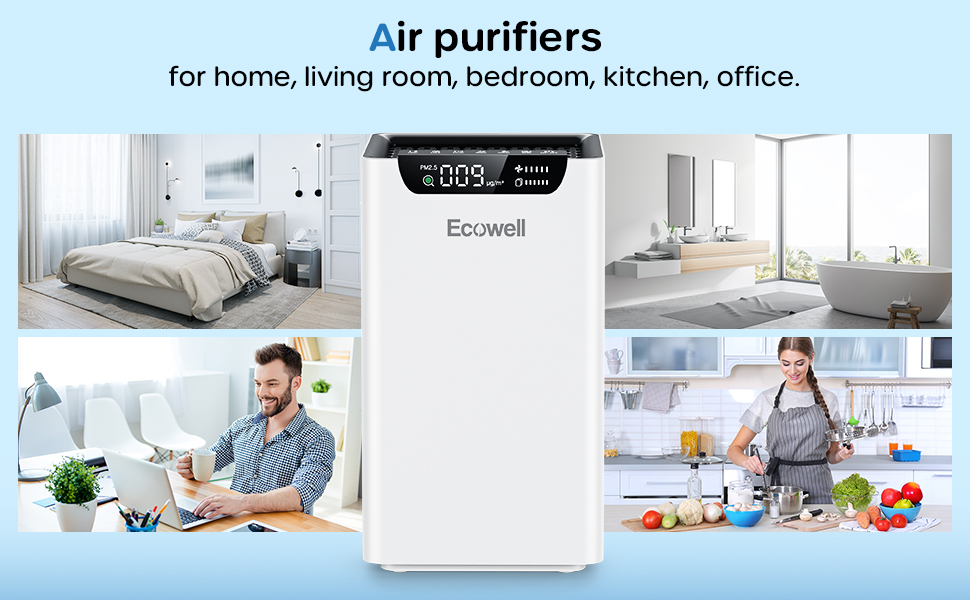 TOUCH SCREEN OPERATION PANEL DESCRIPTION:
1. Filter: Reset the filter replacement;
2. Lock: Lock the control panel to prevent accidental touch by children;
3. Timer: Timing shutdown function, 1-12 hours optional;
4. Sleep: The air purifier operates in silent mode and the display panel and touch screen indicator will turn off;
5. Speed: Manual adjustment of fan speed, 5 speeds adjustable;
6. Auto: The air purifier runs automatically according to the air quality;
7. ON/OFF: Turn on/off the air purifier.