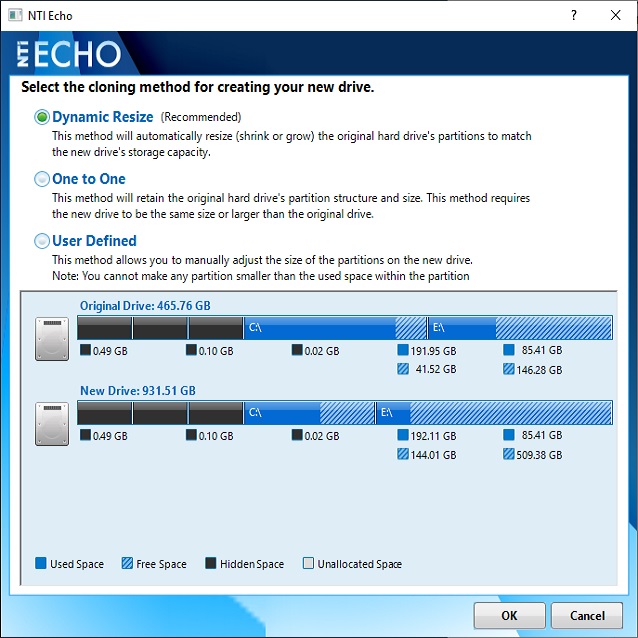 Dynamic Resize
With a single click of the mouse Echo will clone your entire hard drive (i.e. Operating System, Programs, Data, Partitions, etc.) to another drive. Dynamic Resize cloning method uses Echo's smart cloning technology and will automatically resize the original drive's partitions to fit onto a smaller or larger replacement drive. This is the default and recommended cloning method.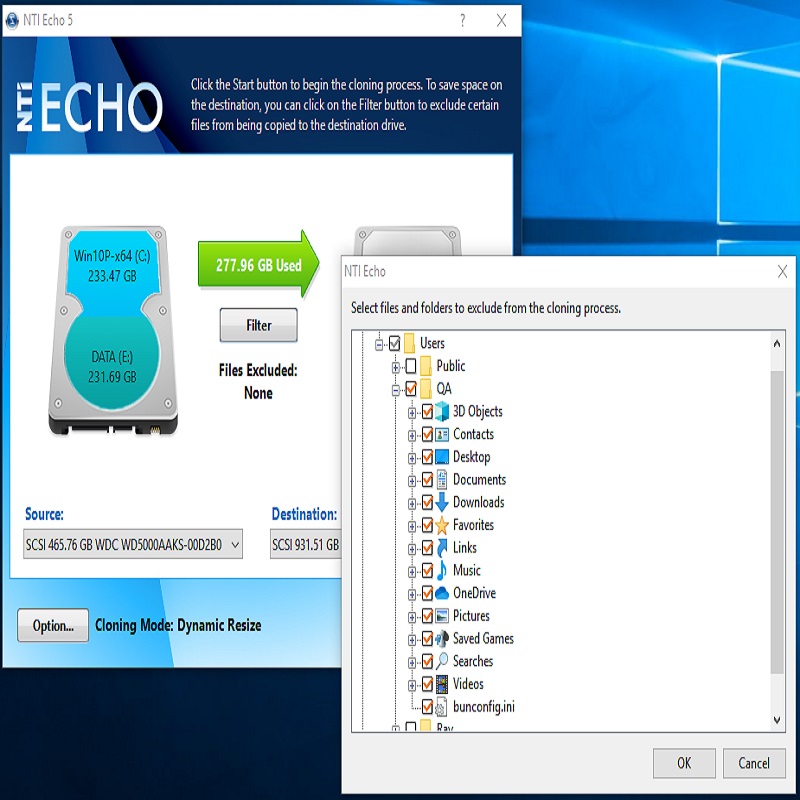 Filter Cloning
Echo's filter cloning feature allows users to exclude certain files from the cloning process. Echo will make a clone of your drive and at the same time exclude the files you have selected from being part of the newly cloned drive. An ideal solution for when the target drive is too small for all of the source drive's data.
User-Defined Cloning
The User Defined option will allow the user to adjust the size of the partitions on the new drive. This cloning method allows the user to customize the replacement drive by increasing or decreasing the partition sizes to fit their free space requirements.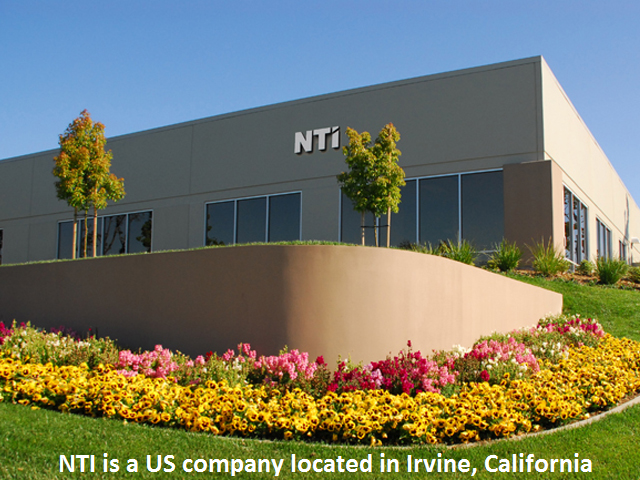 Made in USA
A California corporation based in Irvine, NTI has been developing advanced media creation and storage management software since 1995. Over a span of 25+ years, our software products have received numerous awards including PC Magazine's "Editor's Choice" and Consumer Digest's "Best Buy". Software titles such as "NTI CD Maker", "NTI Media Maker", "NTI Backup Now", and "NTI Echo" have been pre-installed or bundled by name brands such as Acer, HP, SONY, and Toshiba. We've shipped millions of copies of NTI software worldwide.
As a product company, we have been dedicated to the core concept of "Power with Simplicity": the idea that the best customer experience can be created with feature-rich software products that are also easy to use. We will continue to improve our products, and bring the latest powerful technologies to your fingertip with the simplicity expected from NTI.