What would happen if my business doesn't migrate?
Your business would be left vulnerable to security risks and potentially lead to compliance issues.
Lack of patches/ updates/ non-security fixes
Elimination of security fixes
Lack of technical support
Application support challenges
Compliance issues
Inability to leverage modern cloud options from Microsoft and other manufactures
The medical field and retail businesses are legally bound to use a supported Server OS for compliance. Not to mention, if Technical support is ever needed on Windows Server 2002 after support has ended repairs will be much more expensive.
Windows Server 2003 vs. Windows Server 2012 R2, what are the differences?
When you migrate to Windows Server 2012 R2 you will experience better security, integrated virtualization, extensive scalability, new operational roles, script execution capabilities and much more.
CHOOSE A SERVER SOLUTION
Shop Server Workstation Bundles
Shop All Server Workstations
Purchase Server Software
Need help choosing the right server software? Visit the server software selector tool

here.
Features

Cloud connected first server
Essentials Experience Dashboard provides easy way to share files, back-up data, enable remote access, and optionally connect to the cloud

Contains ALL features including Windows Failover Clustering, Active Directory, and new Server Manager for managing multiple servers

All Standard edition features plus unlimited Windows Server virtual machines on physical server

Licensing Model

Server license includes rights for up to 25 users or 50 devices

Each license grants two virtual machines on up to two CPUs
Each User or Device requires a Client Access License (CAL)

Each license covers up to two CPUs
Each User or Device requires a Client Access License (CAL)

Windows Server Virtual Machines allowed

1 (must be Essentials Edition OS) *R2 Version ONLY

Best Fit for

Companies with less than 25 users who aren't virtualizing

Companies with more than 25 users who don't need unlimited virtualization

Companies utilizing virtualizing to get the most efficiency from each server

Are Windows Server CALs required?
Discover
Determine which applications and workloads are currently running on your system.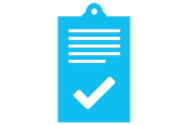 Assess Your IT Inventory
Categorize applications and workloads by type, importance and degree of complexity.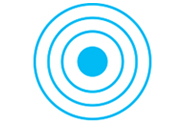 Target
Choose a migration destination for each application and workload, either in the datacenter or in the cloud.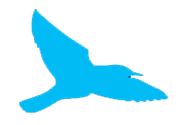 Migrate
Build your migration plan - do it yourself or use a service.
To learn more about how to migrate to Windows Server 2012 with your
current hardware, visit the Microsoft website

here

.