>

Backup Devices & Media
Featured Products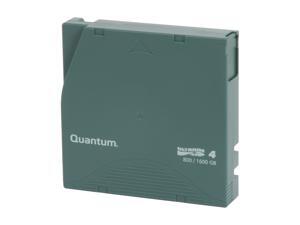 Free Shipping

Free Shipping
2.50 TB (Native)/6.25 TB (Compressed)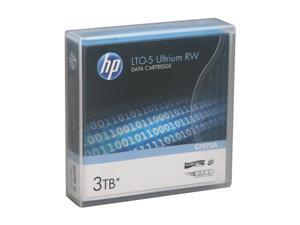 Free Shipping
Benefits of Tape Backup
Introduction
Magnetic tape storage, a technology with decades of refinement, is an excellent data backup solution. It is comprised of two components, the first is the backup drive and the second is the tape cartridge. Using tape storage as a computer backup solution has several benefits, including low cost of media, reliability, portability, and low energy consumption among others. For more information about tape storage and its benefits, see below.
Benefits
Long Term Storage
Compared to other computer backup methods, tape storage has a very long shelf life. Provided a stable environment, tape cartridges can be stored for up to several decades.
High Capacities and Low Prices 
Tape storage offers large amounts of storage capacity for relatively low cost. Few data backup solutions can approach the capacities offered by tape storage at equivalent cost.
Expandability
Tape storage allows for easy expansion of storage capacities. Should you need to increase total storage capacity, additional cartridges are all that is needed. Unlike an internal hard drive, there is no need to open the computer chassis to increase storage space.
Energy Savings
Once data has been written onto tape, no power is required to retain the information. Compared to computer backup solutions that always require power, tape is much more energy-efficient for long term storage.
Portability
Tape cartridges are relatively light weight and compact. This allows them to be easily transported to offsite locations for safekeeping. By having your computer backups at an offsite location, you can lower the chances of total data loss caused by natural disasters or environmental damage.
Tape Storage Standards
Some of the more common tape storage formats include Linear Tape Open (LTO®), Digital Data Storage (DDS/DAT), Advanced Intelligent Tape (AIT), and Scalable Linear Recording (SLR). Of those formats, LTO was the most recently updated, with the latest iteration being LTO-6. Below is a speed and capacity comparison of the various tape storage formats.
Format
Transfer Rate
Maximum Capacity
(uncompressed)
LTO-5
140 MBps
1.5 TB
LTO-6
160 MBps
2.5 TB
AIT-5
24 MBps
400 GB
DAT 320
12 MBps
160 GB
SLR 140
6 MBps
70 GB