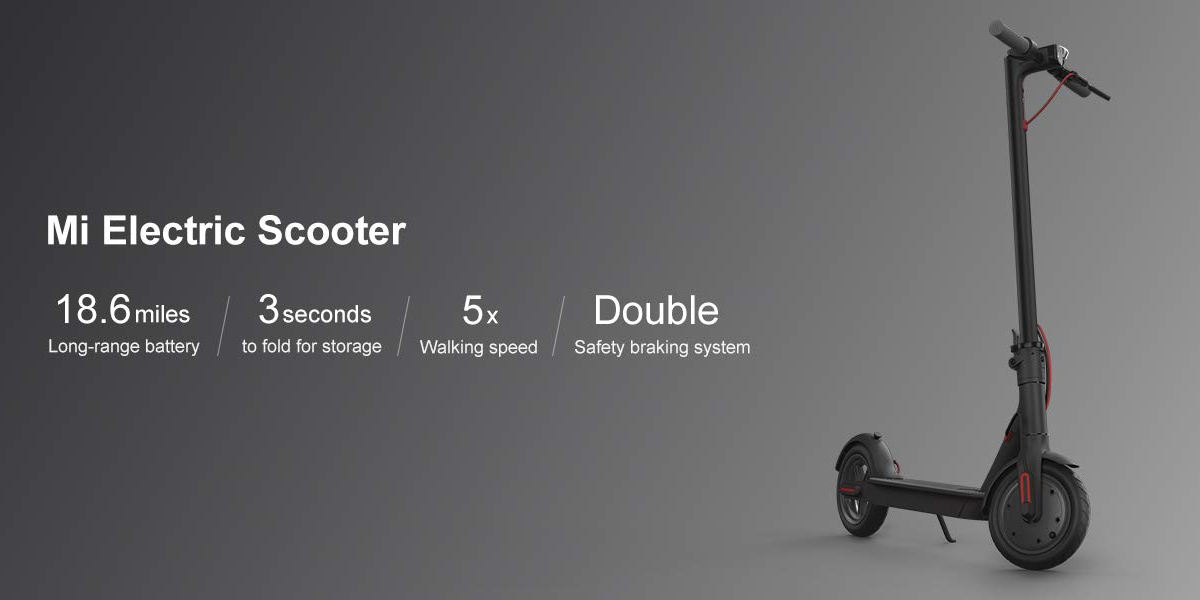 Folds in 3 easy steps
Flip, fold, clip
Simply flip down the folding lever to fold, and the scooter bell catches onto a latch on the rear wheel. The result is a compact and secure folding design that's perfect for stowing Mi Electric Scooter away at home, in the office, or in the trunk of a car.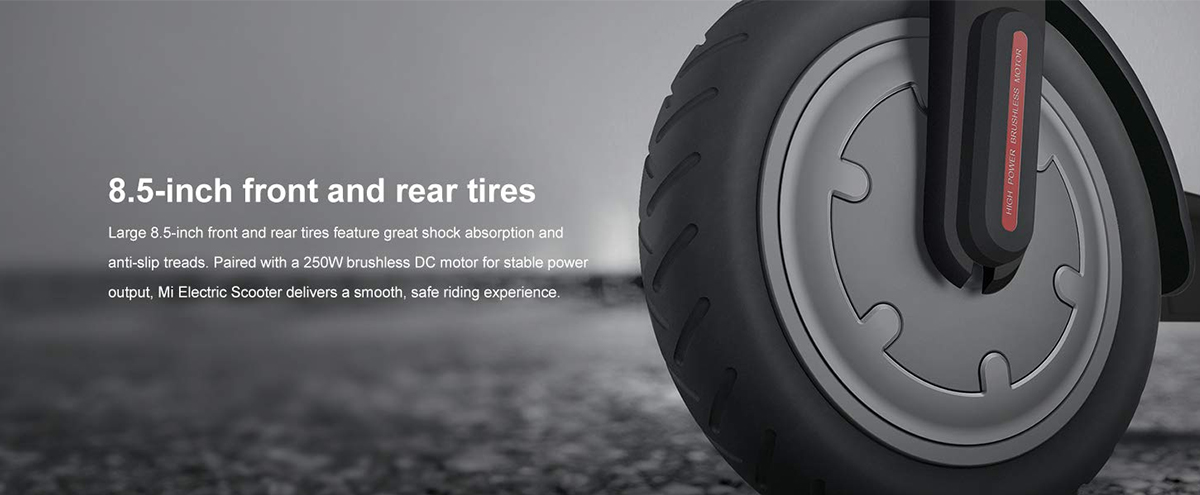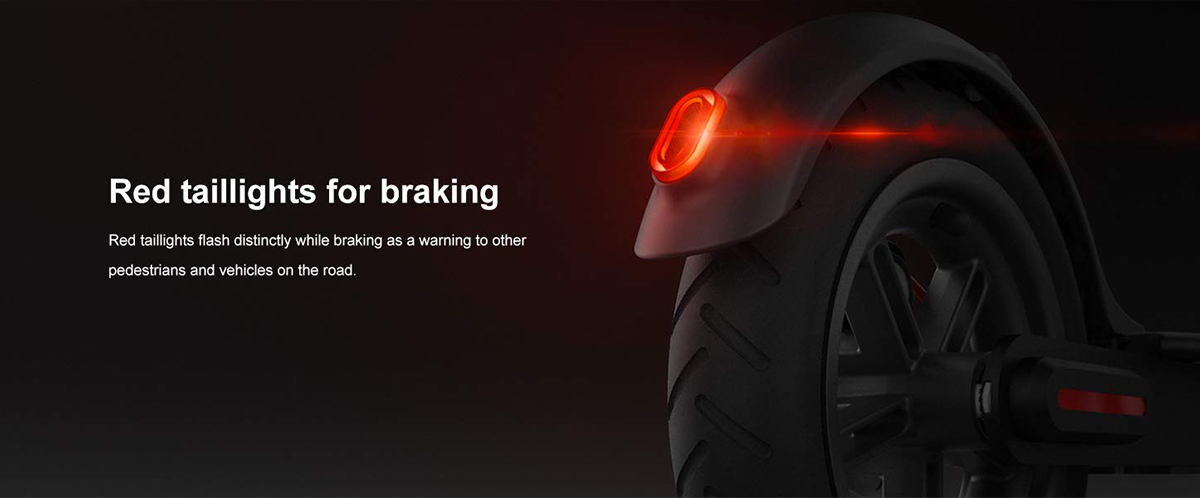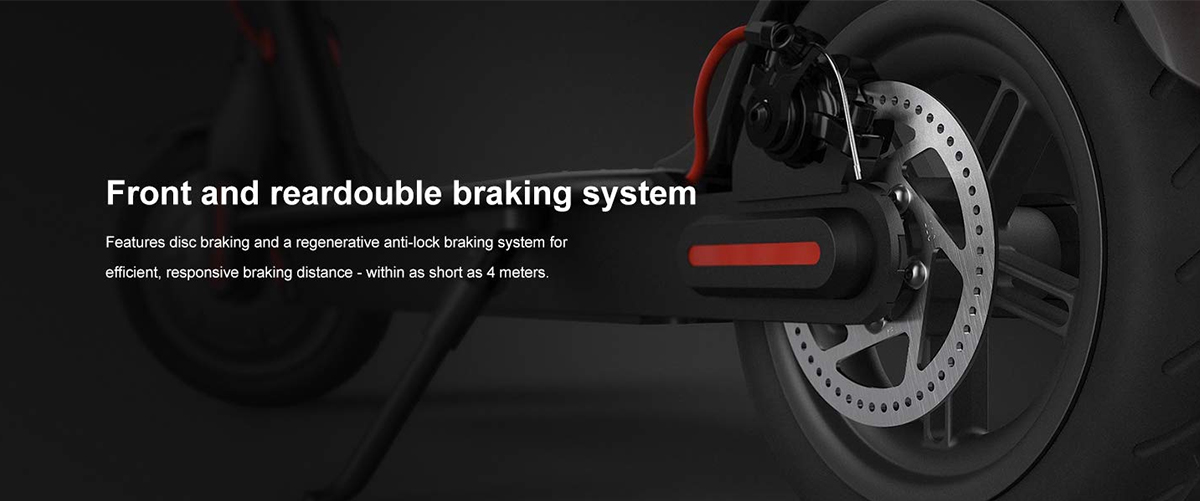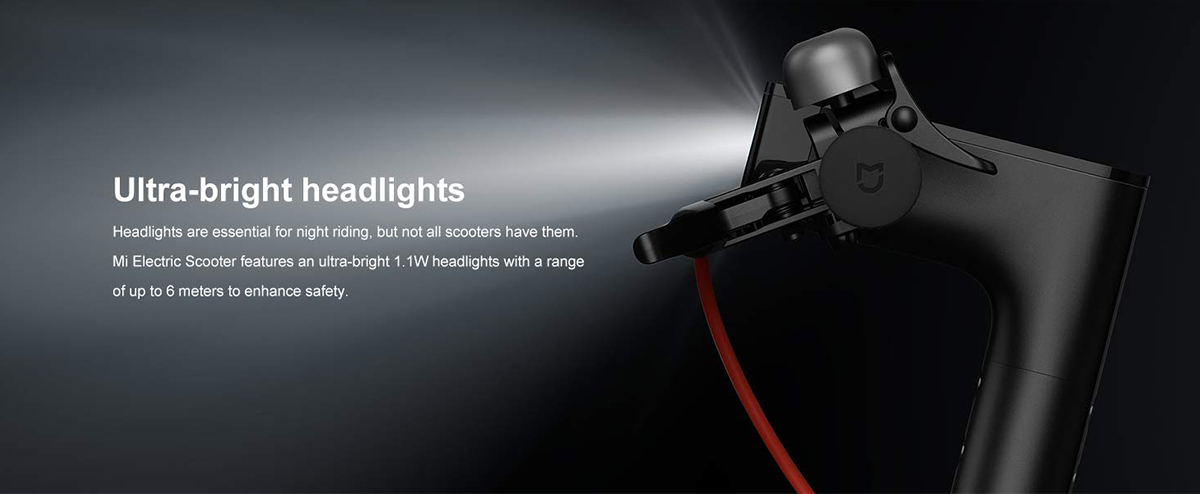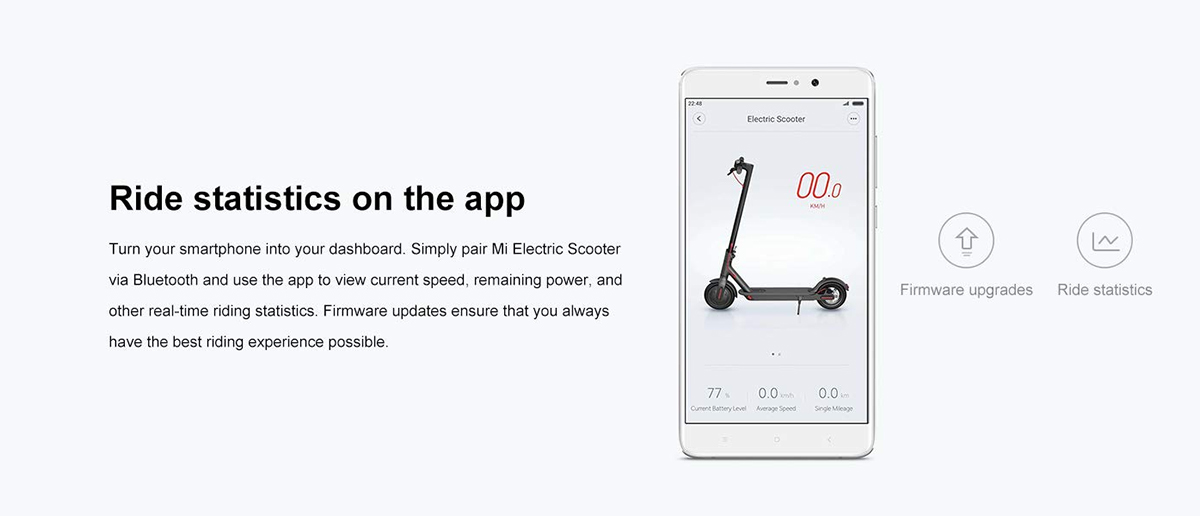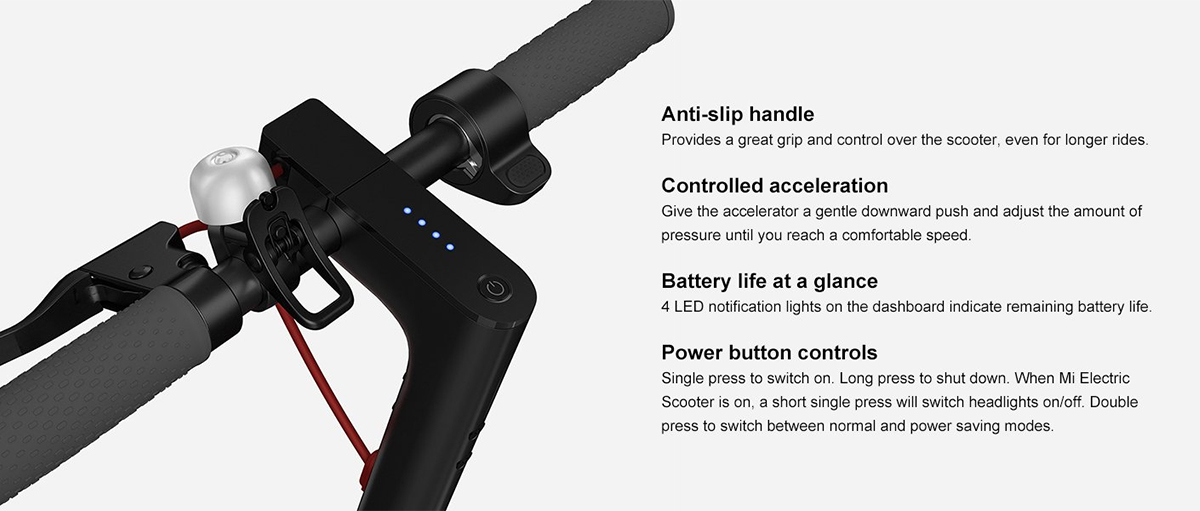 Mi Electric Scooter has been awarded some of the industry's most prestigious design awards for its unique, minimalist form and overall utility.
Product Description
How to Ride the Mi Electric Scooter
Please wear a helmet and knee pads in case of falls and injuries when operating the scooter.
Turn on the scooter, and check the power indicator
Step on the deck with one foot, and slowly kick off the other
When the scooter starts to cruise, put both feet on the deck and press the accelerator
The accelerator will keep the current speed, to move faster or slower, kick off the hind leg harder/lighter.
NOTE: The accelerator initiates once the coasting speed exceeds 3.1mph (5 Km/h)
Specifications:
Item Weight: 26.9 lbs
Load Range: 55-220 lbs
Max Speed: Approx. 15.5 mph
Travel Distance: Approx. 18.6 miles
Power Structure: 30 x 18650 lithium battery units
Battery Capacity: 280Wh
Charging Time: Approx. 5 hours
Assembled Product Dimensions: 42.5 x 16.9 x 44.9 inches
Folded Product Dimensions: 42.5 x 16.9 x 19.3 inches
Recommended Tire Pressure: 50 psi (It is suggested to check the tire pressure once every two to three months.)
Package Contents: Assembled Electric Scooter, Extended Nozzle Adapter, 4 x Screws, Hexagon Wrench, 2 x Tires, Charging Adapter, User Manual, Legal Statement, Quick Start Guide, Warranty Card
NOTE: Travel distance is measured under the following conditions: 165.3 pounds load, 77°F weather temperatures, flat road without strong winds, power saving mode, and 9.3 mph constant speeds. Results may vary based on different weight loads, temperature, wind speed, operating habits, and other factors.
The tire pressure may have dropped during shipping and storage. After receiving your product, please check the tire pressure first and add air accordingly. The recommended tire pressure value is 50 psi