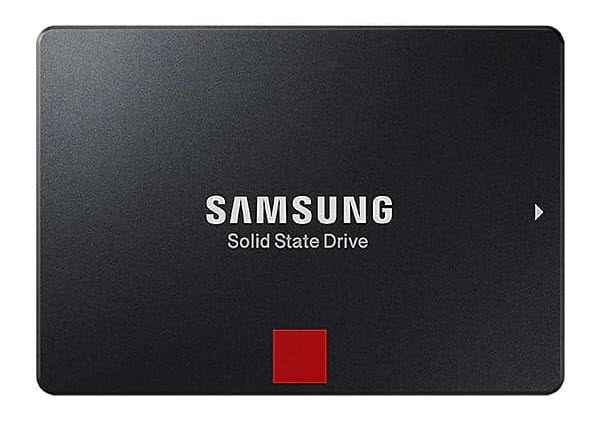 Samsung 860 Pro
Powered by Samsung's advanced V-NAND technology and algorithm-based controller, the Samsung 860 Pro solid state drive adds colossal capacity, high speed, and impressive endurance to high-end client PCs, workstations and NAS (Network Attached Systems). No strain will be put on it when 4K videos and 3D data are being stored and rendered. AES-256-bit hardware-based encryption ensures data security while intuitive Samsung Magician software offering easy SSD management.
Features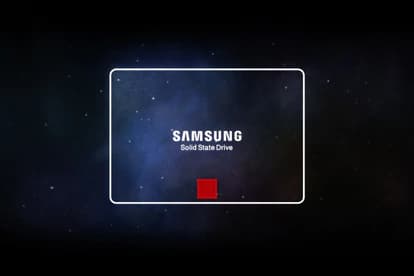 Samsung V-NAND Technology
Samsung's V-NAND flash memory helps to overcome the limitations of conventional planar NAND architecture. It stacks 64 cell layers vertically over one another rather than trying to fit itself onto a fixed horizontal space, in order to provide high density and performance with a small footprint.
Fast Read/Write Performance
The 860 PRO performs at sequential write speeds up to 530 MB/s and sequential read speeds up to 560 MB/s with a robust algorithm-based Samsung MJX controller (up to 1 GHz).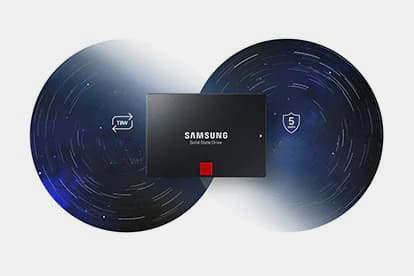 Relentless Endurance
Compared to conventional planar type NAND flash, our V-NAND flash offers higher endurance. The 860 PRO SSDs can consistently meet the needs of high-end use and heavy workloads with ease, such as safely storing and rendering 4K videos and 3D data.
Expanded Compatibility
Experience fast, fluid communication with your host system. The robust algorithm-based MJX controller generates high speeds, and the improved queued TRIM helps to enhance Linux compatibility.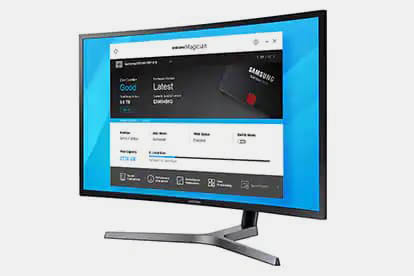 Robust SSD Management Software
Samsung Magician software is designed to help you manage your SSD with a simple and intuitive user interface. Get notifications when new firmware is released, and easily install updates for enhanced performance, stability and compatibility. And you can check your drive's sequential and random read/write speeds to benchmark performance.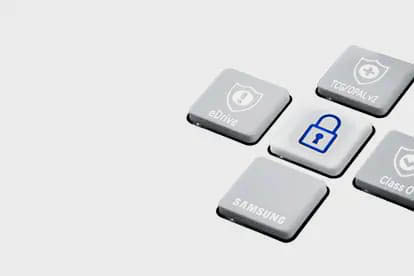 SSD Data Security
The drive includes an AES-256-bit hardware-based, full disk encryption engine that secures your data without sacrificing performance and is compliant with TCG/Opal and IEEE1667.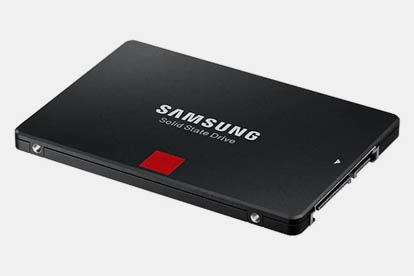 100% Samsung Components
Enjoy end to end full integration with 100% Samsung Components, from the MJX Controller to the 4GB DRAM memory and V-NAND technology.