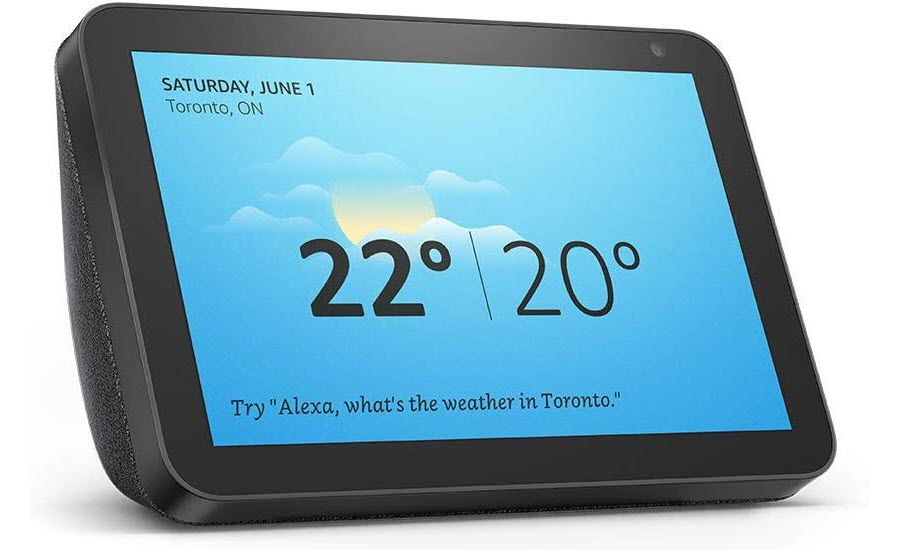 See and do more with Echo Show 8
Echo Show 8 allows you to access Alexa in a more interactive way. It is equipped with an 8" HD screen, stereo speakers, microphones and a camera. Just ask Alexa to check weather, play music, control smart home devices, make video calls, and more, and Echo Show 8 will respond to let you see, be seen, hear and/or be heard for a truly intuitive experience. You can easily protect your privacy by turning off the microphones and camera.

Entertainment for every part of your day
Catch up on today's news and sports highlights. Watch TV shows, movies, music videos, or movie trailers. Listen to music from streaming services like Amazon Music, Apple Music, Deezer, and Spotify and see song lyrics and album art with Amazon Music.
Connect with your favorite people
Make hands-free video calls to the Alexa app or another Echo with a screen. Use Announcements to send voice messages to every room with a supported Echo device, or use Drop In as a two-way intercom between rooms.
Voice control your smart home
Manage compatible smart home devices on the simple interactive display or use your voice. You can control lights and switches, set thermostats, or view security cameras.

Alexa is happy to help
Make your life easier at home. Use your voice to set timers, add items to lists, and create calendar events and reminders. You can also check the news, weather, or traffic. Ask for sports scores, movie showtimes, restaurant hours, or information.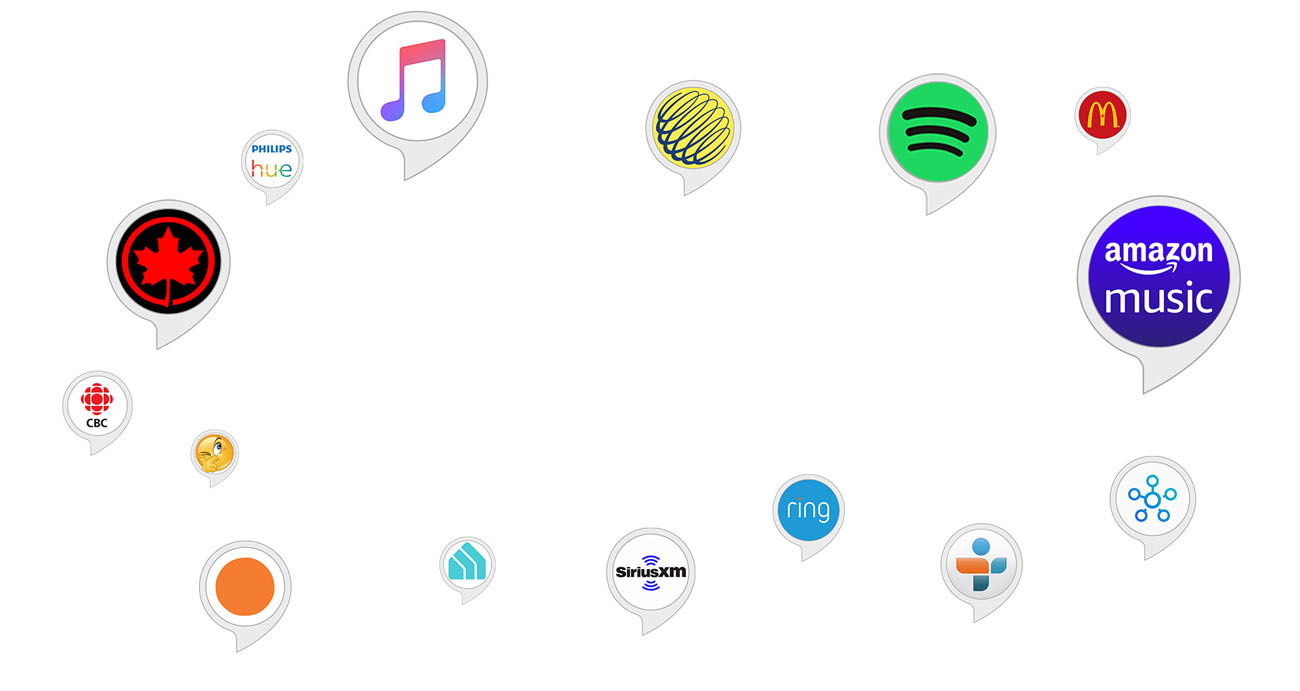 Alexa has skills
With many skills and counting, Alexa is always getting smarter. Skills are like apps and help you do more, like play relaxing sounds or test your music knowledge. Just say, "Alexa, what are your top skills?"

More ways to control your privacy
Alexa and Echo devices are built with multiple layers of privacy protection. For example, on Echo Show 8, you can turn off the mics and camera with one press of a button or slide the built-in shutter to easily cover the camera. You also have control over your voice recordings. You can view, hear, or delete them at any time.
Simple to set up and use