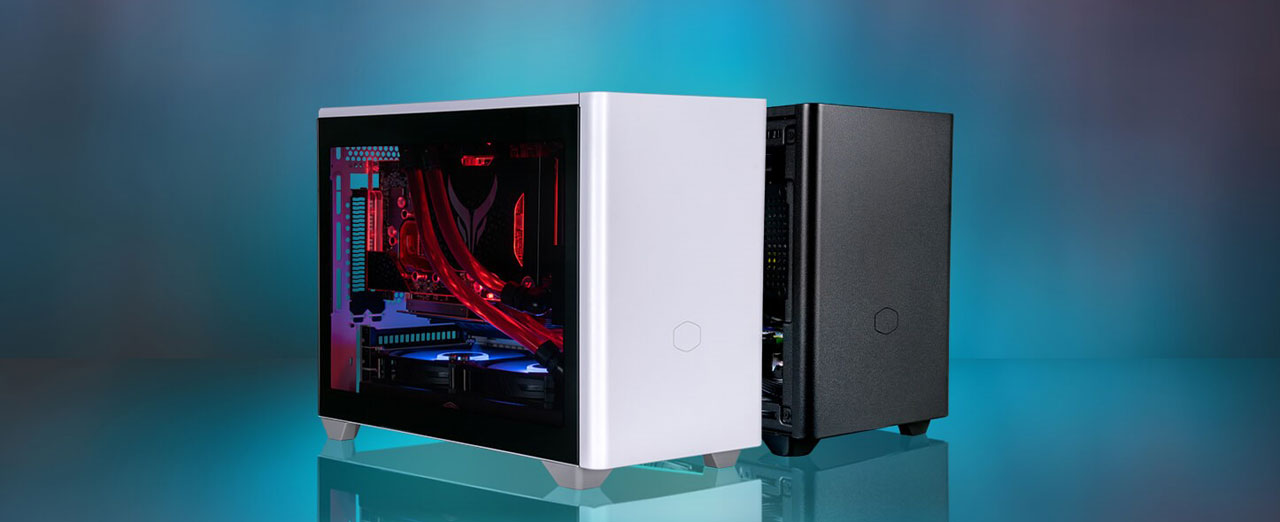 MasterBox NR200P, from Cooler Master
Big Features, Small Size
A clean-designed mini ITX case with spacious interior to support up to 7 fans, liquid cooler up to 280mm, and oversized GPU with vertical mounting option. All external panels can be removed, tool-free, giving unhindered access to everything. When your rig is done?, this 18-liter chassis with sleek and tasteful powder-coated steel construction will make a statement on any desk.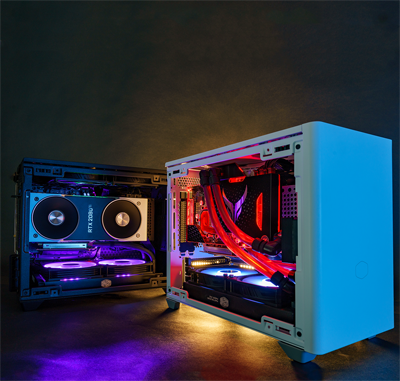 Limited Size, Unlimited Options
The NR200P includes many features found in larger ATX chassis while retaining a space-efficient form factor. The NR200P comes with the choice of a vented steel side panel for unrestricted airflow, or a crystal-clear tempered glass side panel to reveal the beauty of a computing beast. A PCI Riser is included for vertical GPU installation to better showcase it against the glass, or to feed it fresh air from the side with the vented panel.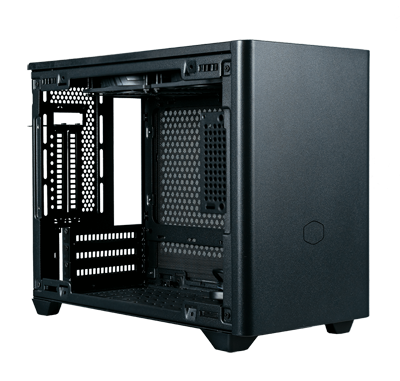 Unrestricted Cooling Potential
The NR200P can house up to 7 fans in total for every cooling configuration imaginable. Two 120mm Sickleflow fan are included. The compact structure can efficiently house CPU coolers up to 155mm in height and radiators up to 280mm in length, so even the hottest running hardware can't be held back.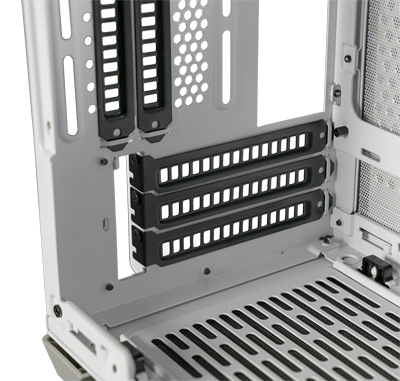 Triple-slot GPU Support and Included Vertical Riser Cable
Triple slot GPUs are supported with a maximum length of 330mm and maximum width of 156mm allowing the fitment of large high-end graphics cards. A custom-sized riser cable is included to mount a graphics card vertically to showcase it, or allow radiator mounting at the bottom of the chassis to keep the system running as cool as it looks.
Easy, Tool-free Access
All external panels, including the tempered glass, and top mounted fans are secured with pins for easy removal, facilitating quick access to the internals without the use of tools.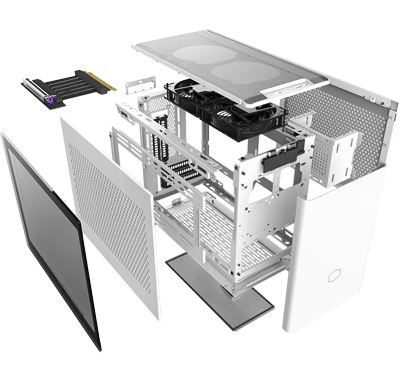 360-Degree Accessibility
Every panel and frame part of the NR200P can be dismantled. Screws are used to secure the frame parts to allow advanced disassembly and multiple angles to easily work inside of the chassis.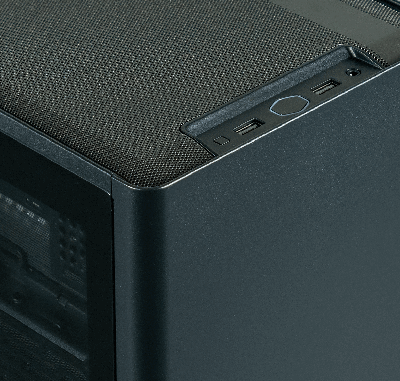 High Quality Materials
Thick, powder coated SGCC steel keeps the fit and finish of the chassis clean and durable even with harsh traveling conditions.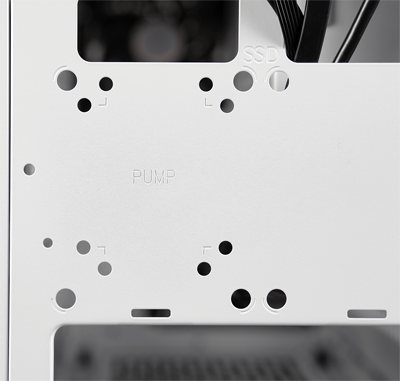 Out-of-the-box Custom Cooling Support
Two liquid cooling pump locations alongside side and bottom radiator mounting locations allow for powerful, custom water-cooled builds inside a compact enclosure.
Multiple Motherboard Support Options
Compatible with Mini-ITX and Mini DTX. The PSU can be front-mounted for extra motherboard clearance with a maximum space of 244 x 226 mm.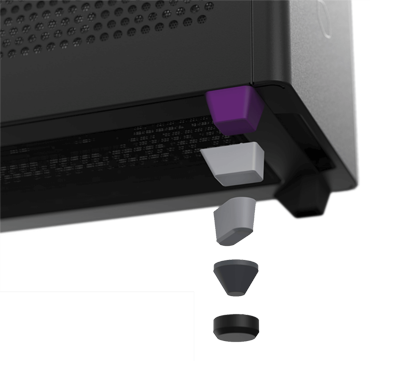 Customization
3D Printable Feet
During the design phase we had created several variants for the case feet design. Following numerous iterations, the launch design was chosen, but we thought "why not share the iterations with our users?" The team unanimously agreed with this direction.
As a result, end users can 3D print a selection of different shapes and sizes, and even choose the color based on the filament they print with.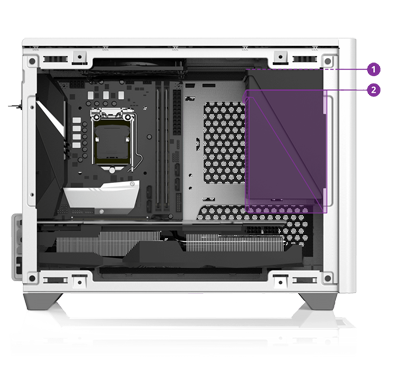 Customization
3D Printable ATX PSU Bracket
1. Higher Position:

Incompatible with front-most top mounted fan. Height of 140/150mm is recommended for maximum compatibility with GPUs longer than 240mm.

2. Lower Position:

Fully compatible with 2x 120mm fans in the top panel.

Max GPU length supported: 240mm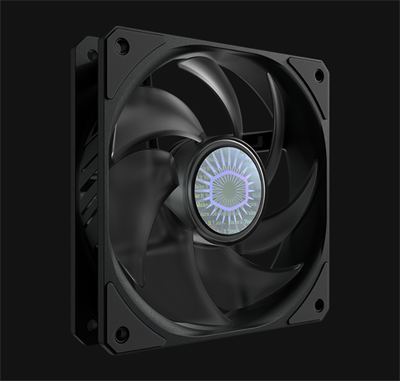 Sickleflow PWM Fans Included
Newly optimized blade design with updated curve provides the best balance between airflow and static pressure to take the heat away while remaining extremely silent.